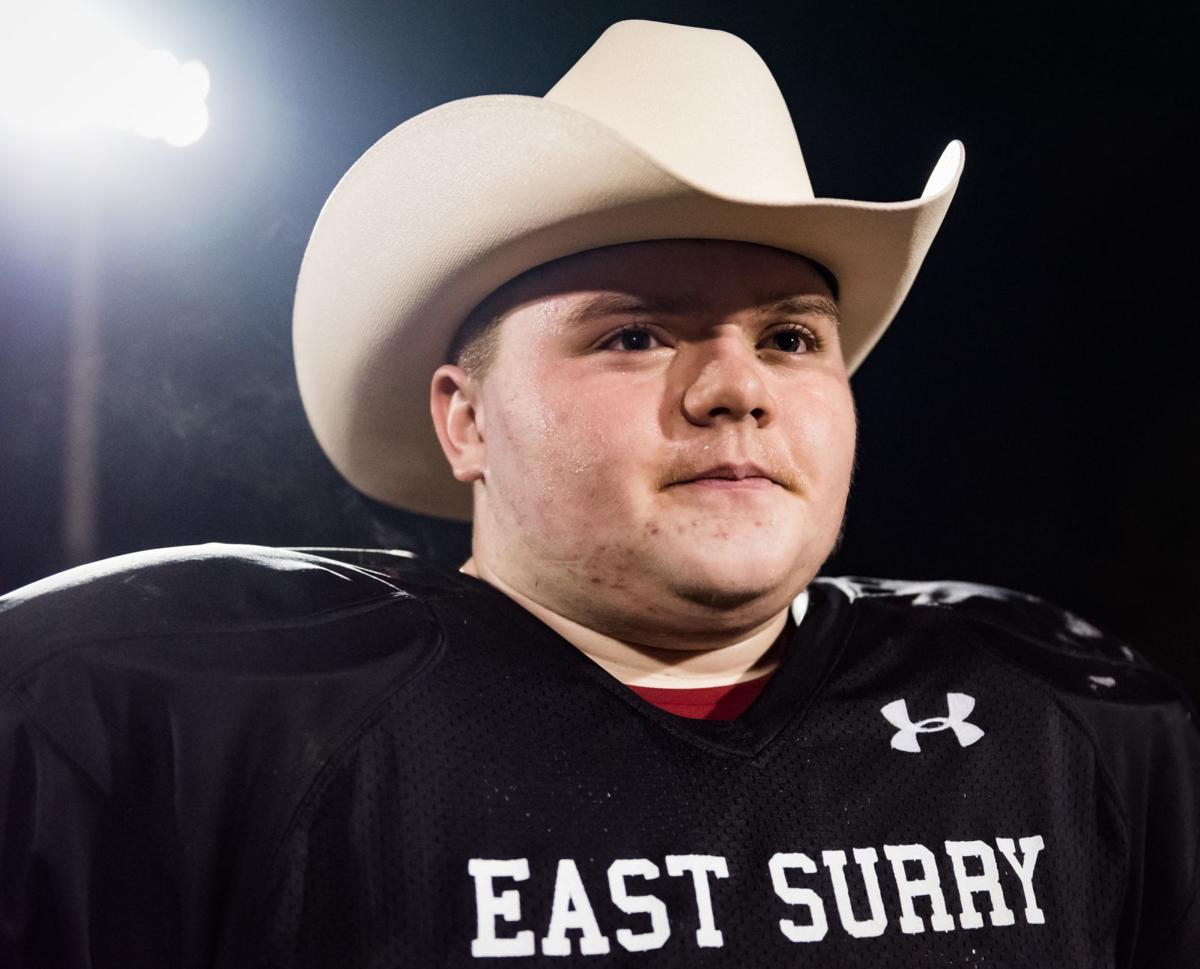 Sam Whitt disappeared late Wednesday evening. But his mother, Laura, eventually pried the 16-year-old offensive lineman with the East Surry football team from his bedroom at their home in Pinnacle.
She gave Whitt a chore: Take the dogs out. That brief interruption offered an ideal break for Whitt, who had already written the vast majority of a two-page letter.
"He came through the (living) room and I said, 'What've you been doing?'" Whitt's father, Steven, said. "He'd been in his room for like an hour and a half. And he came in there and sat down on the couch and started reading to us what he had written and everything. His mother and I were just blown away." 
Whitt's lengthy letter is an appeal to Gov. Roy Cooper and N.C. Department of Public Instruction superintendent Mark Johnson urging a return to in-person learning and high school sports in the fall. The 6-foot and 270-pound rising junior guard, who helped lead East Surry to its first NCHSAA Class 1-AA state title last season, noted that hangs in the balance as the governor's office released three possible scenarios — minimal social distancing, moderate distancing and remote learning — last week for the school year's start because of the coronavirus outbreak. Whitt posted his note to Twitter, tagging Cooper and Johnson.
The letter was borne out of his growing interest for history and politics. Whitt said he's watched nearly all of the televised COVID-19 updates, by Cooper or by President Donald Trump.
For Whitt, a two-year Northwest 1-A all-conference selection who recorded 51 pancake blocks on a line dubbed the "Fat Cowboys," it's an "outlet" during his downtime in this pandemic. These days, his daily routine includes workouts, skill development or running with Steven, the Cardinals' offensive line coach, before a dead period on limited workouts for fall sports lifts July 6 for Surry County Schools.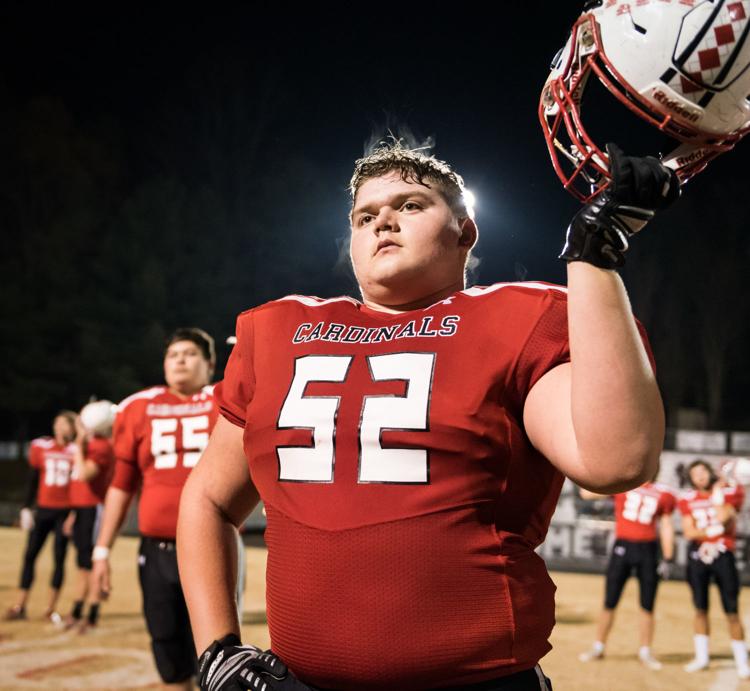 "Don't get me wrong. I completely understand how prevalent and dangerous this pandemic is," Whitt explained of his letter that garnered more than 250 retweets and nearly 700 likes on Twitter by this afternoon. "But, at the same time, I feel like when we try to save the masses, sometimes the health of individual people or our local communities falls to the wayside. Surry County and Stokes County are not in the same situation as Mecklenburg County. 
"And I know that's hard, as the governor of an entire state, to deal with that. I just wanted to make sure he knew how people around me felt." 
Whitt, who has a 4.43 grade-point average, said his end goal is to be a U.S. representative, and Steven joked his letter was the start of that path. His father and Coach Trent Lowman both echoed past reasoning repeated by Whitt — Congress has more power than the president. 
Whitt's interest in goverment likely began at age 10 or 11, his father said. Whitt's parents are history buffs. And Laura, now an exceptional children instructor, spent roughly half of her 14-year career teaching social studies at places like Pilot Mountain and Chestnut Grove middle schools. 
Family vacations, including Whitt's brother Luke, 13, and sister Leah Grace, 11, have been to historic favorites such as Charleston, S.C., or Annapolis, Md. A civics class taught by Bill Hart, the Cardinals' public address announcer and girls soccer coach, gave Whitt a firmer understanding of laws and government. 
"The big thing is you hear all the time about kids' parents — nurturing their kids to push an agenda on them," said Whitt, a Journal All-Northwest selection. "They in no way did that. They let me come to my own conclusions. 
"You know, I watched everything from Fox News to MSNBC to CNN. Everything to see which way I aligned." 
Whitt, in his letter, pointed out the NCAA on Wednesday announced a start for summer practices in July. Colleges such as North Carolina and N.C. State have fall semester dates hashed out as well. Whitt noted that's quite a different direction than schools across the state, arguing social interaction among students through sports and the classroom enhances their development. 
The coronavirus, he said, altered normal life — like restaurants reduced to takeout orders or closed — to even small, sentimental moments. Whitt described visits to Tlaquepaque, a Mexican restaurant in Pilot Mountain, that have included family and grandparents Donnie and Phyllis Felts and Linda Whitt when he was East Surry's ball boy during his middle school years. He referenced text exchanges with friends, whose parents felt the financial ripple of the pandemic, as well. 
Steven characterized his son's letter as putting high school players across the state on his back. And it certainly didn't blindside Lowman. 
"It doesn't surprise me at all," Lowman said of the letter. "As a coach, people always say it's more than football and more than the sport. That's evidence of it. 
"A lot of times you don't get to see it. But that is." 
Get in the game with our Prep Sports Newsletter
Sent weekly directly to your inbox!