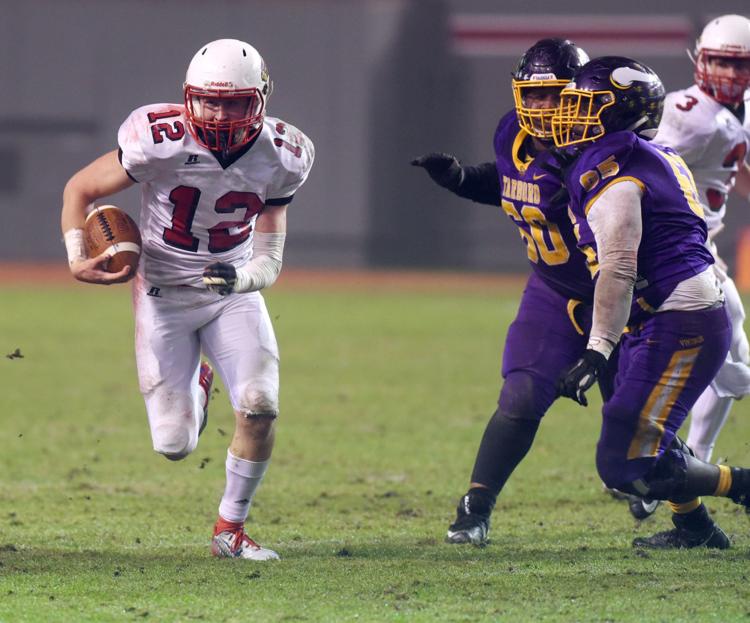 The East Surry football team, coming off its first state championship appearance in school history, will be without a key piece of the offense that got the Cardinals there last season. 
Stephen Gosnell, a rising senior wide receiver and recent N.C. State commit, transferred to Carroll County High School in Hillsville, Va., in January after the end of the first semester of his junior year. He was one of two junior quarterbacks, along with Jefferson Boaz, to help lead the Cardinals' offense during the 2018 season.
Gosnell said Monday his father, Tommy, is a minister at Skyline Pentecostal Holiness Church — a position he's held for more than 10 years — in Meadows of Dan, Va. The decision to move from Pilot Mountain was so the family could be closer to the area.
"They've wanted to move up here since I was probably 6," Stephen Gosnell said. "It just worked out that now was the best time."
Gosnell racked up 11 scholarship offers from Division I programs, including one from Wake Forest. He announced an offer extended by the Deacons on May 8 and, two days later, another from the Wolfpack. He verbally committed to N.C. State on June 6 via a Twitter post.
According to Gosnell, the focus for his final year of high school will be honing his skills for a chance to earn early playing time at the ACC level. His plan is to early enroll at N.C. State in January. 
"I'll be getting all my scores in, getting accepted into State, getting to know all my teammates that I'll be in with in the 2020 class," he said. "I'll be polishing up my game to try and get ready to play as soon as I can when I get there."
But while Gosnell made his decision while residing in Virginia, Coach Trent Lowman of East Surry is still the point of contact for most recruiters seeking information on Gosnell. According to Lowman, he hasn't received any new interest from programs since Gosnell committed to the Wolfpack. 
Having the pair of Gosnell and Boaz, who committed to North Carolina on Saturday, was a selling point for both athletes.
"The biggest thing that I've tried to relay to a lot of people is having both Jefferson and Stephen last year, and now they're both Power-5 players and both can play quarterback or other positions," Lowman said. "We never had to worry about, 'Well, what if something happens to Stephen. Then who's going to play quarterback?' The easy answer would be we throw Jefferson in and keep rolling.
"That was a luxury having them both together. And then Stephen's athleticism just made him a game-changer."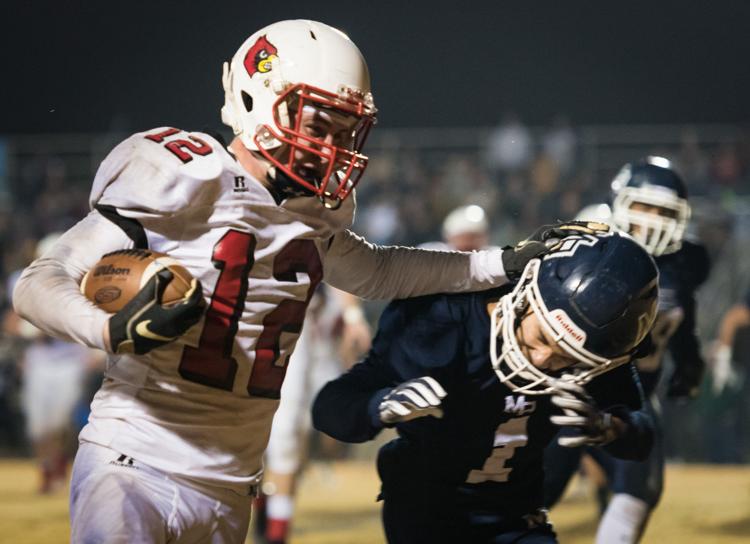 Gosnell, who 247Sports rated as a 3-star prospect, ended his junior season at East Surry passing for 1,134 yards and rushing for another 1,080 as the team finished with an 11-4 record. He racked up a combined 31 touchdowns, while accounting for 420 yards receiving and scoring another seven times as a wide receiver. 
"He was very dangerous, and made defenses account for him," Lowman said. 
According to Gosnell, he didn't begin his career with the Cardinals as a wide receiver — or even a quarterback.
As a freshman in 2016, he played defense. He was a wide receiver at the start of the 2017 season before switching to quarterback midway through the season. Gosnell played with greater frequency at receiver for his final season with the Cardinals. 
"Something that helped me a lot with recruiting was playing the different positions that I did," Gosnell said. "A lot of teams see versatility."
Get in the game with our Prep Sports Newsletter
Sent weekly directly to your inbox!