Every time Josh Hartle goes to the mound for the Reagan baseball team, it's been worth the price of admission.
The slender 6-foot-5 left-hander, who has signed with Wake Forest but could be selected in the first round of the Major League Draft in July, has rarely disappointed.
That "Josh Hartle Experience" was on display Tuesday night in a 1-0 win over Davie County in the Raiders' final home game of the regular season. The pack of seniors played in front of the home fans one last time on a somber night, although they'll play home games in the postseason.
Hartle pitched all seven innings, allowing just three hits while striking out 10 with no walks. He threw 74 pitches and drove in the only run on a hit in the first inning that scored Colby Welborn.
Fifteen MLB scouts, each equipped with a radar gun, watched. Hartle threw consistently in the high 80s, both a slider and a fastball, and he managed several fastballs in the low 90s.
Hartle will have a major decision to make in July: To take the scholarship at Wake Forest or try his luck in the MLB draft. Hartle, whose family lives in King, loves Wake Forest and has been a fan since he was a child. He says he'll likely decide on July 10.
Hartle, who is 19-5 in his four varsity years with a 1.25 ERA, threw a perfect game this season against Glenn and has one other no-hitter. He has pitched 145 innings in four seasons with 233 strikeouts and 23 walks. He's 6-0 this spring with a 0.58 ERA.
Here's what they're saying:
Josh Hartle
"It's been a long four years and I never thought I'd make it to Senior Night but here it is. It's pretty surreal and I'm just thankful I came here to Reagan. Davie County put up a great performance but we just scratched out a run and it was enough." – the Reagan senior, who has a 3.6 grade-point average.
The opponents
"Josh is good. I've never met him but only know him through social media and I've seen some of his videos. All the hype around him, it really showed up and all these scouts are here so we are aware of what he can do. I was nervous my first at-bat, but once I put it in play I was OK. His slider was pretty unbelievable, so I was looking for a fastball to just try and get something into play. It was cool to see all the guns raising up from the scouts when he was pitching." – Blake Little, Davie County player who got a hit off Hartle in the sixth inning.
"It was a little nerve-wracking facing him, but I was excited to see what I could do. I was expecting a lot of sliders because I'm left-handed, but I didn't get too many. It was cool to try and see what we could do against him." – Reed Cunningham, Davie County player with the only solid hit off Hartle.
His catcher
"It's just cool to see and you hear about all these scouts that go watch guys play in high school, but when you are the catcher of one of those guys it's pretty surreal. After a couple of games I got used to it, but it's been awesome to be a part of all this. He just has so much command on his pitches, it makes my job as a catcher so much easier." – Reagan's Colby Welborn.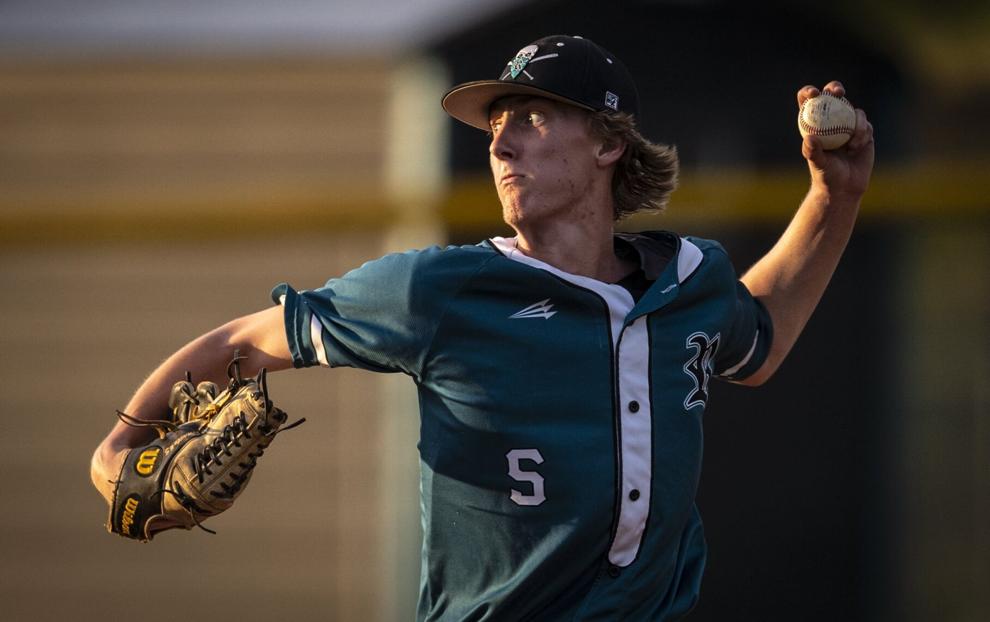 His leadoff hitter
"We know that when he pitches we have a shot to win no matter who we are playing. He's going to give you his best and he's never behind on counts. I've been playing with him since he was 12 or 13 and it's been like that all the time. It's not my decision and I would love for him to go to Wake but it's his decision and I'll respect that." – Reagan leadoff hitter Tommy Hawk, who also has signed with Wake Forest.
The scout
"I think it starts with the frame. He's got good size and arm strength, and we saw velocity today in the low 90s. I thought he pitched very well and threw a ton of strikes and had great command so he was impressive today. We will take into consideration how much he wants to go to school or if he wants to get drafted." – a 15-year Major League Baseball scout who was granted anonymity.
His pinch-runner
"He's really just one of my best buds, and we have a great group of seniors. He's something special, and we love being a part of this so it's been great to see him grow and develop. Just seeing him grow as a person because he's an all-around great guy." – Zach Dickson, a senior who pinch-ran for Hartle in the first inning.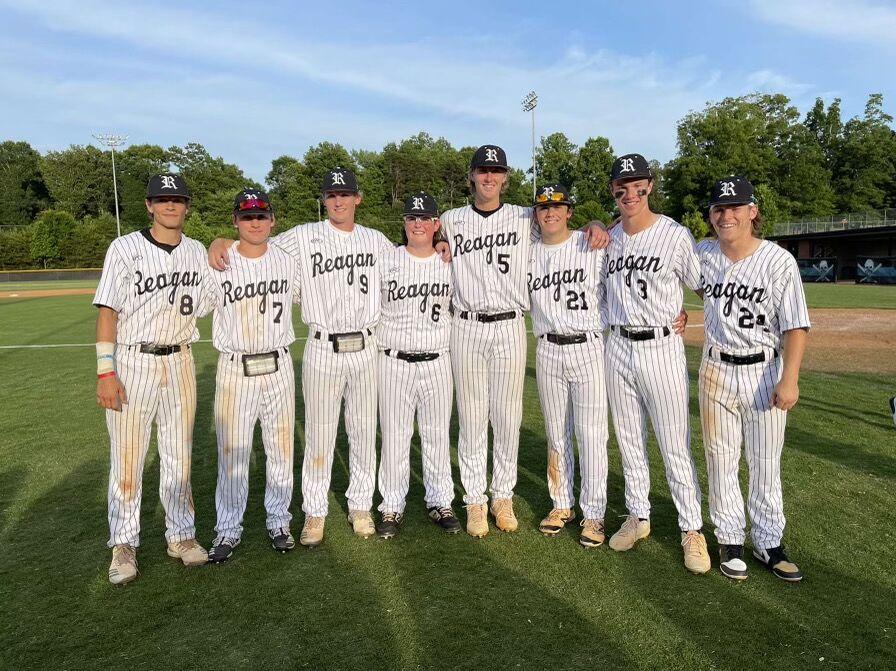 The football coach
"He reminds me a lot of Grant Dawson (a former linebacker who was a walk-on at Wake Forest) in that he's a first-class person and the most humble guy you ever want to meet. If you didn't know he played baseball you would not know he's a superstar. If you have boys, you would want them to grow up with his humbleness and outlook on life." – Josh McGee, Reagan football coach.
The principal
"He's just a special kid and with somebody like that who has his talents, he could have a different attitude but he doesn't have that. He's appreciative of everything and he's humble and our teachers notice that about him also. He's a great student and he's always on top of that but from a baseball side of it he's special. I'm a baseball guy, and I don't think I've ever been around someone like him who can do those things on the mound. It's been a lot of fun to watch, and he's certainly made our school a better place." – Reagan principal Brad Royal.