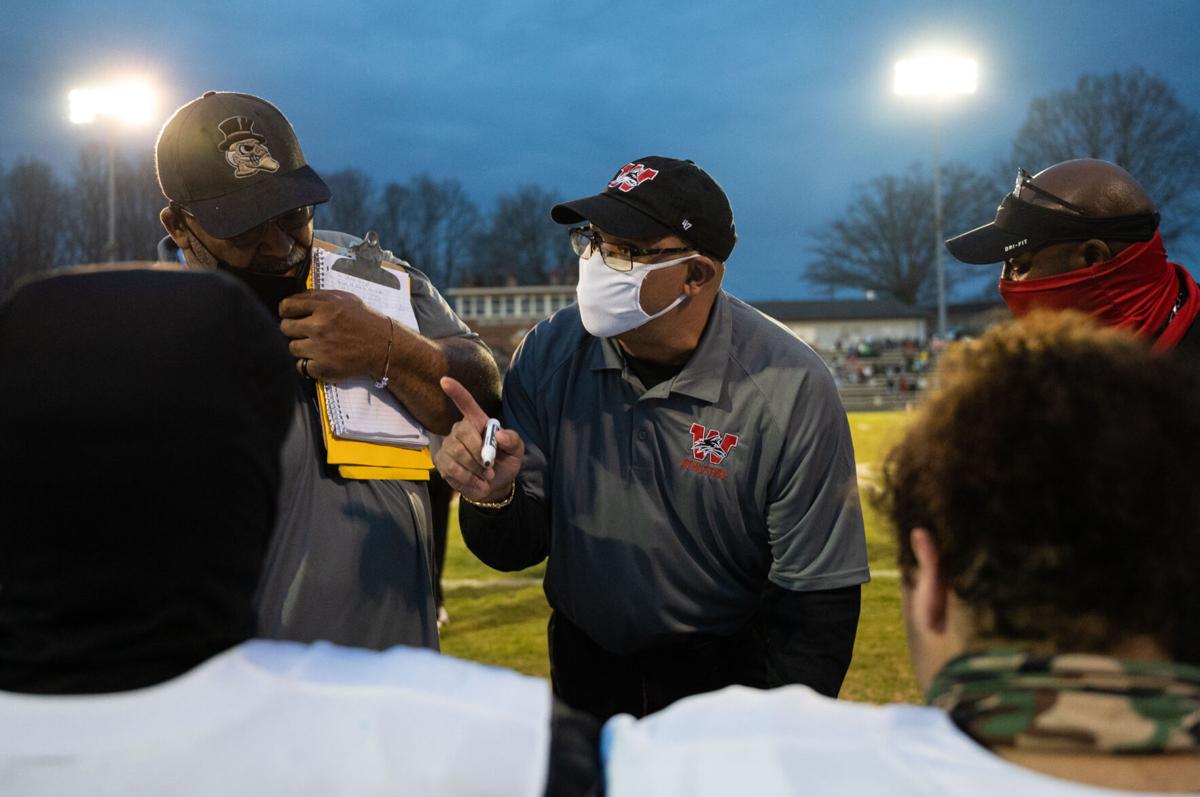 Walkertown did not make the N.C. High School Athletic Association football playoff brackets announced Saturday and has been disqualified from the boys soccer playoffs because the Wolfpack used ineligible players, Winston-Salem/Forsyth County Schools officials acknowledged Monday. The use of those players resulted in forfeits.
In football, Walkertown went from 3-3 in the Mid-State 2-A Conference and 5-5 overall to 1-5 and 1-9. The only game the Wolfpack was credited with winning was Friday night's 52-8 victory over Andrews after the ineligible player had been identified and barred from further participation.
"Late last week, WS/FCS Athletics and the administration at Walkertown High School did self-report to the NCHSAA 1 ineligible player for football," Brent Campbell, the school district's chief marketing and communications officer wrote in an email. "In mid-October, a new Athletic Director started and in checking ineligibilities for winter sports found the discrepancy. As a result, Walkertown football had to forfeit games in which the student-athlete participated. Because of those forfeitures the team no longer qualified for the NCHSAA tournament."
The Wolfpack was projected as a playoff team in the Class 2-A West bracket before forfeiting the games.
Walkertown also self-reported the use of "some ineligible athletes on the men's soccer team," Campbell wrote, and because of the forfeits the Wolfpack has been disqualified from the Class 2-A West playoffs. Walkertown had been a No. 15 seed and was scheduled to play a home game Monday night against No. 18 seed Marshville Forest Hills, which now advances to the second round.
Walkertown finished the regular season with a record of 4-5-1 in the Mid-State 2-A and 12-5-2 overall. It was not known how many matches the Wolfpack had to forfeit because of the ineligible players.
John Sullivan, district athletics director wrote in the email, "We take eligibility seriously and just as we teach our students, we want to follow all rules and regulations. In this case, it appears an oversight led to this unfortunate outcome. We are still investigating how this happened, and hate that it has impacted those student-athletes that have given valuable time to this athletic program. We value our student-athletes and know that being a part of an extracurricular team is linked to better outcomes for students. We want to do nothing that would impede student success but also must be role models for athletes and do what is right."
Any staff disciplinary action will follow in accordance with district policies, Campbell wrote, but those actions "can't be released due to personnel record restrictions."
Contact Joe Sirera at 336-373-7034 and follow @JoeSireraSports on Twitter.