There's little doubt that Josh Hartle, a senior pitcher at Reagan, is on Major League Baseball's radar.
Hartle, a 6-foot-5, 175-pound left-hander from King, gave the 30 or so baseball scouts attending the Glenn game Wednesday quite a show by throwing a perfect game. It was the first perfect game in school history.
"My catcher, Colby Welborn, called a great game, and he was so supportive, as were all my teammates," Hartle said. "They obviously share in this with me because if it wasn't for them making plays behind me then there's no way it turns into a perfect game."
In his seven innings in the 8-0 win over the Bobcats, Hartle threw 76 pitches and struck out 14 batters.
"Josh has actually had a no-hitter before, but this was even better," Reagan coach Gary Nail said. "He's just a cool customer, and he never let anything get to him or anything rattle him."
Hartle, who has signed to play at Wake Forest, said his teammates never mentioned what was happening during the game for fear of the jinx.
"Later I found out they were talking about it, but it was behind my back," Hartle said with a laugh.
Hartle, who said he was surprised how well he was targeting each pitch, said his last perfect game came when he was 7-years-old in Little League baseball. "I think I struck out 17 in that game," he said.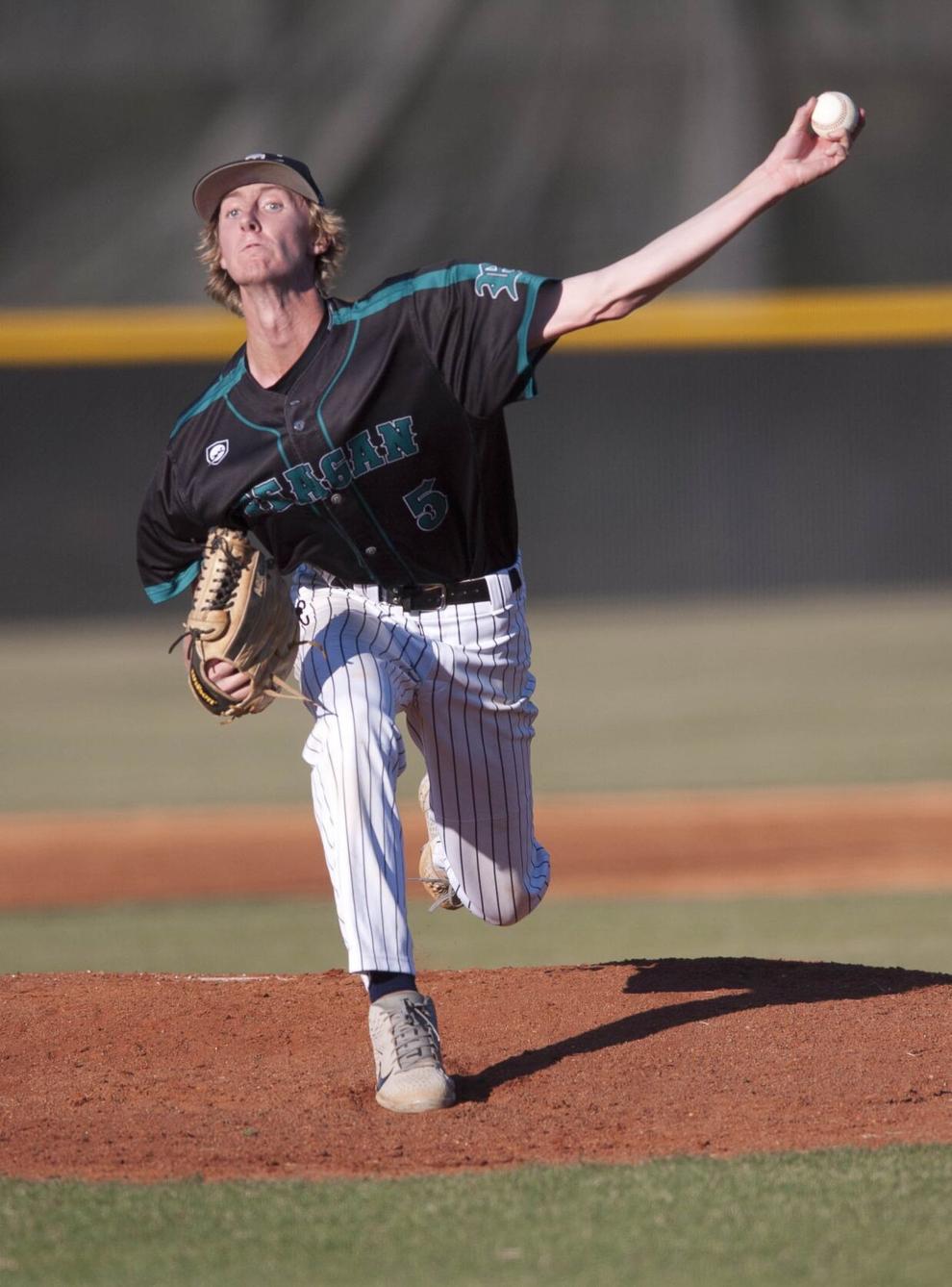 After the final out, Welborne gave Hartle the ball, but he dropped it as he left the mound to celebrate with teammates.
"Our pitching coach (Chris Vogler) was quick to pick up the ball and give it to Josh," Nail said. "I mean, he has to have a souvenir after he pitched such a great game."
About the only downfall for Hartle is because he's finishing his senior year remotely he didn't get to walk through the hallways on Thursday after making history with his perfect game.
"That kind of sucked that I'm not in school but a lot of my friends and classmates have reached out through social media so that's cool," Hartle said. "But like I said earlier all my teammates were there for the game and we celebrated afterward, and that's what I'll remember the most."
As Hartle finishes his senior season with a state championship in his team's sights, he and his family will likely have a decision to make in July in regards to pro baseball or going to college.
Hartle said is looking forward to playing for the Deacons.
"I love Wake Forest and I've been a fan since I was a little kid," said Hartle, who has a 3.6 grade-point average. "I committed when I was a freshman at Reagan."
But prospectsworldwide.com, a website devoted to Major League Baseball scouting, lists Hartle as the 32nd prospect in the country.
"You are getting a hard-working, strong, project-able LHP with good control of his arsenal," the site states. "A clear starter's build and future."
Hartle said he doesn't monitor rankings because that would take away from team goals.
Still, turning professional and bypassing college will be a temptation.
"We don't talk about it," Hartle said about his discussion with his parents about this summer. "Nothing's guaranteed and I think we all know that especially going through 2020 with COVID, but Wake Forest is guaranteed with a great education and a great baseball program. I'm just focusing on winning more games with the guys and doing as well as I can this season."