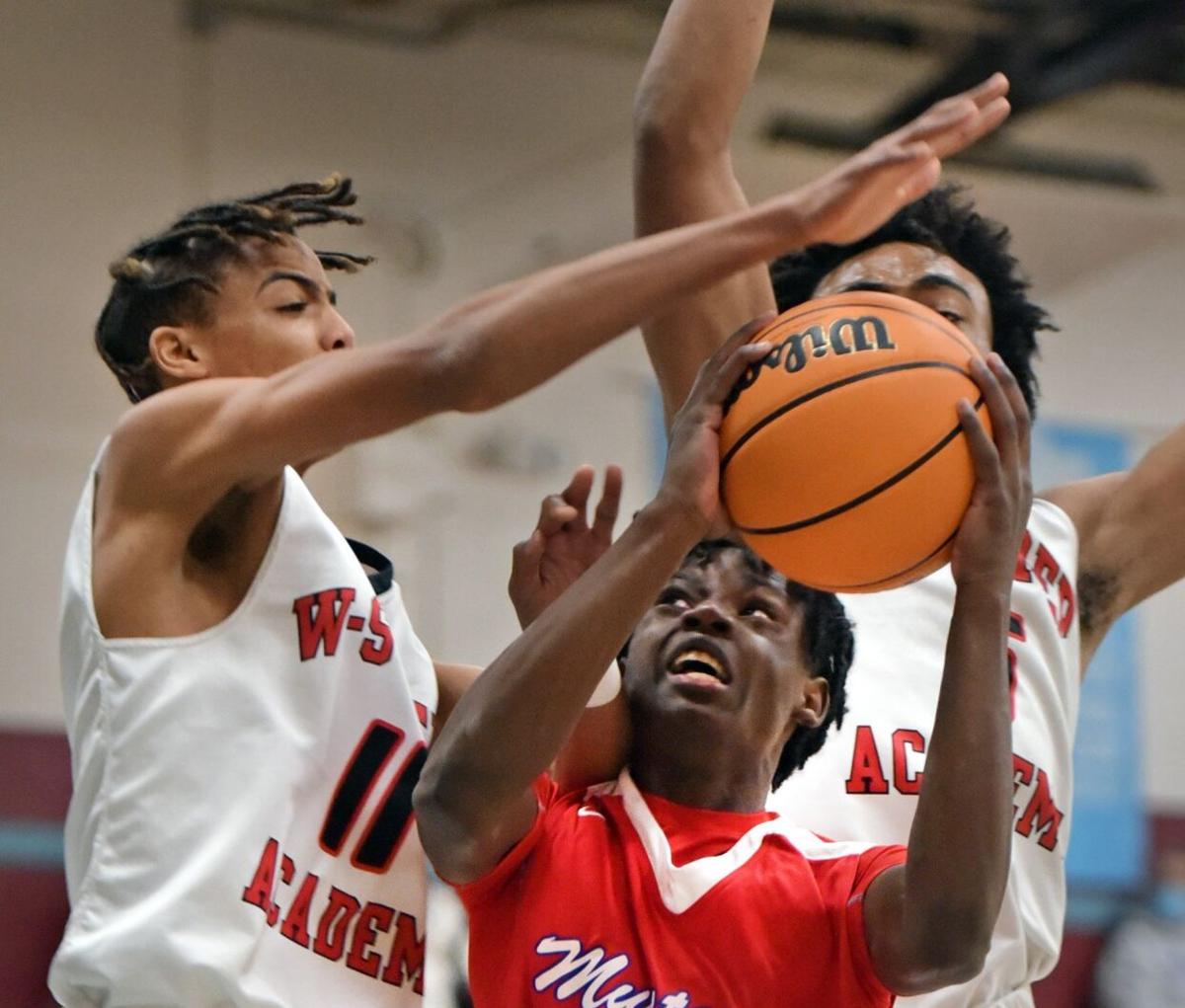 It's been a homecoming of sorts for boys basketball coach Josh Pittman of Winston-Salem Prep.
Pittman played in the Frank Spencer Holiday Classic in the early 1990s when he was a star at East Forsyth. He has now come full circle, back at the Spencer again but this time directing his Phoenix basketball team.
"It's good to be back," said Pittman, after No. 3 seed Prep rolled past No. 6 seed Parkland 71-50 in the first round of the Winston-Salem/Forsyth County Schools bracket Tuesday night at North Forsyth High School.
Pittman played on the 1992 East Forsyth team that won the Frank Spencer Holiday Classic at the Joel Coliseum Annex.
"It's the biggest tournament at Christmas time," said Pittman, who went on to become a two-time Big South Conference player of the year at UNC-Asheville and played professionally for 13 years in Argentina, Italy, Venezuela and Mexico. "All the (basketball) eyeballs are here in Winston. It's the place to be."
Pittman said he was not especially concerned when the pairings were released and he saw that Prep would be matched up against Parkland for third time this season.
"My feelings were that we just have to focus," he said. "It's always hard to beat a team three times. We just had to do what we do best and play our game and everything else will take care of itself. We started off well and I thought that was the key."
Pittman, who is in the East Forsyth, UNC-Asheville and Big South Conference Halls of Fame, has some very specific thought about what makes his team click.
"Defense, it all starts with defense," he said. "It's defense first, then move the ball, play together and make that extra pass to make sure you get a good shot."
Prep's only two losses have come against 4-A teams Mount Tabor and Glenn. And that tough early schedule isn't by accident.
"If we start out with tough teams, we won't see anything later in the season that we haven't already come across later in the season," Pittman said. "When we play Glenn, Mount Tabor, Walkertown, it prepares us for what we will see in a tournament like this. North (Forsyth) will be another tough opponent tomorrow (Wednesday)."
The Phoenix dominated the Mustangs with its fast-breaking attack and deadly outside shooting, building up a 63-37 lead after three quarters which allowed Pittman to go to his bench for most of the fourth period.
Jay Penn led Prep with 20 points, Yohance Connor had 19, Areon Matthews 14 and Jamison Graves 12. Ramaj Willliams led Parkland with 16 and Bryce Jackson had 15.
"Coach kept telling us to keep pushing, keep pushing, play as a team, extra passes and it all worked out," Penn said. "But we're going to have to play better defense against North (Forsyth). And box out better. We didn't box out very well tonight."
It was The Battle of Stokes County in the second game, with No. 5 seed South Stokes pulling away in the fourth quarter to defeat No. 4 seed West Stokes 70-60.
The Sauras hit six of eight free-throw attempts in the final minute to clinch the win an avenge a 61-60 loss to these same Wildcats earlier in the season.
Junior Hairston led South Stokes with 20 points and Bryson Bowman was the leading for West Stokes, also finishing with 20 points.