GREENSBORO — J.R. Smith, a two-time NBA champion who is retired, is going back to school.
Smith was asked the most important question when journalists gathered to talk to him before his Wyndham Championship pro-am at Sedgefield Country Club on Wednesday.
Are you ready to be an Aggie?
"Absolutely, I can't wait," said Smith, who wants to play for the N.C. A&T men's golf team at age 35.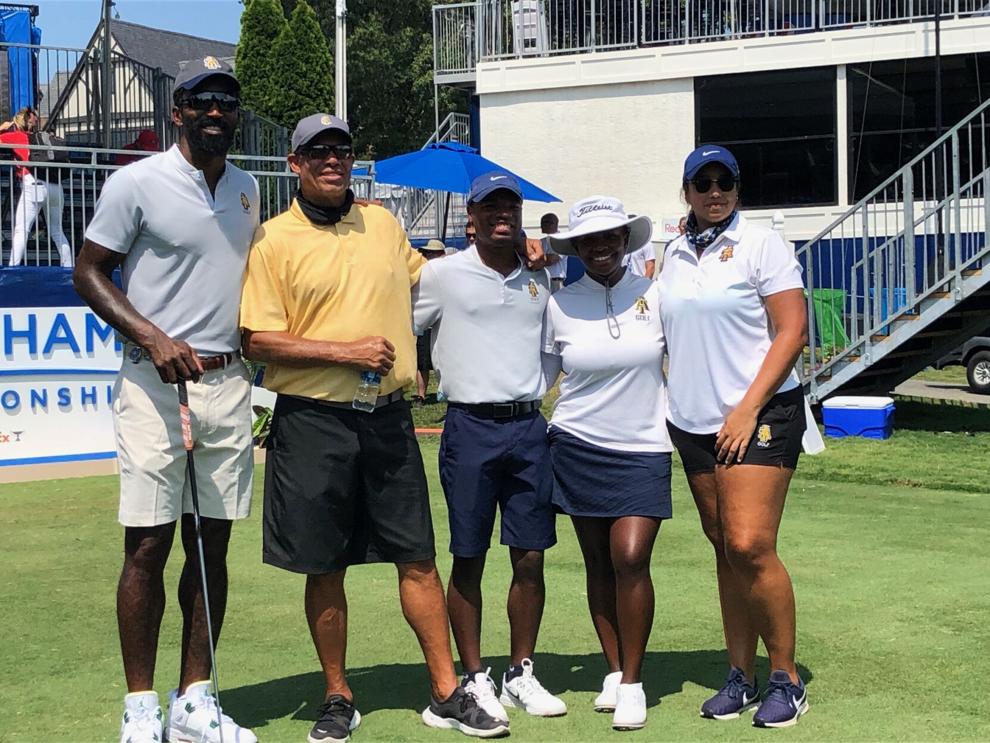 Smith, who won two NBA titles with LeBron James in Cleveland in 2016 and in Los Angeles in 2020, got hooked on golf about 12 years ago, and his interest is so strong that he wants to give it a shot in college. He'll begin classes at A&T on Aug. 18, and he must pass through the NCAA clearinghouse before he could become a part of the golf team.
Smith said a conversation with Ray Allen, another retired NBA star who loves golf, and conversations from Forsyth County natives Chris Paul and his brother, C.J., helped Smith decide it was a perfect time to go to college for the first time.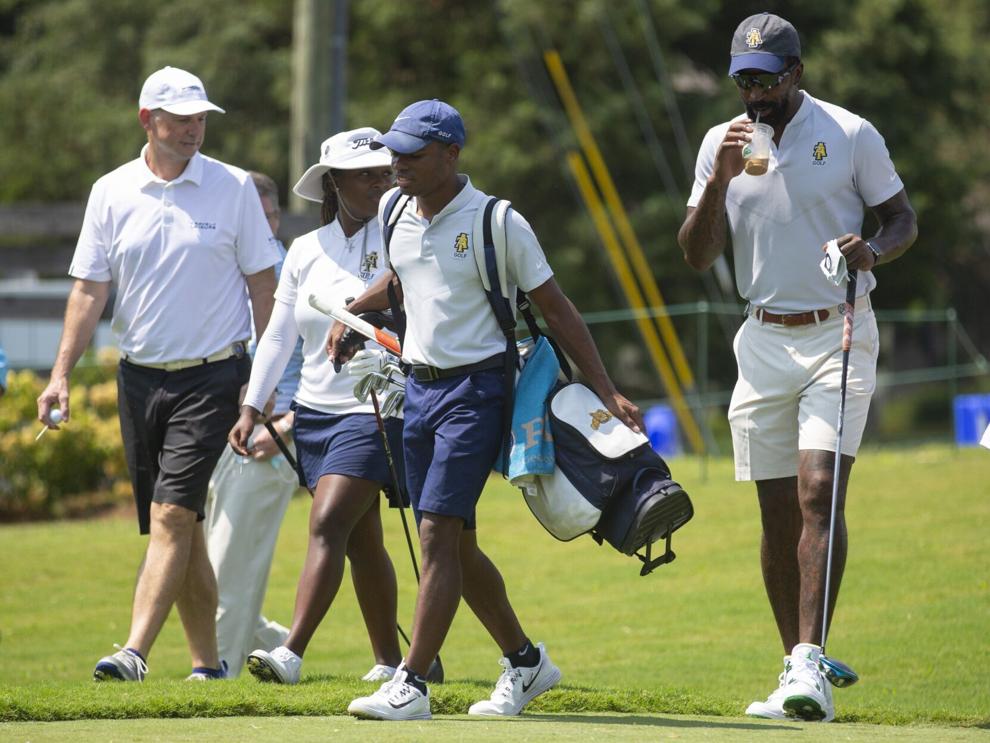 "That North Carolina connection with Chris and C.J. was there, and then I just had to figure out if I still have eligibility," said Smith, who went from St. Benedict's Preparatory High School in Newark, N.J., to the NBA in 2004 as the 18th overall pick by the New Orleans Hornets.
Smith, who had committed to play at North Carolina in 2004, carved out an outstanding 16-year career with six NBA teams.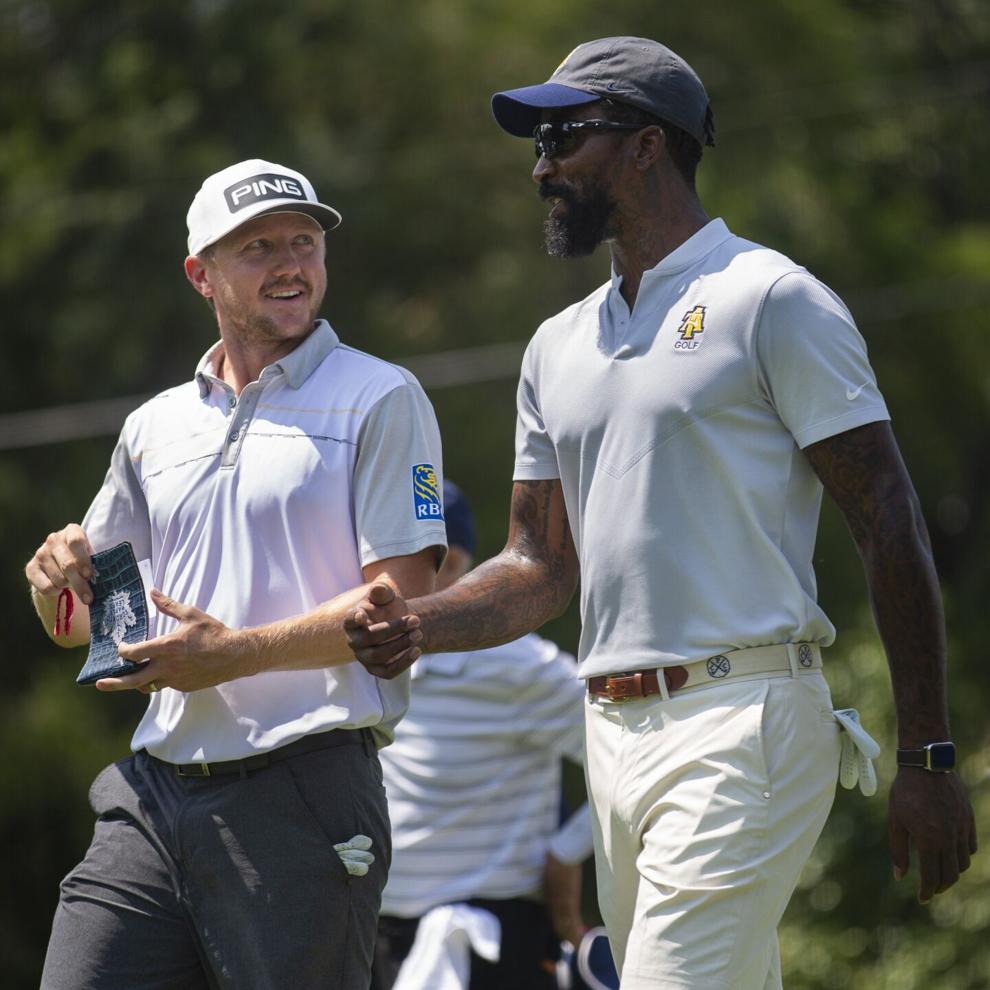 Playing to a 5 handicap, Smith said he had played casual rounds over the last 10 days with several of his would-be teammates at A&T.
Aggies coach Richard Watkins, who oversees the men's and women's team, says he's waiting for the compliance office at A&T and the NCAA to approve Smith's eligibility.
"It's not very often that somebody in his position really has an opportunity to do this and to be able to go ahead and move in that direction," Watkins said. "You know, he's a former professional athlete, but it's a set of circumstances where he didn't go to college out of high school. His (eligibility) clock never started."
Wyndham tournament director Mark Brazil said his event would get behind two golf tournaments A&T will host, likely at Bryan Park.
"A women's tournament is planned for the fall and the men's tournament will be in the spring," Brazil said. "We are excited about that, and we're excited that J.R. is playing here today."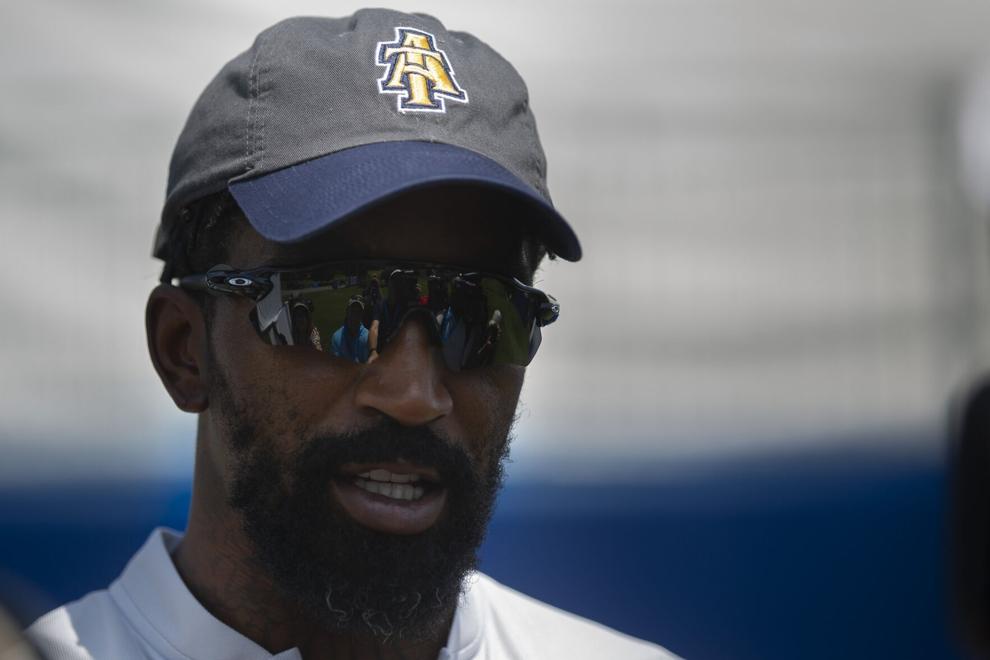 Smith wore an A&T golf shirt and cap to the 10th tee to begin the pro-am. He put a good swing on his opening tee shot and sent the ball into the middle of the fairway.
He first started playing golf 12 years ago and said Moses Malone, a former NBA star who died in 2015, first taught him the game. He became hooked right away and has consistently improved.
"It's been a journey," Smith said.
One aspect he likes is that it's an individual sport, compared to relying on teammates in basketball.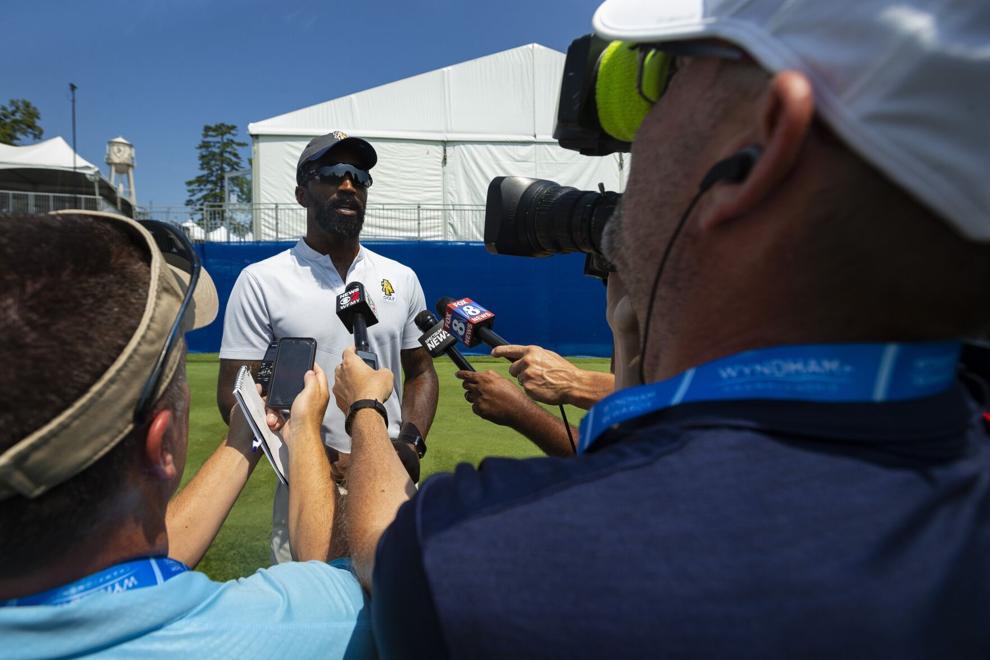 As for the school part of it, Smith plans on majoring in Liberal Studies and points out it's one of the best in the country.
"It's been a long, long time since I've been in school," Smith said "I'm excited about these new challenges, and I'll have to really buckle down. I've got no free time now with raising kids and going to school so I'll be busy."
Smith says he's aware of A&T's history and tradition.
"I can't wait to be a part of the HBCU family and to really be embraced by everybody on campus already has been great," Smith said.