The drivers grow up fast around Bowman Gray Stadium.
One day, you're a clean-shaven 14-year-old rookie in the Stadium Stock and before you know it, you're a clean-shaven 18-year-old rookie in the Street Stock. That's where Cody Gum is at this point in his racing career.
He swears he shaves, but doesn't have to do it every day. He's no grizzled veteran yet, but he's taken to the Street Stock Division like a duck to water.
"I am a little surprised," said Gum, who graduated from North Davidson High School last year.
In just his fourth Street Stock race last weekend, he finished second and is very much in contention for the points title, even though it's early in the season.
"I've been very fortunate to drive this car for (owners) Coy Beard and Brandon Davis," Gum said. He comes into Saturday night's Thunder Road Grill 50 lap race in second place in the points race behind a very consistent Christian Joyce. "We took ahold of this pretty quickly, and it's a whole lot different than the mini-stocks. In some ways it's just a better environment."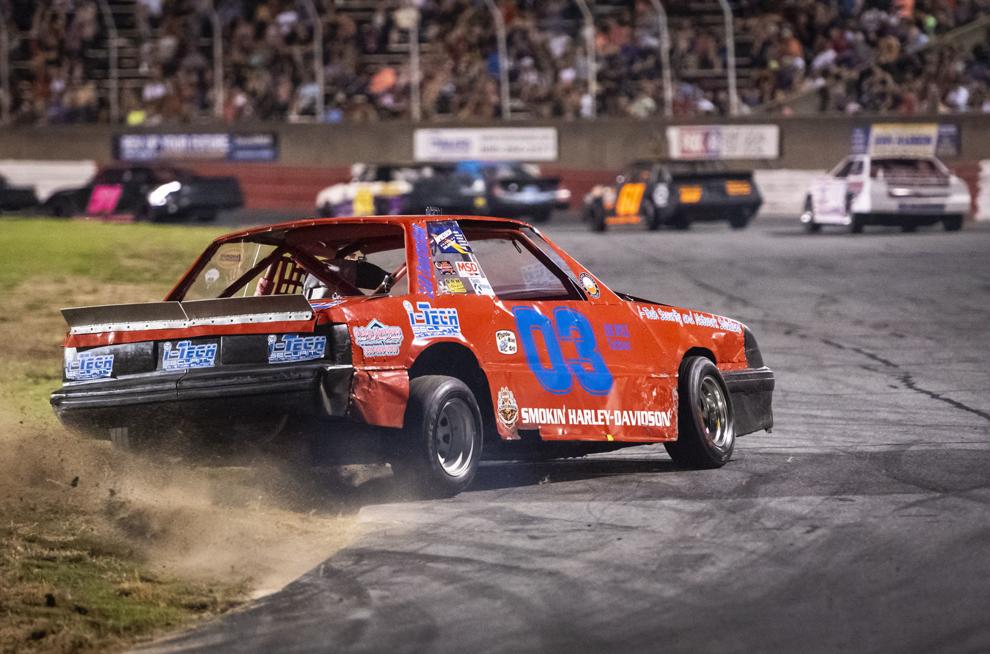 One reason for Gum's improvement in his four seasons racing at the Stadium is his willingness to learn from others. Shortly after the drivers meeting last week ,he stopped to talk with veteran Michael Adams, who loves the way Gum has progressed. Earlier in the day Adams had given some advice to Gum about a vibration in Gum's brakes.
Gum said he leans on Adams and a few other drivers for advice.
Adams, 41, said Gum is ahead of the curve at age 18 on what it takes to be successful at Bowman Gray Stadium.
"I met him at the preview (in 2019) and I couldn't believe how young he looked," Adams said. "He's now a lot taller but he still's got that young face but he's doing really well for himself and I'm proud of him."
Adams, who runs in the Sportsman Division, said part of Gum's success is that he's committed to improving every week.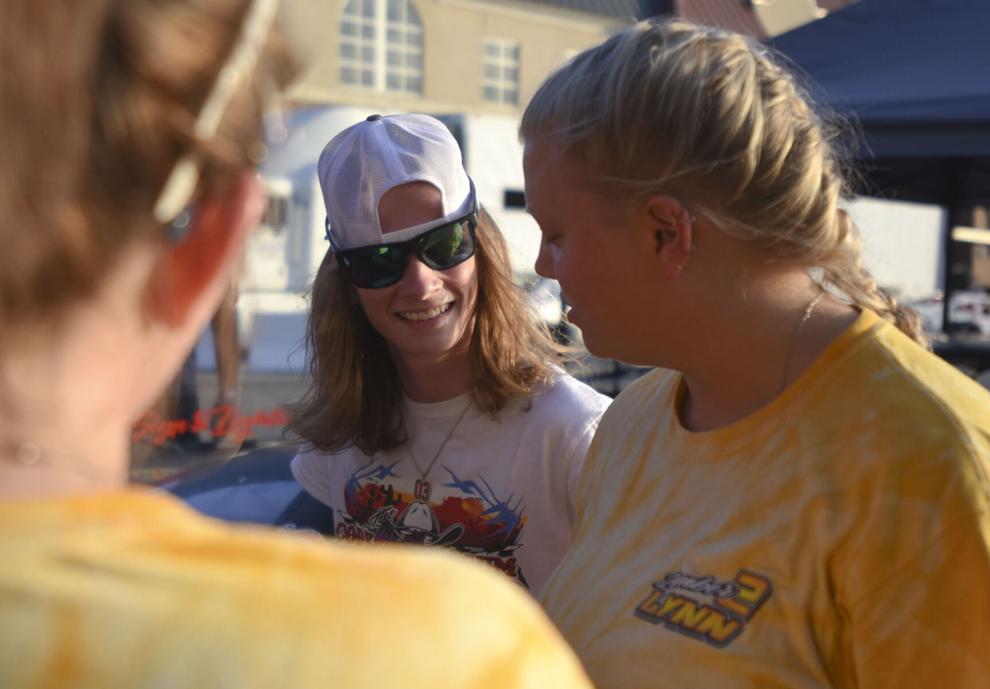 "He's 100% into it," Adams said of Gum, who works on cars in his spare time. "He's got a good crew behind him. And I think he's racing Coy's car, but Cody's a good driver."
During his three seasons driving Stadium Stock, which are the smaller cars than the Street Stocks, he never did get a win. Last season in the Stadium Stock Division, he had 15 starts and had 10 top 10 finishes, which was a sign of consistency.
That consistency has been evident this season with two third-place finishes, an eighth-place finish and last week's second-place showing.
He said he loved the experience he gained in the Stadium Stock races the past three seasons.
"It taught me to have great car ability because those cars don't do what you want them to do a lot of the time," Gum said. "These cars have different throttle pick-up points, and the tires are different, but it taught me good car control running in the Stadium Stock."
Even though he hasn't been in Street Stock long, everything he's learned will come in handy with the long race scheduled for Saturday night.
"I think you just have to be smart," Gum said of going 50 laps. "You don't want to try and do too much early in the race because there are going to be plenty of big (wrecks), and you have to pace yourself and stay out of the carnage. And my goal is to just keep hitting the same marks and if I can do that it will keep me in the race."
Gum said he loves everything about Bowman Gray Stadium on Saturday nights. Racing there is something he's wanted to do since he was a little kid. With help from his family, he got to get on the track early and says he never takes it for granted.
"I've always wanted to do this and I saved money from jobs I've had so I could get my own mini-stock and get out here on the track," Gum said, referring to his days as a 14-year-old in 2019. "And luckily I've been able to progress and get this opportunity to drive in the Street Stock. I just want to continue to learn and improve."