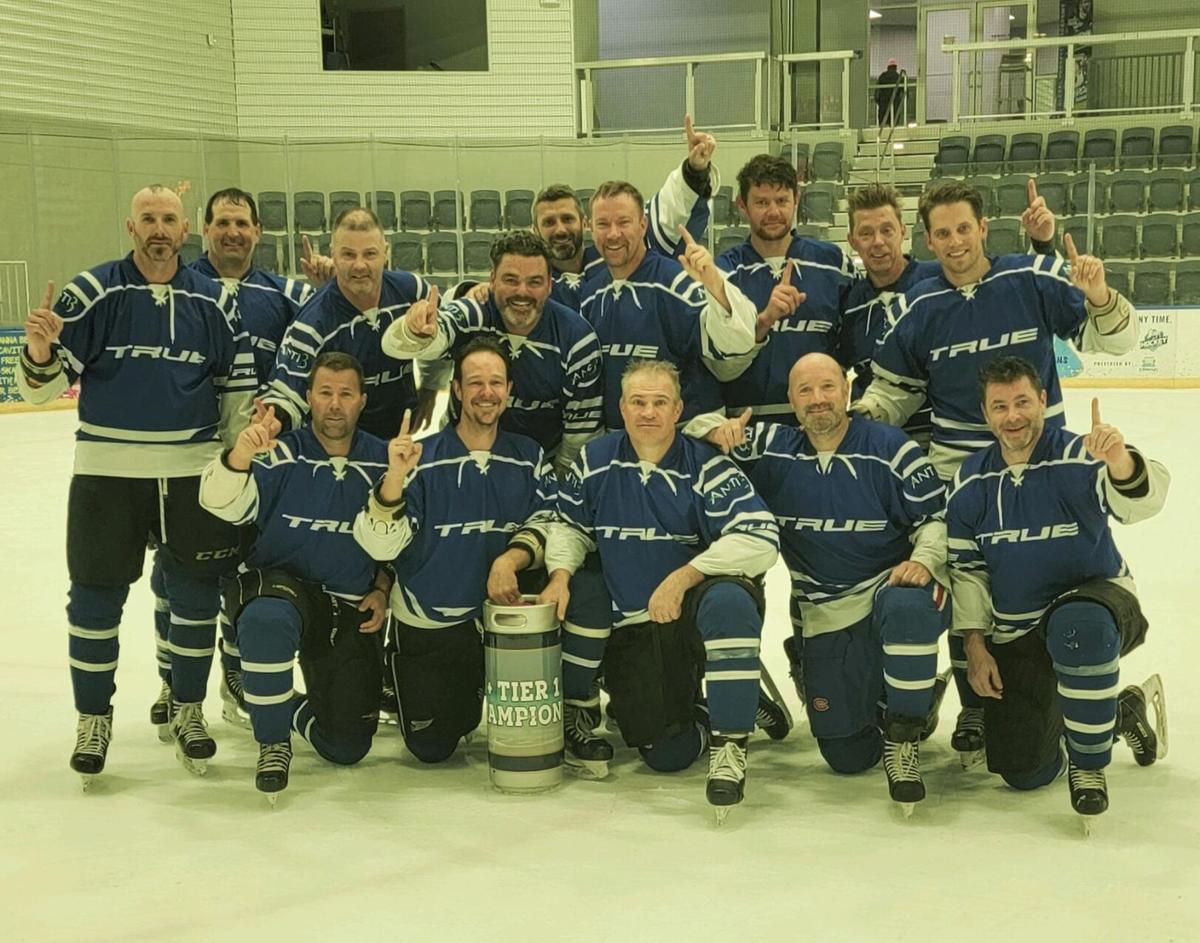 The North Carolina Eagles, a 40-and-older hockey team based in Winston-Salem, won a national championship during the weekend just outside of Tampa, Fla.
The Eagles went 4-0 in the Tier 1 division, beating teams from Buffalo, Chicago and Minnesota. The adult national championships are sponsored by USA Hockey and were canceled last year because of COVID-19.
"What was so cool about this is we've all played with each other from time to time through the years," said team captain Jesse Nifong of Winston-Salem.
The Eagles beat a team from Minnesota 3-0 in the championship game, which was the eighth time the organization had claimed a national championship since it was formed in the 1980s.
The Eagles were created to give retiring minor-league hockey players who stayed in the area a team to play for. But in recent years when the city didn't have a minor-league hockey team, few players were available to fill out the teams.
This current Eagles 40-and-older team has two former minor leaguers, Jeff Azar (Ice Hawks) and Allen Sirois (Twin City Cyclones).
Nifong played for Winston-Salem's professional roller hockey team in 1998. Others from the area on the team are Marc Caron and Jeff Markham of Greensboro and Dustin Koufman of Winston-Salem.
The Eagles outscored opponents 26-6 during the weekend.
Other players on the team included goalie Keith Deprima (Charlotte) along with Ryan Petz (Columbia, S.C.), Adam Colborne (Charlotte), Michael Decarle (Asheville), along with Darcy Anderson and Darren McNaughton of Greenville, S.C.
John Clapp and Dave Watson helped form the Eagles in the 1980s, and now the club boasts competitive teams for players in their 40s, 50s and 60s.
"I've heard that we may have an over-70 team next year," Nifong said. "That would be so cool."
Winston-Salem again has a minor-league hockey team with the Thunderbirds having just finished their fourth season. Thunderbirds veteran Steve MacIntyre, 40, who played in 91 NHL games for Edmonton, Florida and Pittsburgh from 2008 to 2013, announced his retirement this week.
"We are hoping that some of those Thunderbirds do think about playing for the Eagles once their pro careers wind down," Nifong said. "We have a lot of fun and we still get to play hockey. Maybe we aren't as fast on the ice as we used to be, but we still love it."