"How do you want your eggs?"
The question caught me off guard, coming from Flossie, who was standing between a stove and large table filled with piles of biscuits, plates heaped with bacon and bowls filled with grits and gravy.
We were only a few hours from the spring race at North Wilkesboro a mile or so down the road, but nobody seemed in any hurry. I was in a long line of racing people, heroes and villains, stock-car racers and engine builders, crew chiefs and racing writers, NASCAR officials from the flag man to Bill France himself.
It was a cast of characters unlike anything you could possibly imagine. And standing at the end of the long table, smiling and greeting everybody who walked past, was the biggest character anybody around here has ever known.
He was bigger than life from the moment we first heard his name, and word of his passing today came as a shock to North Carolinians near and far. Especially in this part of the state, where Johnson drove his way out of Ingle Hollow and into the very fabric of Americana.
Most everyone has a story to tell about Junior, from the folks he grew up with who knew him as as a chicken farmer who ran moonshine, to those he raced against, who knew him as a lead-foot Chevy man who either won or blowed up every Sunday in the South.
He was one of us, whether you like it or not.
Junior was a simple man who made moonshine long after they sent him to prison for it. And he was a racer long after he stopped racing, even after he no longer owned cars. He was just sort of always around.
Racing purists bemoan the passing of the sport, looking back over the years to try to capture when it was in its prime, whether it was Fireball Roberts racing against Joe Weatherly or Richard Petty racing David Pearson or Dale Earnhardt racing Jeff Gordon.
Racing was Junior Johnson leaning on a stack of tires with a stopwatch in his hand.
Or standing at the back of his truck in the infield opening a jar of cherries.
We were in Rockingham back in the late '80s, and a group of writers had followed Junior out to his pickup. Along the way, he stopped to sign autographs and pose for pictures, and we just sort of stood around and watched and waited as we slowly made our way to his truck.
When we finally got there, he reached into the bed and dragged a cooler down to the tailgate. Inside was a big pickle jar filled with cherries floating in clear liquid.
Now, I can tell you I never wrote a story under the influence of alcohol before, but I would be lying. That day, I wrote two or three stories under the influence of one cherry. And to this day, I remember Junior looking at me and giving me words of advice I still pass on to folks not accustomed to North Carolina cherries from Ingle Hollow.
"Son," he said, "don't eat two."
I ate one. But I may or may not have written more than one story that day for a couple of writers who ate two.
The sport was different then. We were all kind of a family in a strange way. Not everybody got along. But for the most part, we all looked out for each other.
And there are so many stories.
There's a famous story about Junior coming to the aid of Mike Mulhern, the long-time Journal racing writer who'd been attacked by a bunch of race fans in North Wilkesboro one Sunday morning.
There are stories of the Wilkes County high sheriff who protected Junior from the feds because Junior had protected the sheriff from getting caught cheating on his wife. There's a sad story of a highway crash in Martinsville that left a woman dead.
There are other stories about a new Corvette that showed up in Junior's driveway one afternoon. Junior wasn't home, but Flossie was.
There are stories of plane crashes that Junior survived. Seriously. He survived several.
Junior Johnson wasn't really the last American hero, as writer Tom Wolfe wrote. And he wasn't a perfect man. Far from it.
But he was a perfect example of a man from Ronda, a speck of a place in a fold of land called Ingle Hollow, or maybe Engle Hollow, depending on which map you use.
Junior and Flossie divorced. He kept the race teams, and Flossie kept the chicken farm.
He remarried late in life and lived outside the public view, raising kids and grandkids in Winston-Salem, showing up at Bowman Gray Stadium in khakis and button-down shirts, just as he'd shown up in Daytona a few years ago selling legal moonshine.
He'd changed, and yet he never really changed.
They say he still wore overalls, even in the concrete ponds behind his fancy new houses.
He'd end up in novels and movies and even a Bruce Springsteen song.
But for those of us who were there before all that, we'll remember him on that stack of tires. Or at the tailgate of his truck in the Rockingham infield with his own illegal moonshine.
Or the end of that long table of grits and bacon and gravy and eggs.
From his own damn chickens.
PHOTOS: Junior Johnson through the years
JUNIOR JOHNSON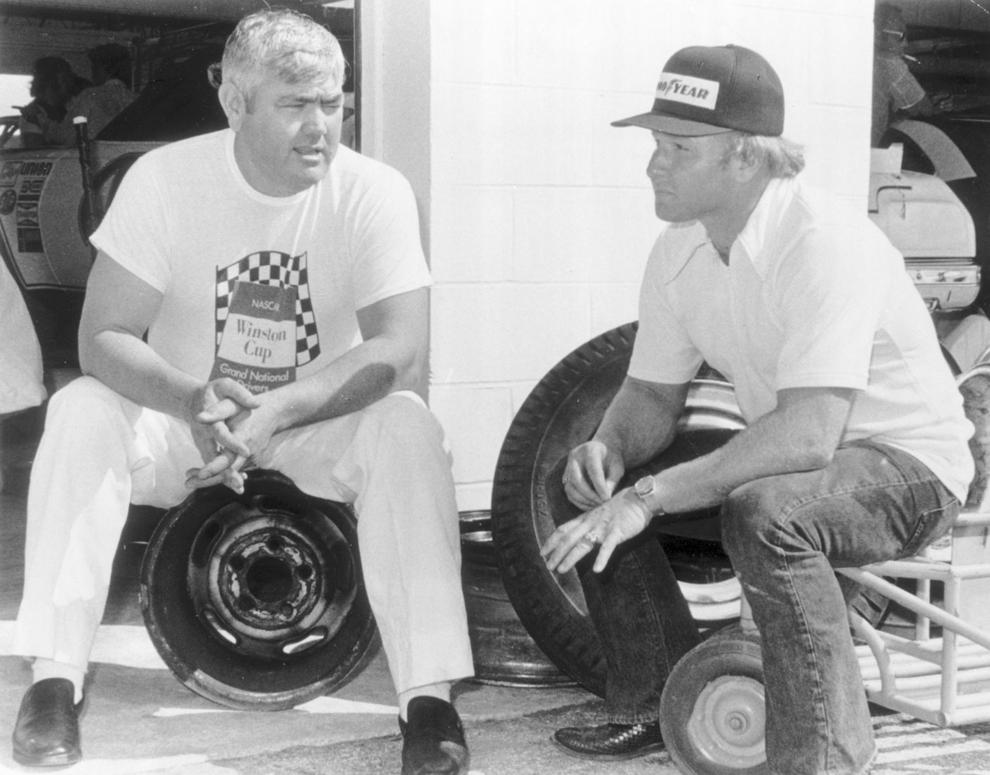 Junior Johnson 1972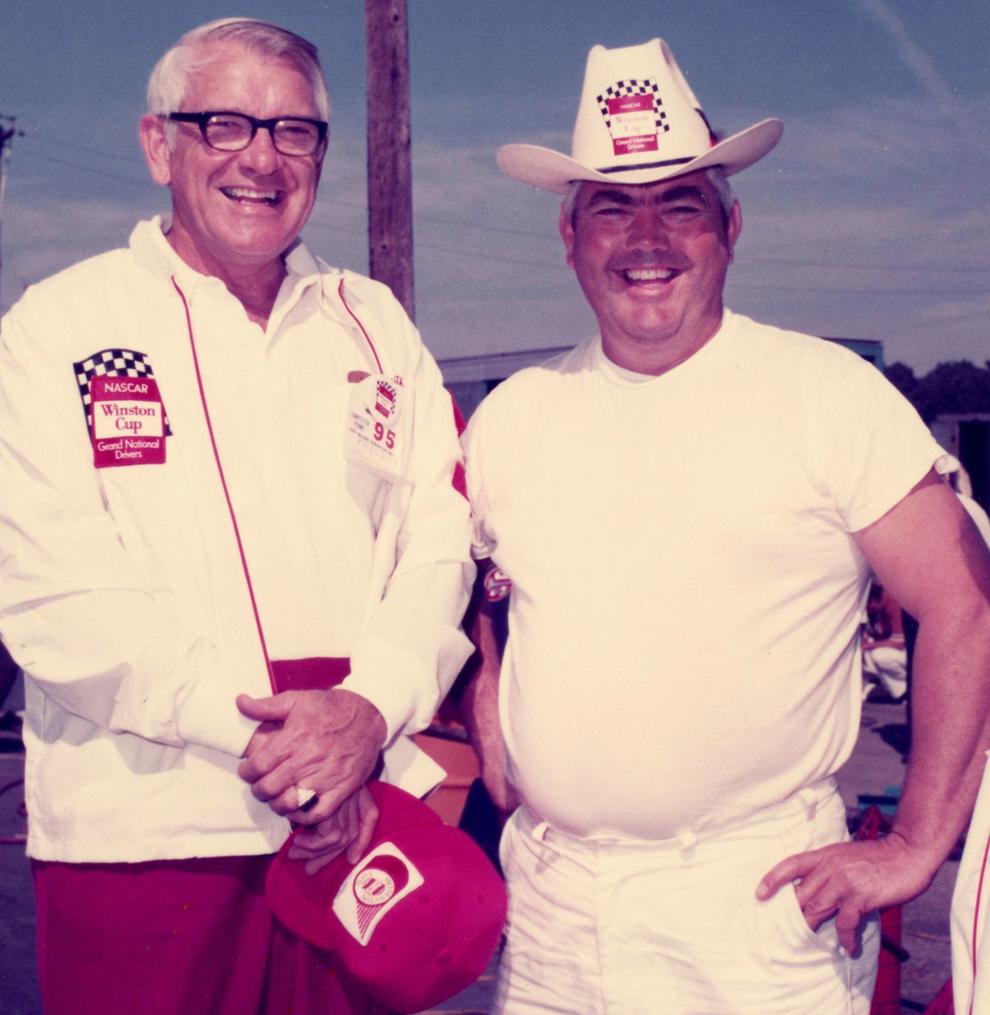 JUNIOR JOHNSON 1978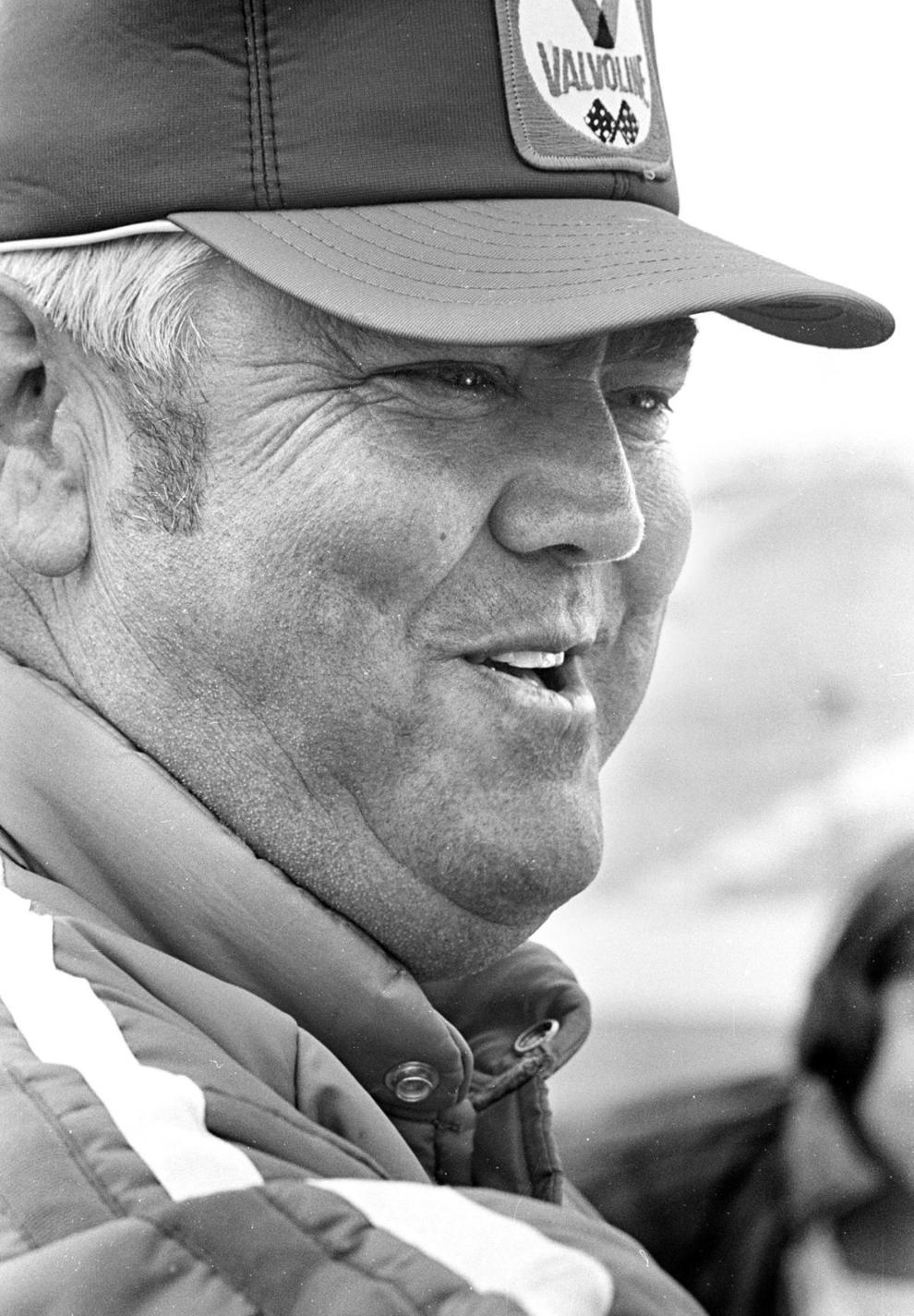 JUNIOR JOHNSON 1995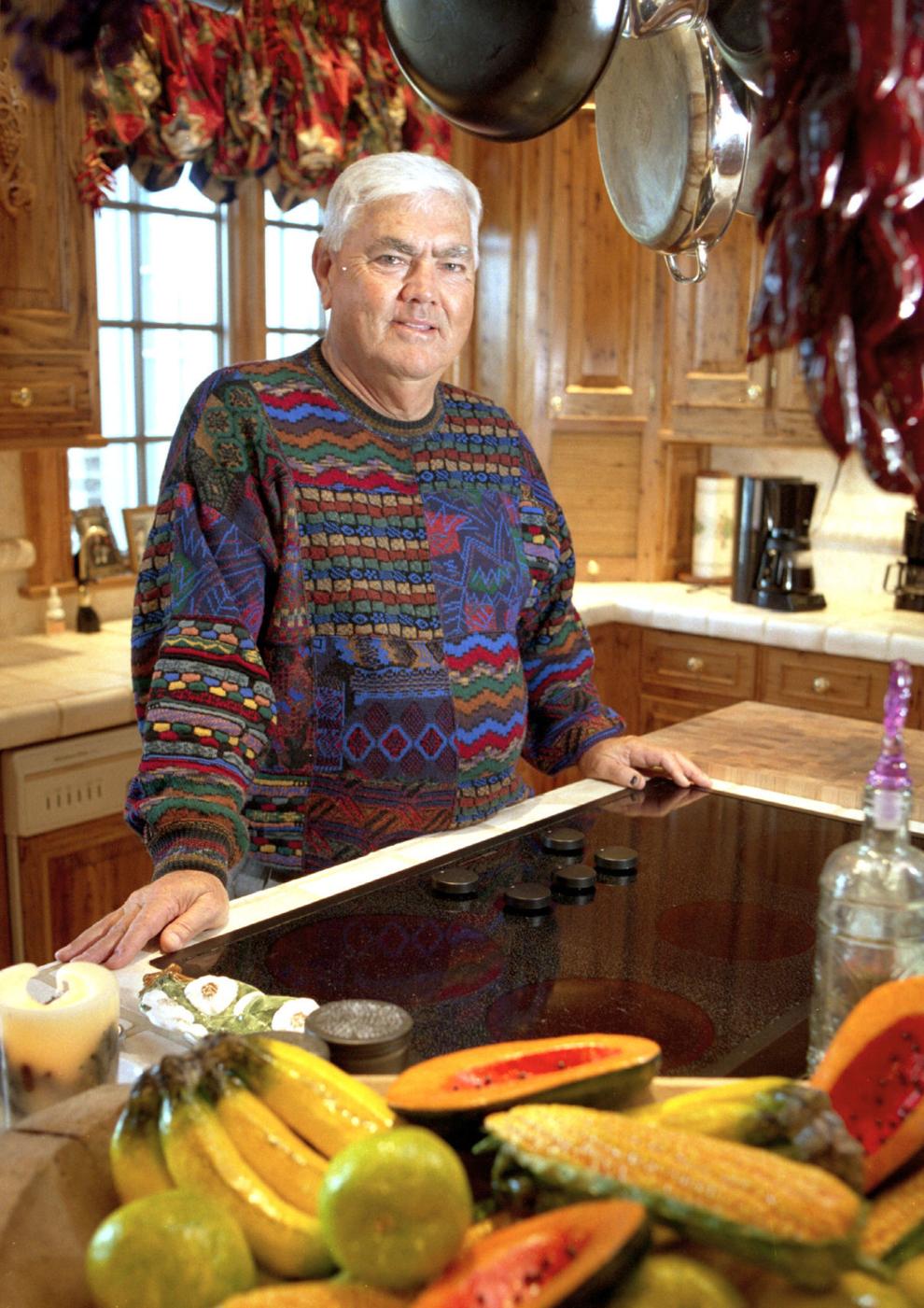 JUNIOR JOHNSON 1995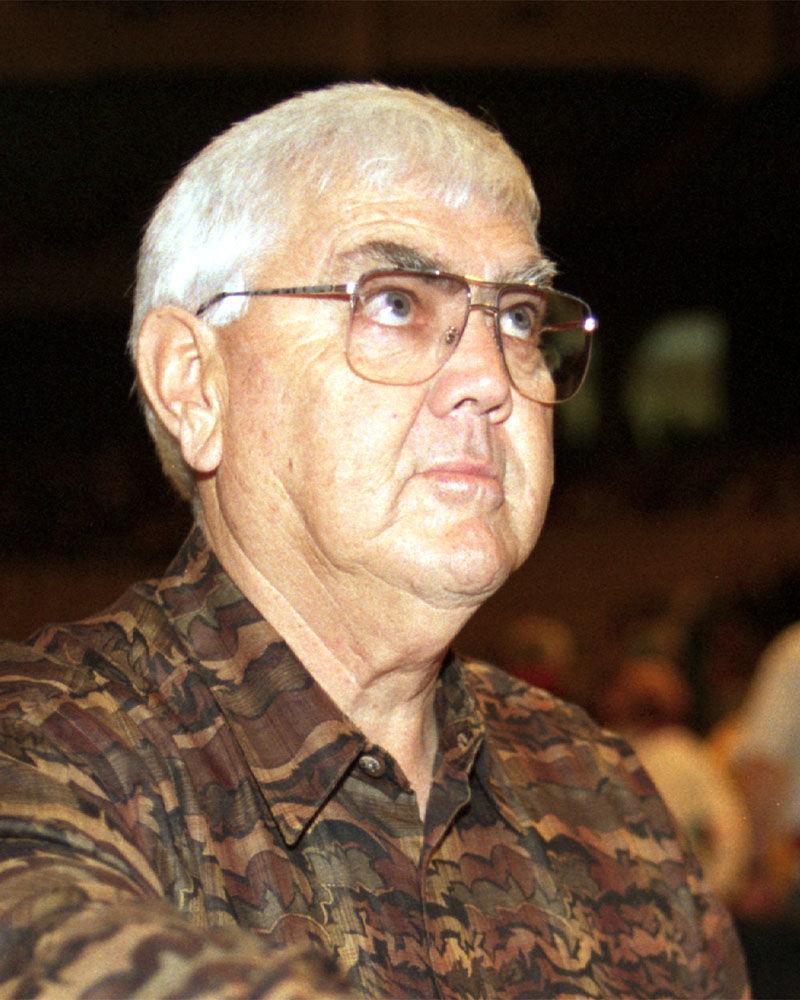 JUNIOR JOHNSON 2008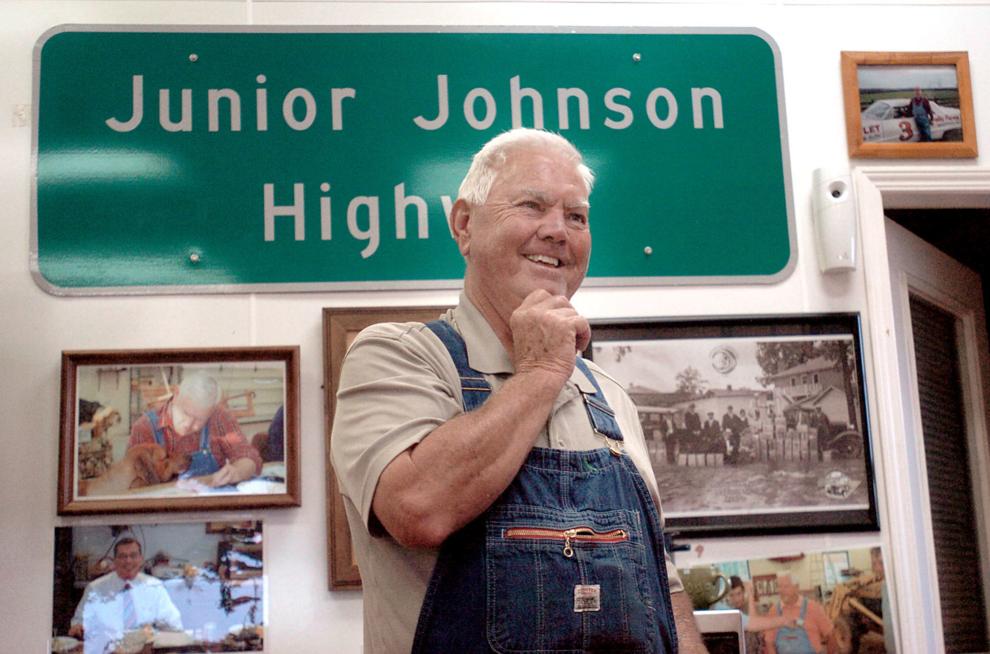 JUNIOR JOHNSON 2008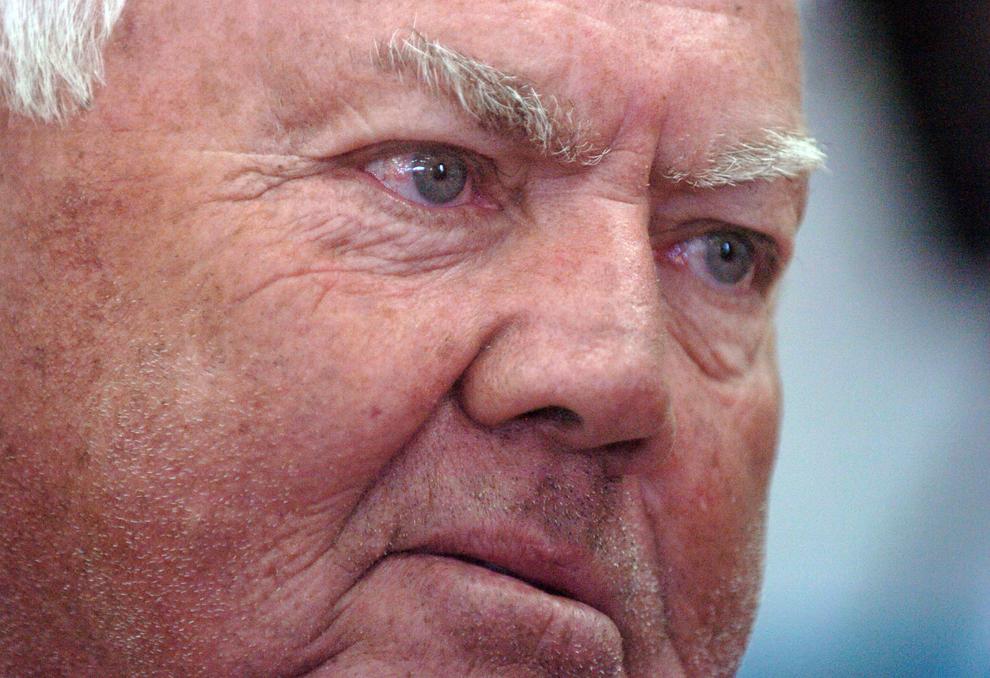 JUNIOR JOHNSON 2008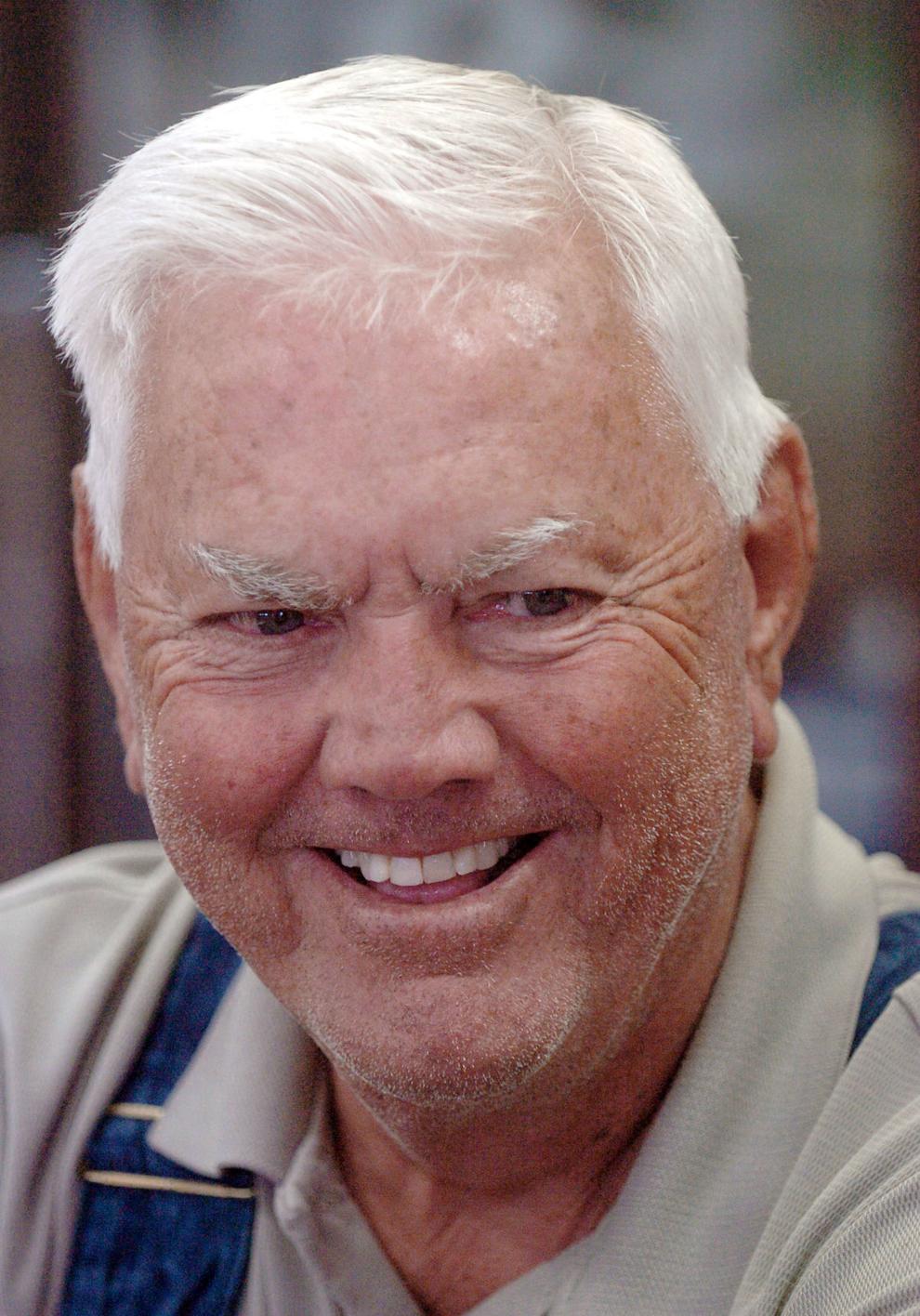 JUNIOR JOHNSON 2009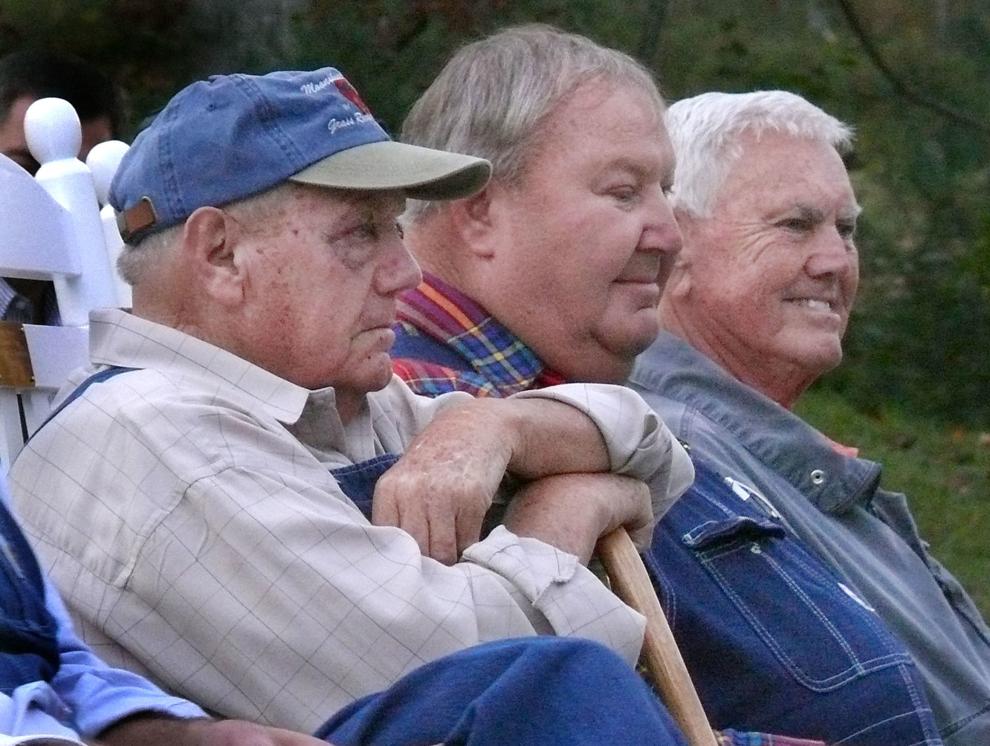 Junior Johnson 2009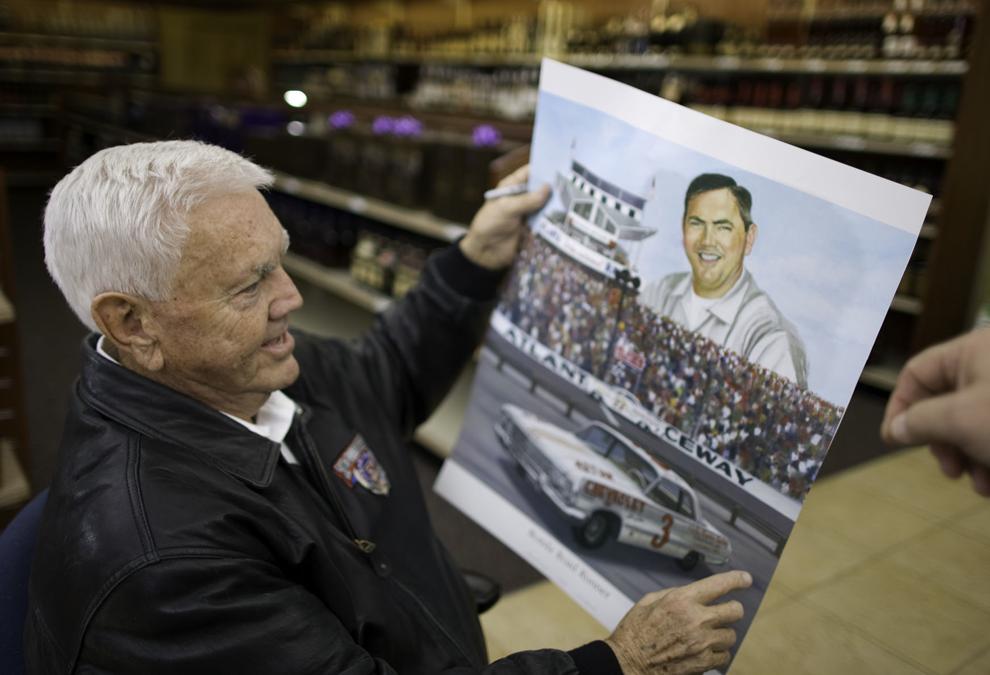 Junior Johnson 2010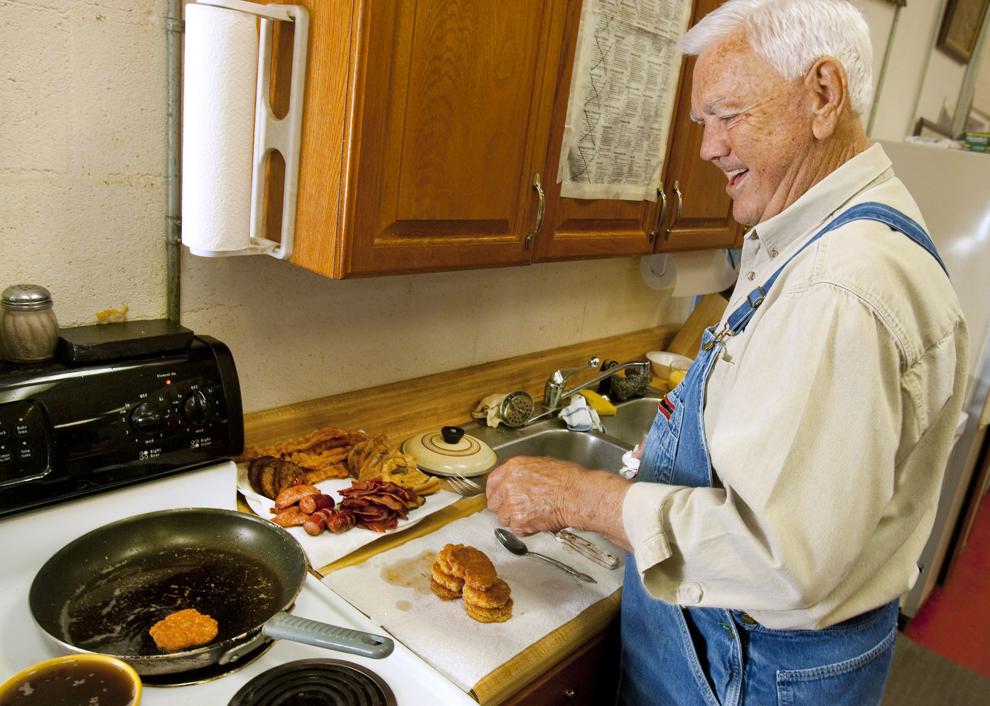 JUNIOR JOHNSON 2012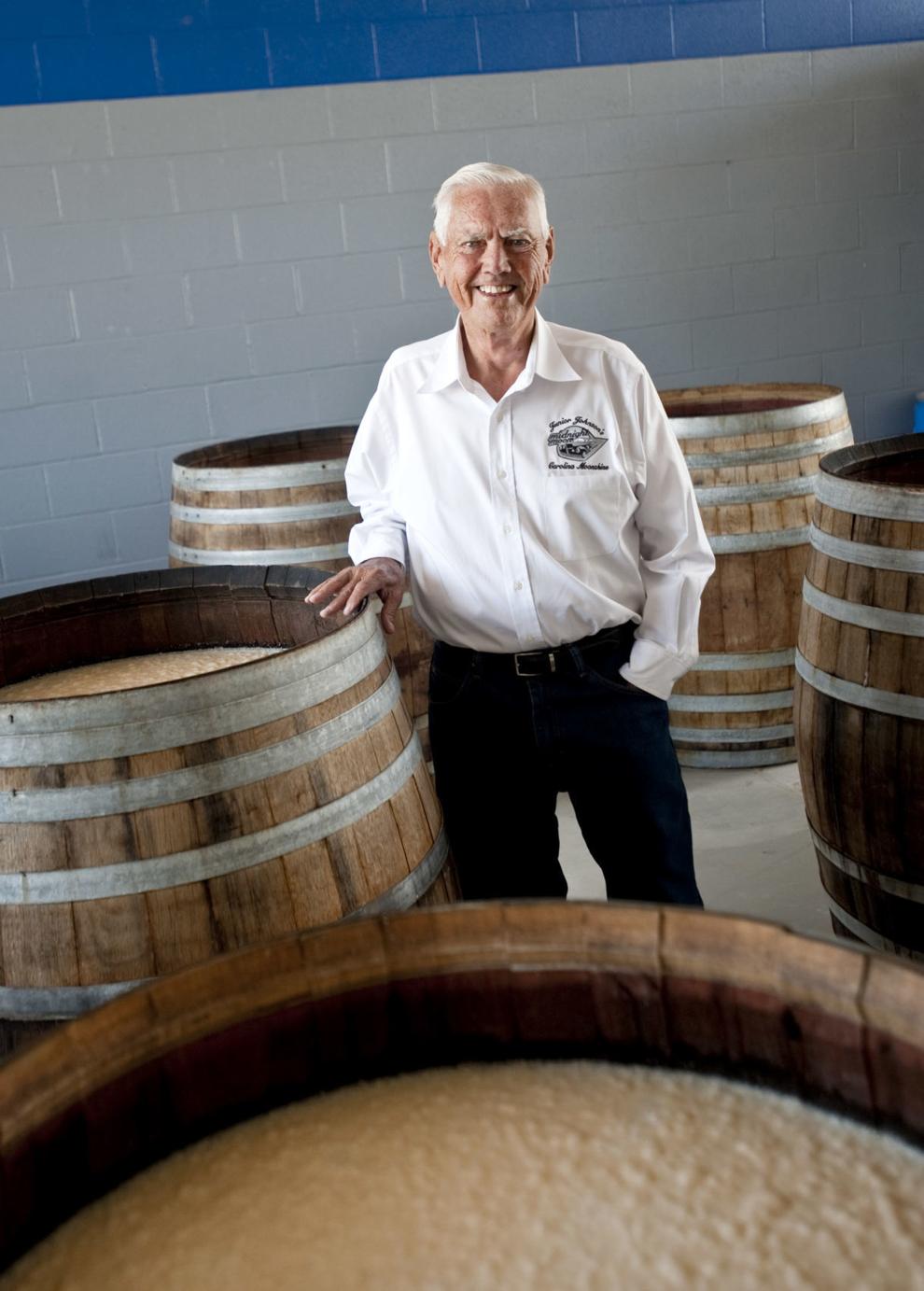 JUNIOR JOHNSON 2012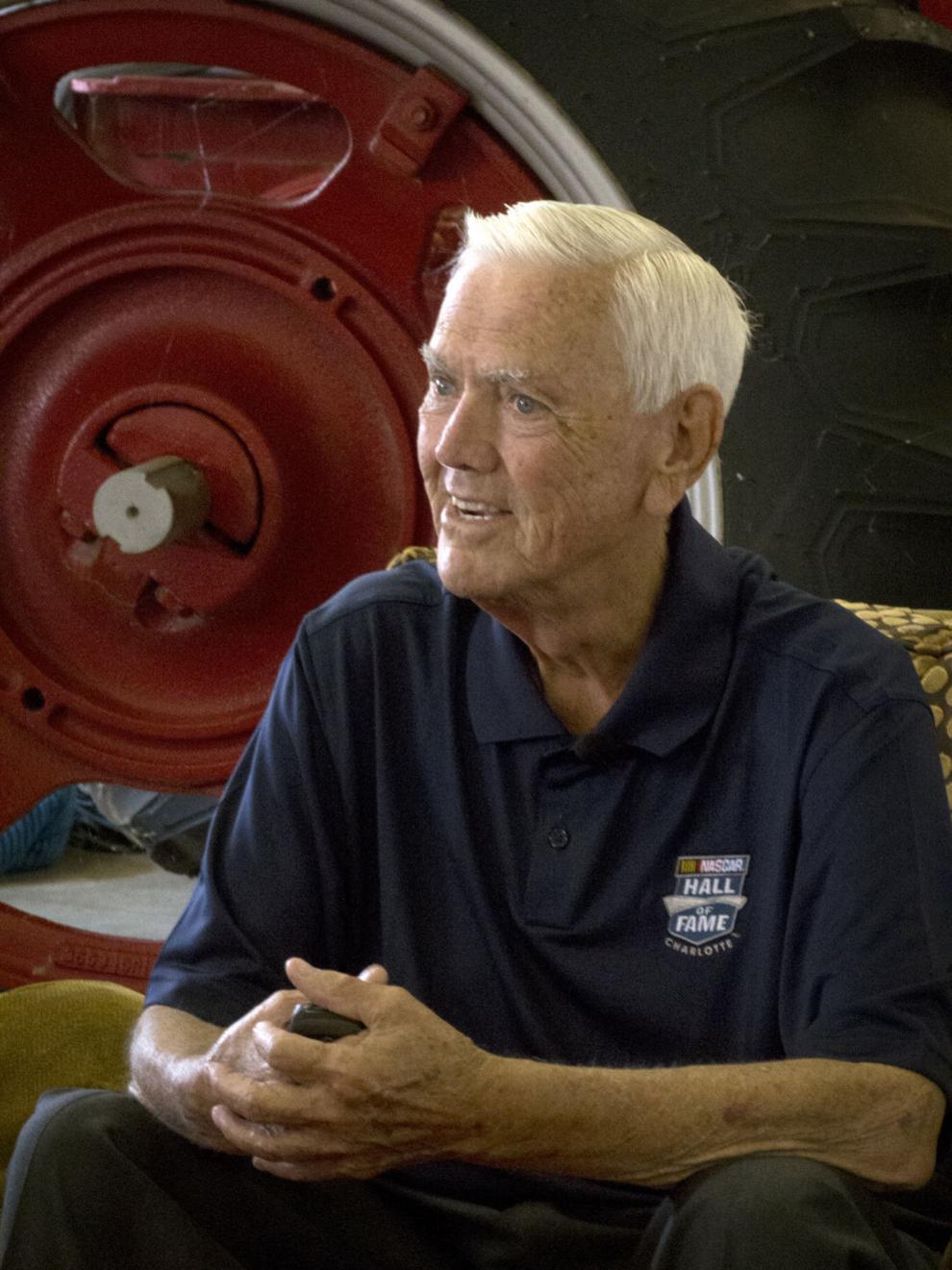 JUNIOR JOHNSON'S CAR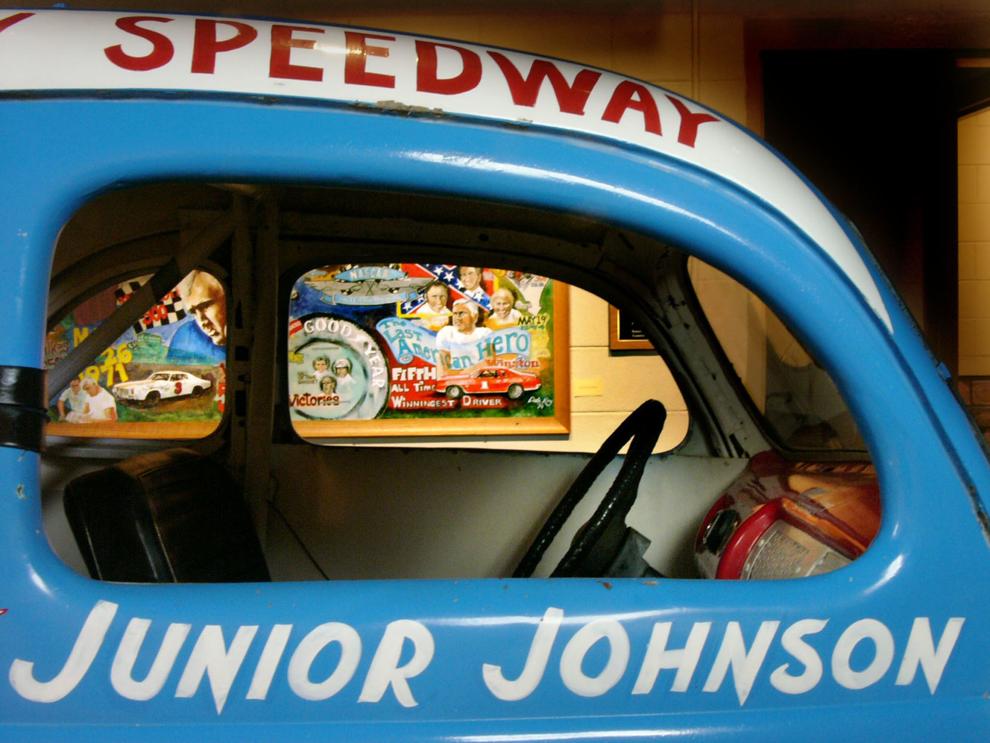 XX HIDE VERTICAL GALLERY ASSET TITLES –
Contact Ed Hardin at 336-373-7069, and follow @Ed_Hardin on Twitter.