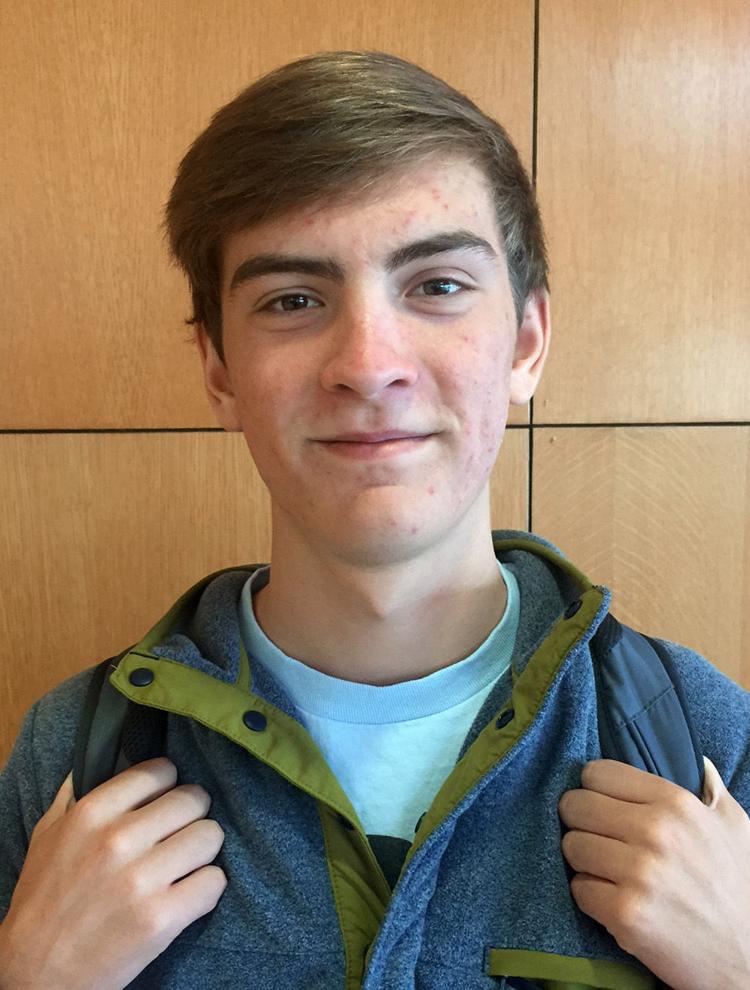 Noah LeFevre has faced two major disappointments in his four years at Reynolds:
He was cut from the soccer team after tryouts his freshman year.
That led to participation on the Demons cross country team. And now his senior year on the cross country team ended before the season began when he broke the fifth metatarsal in his foot.
He recalls the email that led him to cross country. "I got cut from soccer" he said. "I was super upset because I was on a pretty competitive team in the Twins League. The coach told me the game was too big for me. I was super shocked. It didn't feel very good so I emailed the cross country coach and went out for practice the next day."
LeFevre broke his foot while skateboarding. "Skateboarding is my passion," he stressed. "It's what I do with all my free time."
He was still looking forward to cross country. "It was pretty disappointing," LeFevre said. "I feel like I was in the best shape in training in going into the season that I have been in during my four years. I had hoped I could move up to varsity. Had I not been injured I could have been in the running for that. The team has been plagued with injuries."
LeFevre, who spent his first three years on the junior varsity team, admits he could have devoted more attention to cross country. "The first two years I didn't really give a whole lot of effort," he said. "I was more focused on my school work. I ran under 19 (minutes) in a 5k but it still wasn't enough. We had a pretty strong varsity."
That changed last year. "I was a more active participant in practice,"LeFevre said. "The JV would warm up on our own. I would help the coaches. I had shin splints most of the season but I wanted to excel. I wanted to do the best I could."
LeFevre spends his entire day taking advanced placement courses at the Career Center but he doesn't feel disconnected with his teammates. "I have a lot of classes with people on the team," he said. "A lot of the underclassmen don't go to the Career Center but it's been a good thing for me in terms of the classes offered."
Q: What is your favorite book?
Answer: "The Adventures of Huckleberry Finn"
Q: What are your future plans?
Answer: Study environmental analysis on sustainability
Q: What is your favorite vacation?
Be the first to know
Get local news delivered to your inbox!