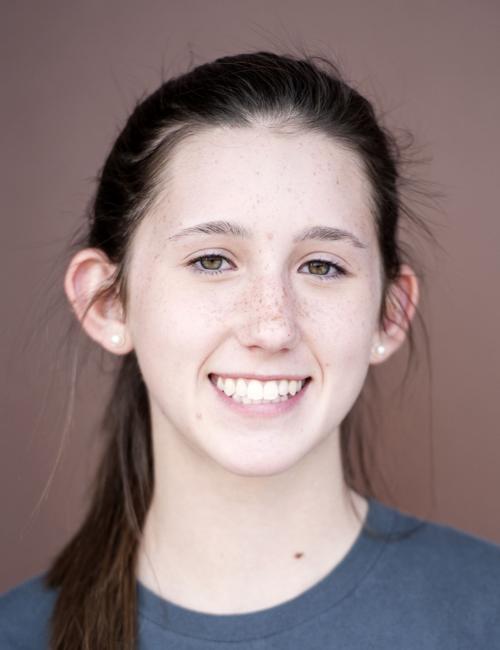 Linzey Gaither had no idea that participating in summer distance-running workouts would change her plans to play fall soccer for a club team in Kernersville. At the time, Gaither was a rising freshman who planned to use the workouts as an endurance base for her sport of choice.
As things turned out, Gaither never played soccer again. The more she ran, the more she liked it. By the end of the summer, she decided to attend Walkertown and give cross country a try. As the cross-country season progressed, she continued to lower her times. Gaither was elated with results, which prompted her to run indoor and outdoor track.
"Linzey's times dropped and that was big encouragement for her," Coach Matt Vera said. "As she continued to put in the work, she realized that she could be very good at it. With Linzey, there's a lot potential there. If she keeps going the way she's going, she'll put herself in position to sign with a Division I college by the time she graduates."
It didn't take long for Gaither to prove herself as one of Walkertown's budding runners. Aside from being a member of the 4x800 relay, she competes in the 800, 1,600 and 3,200-meter races.
"When I first started out last year, I could barely run a mile," Gaither said. "Now, it's no problem for me to run multiple miles every day. I'm so much better now than I was at this time last year."
Gaither, who ran on the 4x800 relay at the state indoor championships, was first introduced to running by her friend and now teammate Katelyn Still. On the last day of school last June, they joined the summer program. Since then, both have grown as runners.
"I was a good soccer player," Gaither said. "But based on how things have happened, I feel like running gives me the best chance to excel. Coach Vera is the best coach I could ever hope for."
Be the first to know
Get local news delivered to your inbox!