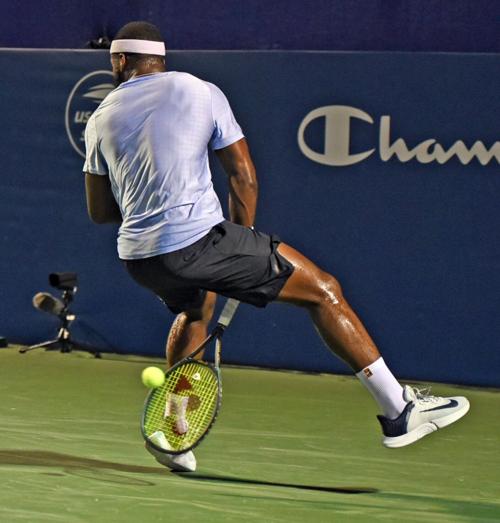 Another capacity crowd turned out at the Wake Forest Tennis Center on Tuesday night, and this time the fans got to see a real tennis match.
Francis Tiafoe broke the serve of Andy Murray twice in a dominating second set and hung on for a 7-6 (4), 6-3 victory on the stadium court in the second round of the Winston-Salem Open.
Tiafoe raced to a 5-1 lead in the second set, breaking serve at 3-1 and 5-1 before Murray broke back to extend the match. Tiafoe held serve to wrap up the match when Murray hit a backhand shot wide at match point.
Murray had been scheduled to play Nick Kyrgios in a much-anticipated Sunday night match to kick things off. However, minutes before the match was scheduled to start, Kyrgios withdrew because of a knee injury. He was replaced by lucky loser Noah Rubin, a former Wake Forest standout. Murray defeated Rubin 6-2, 6-0 in what was little more than a 58-minute glorified exhibition. Rubin had lost in three sets less than an hour earlier to Lucas Pouille of France and suffered from cramps during much of the second set against Murray.
The crowd seemed evenly divided between the 34-year-old Murray, a native of Scotland, and Tiafoe, a 23-year-old American.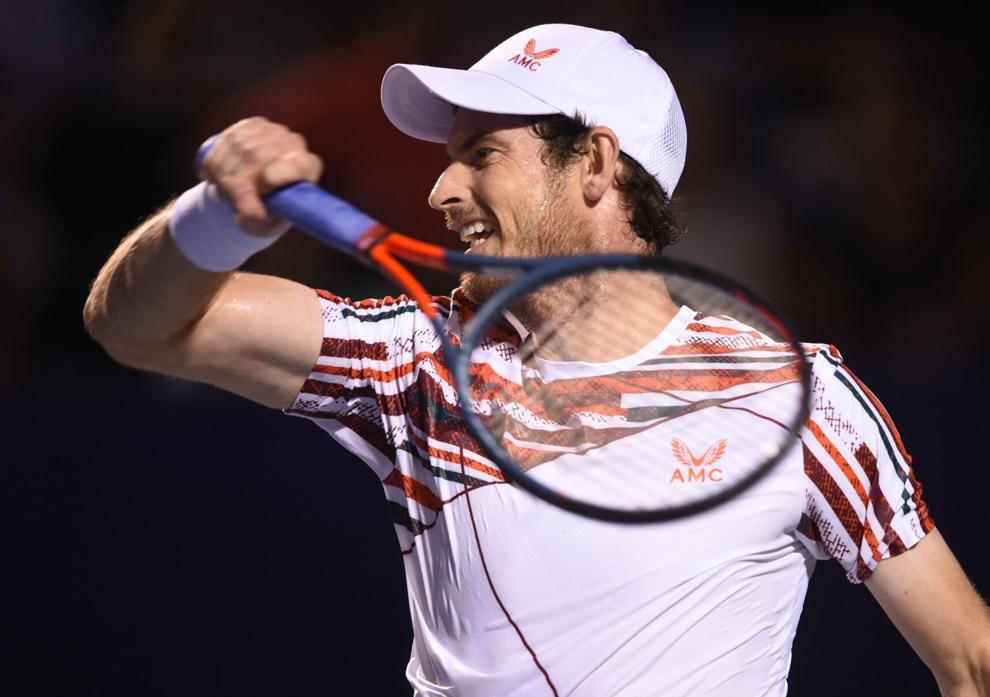 The match was scheduled to start at 7 p.m. but didn't get underway until 8:17 because the two afternoon stadium-court matches were both long three-setters.
The draw of Murray, a three-time grand slam champion, was clearly the reason for such big crowds both Sunday and Tuesday nights.
"I was very excited when I heard that Andy Murray would be playing," said Lolly Glenn, who lives in Winston-Salem. "This is the only night I have tickets for so I feel very lucky to be able to get to see him play."
The tournament also suffered another major setback Tuesday when No. 2 seed David Goffin withdrew because of an injury to his left knee. Goffin is ranked No. 30 in the world and has won five ATP tournament titles. His highest career ranking was No. 7 in 2017.
Goffin, who was scheduled to play Thiago Monteiro of Brazil Tuesday night, was replaced by lucky loser Eduardo Nava, a redshirt senior at Wake Forest. The Monteiro-Nava match was played after the Murray-Tiafoe battle.
Later Tuesday No. 8 seed John Millman of Australia also withdrew. Nikoloz Basilashvili of Georgia, who was the No. 7 seed, withdrew on Monday. That leaves the tournament without three of the top eight original seeds.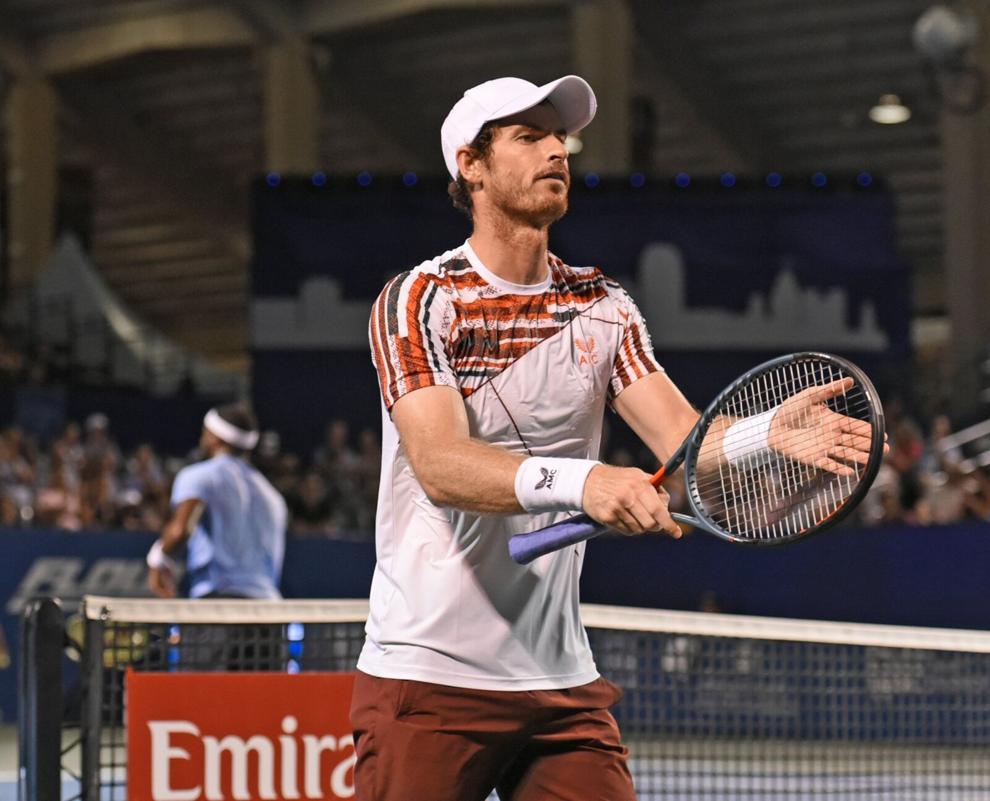 Tournament director Jeff Ryan was disappointed with the departure of Goffin but understands the situation.
"We wish David a speedy recovery and hope he has a successful campaign in New York," he said. "This has been a rough year for him, I know, with injuries. Hopefully we will get to see David back in Winston-Salem as he is always a great addition to our event."
Glenn, too, expressed her disappointment that Goffin would not be playing.
"I do think that's sad but I understand with the U.S. Open just around the corner, maybe that plays a part in his thinking," she said. "They want to be rested up for that but it is disappointing."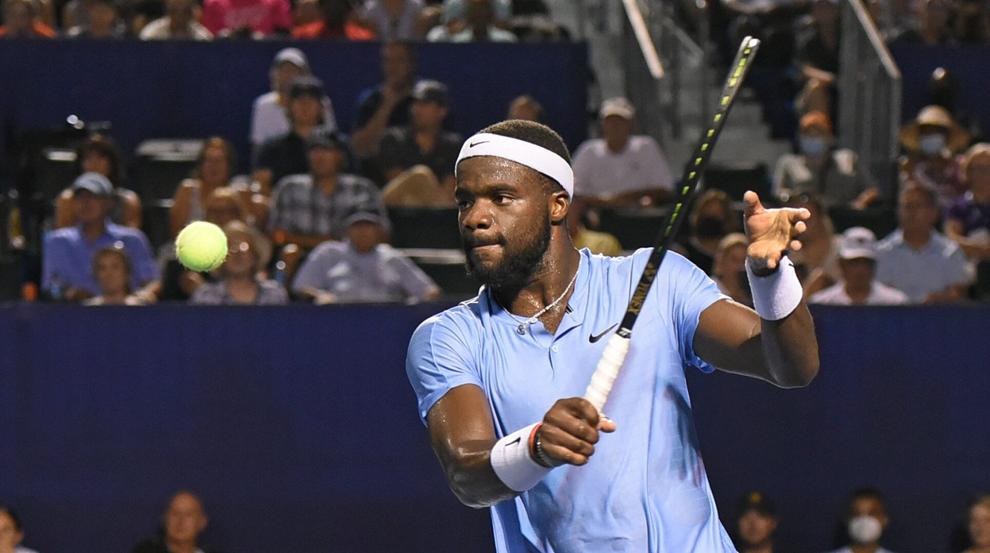 Top-seeded Pablo Carreno Busta of Spain won his opening match on stadium court, struggling past Kwon Soon-woo of South Korea 6-3, 3-6, 6-4.
Lucky loser Pierre-Hugues Hebert of France had one of the more impressive wins of the day, knocking off Federico Coria of Argentina 6-4, 6-2.
Hebert advanced all the way to the final of the 2015 Winston-Salem Open before losing to Kevin Anderson 6-4, 7-5.
That was the year Hebert started out in qualifying. He played nine matches in eight days — three in qualifying — before advancing to the only final of his career.
No. 3 seed Daniel Evans and No. 4 seed Marton Fucsovics also won their matches. Evans overcame Pouille 3-6, 6-4, 6-1 and Fucsovics defeated Yosuke Watanuki 7-5, 6-1.
Tiafoe is scheduled to play the 7 p.m. match Wednesday against the Monteiro-Nava winner.