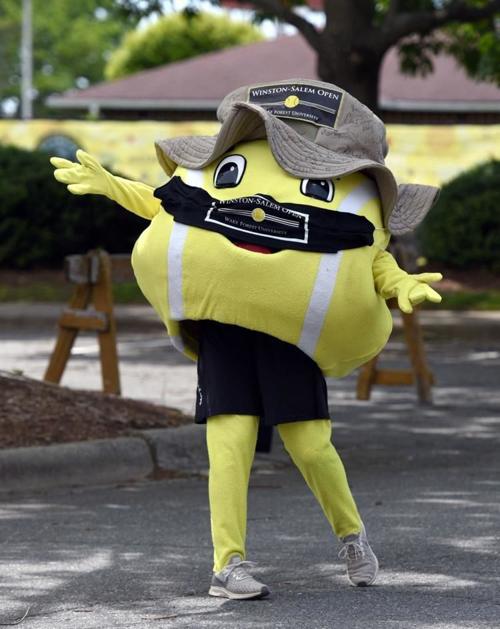 A proposal that would move a regular-season tennis tournament to New York to piggyback the U.S. Open is being considered, the New York Times reported.
If this happens in August, it could mean an impact on the Winston-Salem Open, although tournament director Jeff Ryan remains optimistic the event will take place. This is the 10th year of the popular Triad tournament that would be pushed out if the two-tournament format happens in New York City at the Billie Jean King National Tennis Center.
According to the report, the Western & Southern Open, a men's and women's event near Cincinnati, would move to New York Aug. 17-23 with the U.S. Open scheduled for Aug. 31 through Sept. 13. 
The current ATP Tour schedule has Cincinnati Aug. 16-23, followed by the men's Winston-Salem Open Aug. 23-29 with the U.S. Open to follow. 
Ryan, the executive director of the Winston-Salem Open, wrote in an email that several options are being considered during the COVID-19 pandemic.
"I applaud the USTA for all the work they are doing to run the 2020 U.S. Open, and I have a tremendous amount of faith they will make the right decision for tennis," Ryan wrote. "They of course have been doing an enormous amount of modeling and while this may be one, this is my point, it is one of many options being tossed around as we fast approach mid-June."
Ryan remains hopeful the Winston-Salem Open will be played.
"The Winston-Salem Open remains optimistic for 2020, but must be truthful in acknowledging at some point the forthcoming decisions will be impacted by the health authorities, local and state governments, first, with the health and safety for all being the priority," Ryan wrote. "Like the USTA, we will continue to collaborate with ATP by offering various models for success with the ultimate aspiration to be hosting professional tennis in Winston Salem."
This newest proposal, according to the Times, is designed to keep players and officials in one place for an extended time in a controlled environment. Neither tournament would have spectators, the Times reported.
Government and public health officials would have to support the plan. The pandemic has claimed 21,647 lives in New York City, according to the city's health department.
The tours would have to approve the move of the tournaments from Cincinnati to New York, the Times reported. The proposal was given to USTA officials this week, but it's not known when, or if, the proposal would be approved.
(336) 727-4081
@johndellWSJ
Be the first to know
Get local news delivered to your inbox!