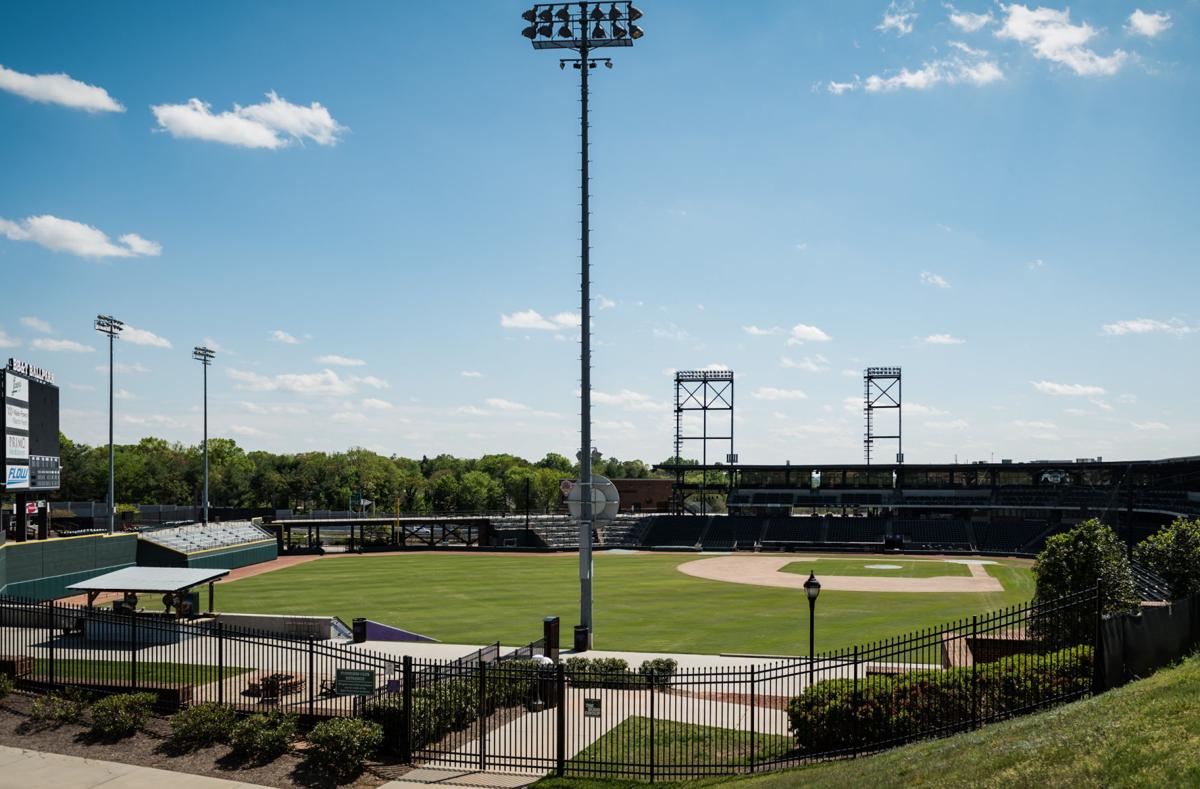 WINSTON-SALEM – Ryan Newman's return to Winston-Salem was delayed for a season because of the pandemic but is expected to happen in 2021.
The Dash and their parent club, the Chicago White Sox, announced that Winston-Salem's 2013 manager would lead the coaching staff for the 2021 season.
A starting date for the Dash and for the minor-league baseball season has not been set. Nor has Major League Baseball announced final details of how teams will be organized by league. Winston-Salem will be a High A team and is expected to be joined in a league that includes Greensboro (Pittsburgh), Hickory (Texas) and Asheville (Houston).
Major-league teams are expected to report to spring training Feb. 17, with play scheduled to begin April 1. 
"We are thrilled to have Ryan Newman back in Winston-Salem," Dash president C.J. Johnson said in a news release. "His leadership and wealth of experience, along with the strong staff around him, will help continue the track record of on-field and player development success that our fans have come to expect."
Newman, 41, managed Low A Kannapolis in 2019, and he was an assistant coach at Triple A Charlotte in 2014 and 2015. Newman played at Scottsdale Community College (Ariz.) before signing as an undrafted free agent with the Pittsburgh Pirates in 2002. The California native finished his three-year minor-league playing career in the Carolina League with the Lynchburg Hillcats in 2004.
Danny Farquhar, who like Newman was expected to be part of Winston-Salem's staff in 2020 before the season was canceled, will be the pitching coach. They'll be joined by hitting coach Mike Daniel, a former North Carolina player and a South Mecklenburg High School graduate; trainer Carson Wooten; and performance coach Tim Rodmaker.
Farquhar, who will be a rookie pitching coach, threw in relief in 253 major-league games in seven seasons, from 2011 to 2018, for the Blue Jays, Mariners, Rays and White Sox.
Farquhar, pitching for the White Sox in April 2018, suffered a brain hemorrhage caused by a ruptured aneurysm during a game against the Astros in Chicago and collapsed in the dugout. Farquhar required six weeks of recovery but returned to the field to throw the ceremonial first pitch before a game in June 2018.
After suffering a brain hemorrhage just six weeks ago, Danny Farquhar returned to the mound tonight and threw out the ceremonial first pitch. pic.twitter.com/LYTEmwlnmz

— MLB (@MLB) June 2, 2018
He attempted a comeback in the Yankees organization in 2019 but retired and returned to the White Sox as a minor-league pitching instructor for Double A Birmingham that August.
Farquhar was also one of the first players to suspect cheating by the Astros during games late in the 2017 season, when Houston won the World Series.
Farquhar told The Athletic last January that "there was a banging from the dugout, almost like a bat hitting the bat rack every time a changeup signal got put down," he said, according to the Chicago Tribune. "After the third one, I stepped off. I was throwing some really good changeups and they were getting fouled off. After the third bang, I stepped off."
Farquhar said "the banging stopped" after the Sox switched to more complex signals, the Tribune reported.
"There was a sense of 'panic' in the Astros dugout after Farquhar appeared to notice the trash can bangs," Major League Baseball's investigative report found. "Before the game ended, a group of Astros players removed the monitor from the wall in the tunnel and hid it in an office."