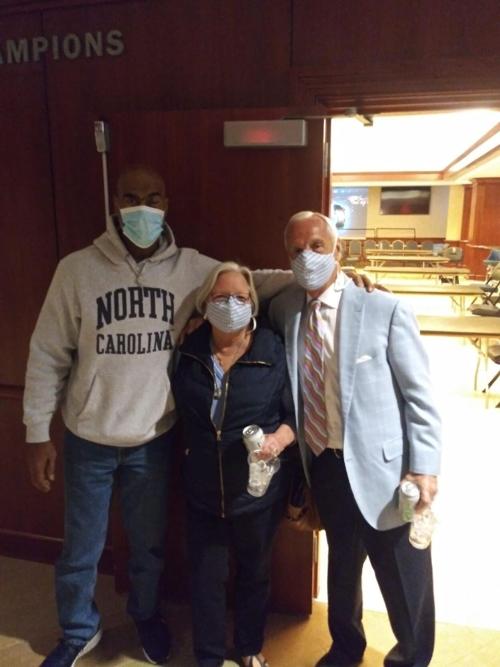 Porky Spencer joked on Friday that his homeroom teacher at Charles D. Owen High School in Black Mountain, some guy by the name of Roy Williams, did pretty well for himself.
"I will say that Roy is doing a lot better today than he did on Thursday," Spencer said by phone from Chapel Hill, where he was visiting with Williams the day after Williams'' retirement announcement. "It was pretty emotional on Thursday, but that's how Roy is."
Williams, 70, retired at North Carolina on Thursday after a 48-year hall of fame college coaching career. But it was Spencer who was there at the beginning — the very beginning.
On Friday Spencer, who traveled from the Asheville area to Chapel Hill just in time for the news conference on Thursday afternoon, stayed in Chapel Hill to spend more time with his friend and mentor.
"He's doing better, because that wasn't easy for him yesterday; we all know he loved what he did for a living," said Spencer, nicknamed Porky because he weighed 10 pounds at birth. (His given name is Napoleon.)
When Spencer was 17 years old, Williams was just 23, coaching and teaching at Owen High School. They stayed in touch through the years, and at one point Spencer worked at Williams' summer basketball camps at Kansas.
It was on Thursday morning, however, when Spencer found out that Williams would be retiring.
And in typical Williams fashion, he was thinking of his good friend instead of himself.
"Roy's secretary (Nadia Bond) called and said Roy really wanted me to be at the announcement so I got in the car and just made it," Spencer said. "There was a seat for me, and Roy's secretary wanted to make sure that I was doing OK about all of this. That didn't surprise me that Roy was thinking of others, even during such a monumental announcement."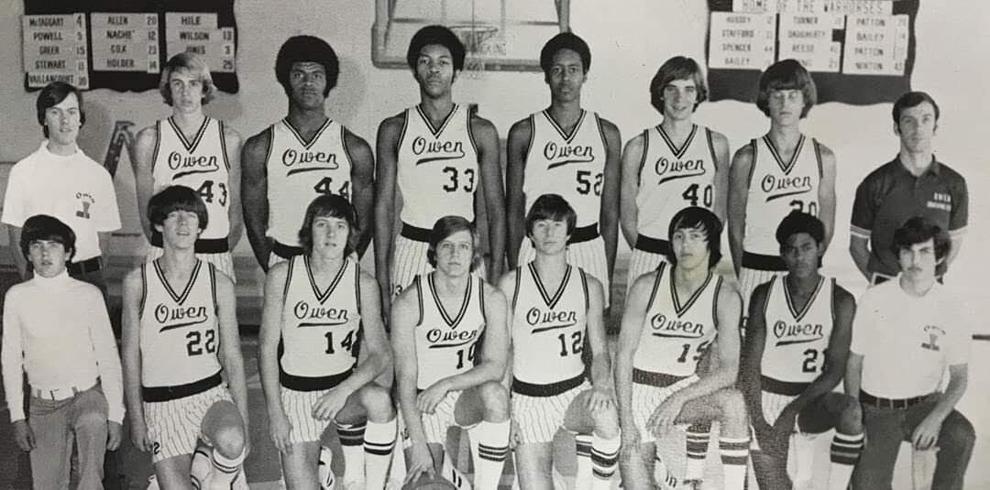 Williams never lost touch with several of his players when he coached them in the early 1970s before he moved on to be a graduate assistant for Dean Smith in 1978 at North Carolina on his way up the coaching ladder.
Kenny Ford, who played for Williams on the golf team at Owen, would become the head football coach at Owen for 29 years. He said he modeled a lot of his principles on what he learned from Williams.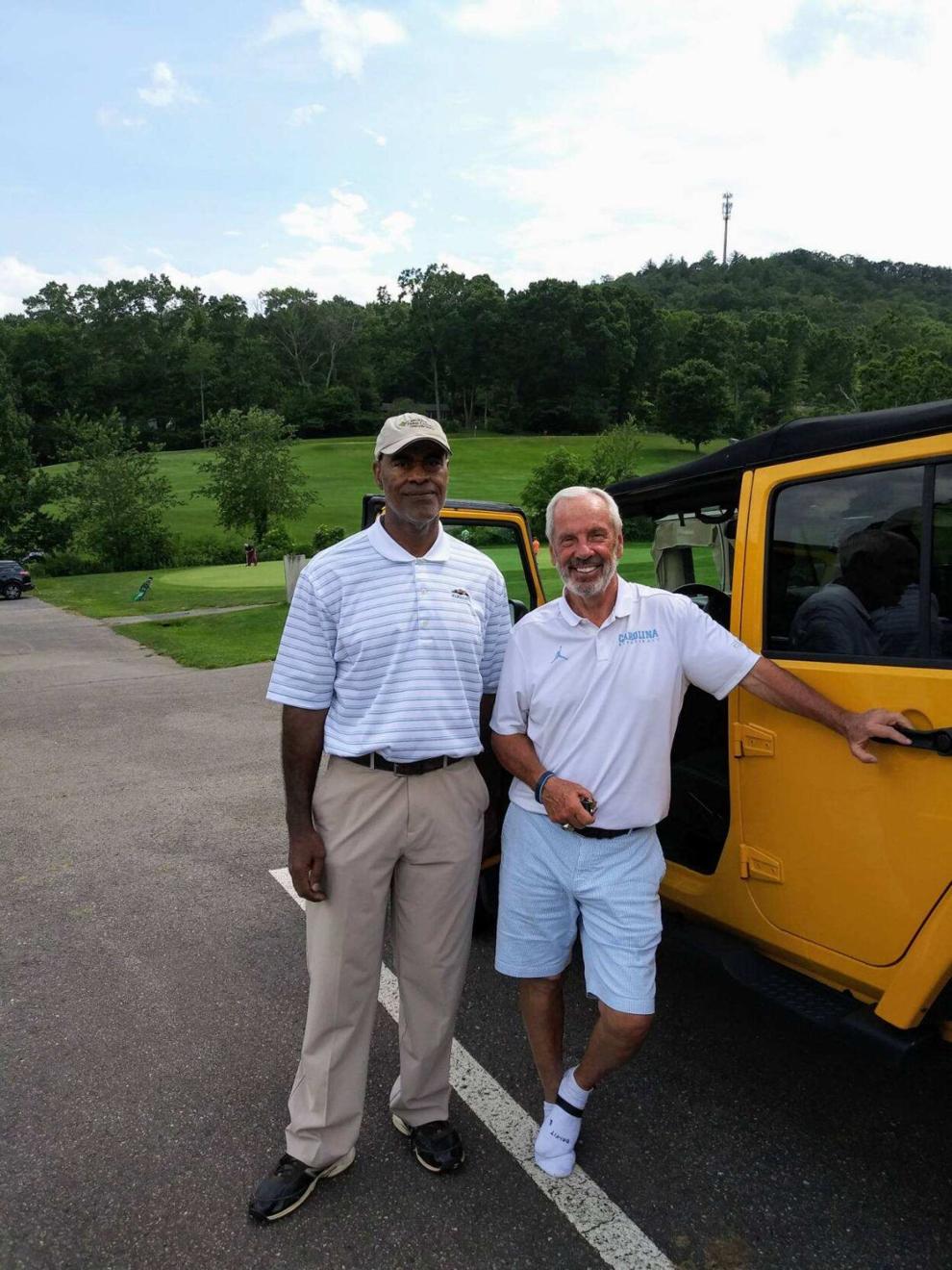 "I would come by basketball practice to wait for Porky, and Roy would put me to work under the basket," Ford said. "He gave me one of those football blocking pads and my orders were to knock the big guys over if they grabbed a rebound and dribbled.
"So I did it the first time, but I didn't knock the big guy hard enough so Roy chewed me out. I'm like 'I'm not even on this team,' but the next time one of those guys dribbled I hit him harder."
Ford said that Williams, as a golf coach, was more easygoing and loved talking about anything during rounds and in between shots.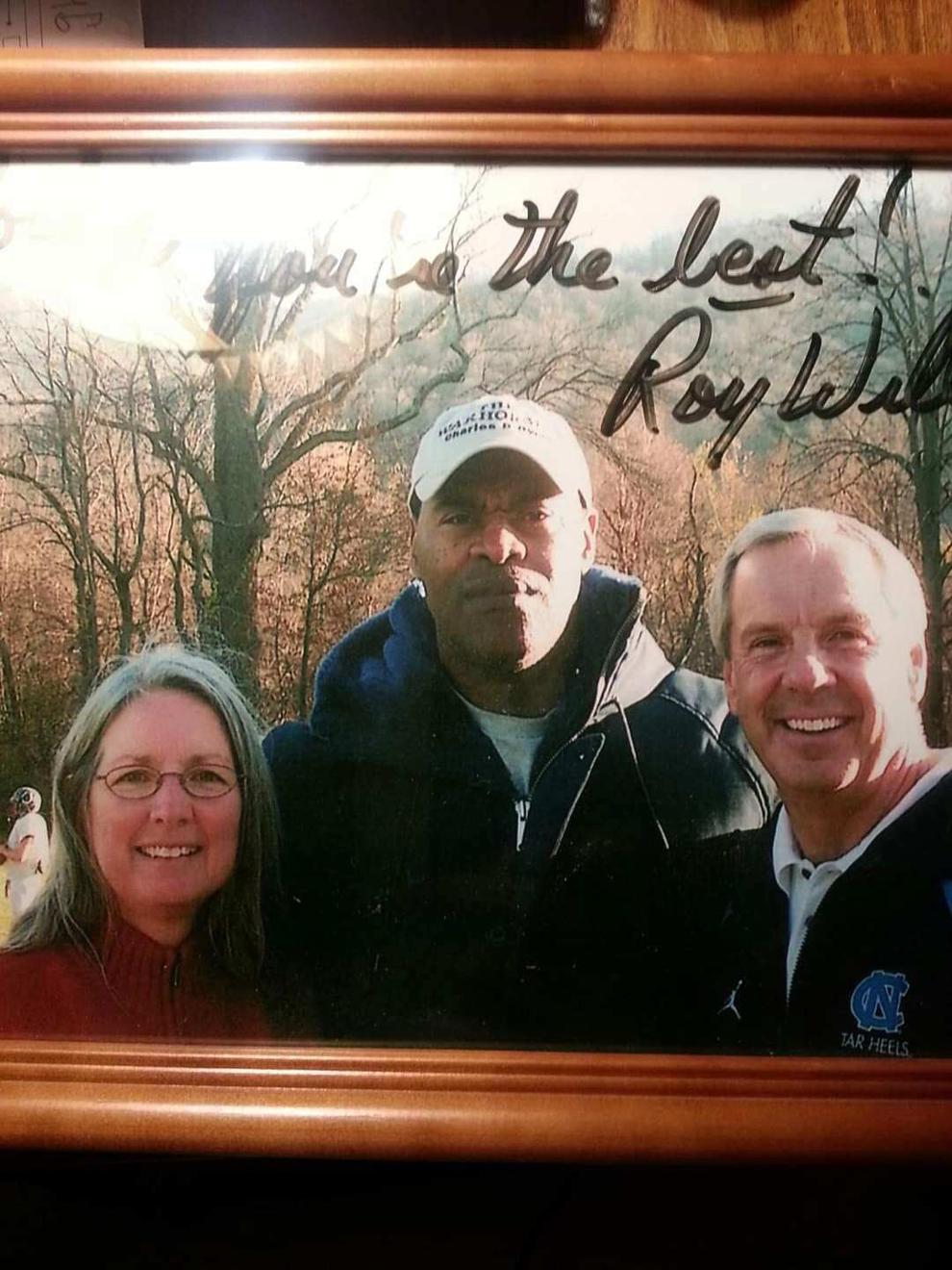 "Roy had a way of talking you down from a ledge if you weren't playing well," Ford said. "One time over at Maggie Valley we were playing in a match, and he comes over on the fourth hole and I'm already 6 over. Well, he tells me if I break 80 he'll buy me a steak."
Ford said that little bit of confidence boost from Williams was helpful because Ford wound up shooting 78 that day.
"I parred in and Roy bought me that big steak just as he promised," said Ford, who was the head football coach at Owen for 29 years, with 230 wins and 14 conference championships.
Ford, who retired from coaching and teaching in 2015, remembers those times when Williams would just show up at school in Black Mountain.
"I'd be sitting there in the office and he'd come in and say, 'C'mon, let's go to lunch,'" Ford said. "It would be August and we'd have practice later that afternoon, but he wanted to chew the fat and talk to us coaches. Those were some wonderful times that I cherish."
Spencer played football and basketball at Mars Hill after graduating high school, and is now a stone mason. He said those early days of getting to know Williams were incredible.
"He had a 1973 Carolina Blue Mustang back then and I had an old pickup truck but the inside was also Carolina Blue," Spencer said.
As Spencer stayed friends with Williams and his wife, Wanda, all these years he couldn't help but think back to his time being coached by Williams.
"We could see that his work ethic was so intense that we sort of knew he was going places," Spencer said. "He just had that determination and that drive. It all added up to 900-something wins and three national championships. But I think the biggest thing about him is he never changed, and knew where he came from."
A look at Roy Williams' legacy -- and what's next for UNC