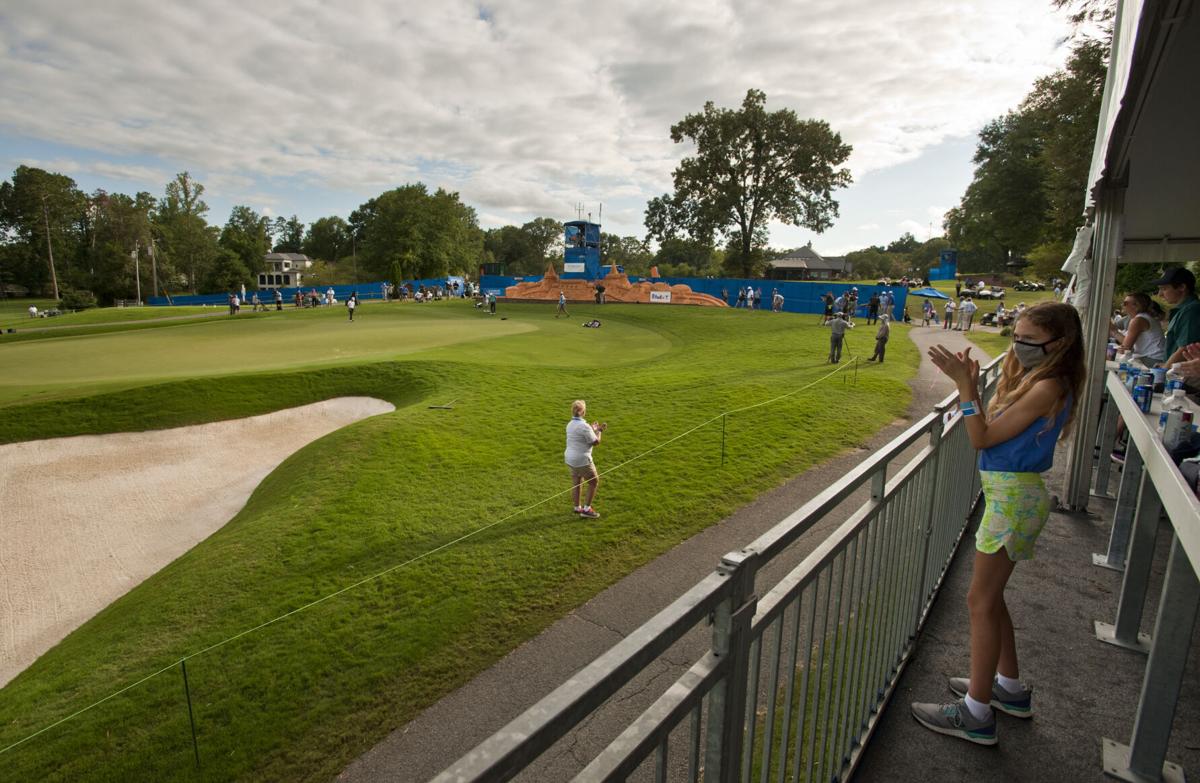 GREENSBORO — Raise your hand if you picked Jim Herman to win in your Wyndham Championship pool this week.
Now put your hand down. Because, no, you did not.
"I mean," the 42-year-old Herman said, "I was definitely off the radar, I'm sure, going into this week."
Greensboro's 81st PGA Tour event was the strangest our city has ever seen, played without galleries as ticket-buying spectators were not allowed at Sedgefield because of the global coronavirus pandemic.
And the odd week ended with an unlikely champion. Herman, who had finished no better than 27th at any tournament this year, barely made the cut Friday, then went out and shot weekend rounds of 61 and 63 to win by one shot.
It was a tournament and an atmosphere that had to be seen to be believed, and precious few people were allowed on the country club's grounds.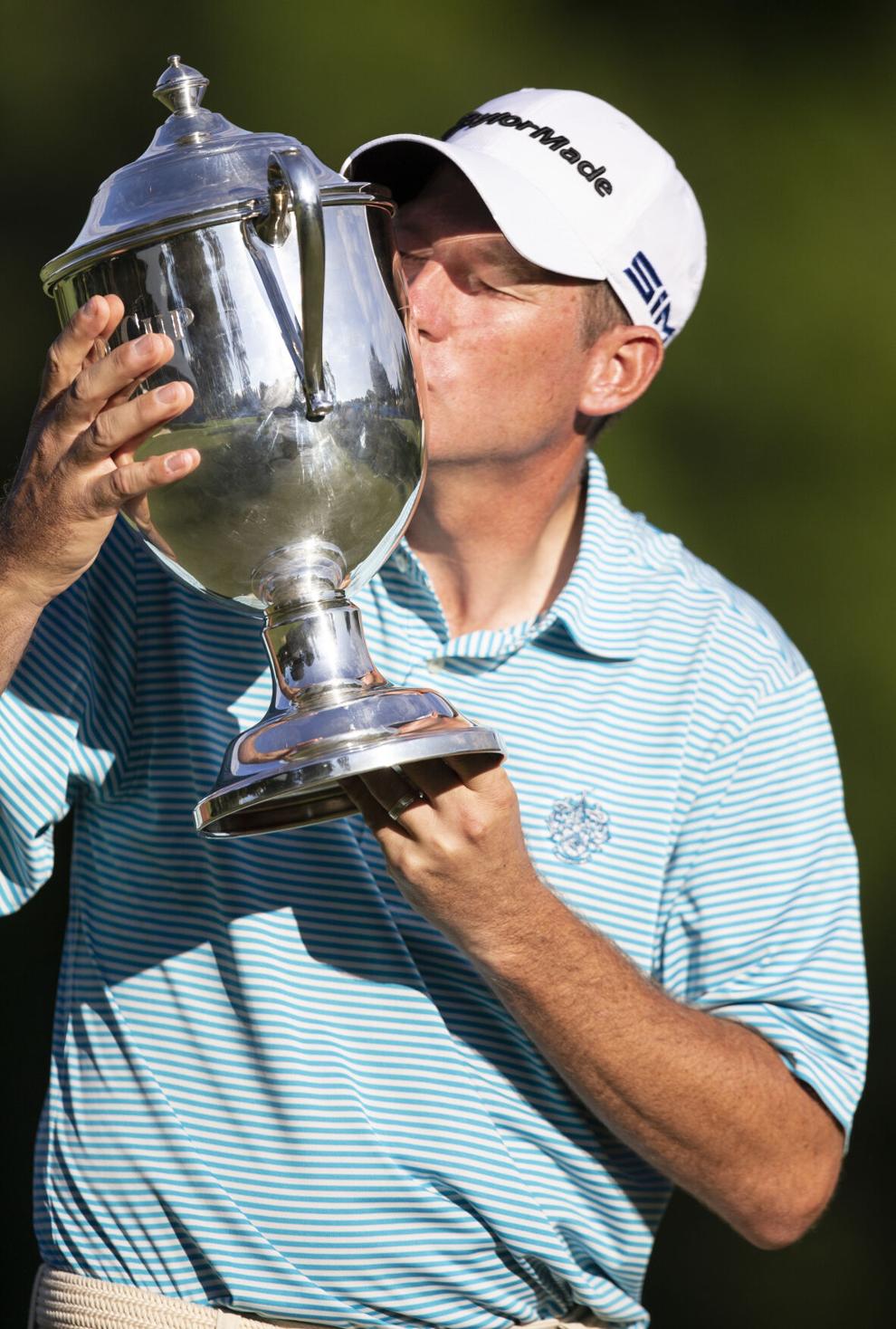 All week long, the silence was deafening.
"I played six events since the restart," Herman said, "and this didn't feel too much different, other than coming down the stretch, especially for me not being in the featured pairings or anything like that. So it really didn't feel too much different until (there were no) galleries around the 18th hole."
Herman didn't see his ball land on his uphill approach shot on the final hole. He didn't know the ball settled 11 feet from the hole.
"Sometimes it's difficult to see how well you hit a shot," he said. "That was weird coming up 18. I'm sure if I had a one-shot lead and the full gallery and I hit that shot on 18, I would have got quite the applause. I really didn't know. I couldn't see where it was. It was definitely weird."
And that was appropriate this odd week.
We'll remember this Wyndham Championship as the "virus year." The year there were no fans allowed. The year there were no luxury suites, no grandstands and no concessions sales.
We'll remember small clusters of people watching from the backyards around the golf course, the noise of the birds and cicadas.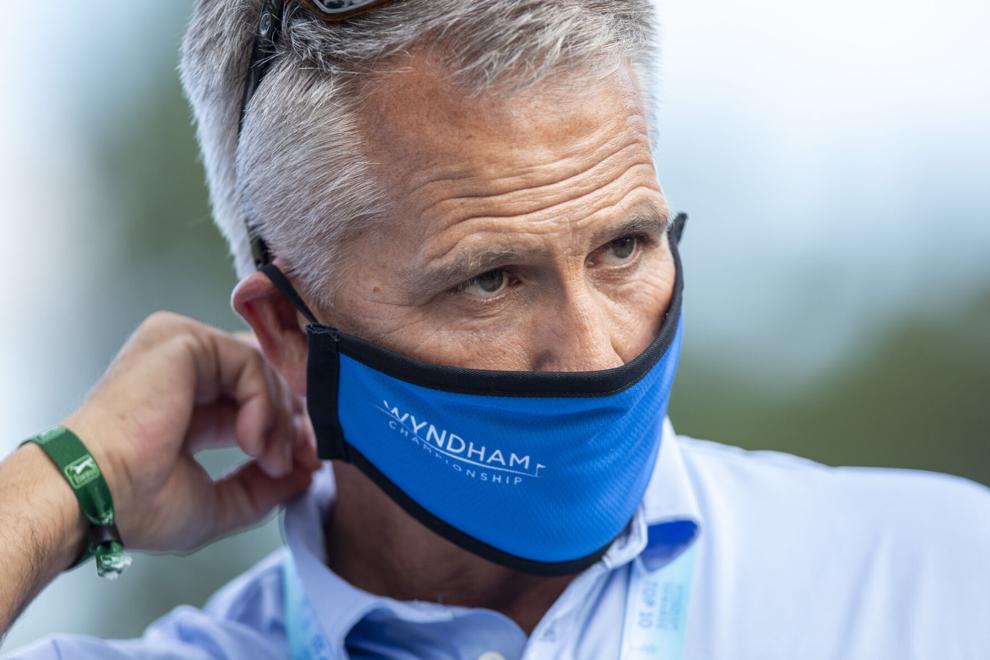 "We missed our fans and sponsors. That's what we live for," tournament director Mark Brazil said. "We live for the reaction of the fans out here. We're doing anything and everything we can. We always want to be the most fan-friendly golf tournament out here on the PGA Tour."
It's supposed to be the Triad's party of the year. The title sponsor's entire business is hospitality. But this year, the party was subdued.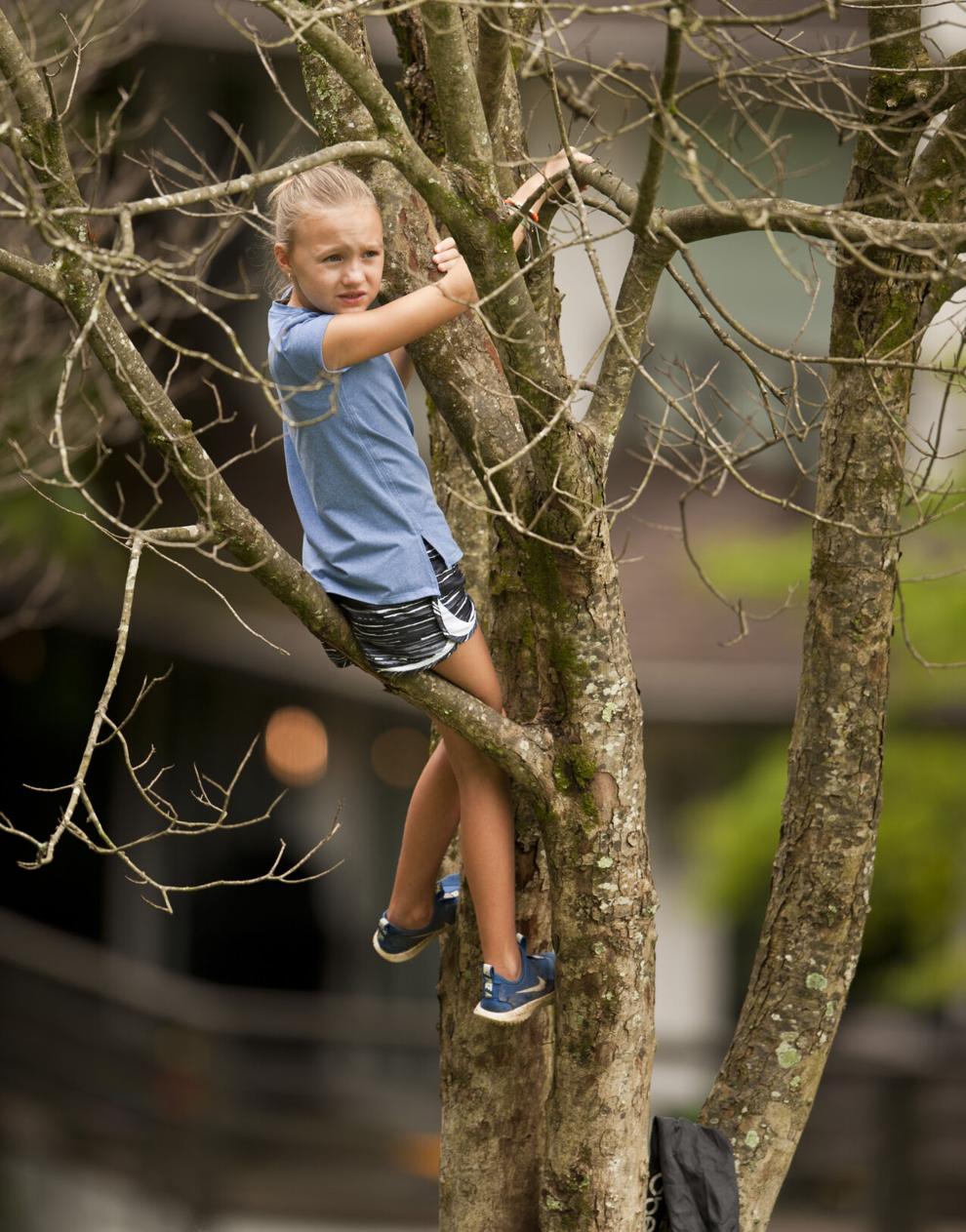 "With the help of Wyndham and their team," Brazil said, "we try to bring the vacation theme out in a fun atmosphere. It's all about fun and relaxing and having a good time. That's what we miss the most — not having the fans out here to interact with."
Even so, Brazil said he remained upbeat and optimistic. All four rounds were still broadcast on The Golf Channel or CBS, with an audience far beyond greater Greensboro.
"I see the glass as half-full," Brazil said, "because there's been a lot of events around here that have been canceled, and understandably so. We're very appreciative … to keep this thing rolling, even if it was just for TV. We're able to have our annual PGA Tour event. No, it wasn't as normal. But in these times, to be able to have it was a real blessing."
It's hard not to wonder what might have been.
Even the unlikely winner in the odd week missed the party atmosphere.
"It's just something we all have to deal with," Herman said. "And we all look forward to having the fans back out here just cheering us on. We love playing, but we love playing for everybody, everybody watching at home and everybody that's here in the local communities. We look forward to whenever that might be."
Contact Jeff Mills at (336) 373-7024, and follow @JeffMillsNR on Twitter.