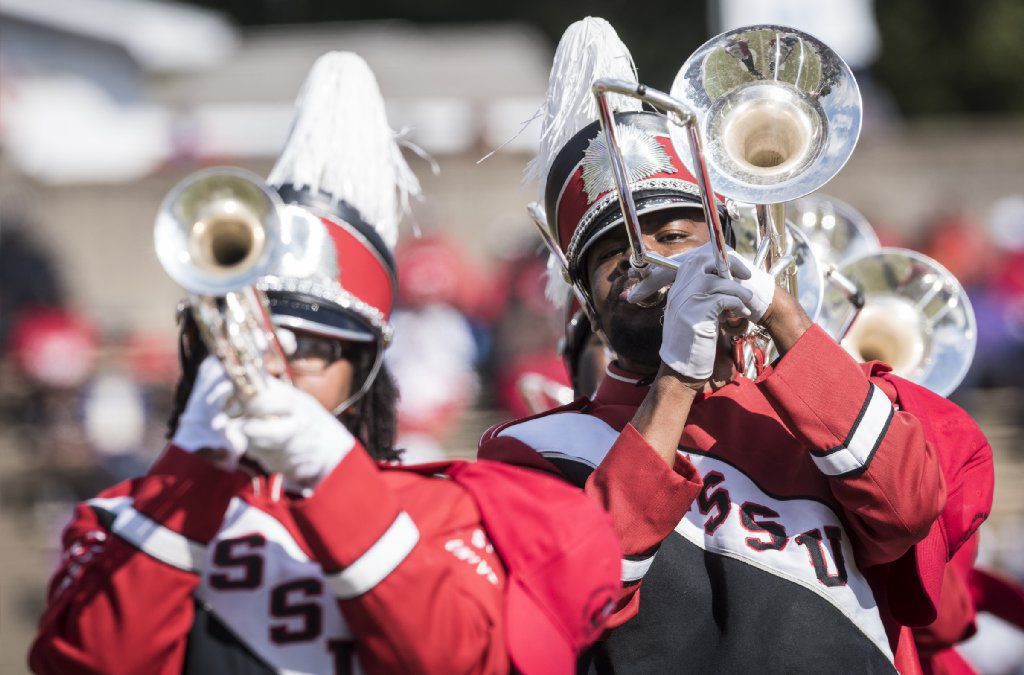 The bands that are a big part of the HBCU game-day experience will be allowed to play in the CIAA this season.
The athletics directors from all the CIAA schools held a conference call with commissioner Jacqie McWilliams on Thursday morning and decided that home-team athletics directors will make the decision on whether visiting team's band will play, said Tonia Walker, athletics director at WSSU.
Earlier this year, the NCAA mandated a strict 20-minute halftime would be enforced this season for all divisions of football. That means penalties could be called if bands are not off the field before the start of the second half.
With that in mind, there was talk of the CIAA limiting its halftimes to allowing only the home team's band to play. But Walker said that won't happen at WSSU home games this season.
The Rams play Bowie State at 4 p.m. Saturday at Bowman Gray Stadium, and if Bowie State's band makes the trip then it can perform.
"We are giving all of our visiting teams that come here this year a chance to perform at halftime," Walker said. "We just need to make sure the time limits are adhered to, so that will be our focus."
Walker said she and the other athletics directors in the conference realize the band is part of the game-day experience.
"From our vantage point, it helps with recruiting, it helps with enrollment so we don't want to shortchange the experience of what college football should be," Walker said.
The Red Sea of Sound, the award-winning band at WSSU, didn't make the trip last week to UNC Pembroke, in large part because it wasn't going to be allowed to play at halftime.
As for the 20-minute halftime that will be enforced, Walker said it will be tricky during the homecoming game Oct. 28 against Shaw.
"We'll have to adjust, that's for sure," Walker said.
Walker said by NCAA rules the only way a halftime can be extended is for playoff or bowl games.
McWilliams said in a statement that it will be up to the individual schools to decide if the visiting band will play at games.
"The decision whether to allow both bands to play during halftime is at the discretion of individual hosting universities," she said in a statement. "There will not be any fines associated with the time over runs. Institutions can agree to manage the respective times of participating bands and on-field presentations to meet the required halftime timeline."