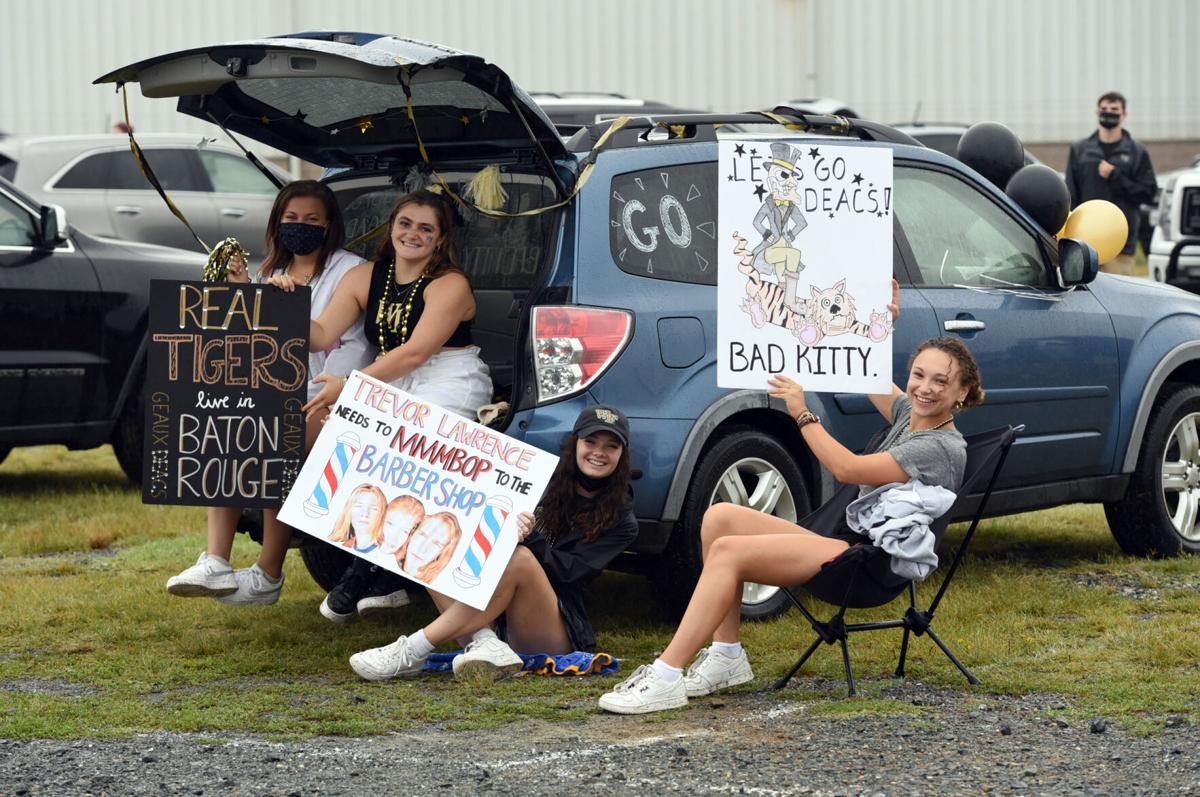 Michael and Wanda Bowden typically set up a tent on a given day in the fall – afternoon or night, depending on the kickoff time – in a parking lot just off Deacon Boulevard. 
The longtime Wake Forest football fans, who live in Davidson County, have a simple list of traditions in preparation for the Deacons' home games at Truist Field, where they've attended for almost two decades. The Bowdens frequently settle in the Blue Lot with a pregame tailgate menu including a to-go order from Bojangles or hot dogs, hamburgers and even ribeye steaks with baked potatos – the "whole nine yards." 
"We come to all the home games. … Even before she got here," said Wanda, glancing at daughter, Mackenzie, 16. "So she's always been a Wake fan." 
But it was an atypical tailgate for the family amid the coronavirus pandemic – socially distanced and across the street at the Winston-Salem Fairgrounds, hours before Wake Forest would meet No. 1 Clemson and before they'd normally walk from the Blue Lot to their seats in Section 2. While ESPN's "College GameDay" visited the Twin City with Desmond Howard, Rece Davis, David Pollack and Kirk Herbstreit spaced across a set on Truist Field's 50-yard line, fans viewed the live three-hour broadcast from a drive-in event spread across acres of a grassy field.
Cars, trucks and SUVs, trunks and hatches open, spaced roughly 6 feet apart on a drizzly morning. A large digital screen, supported by a frame of metal beams and up against three white shipping containers used for a makeshift drive-in movie theater during COVID-19, streamed the long-renowned college football pregame show. 
"Something different," Michael Bowden said. "How many times is 'College GameDay' going to come to Wake, you know? That's what we were thinking. They're probably never going to come back." 
Sure, it was a unique "GameDay" setup. Outrageous signage and rowdy crowds were absent behind the ESPN set at Truist Field but were featured for a few seconds occasionally on the air across the street.
A white poster spelling out COVID-19 in gold and black as "Clemson Only Viable In Dreams 2019 - NO NATTY" rested on the windshield of a Volkswagen SUV littered with gold streamers. Dylan Tynes, a 20-year-old sophomore, had several spread on his white Ford F-150, ranging from "Chris Paul for President 2020" to "My other sign opted out." 
Daniel McBride, a 21-year-old junior, along with several Sigma Alpha Epsilon brothers entered four vehicles in a lottery, each with an allowance up to three other students.
McBride briefly held up a "Dabo eats bats" poster whose red ink ran in the rain. Brandon Carter, a 20-year-old junior, sat in a folding chair in the bed of an F-150, while more than 10 mostly masked fraternity brothers played cornhole or rested on a black and white couch in the middle of grass throughway. 
"This is obviously a lot different," McBride said. "But it is still – I think we're just trying to make the most of what's happening now. Because we all realize even next year, say everything's back to normal, it won't remake this year.
"Everything got canceled for us. All our (study) abroads got canceled."  
Chris Paul, a hometown hero and one of the university's most famous professional athletes, chose the Deacons during his guest pick on the show. The Wake Forest Sports Hall of Fame member and West Forsyth alum referenced Clemson's K.J. Henry, a former Titans defensive end, in his selection as well.
Even the Washington State flag appeared at the fairgrounds for its 244th straight week of "GameDay" appearances. Heidi Robinson, an associate professor and the assistant vice president for Wake Forest's office of personal and career development, clutched the metal pole that waved Ol' Crimson. Robinson, a third-generation Washington State graduate, said the flag arrived Wednesday morning and was chauffeured to the lot via a neighbor's black Tesla.
Robinson, wearing a split crimson and black and gold Washington State and Wake Forest mask, was accompanied by Matt Jamison, a 25-year-old medical student, holding the gray flag of the Cougars.
"For my family, it's a big deal to represent Coug' Nation," said Robinson, who earned a master's degree from Wake Forest. "For me, I'm so proud to be a Deacon." 
Photos: Wake Forest fans turn out for ESPN GameDay Drive-In at Winston-Salem Fairgrounds
Wake Forest ESPN GameDay Drive-In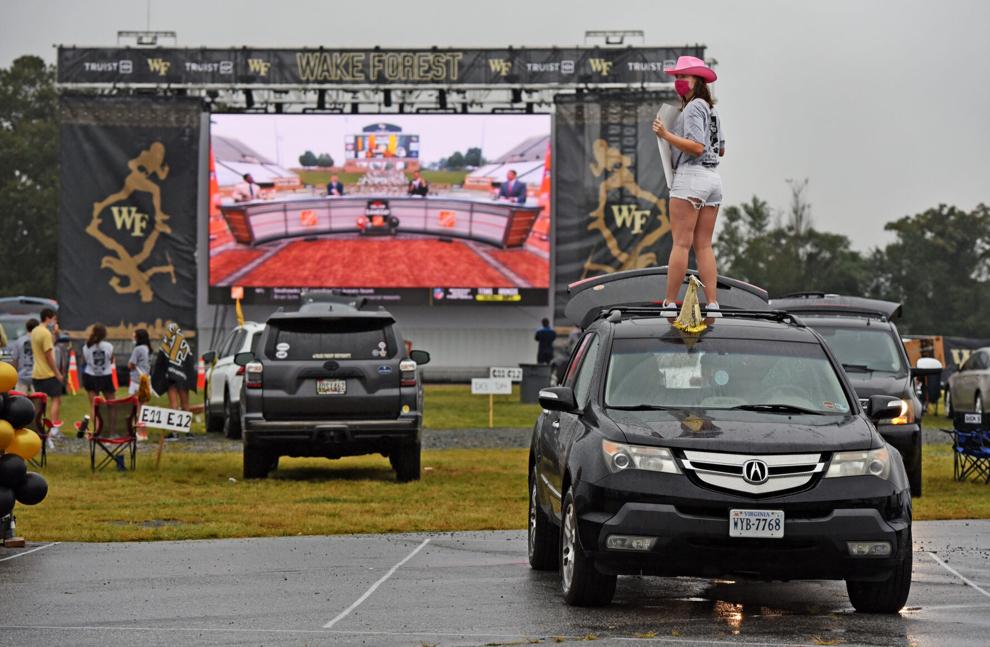 Wake Forest ESPN GameDay Drive-In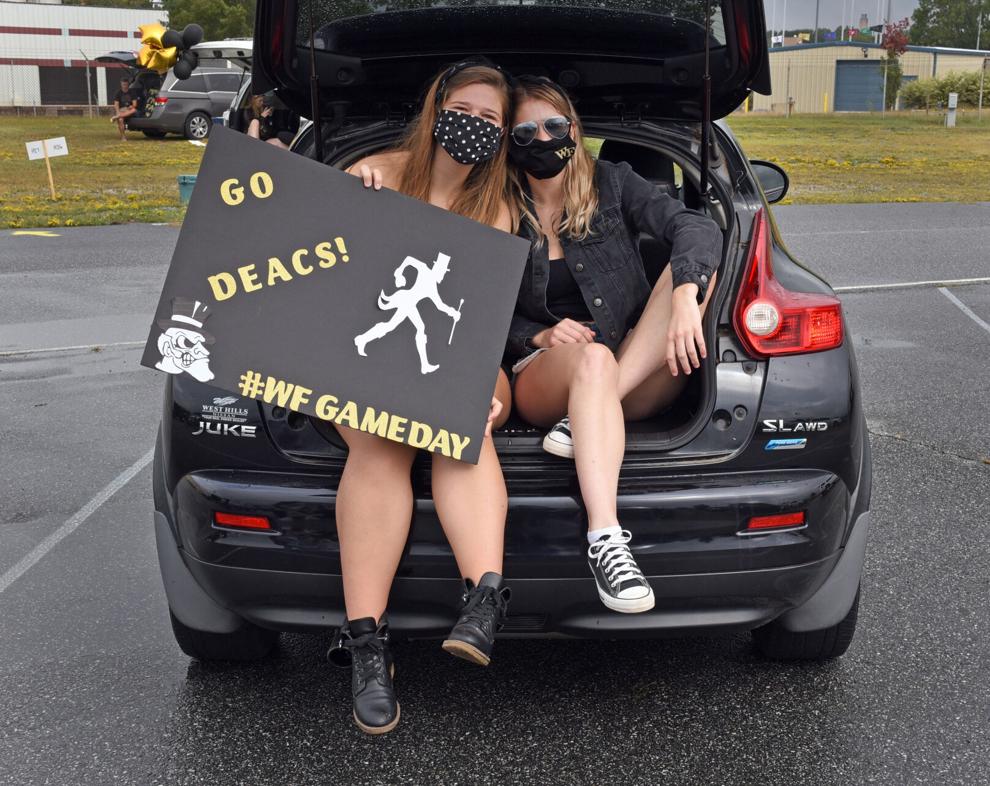 Wake Forest ESPN GameDay Drive-In
Wake Forest ESPN GameDay Drive-In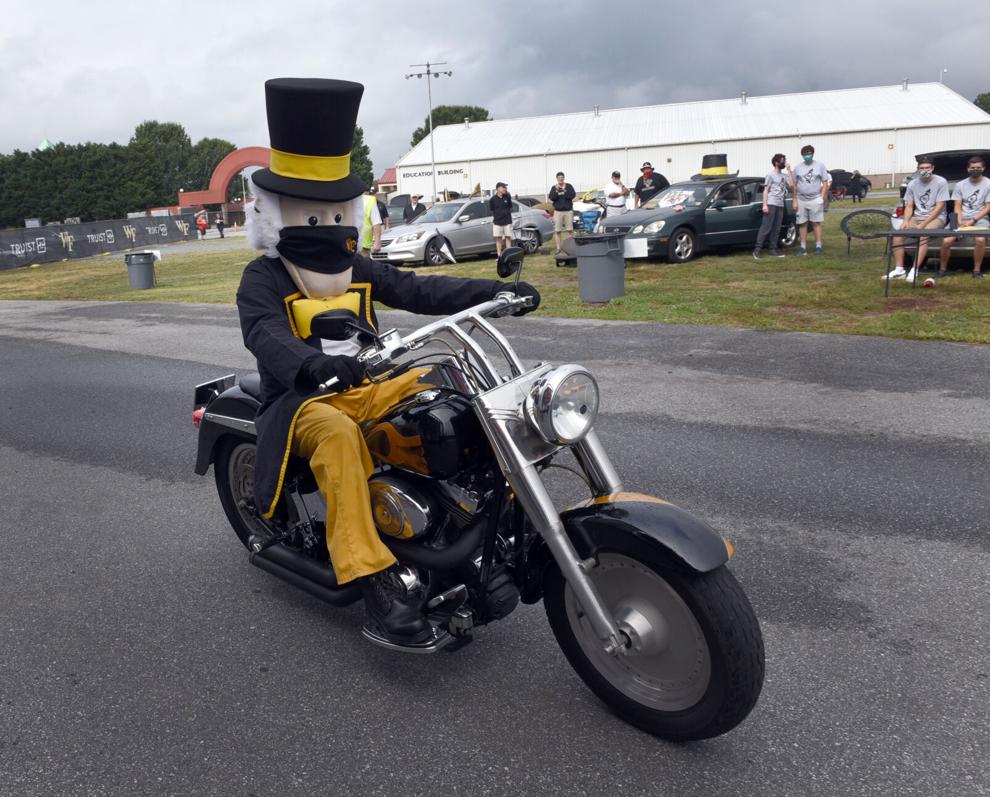 Wake Forest ESPN GameDay Drive-In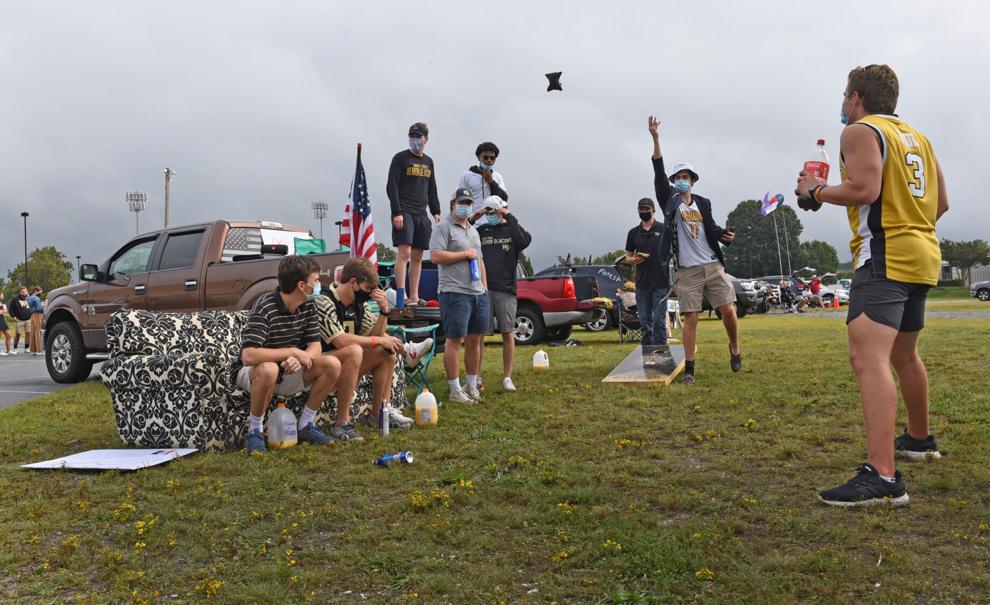 Wake Forest ESPN GameDay Drive-In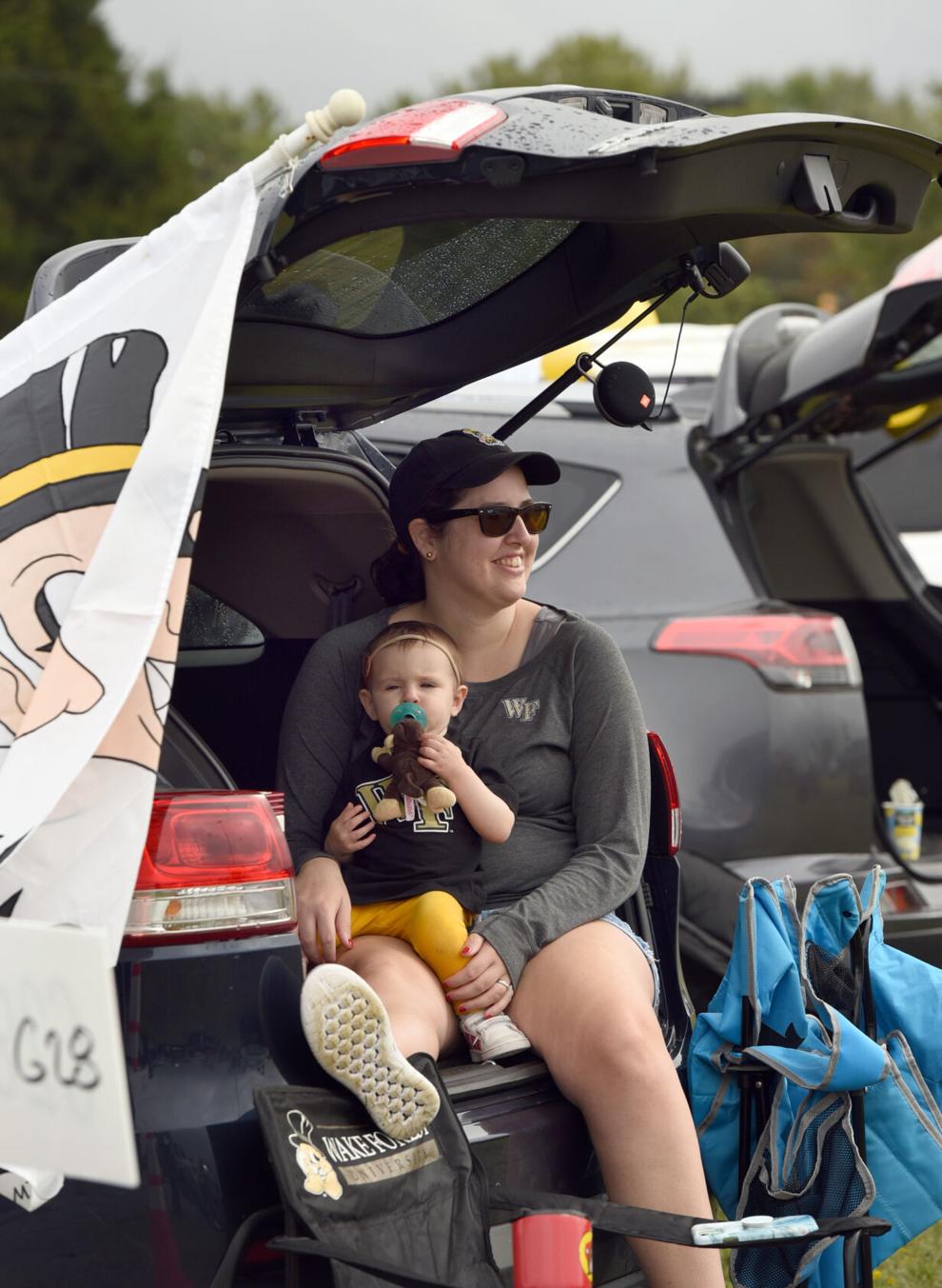 Wake Forest ESPN GameDay Drive-In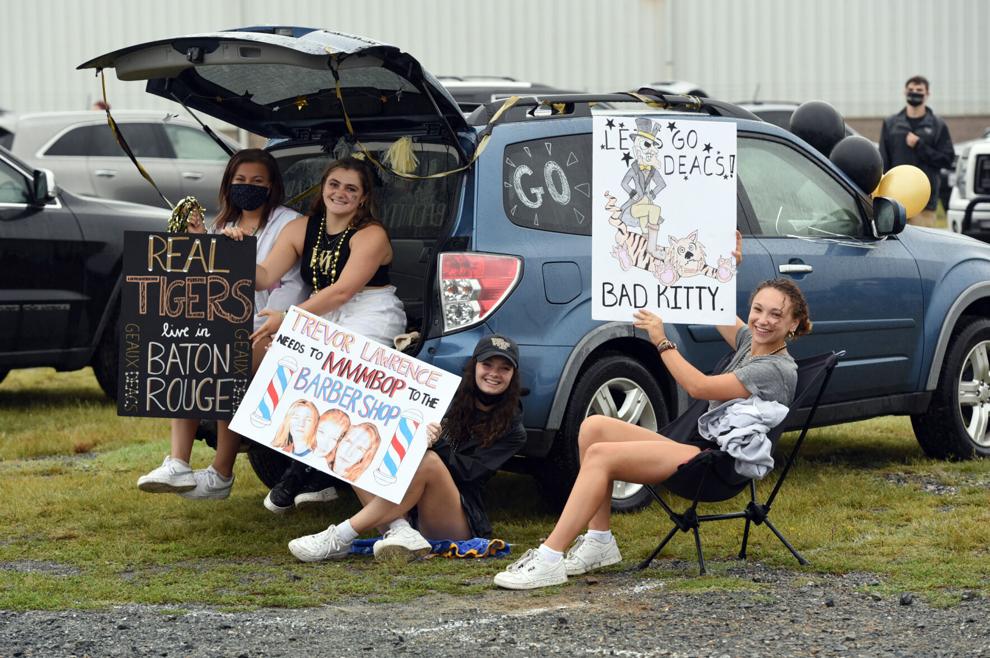 Wake Forest ESPN GameDay Drive-In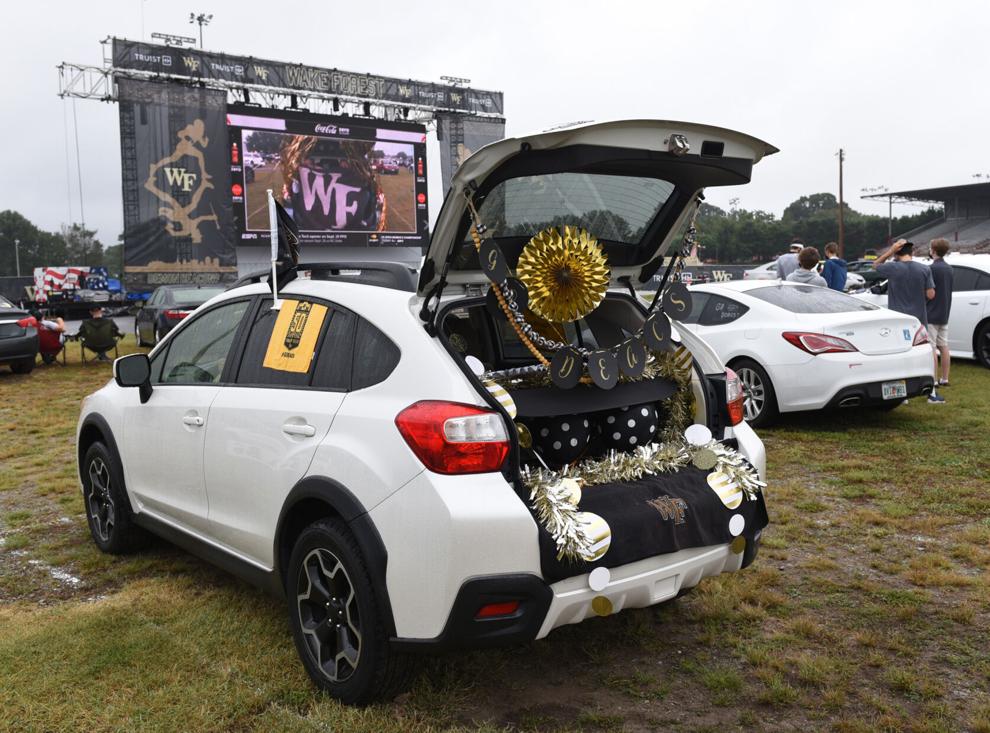 Wake Forest ESPN GameDay Drive-In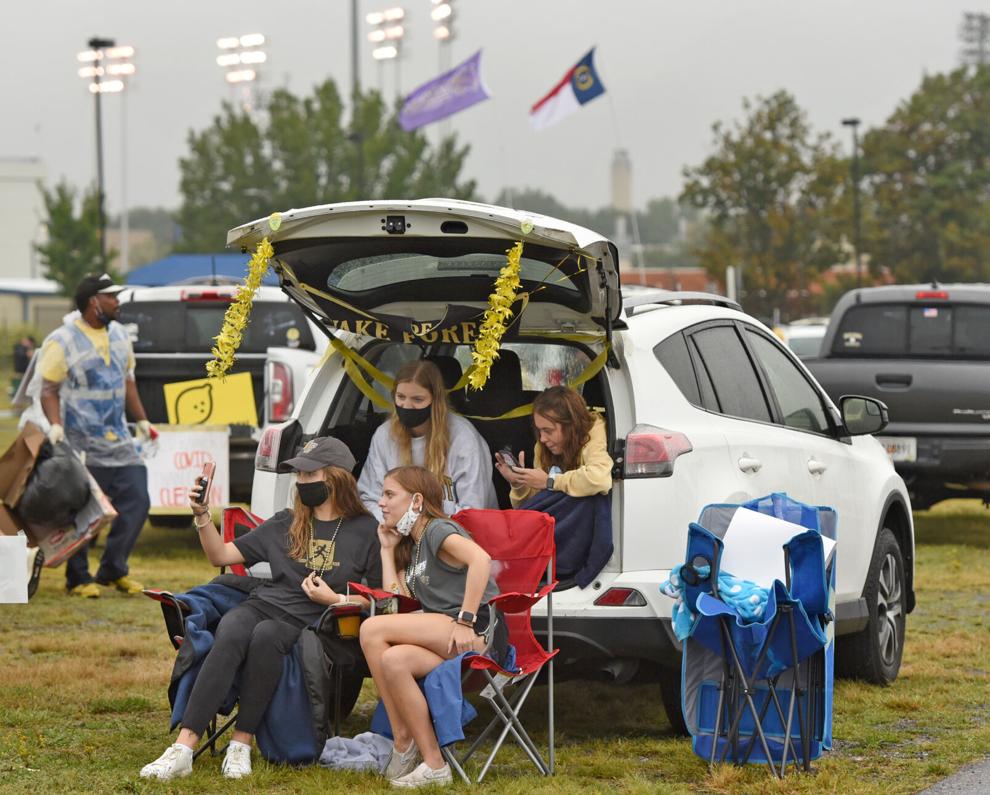 Wake Forest ESPN GameDay Drive-In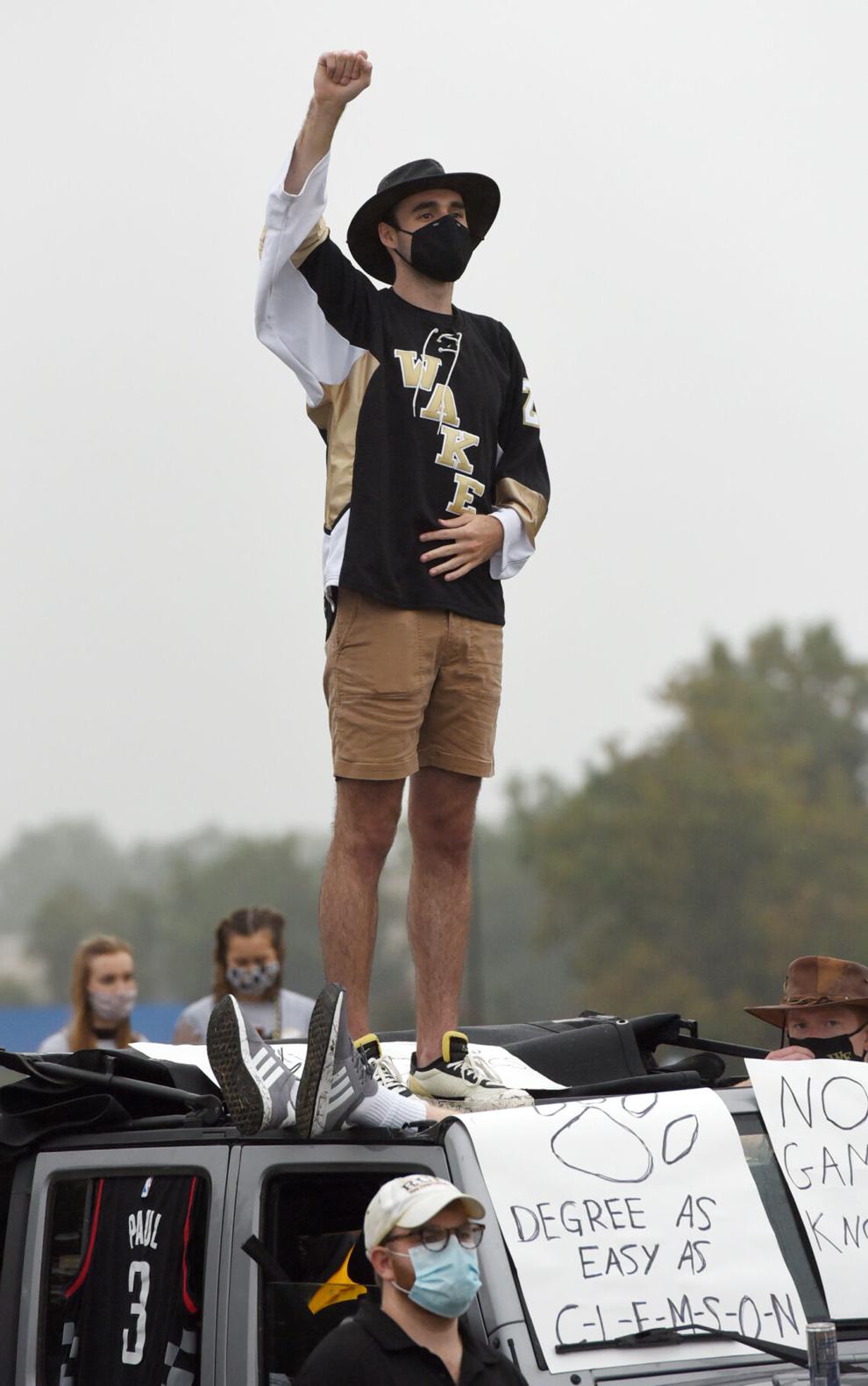 Wake Forest ESPN GameDay Drive-In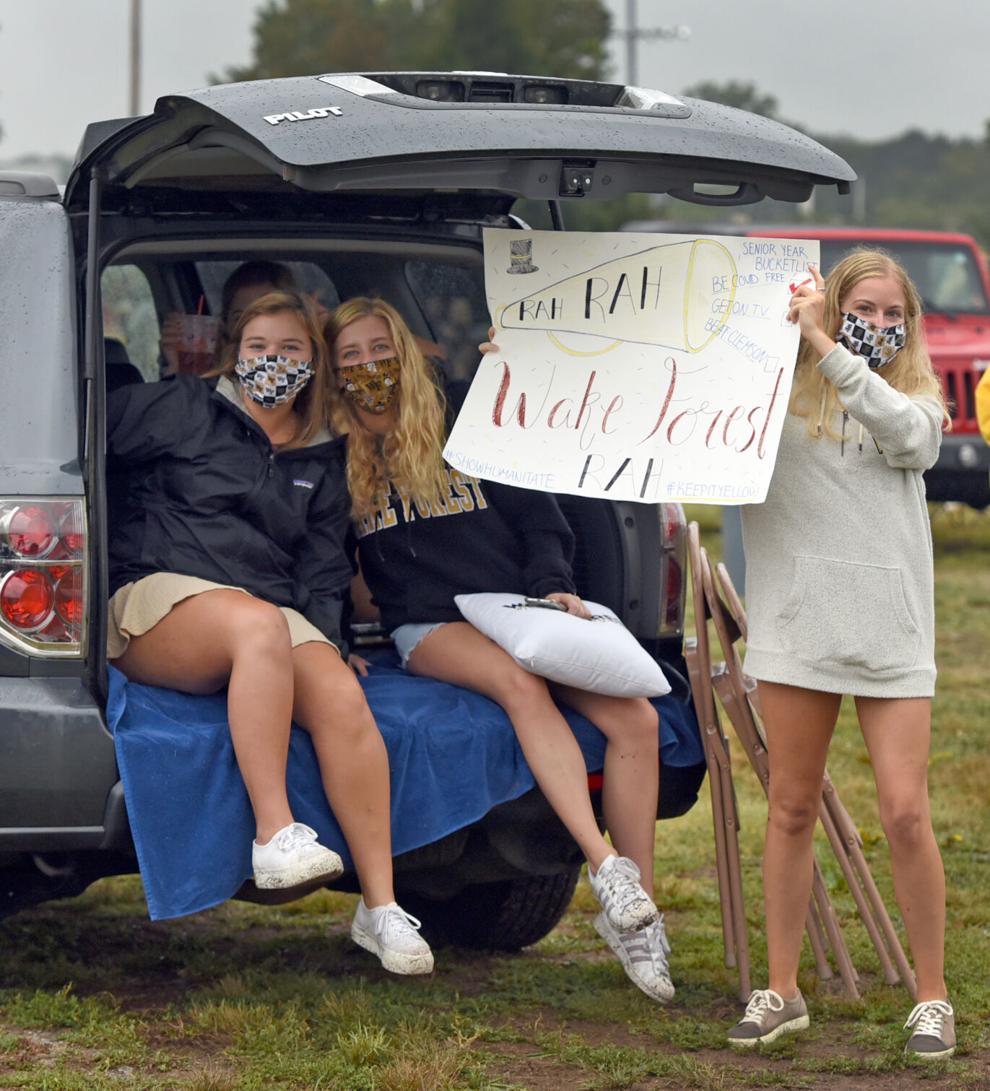 Wake Forest ESPN GameDay Drive-In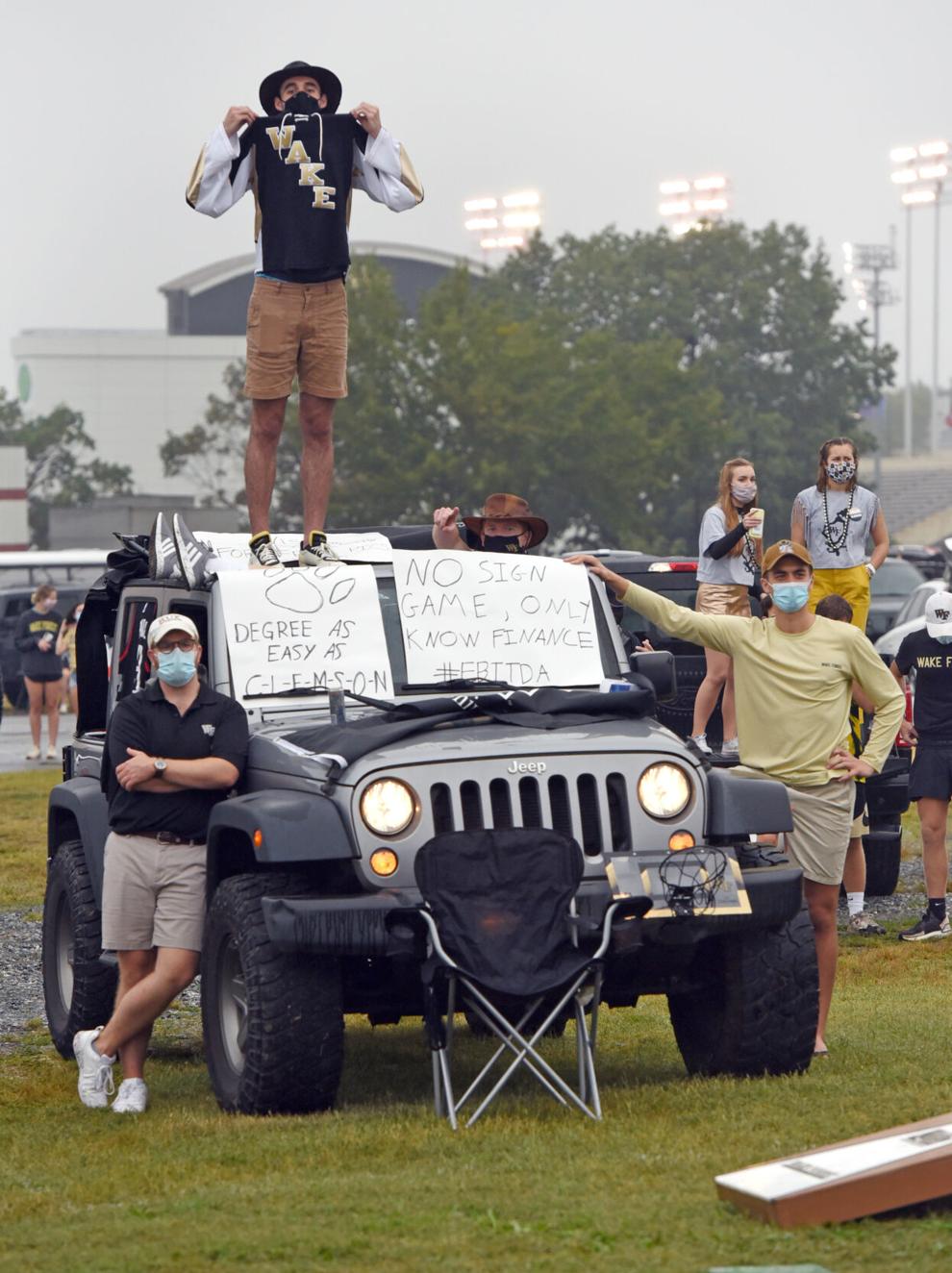 Wake Forest ESPN GameDay Drive-In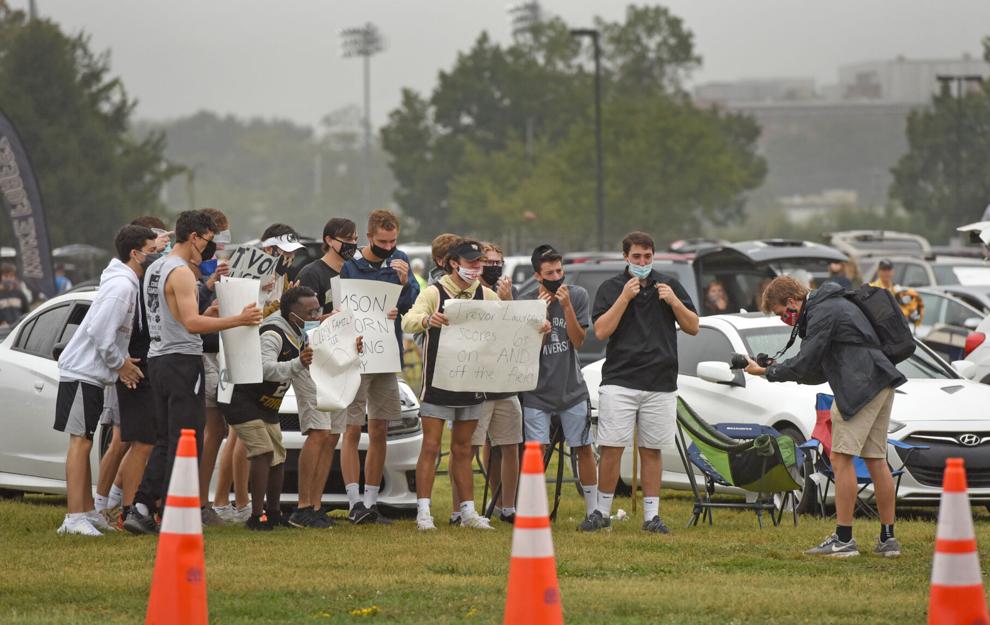 Wake Forest ESPN GameDay Drive-In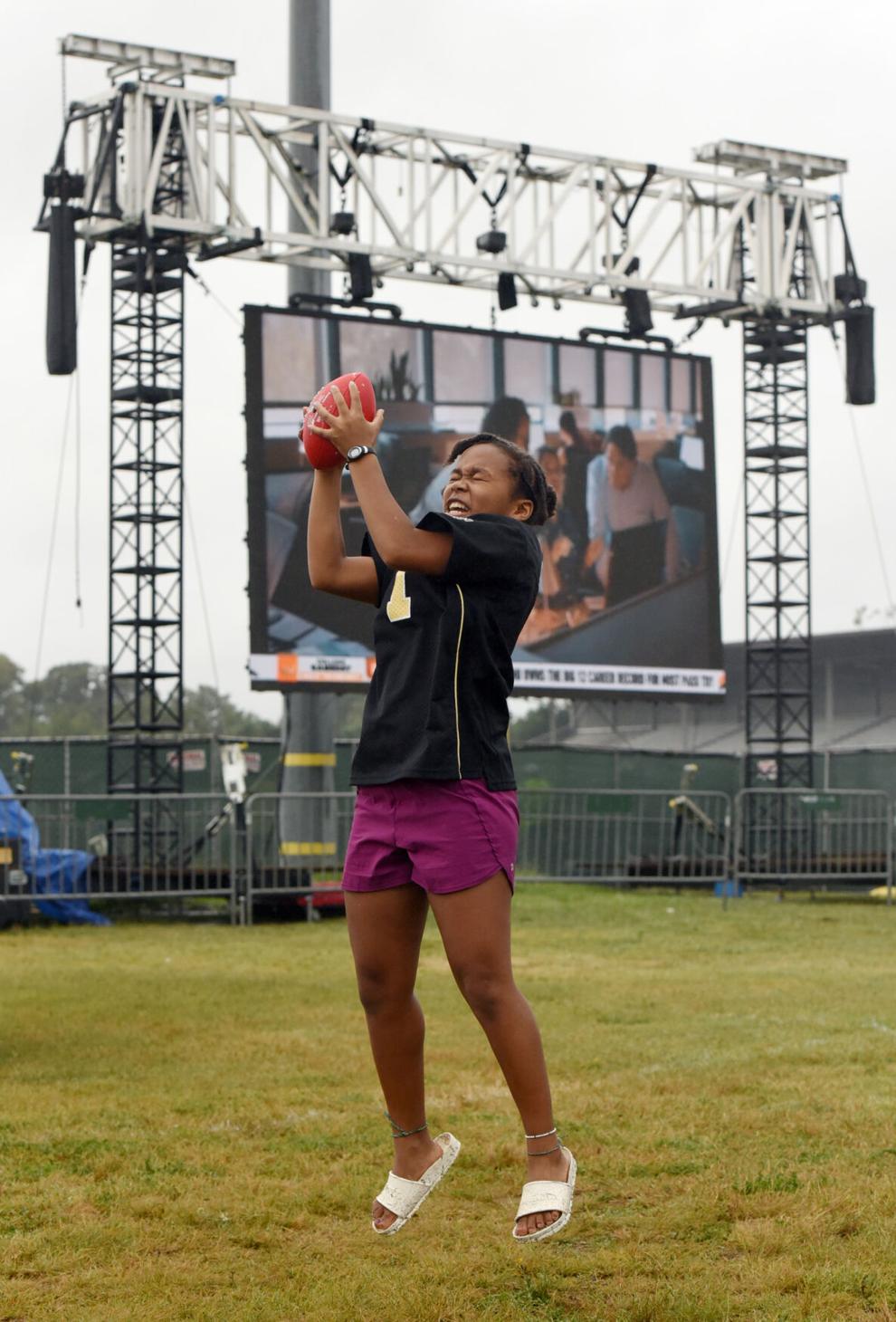 Wake Forest ESPN GameDay Drive-In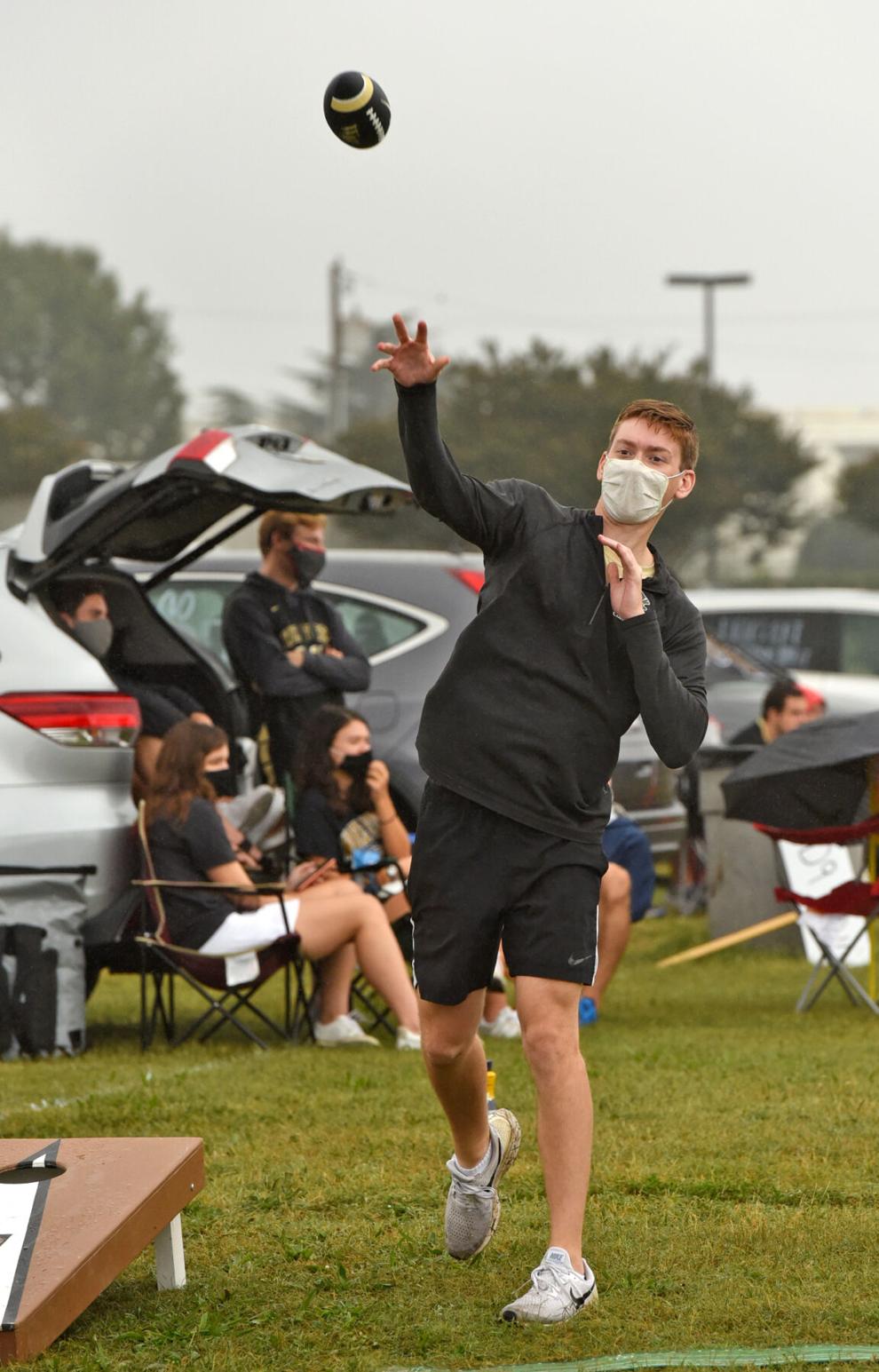 Wake Forest ESPN GameDay Drive-In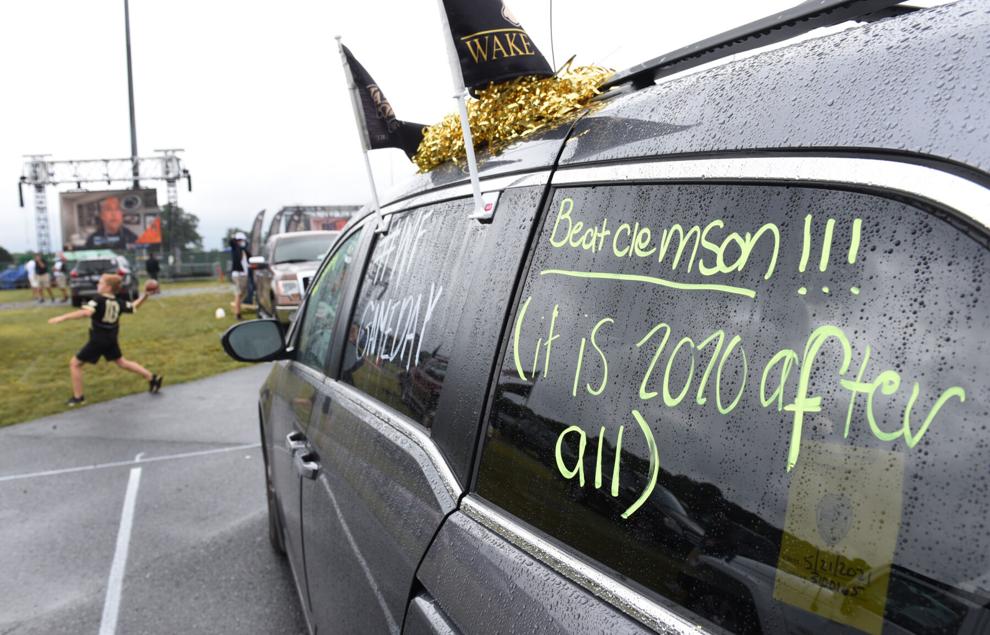 Wake Forest ESPN GameDay Drive-In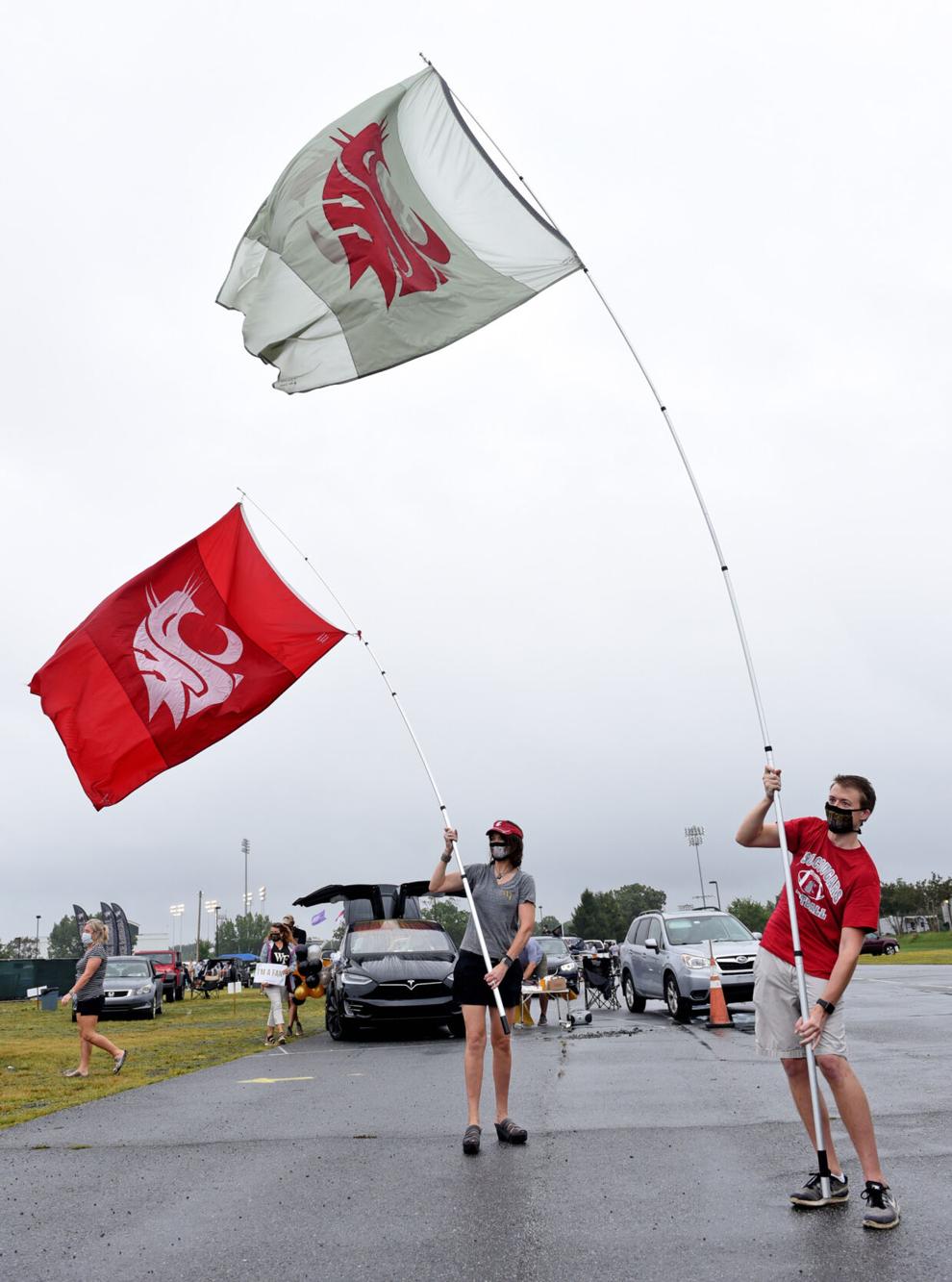 Wake Forest ESPN GameDay Drive-In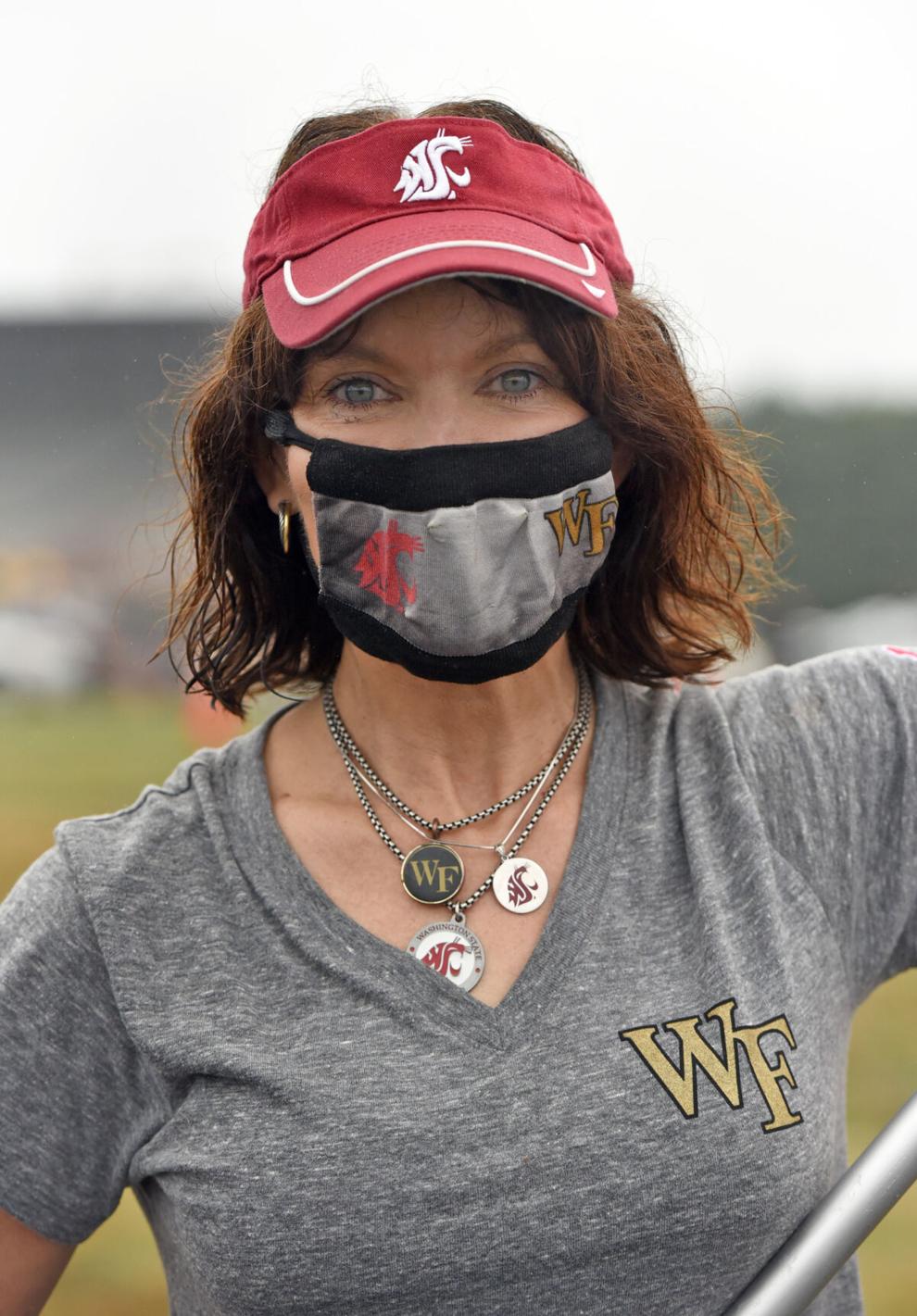 Wake Forest ESPN GameDay Drive-In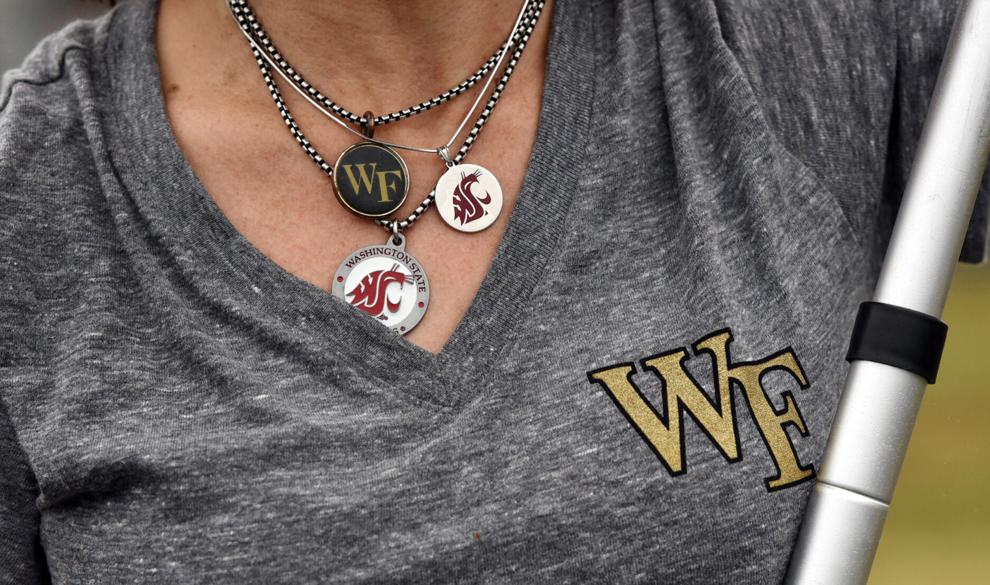 Wake Forest ESPN GameDay Drive-In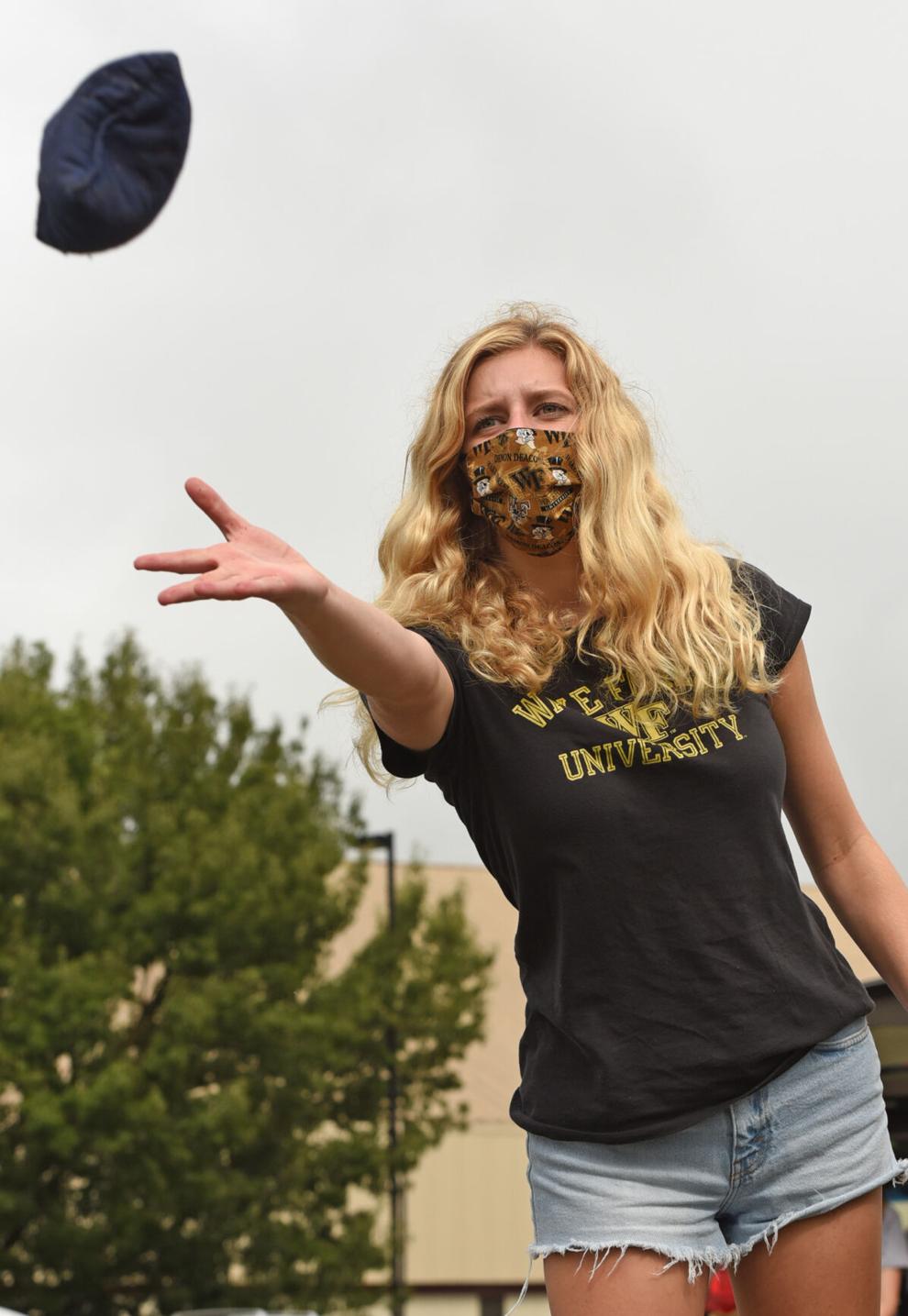 Wake Forest ESPN GameDay Drive-In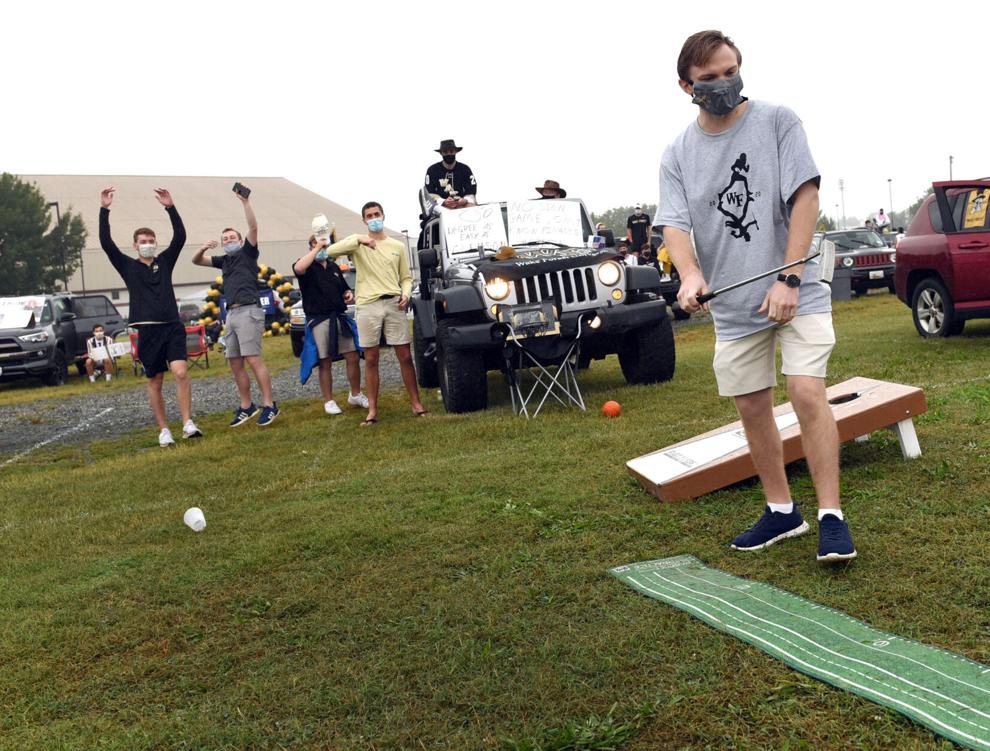 Wake Forest ESPN GameDay Drive-In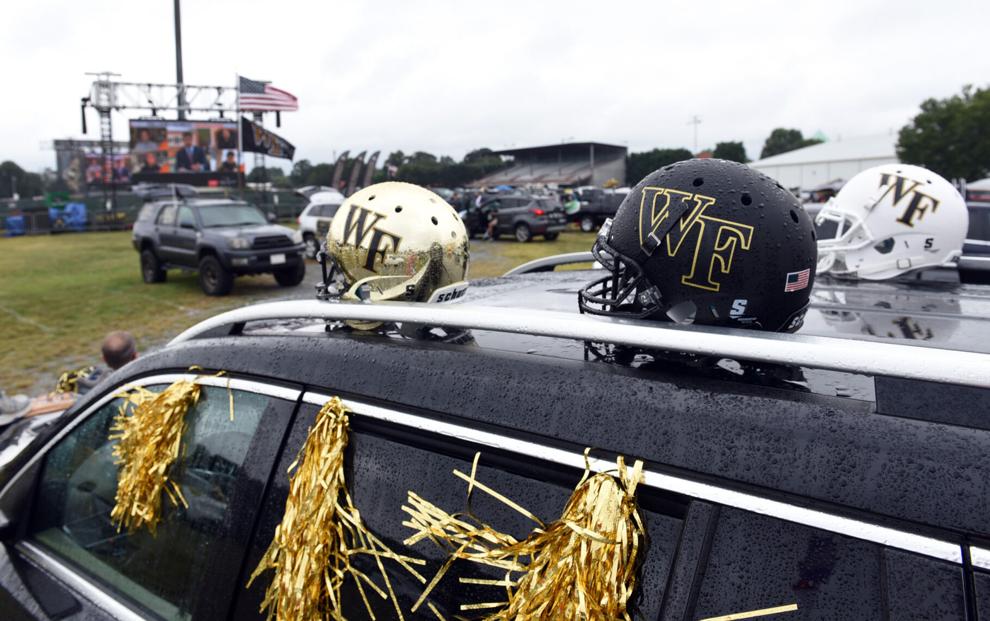 Wake Forest ESPN GameDay Drive-In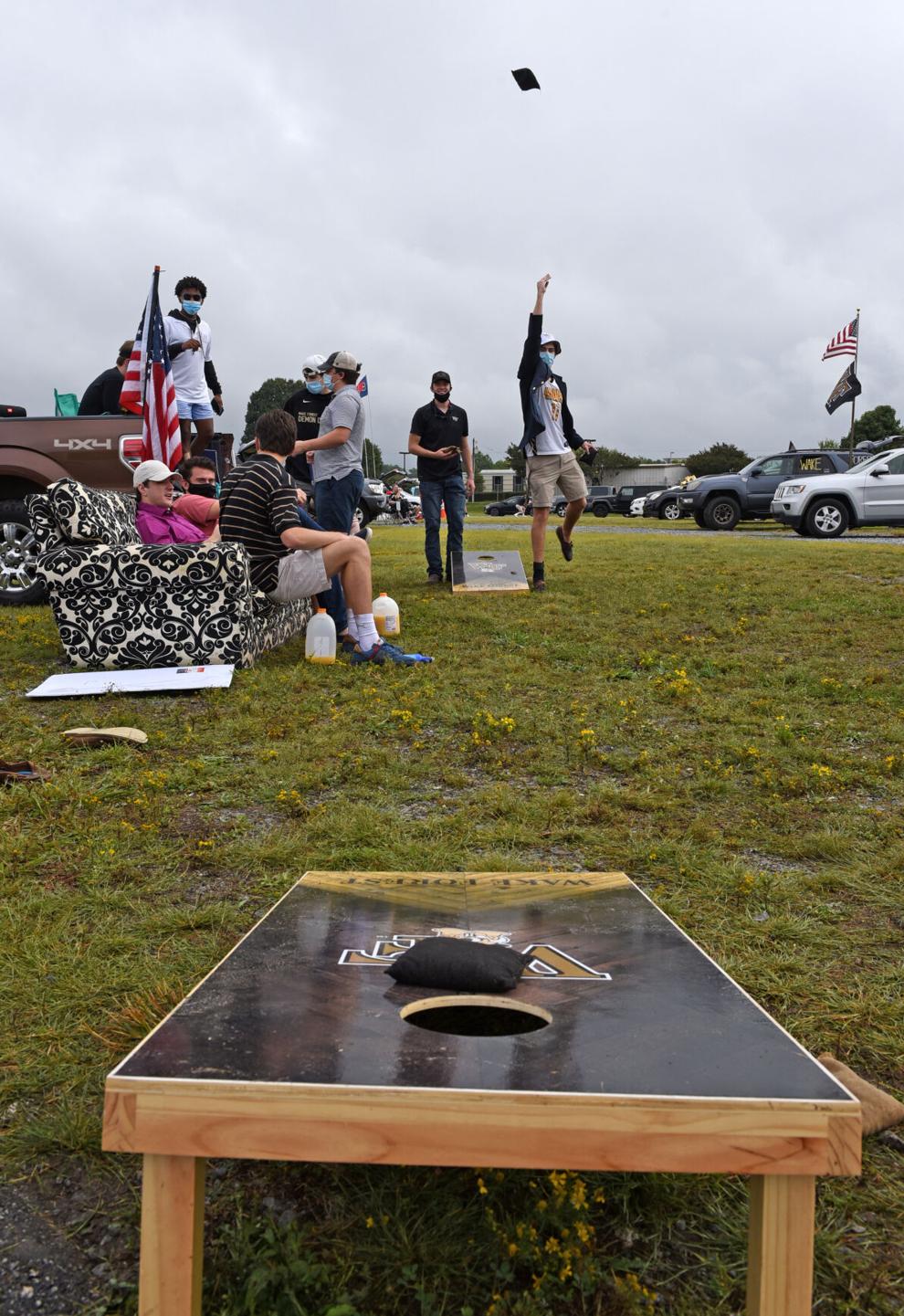 Wake Forest ESPN GameDay Drive-In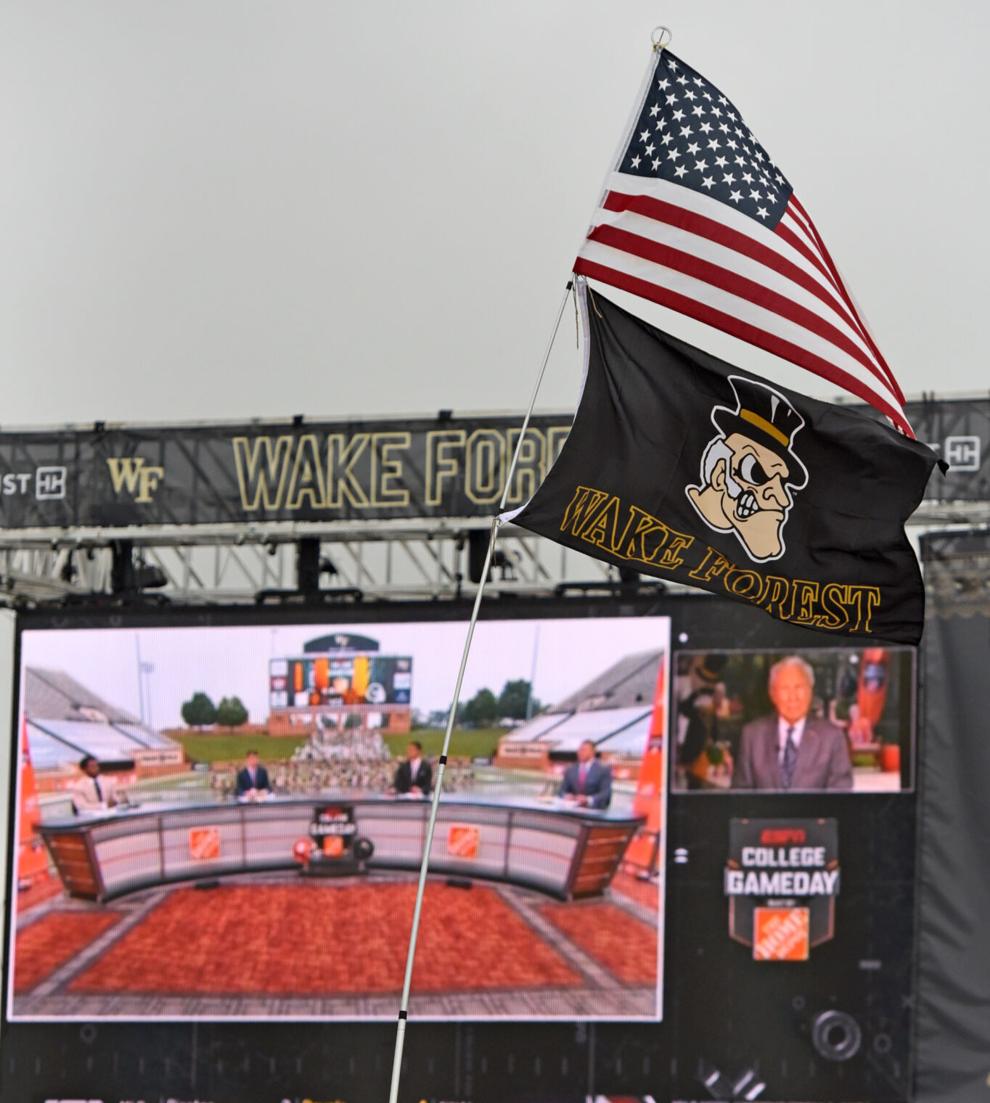 Wake Forest ESPN GameDay Drive-In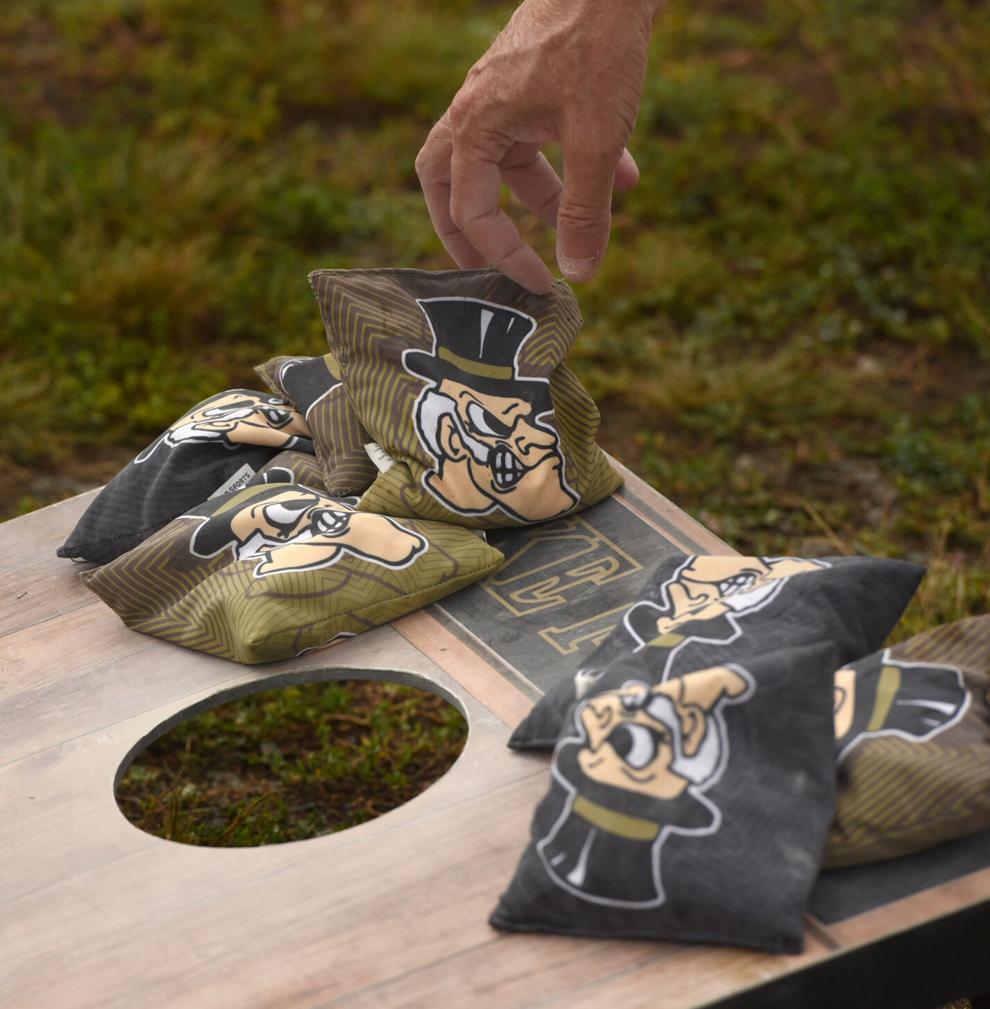 Wake Forest ESPN GameDay Drive-In
Wake Forest ESPN GameDay Drive-In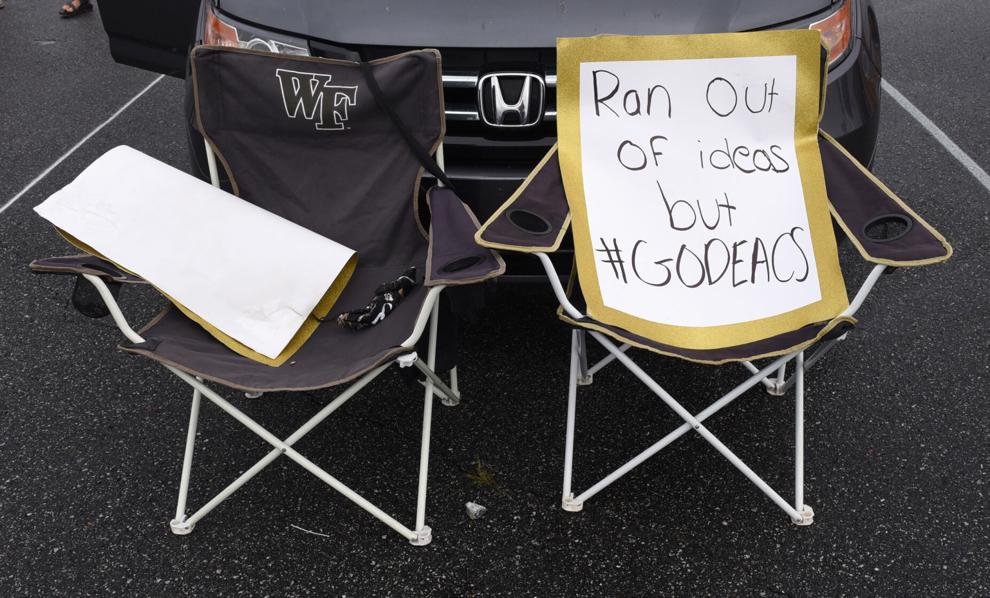 Wake Forest ESPN GameDay Drive-In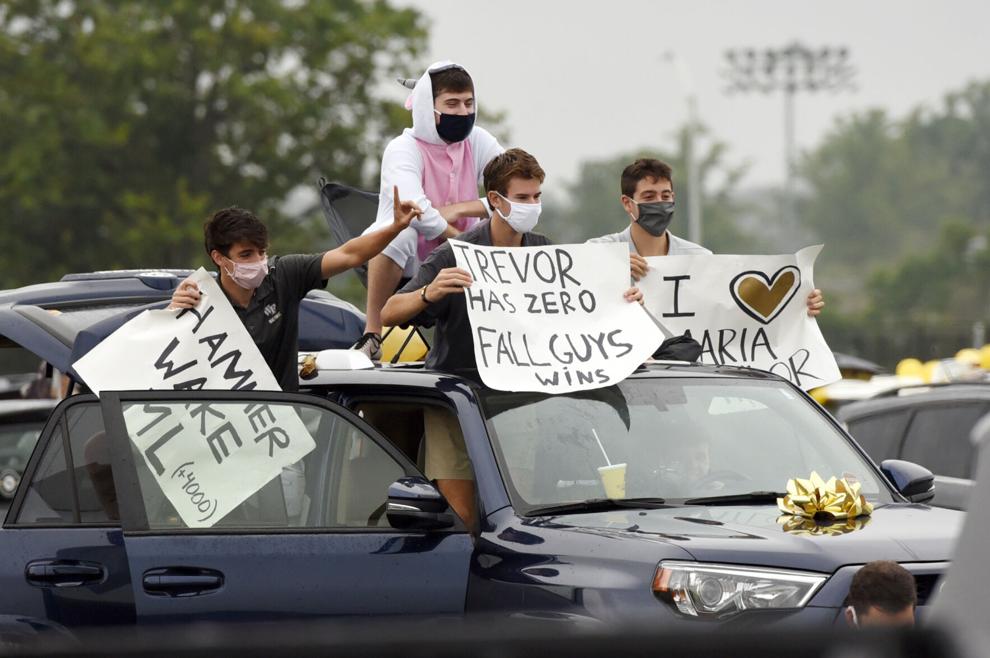 Wake Forest ESPN GameDay Drive-In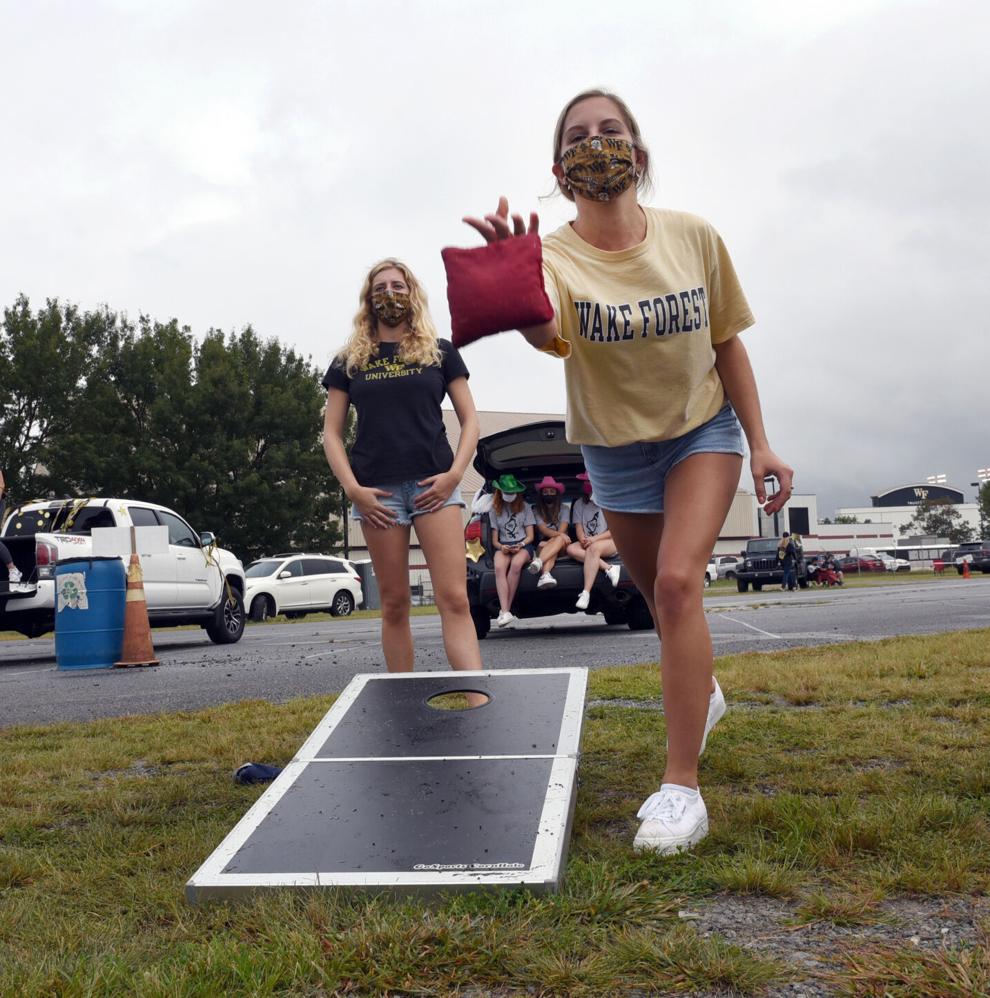 Wake Forest ESPN GameDay Drive-In