The debut by Walkertown's Riley Neal at Caraway Speedway was a success.
Neal, 12, grabbed the pole in a 602 Super Limited Division race at Caraway Speedway in Asheboro and wound up winning the 60-lap race on the half-mile track.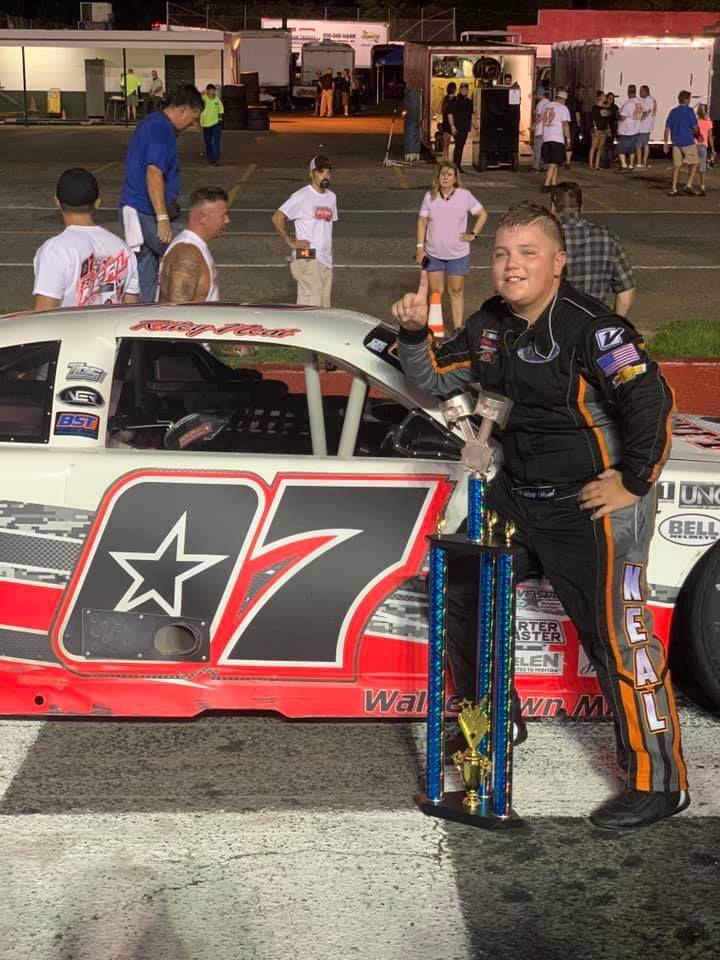 Neal, a rising seventh-grader at Walkertown Middle School, took the lead on the 23rd lap and never looked back.
Even though he won the pole, the inverted start had Neal in the fourth position to begin the race.
On the 20th lap Neal had worked his way to the front and stayed there to claim his first victory of his young career.
Neal's father, Kevin, was the 2018 Sportsman Division winner at Bowman Gray Stadium.
(336) 727-4081
@johndellWSJ
Be the first to know
Get local news delivered to your inbox!