WALKERTOWN – The next generation of driver in the Neal family is coming. And 12-year-old Riley is coming with a trunk-load of confidence.
"I want to race in the (NASCAR) cup series, that's my ultimate goal," said Neal, a rising seventh grader at Walkertown Middle School.
Neal's father, Kevin, nods in agreement to his son's goal of making it big one day at the highest level in the sport.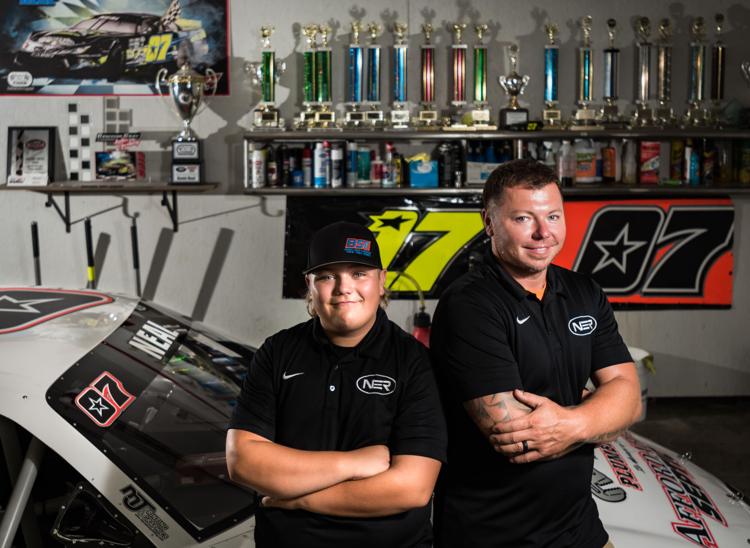 For now, Riley is looking forward to his debut and will race with the big boys on Saturday at Caraway Speedway in Asheboro. He will race in a 602 Super Limited Division event and will be the youngest in the field.
"I'm looking forward to it," Riley said. "I've been waiting for this."
Neal, whose uncle is "Tiger" Tommy Neal, can remember the first time he knew he wanted to be a race-car driver. He was 9-years-old when he informed his parents he was done with racing go carts.
"I want to race real cars," he said.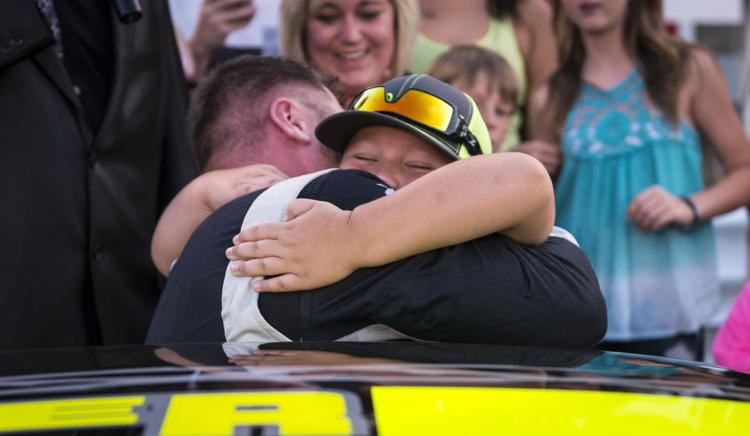 Kevin's wife, Lori, isn't nervous about her son racing, mainly because Riley has been trained for this moment. She joked that everybody else in Saturday's field shave while her son is still searching for that first whisker.
"I've been with my husband almost 17 years and he's been in racing his whole life and Riley has grown up with it," Lori said. "Knowing that Kevin is with Riley and knowing that Riley has this support system - I'm fine with him being out there on the track racing. He loves it."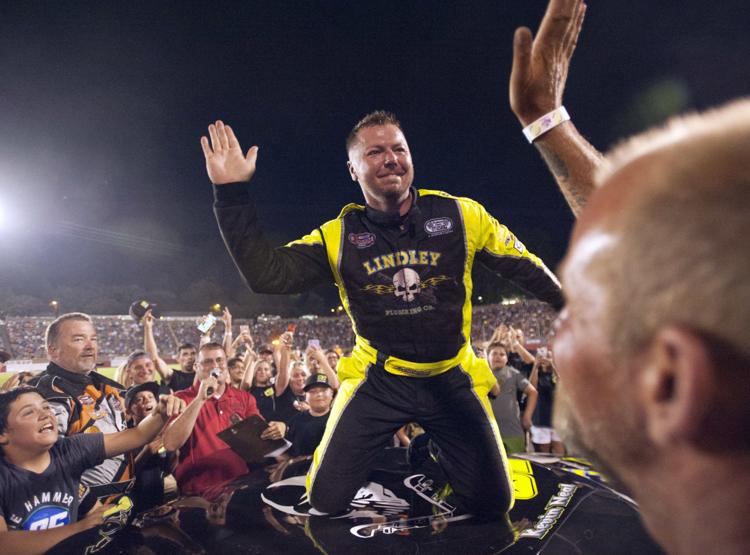 Kevin, 36, built a solid reputation at Bowman Gray Stadium racing for the last 15 years. He won the 2018 Sportsman Division and back in 2013 he was the Modified Division rookie of the year.
Kevin, however, says he's done with being a driver and is retired.
Now that Riley is focused on the sport, Kevin says he won't drive anymore at Bowman Gray Stadium. This season was cancelled because of the coronavirus pandemic but Kevin says he's through.
"I've changed careers for the better," Kevin said about managing Riley's career on the track. "I don't have that much drive anymore to continue, and I think it's because I love watching him drive the car now. That's what motivates me now, him in the car driving in races."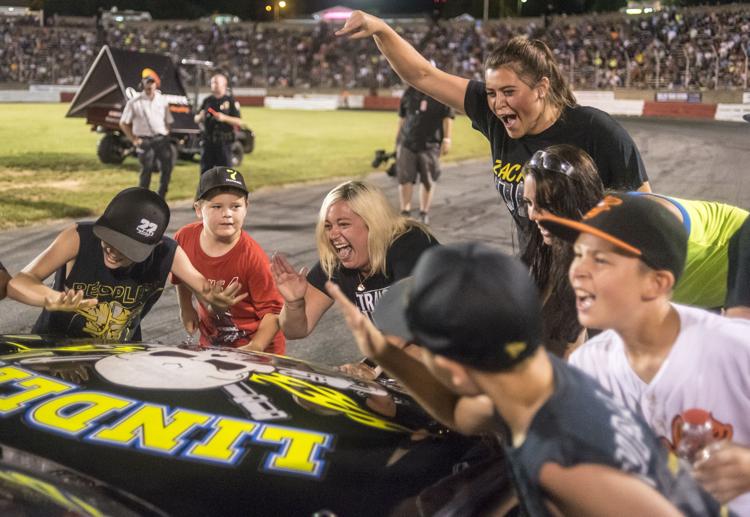 While Riley is serious about making waves in the sport over the next few years, so is Kevin.
"Everybody's goal is to get to Cup racing but not everybody has the money or the support," Kevin said. "I told (Lori) we may end up selling our house and the shop to get an ARCA ride, but we want to try and give him an opportunity.
"I'm willing to give up everything I've worked for to get him that opportunity and if it doesn't work out we'll go another route."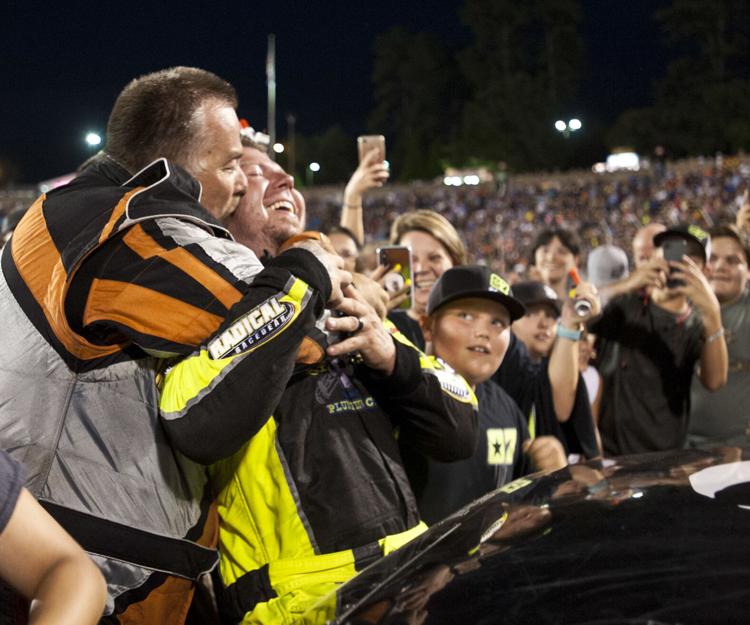 Last weekend the two practiced at Caraway Speedway. Kevin was in one car and Riley was in his car and a lot of the practice session was spent on re-starts. Kevin said he was impressed with how Riley got the hang of it pretty quickly.
"We went and tested on Saturday (at Caraway) and I had Tommy's car and I got out there with him," Kevin said. "And I was working with him on re-starts and I let him go one time and I went in behind him and I couldn't catch him."
What Riley enjoys the most about being around racing is being around his father. The two spend countless hours in the garage working on the three cars that are in their family garage that sits about 50 yards from their house.
"I grew up around racing my whole life and it's always been fun for me," Riley said. "I like being in the shop around the cars and it's just he and I in the shop or whatever. So being around him a lot and even when we are just sitting in the shop listening to music - it's just us and that's cool."
Even though Tommy Neal has a catchy nickname, Kevin never had one that stuck during his time racing at Bowman Gray Stadium.
As for Riley, he sort of has a nickname.
"I had an art teacher one time say I was 'The Real Deal Riley Neal,'" Riley said. "I kind of like that one."