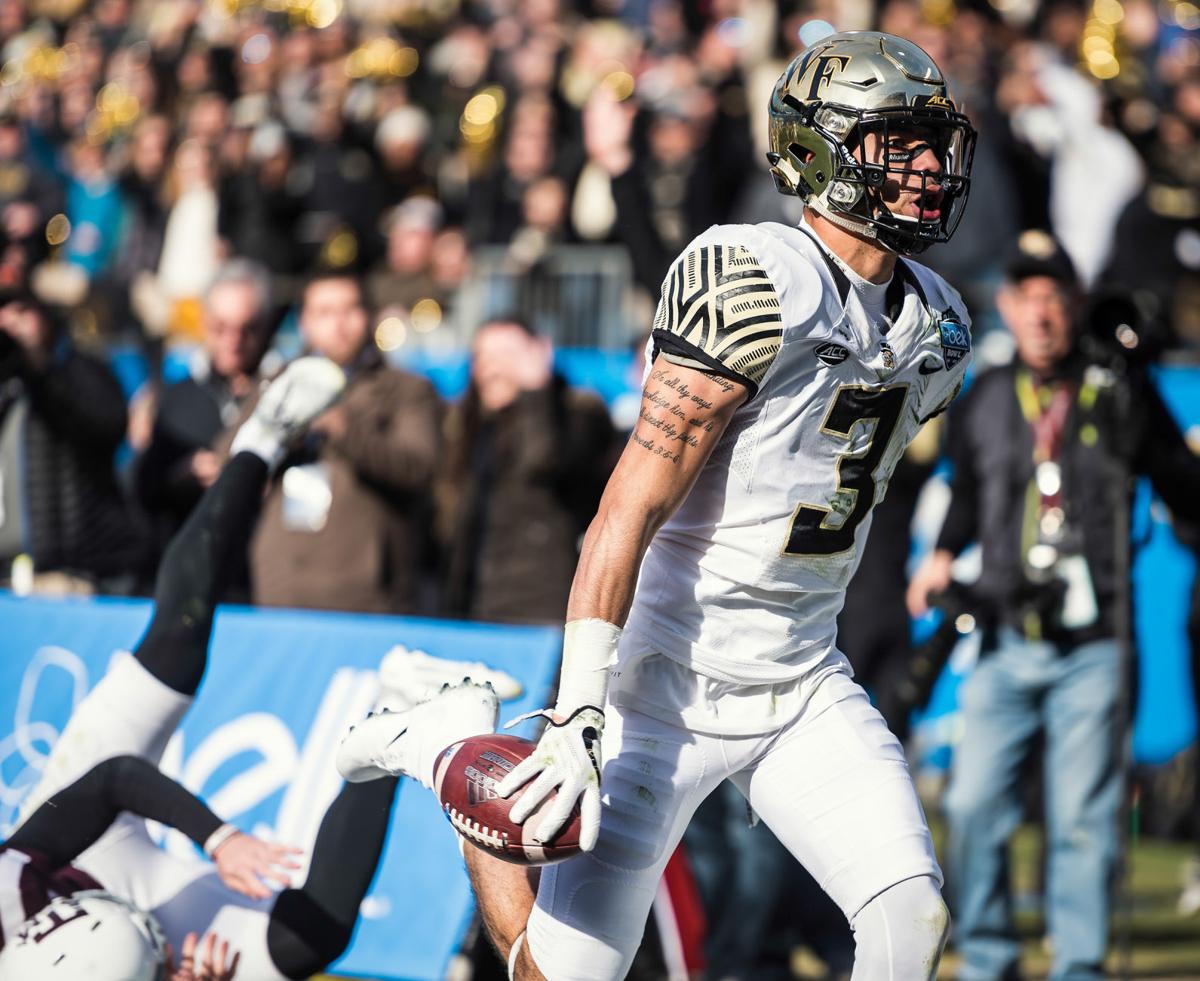 Jessie Bates III is leaving Wake Forest to enter the NFL Draft with two years of eligibility remaining.
Bates, who just completed his redshirt sophomore season, tweeted a statement that included: "I've envisioned playing the National Football League my entire life and the opportunity has finally presented itself. After many prayers plus meetings with my family, mentors and advisors, I am officially declaring for the 2018 NFL Draft."
He's the third player to ever leave Wake Forest early for the NFL Draft. Linebacker Jon Abbate left after the 2006 season and signed as an undrafted free agent with the Houston Texans, while receiver Chris Givens left after the 2011 season and was a fourth-round pick of the St. Louis Rams. Both players left after their junior seasons.
"We are excited and fully supportive of Jessie as he makes the next step in his football career," Coach Dave Clawson of Wake Forest said through a news release. "We appreciate all that he did for Wake Forest football and wish him success at the next level."
The 6-foot-2, 195-pound safety finishes his Wake Forest career with 6 interceptions, 179 tackles and three total touchdowns — including a 59-yard punt return in last week's Belk Bowl victory against Texas A&M. Bates was a consensus Freshman All-American for the 2016 season and was runner-up for ACC Defensive Rookie of the Year. This season he was an honorable mention All-ACC selection.
"As far back as I can remember, it has been my dream to play football at the highest level possible. I don't know if I would be in this position had it not been for the leadership of my coaches from Wake Forest," Bates wrote on Twitter.
Bates missed two games because of injury this past season, in which Luke Masterson started in his place. The Deacons gave up a combined 1,331 yards and 91 points in those games at Notre Dame and Syracuse — though it's worth noting the Deacons held the Orange to five points in the second half.
In the week leading up to Bates' return against North Carolina State, he expounded on his impact that went far beyond his statistics.
"Being a vocal leader of the defense, like it's kind of different if you hear a different voice," Bates said. "Like Jaboree Williams gets used to my voice and I feel like we kind of have chemistry, that's a big part of it. Just having Cam Glenn, I just feel like when I'm on the field with him he feels more confident and he doesn't have to have that big of a role to take over the whole defense."
It's likely Masterson, along with Glenn, will be Wake Forest's starting safeties next season. Wake Forest signed four defensive backs last month, with Clawson calling Nasir Greer and Peyton Woulard future safeties. Greer will enroll this month.
The Deacons also have Coby Davis, who played in the team's nickel package as a true freshman this season, listed as a safety. Other scholarship safeties on Wake Forest's roster with eligibility remaining are Keegan Good, Tyriq Hardimon and Traveon Redd.