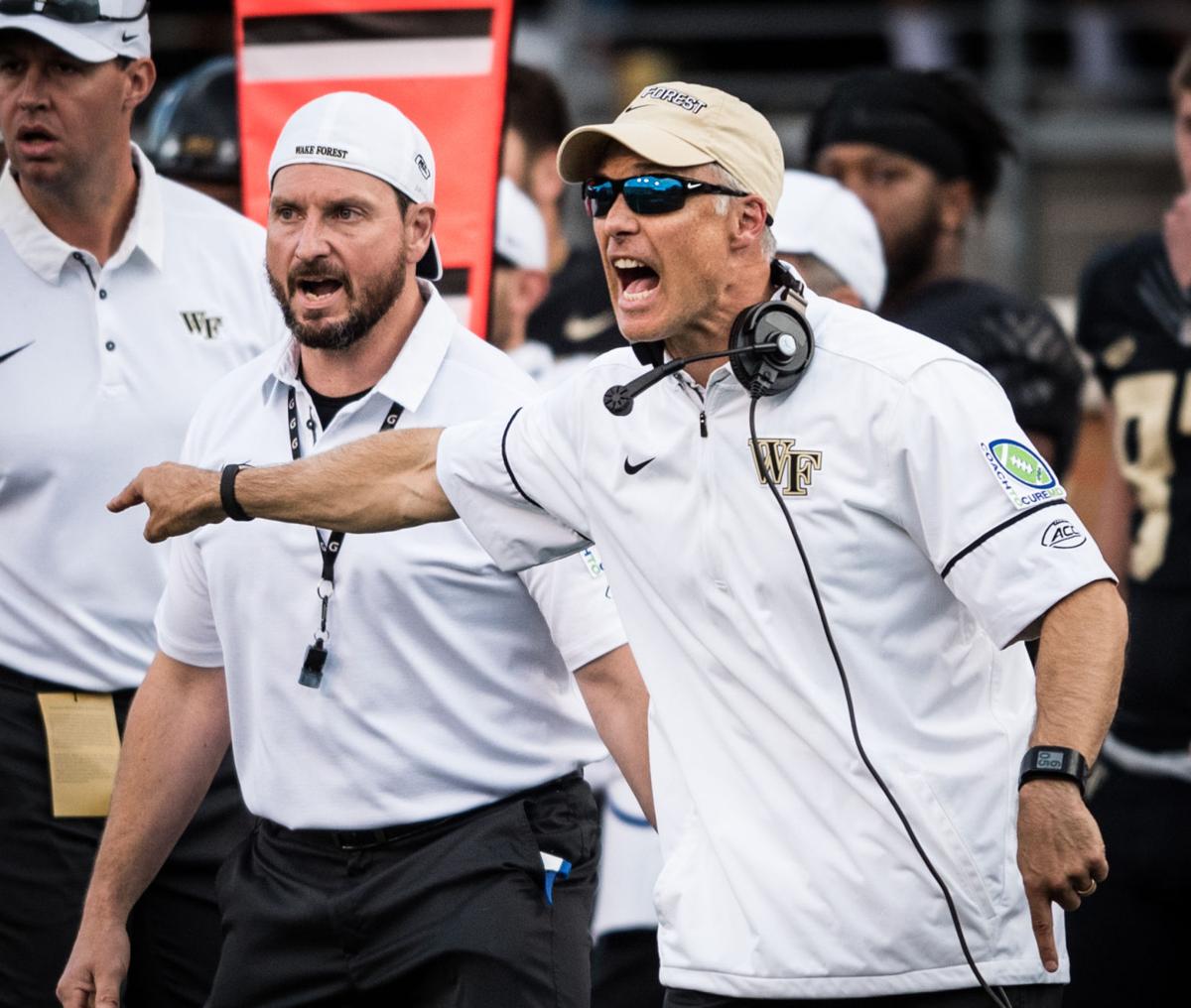 Three days without football practices or classes means Wake Forest players were headed in several directions this week.
Some players, like quarterback John Wolford and running back Matt Colburn II, were headed home to Jacksonville and Irmo, S.C., respectively. Others, like defensive end Duke Ejiofor, were headed to bed.
"Probably all three days, honestly, sleep," Ejiofor said with a laugh when asked if he had big bye-week plans. "Catch up on some sleep, that's it. Watch some football, pretty much it."
Wake Forest practiced Tuesday and Wednesday and won't be together as a team again until a Sunday meeting. After winning their first four games, the Deacons lost their last two to Florida State and Clemson.
The grind of training camp and then six games means the bye week comes at an opportune time.
"We feel like this is a perfect time for our bye week, since six games in," Ejiofor said. "Right now we're going to go over some old film and learn from our mistakes. But basically the most important thing for us is to get rest."
Wolford, nursing a left shoulder injury that kept him from playing at Clemson, felt similar.
"I think the bye week comes at a great time, we're a little banged up right now, so guys give their bodies a rest, give their minds a rest," Wolford said. "You know, we do this before camp where you just get a week off. You just get your mind away."
Having the bye week after back-to-back losses means the next time Wake Forest takes the field, Oct. 21 at Georgia Tech, it'll be 27 days since the Deacons' last victory.
In the immediate aftermath at Clemson, redshirt freshman receiver Greg Dortch said he was ready to play the Yellow Jackets the next day. He also knows the value of resting for the second half of the season, in which Wake Forest will try to make a bowl game for the second straight season.
"I think because of this loss, everybody's going to be anxious to get back, ready to work," Dortch said. "A bye week is always good to rest your body."
In coach Dave Clawson's fourth season at Wake Forest, this is the earliest for the Deacons' bye week. Wake Forest played nine games before its bye in each of Clawson's first two seasons, both of which ended at 3-9. Last year, the bye came Oct. 22.
"We've got to get a couple guys back. I think we get Cade (Carney) back, hopefully we get John (Wolford) back," Clawson said in Clemson's visitor's tunnel. "Just the soreness of you go through training camp and then you play six straight games and whenever the bye week is, it's good. I'd prefer it in the second half of the season like we have it."