The Sportsman Division usually delivers at Bowman Gray Stadium, and the Colors Edge Sportsman 100 was one to remember.
Like the parting of the Red Sea during the overtime laps Zack Clifton saw the carnage and kept on going.
"Everybody was wrecking everywhere," said Clifton, who admitted his car wasn't in the kind of shape it needed to be to win. "But I don't care how I won it because I've never won one of these 100 lappers. This is a big win."
It hardly mattered that Clifton's car wasn't at top speed because cars were dropping out left and right, even during a caution.
On the second-to-last restart leaders Justin Taylor and Spencer Martin came together and it left Taylor pinned to the guardrail. Martin, however, didn't last long as the caution played out, because Taylor caught Martin and knocked him out of the race while the caution flag waved.
After that they both went to the pits with one chasing the other while police officers raced there on foot. According to witnesses there was no altercation in the pits between the two drivers, and they stayed away from each other even though their cars sat about 100 yards apart in their respective pits.
"I don't know what happened and I thought of all people Spencer was better than that," said Taylor, who led most of the laps and had the dominant car but wound up 13th. "We went off in the corner on the restart and he was no where close and then he just kept driving into me."
Martin, who finished 14th, shrugged when asked what he saw.
"I was trying to stay in the first few (places)," Martin said. "I thought I did a good job of that and I had a good car tonight. On the last lap there I ducked underneath him there and I felt like I was beside him, but he spun and I guess he thought I ran over him which I don't think I did."
After the collision with Martin setting up to win the race, Taylor had other ideas.
"Then (Taylor) came up and wasted us on the caution," Martin said. "But that's what (the fans) love over here."
Other drivers knocked out late included Amber Lynn on lap 94 along with "Tiger" Tommy Neal. They both came together off a restart and were knocked out of contention. Neal, the points' leader and defending champion, finished 10th and Lynn, who is trying to become the first woman to win a Sportsman Division points title, finished 11th.
Tim Brown led from flag to flag in the first 25-lap Modified Division race as he chases his 11th points' title. Brown added to the Stadium record with his 94th career win as he bested Burt Myers, who finished second.
Heading into Saturday night's racing Myers, the four-time defending champion, and Brown were tied for the points lead. Myers is also chasing his 11th championship.
"I think about the championship every day," Brown said in Victory Lane. "We also think about winning races each week, we're just blessed with a great car and a great crew."
In the second 25-lap Modified race it was Danny Bohn held off Jason Myers with Brandon Ward third and Chris Fleming fourth.
In the 20-lap Street Stock race, points' leader and defending champion Billy Gregg started 14th but worked his way up to fifth after overtaking Gerald Robinson Jr. on lap 18. But Robinson then caught Gregg and spun him out in the third turn that ended the night for Gregg, whose car had to be towed back to the pits.
Winning the race was pole-sitter David Creed, but he was disqualified in a post-race inspection, according to track officials, because of a technical issue.
Because of the disqualification of Creed's car, Brian Wall was the winner and Kenny Bost, a veteran driver in two other divisions, ran for the first time in the Street Stock Division and was credited with a second-place finish.
Notes: There's one rain date on the Bowman Gray Stadium schedule and that's slated for Aug. 28. That date is reserved just in case the Aug. 21 racing is rained out. The Aug. 21 date is the final regular-season date but if that gets rained out the final racing could be made up on Aug. 28. "We have that Aug. 28 date because we like to settle the point titles on the track," said Loren Pinilis, who handles public relations for the NASCAR-sanctioned series…. This Saturday at the Stadium the Thunder Road Grill Stadium Stock 50 will be the featured race. There will also be two 25-lap Modified races as well as races in Sportsman and Street Stock divisions with just four weeks left of racing this season…. Randy Pettitt, the longtime track announcer, seemingly has all the statistics for every driver at the stadium. He needs all that information throughout the Saturday nights. Pettitt, who grew up in Winston-Salem and has been going to races for years, was asked how many races he's seen in his life-time. "I've been coming here since I was 4-years-old," he said. "I bet I've seen more than 4,000 races at this track…. The Bowman Gray Stadium Ladies Auxiliary gave out two $500 college scholarships during the pre-race activities on Saturday night. The two students who received $500 each toward their college education were Emma Myers, a daughter of driver Jason Myers, who is going to Alabama, and Alexis Penniger, who is going to N.C. State.
PHOTOS: Bowman Gray racing, Saturday July 24, 2021
071121-wsj-spt-bowmangray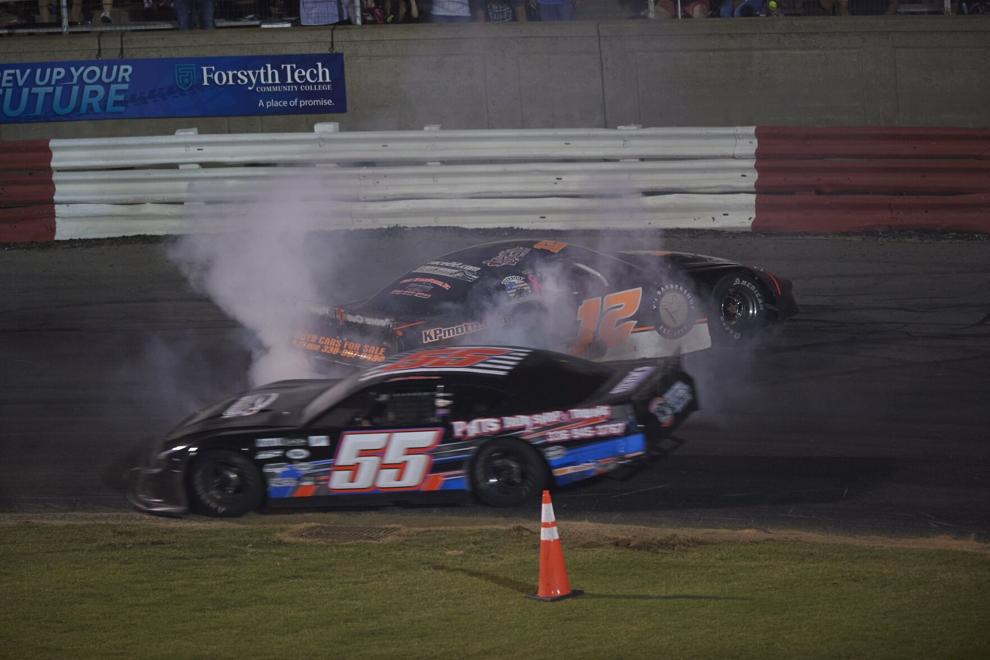 071121-wsj-spt-bowmangray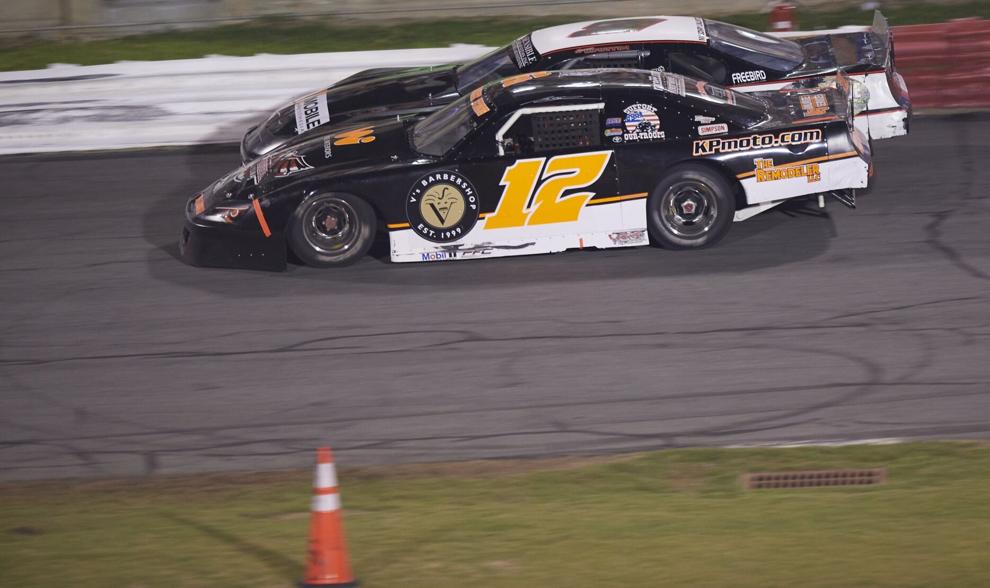 071121-wsj-spt-bowmangray
071121-wsj-spt-bowmangray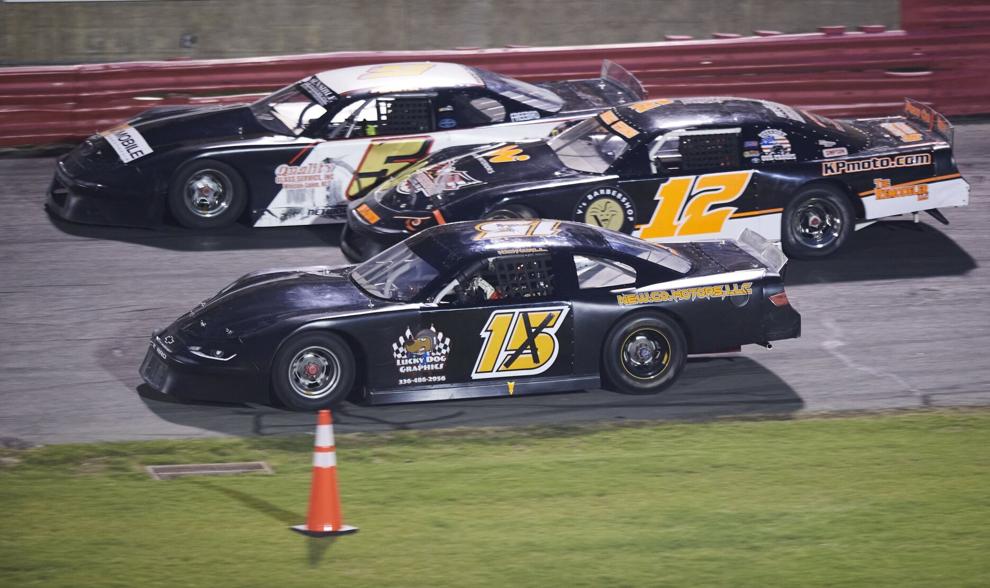 071121-wsj-spt-bowmangray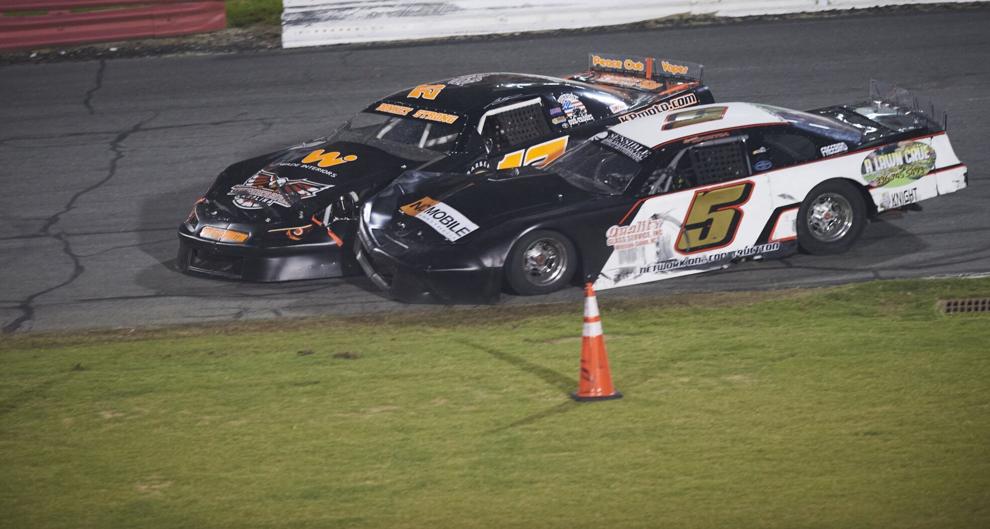 071121-wsj-spt-bowmangray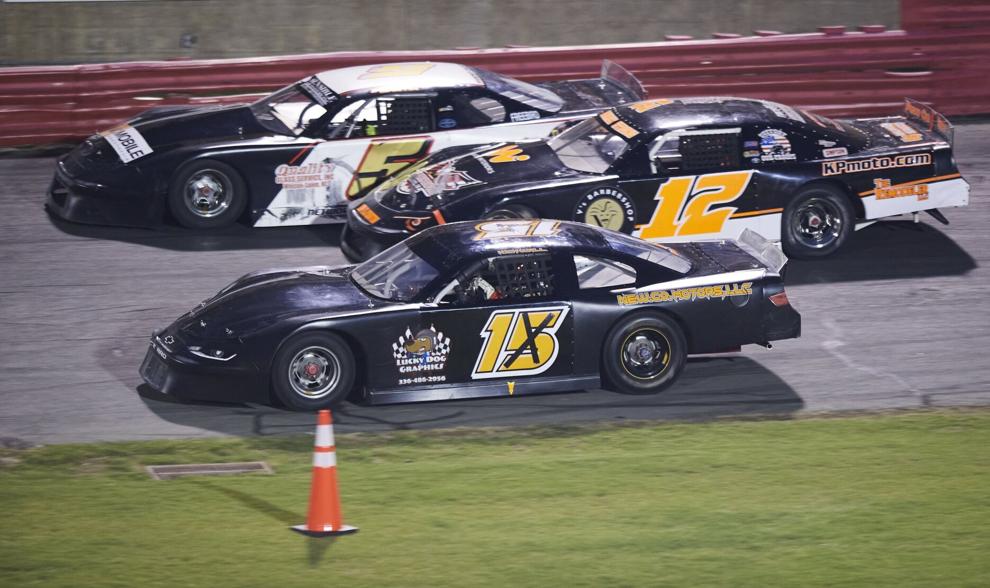 071121-wsj-spt-bowmangray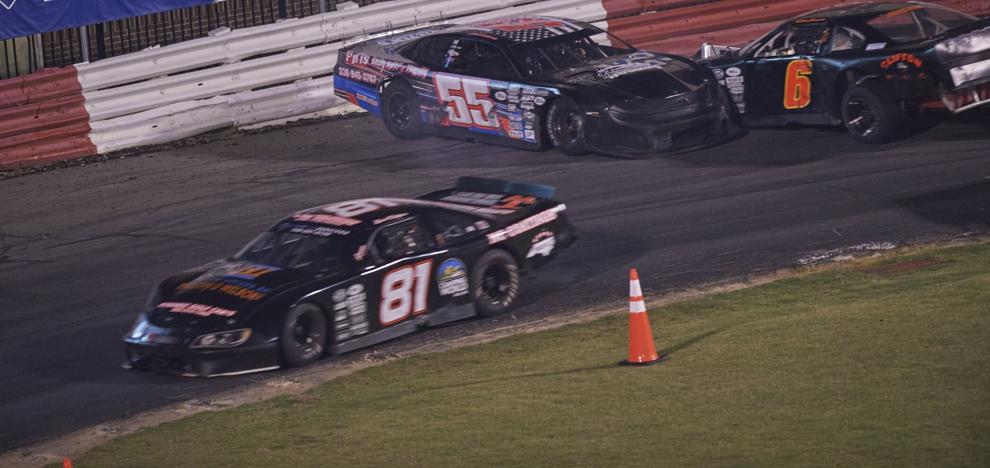 071121-wsj-spt-bowmangray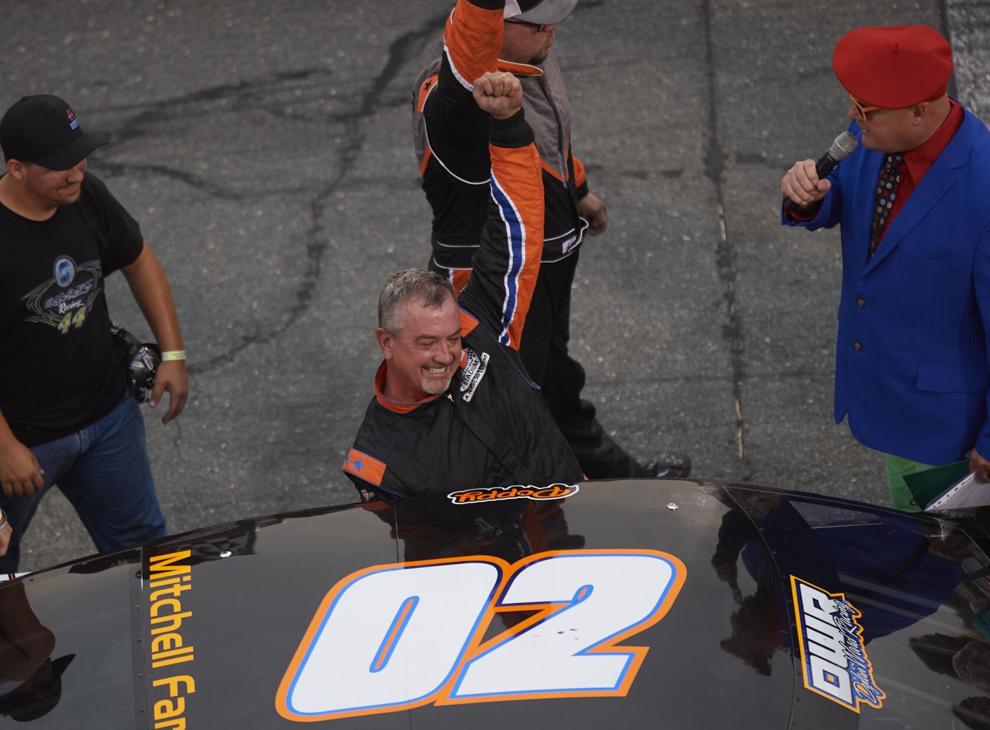 071121-wsj-spt-bowmangray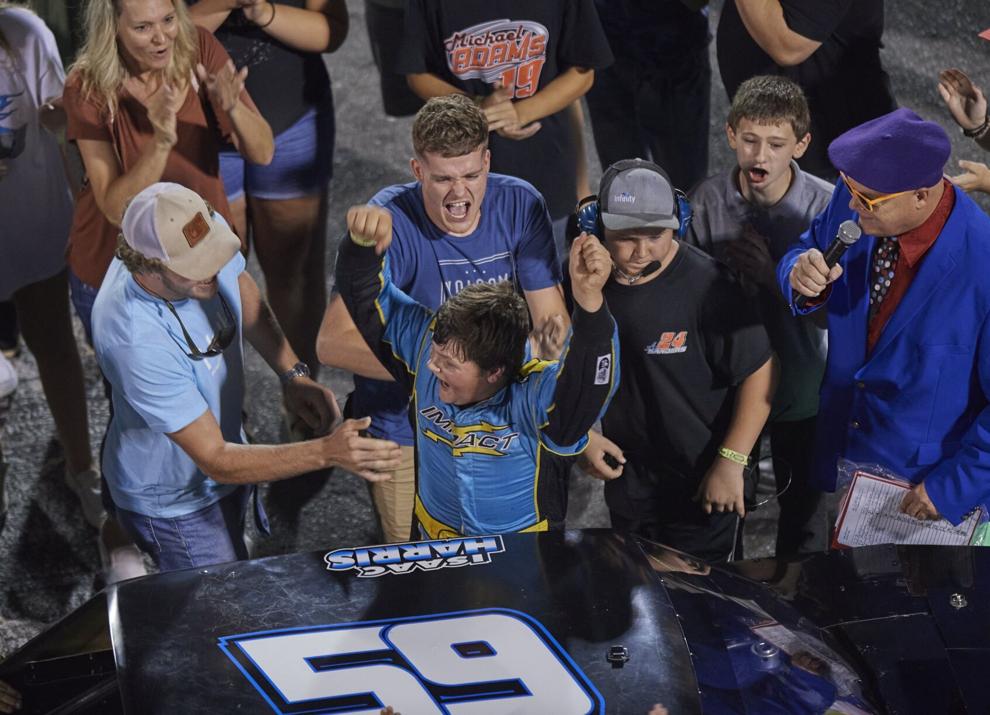 071121-wsj-spt-bowmangray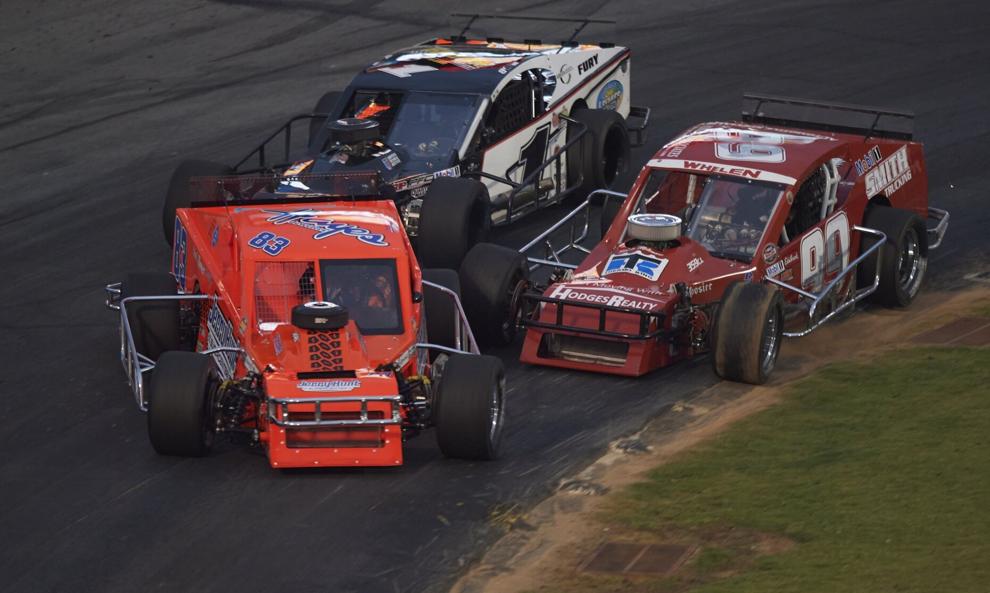 071121-wsj-spt-bowmangray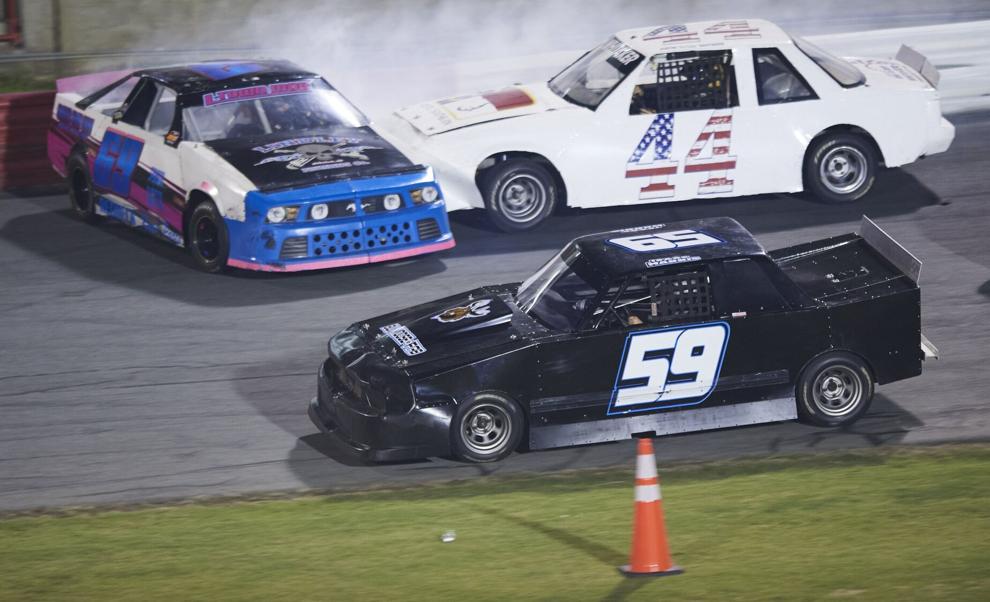 PHOTOS: Bowman Gray racing, Saturday July 24, 2021
071121-wsj-spt-bowmangray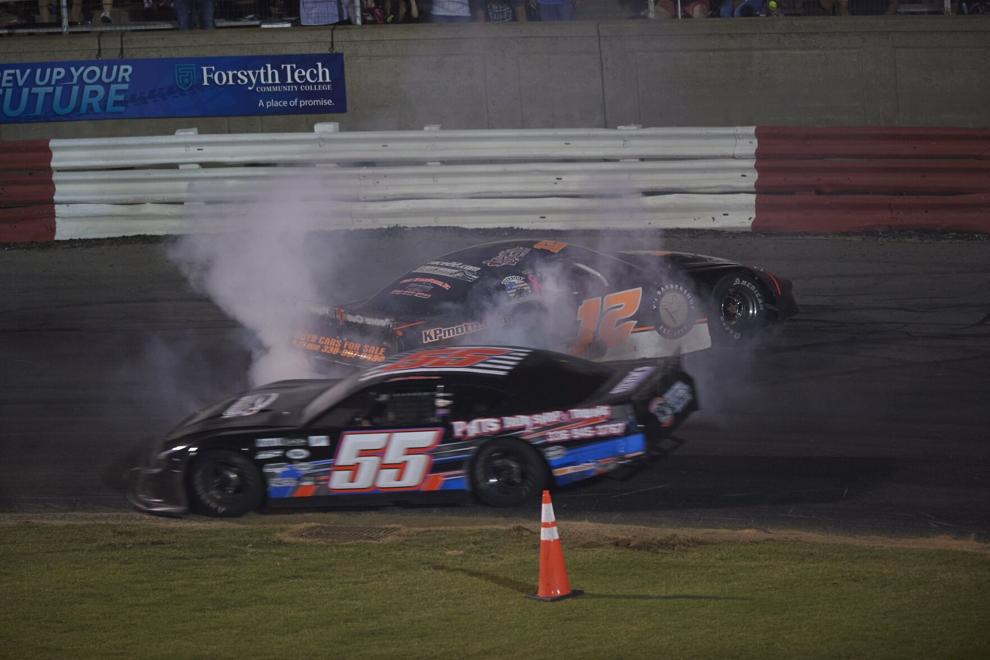 071121-wsj-spt-bowmangray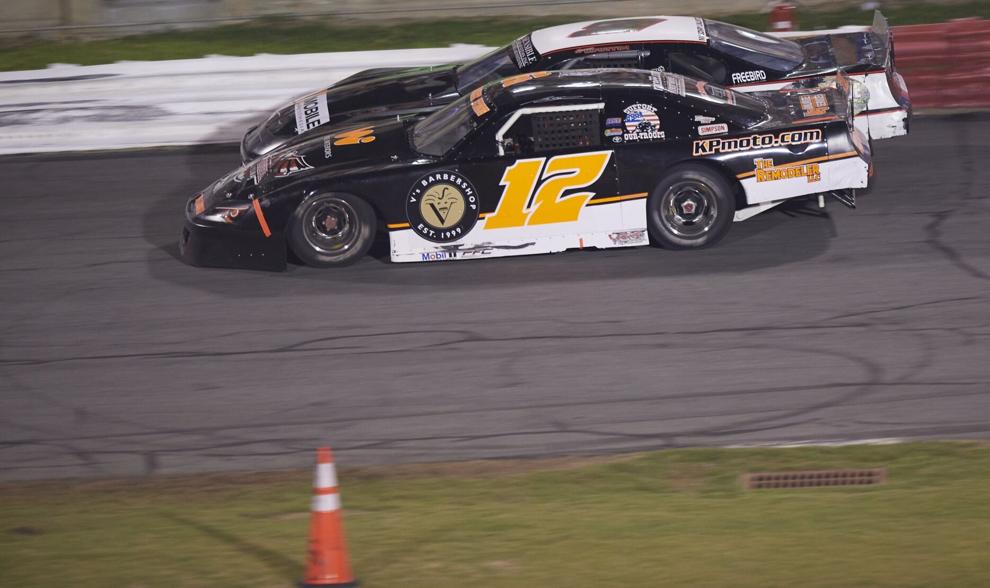 071121-wsj-spt-bowmangray
071121-wsj-spt-bowmangray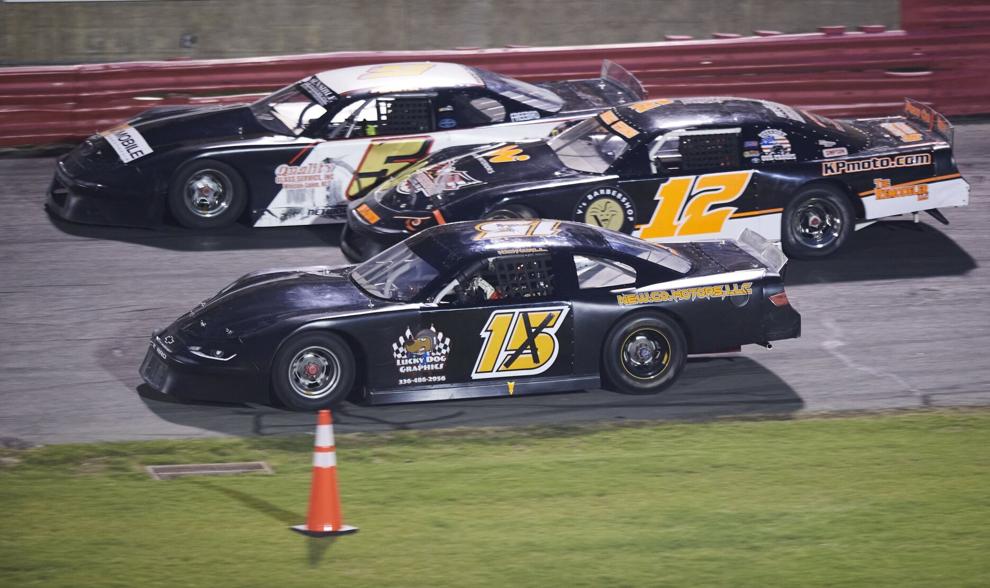 071121-wsj-spt-bowmangray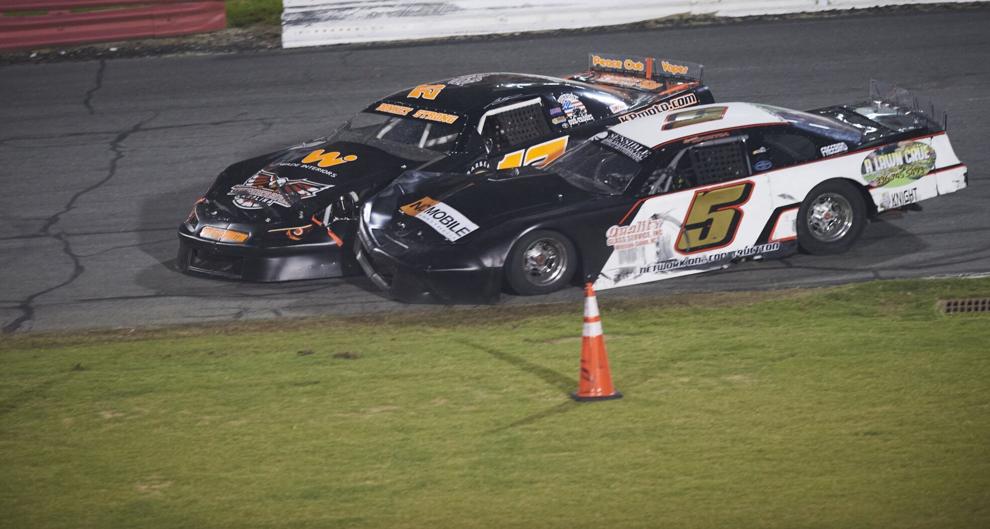 071121-wsj-spt-bowmangray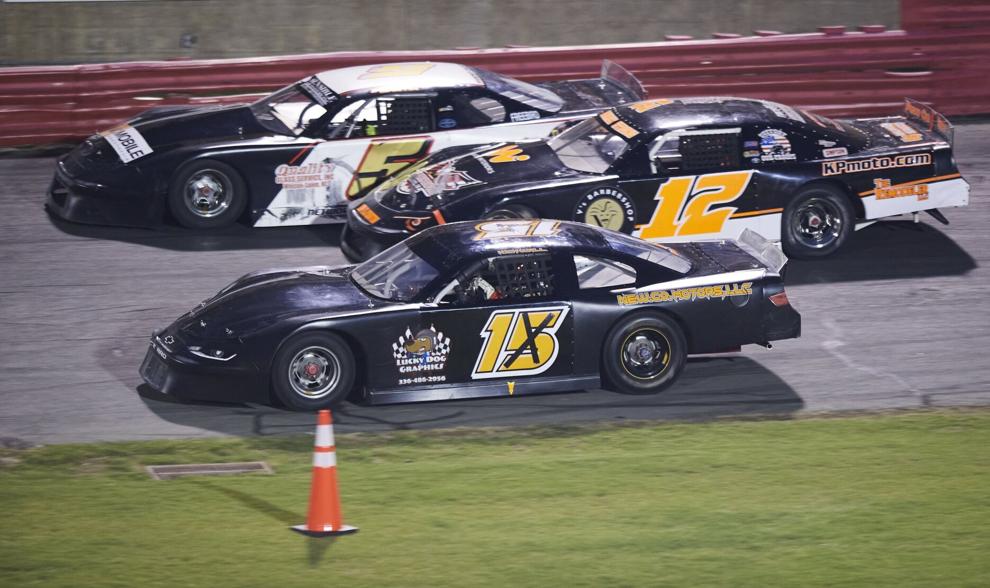 071121-wsj-spt-bowmangray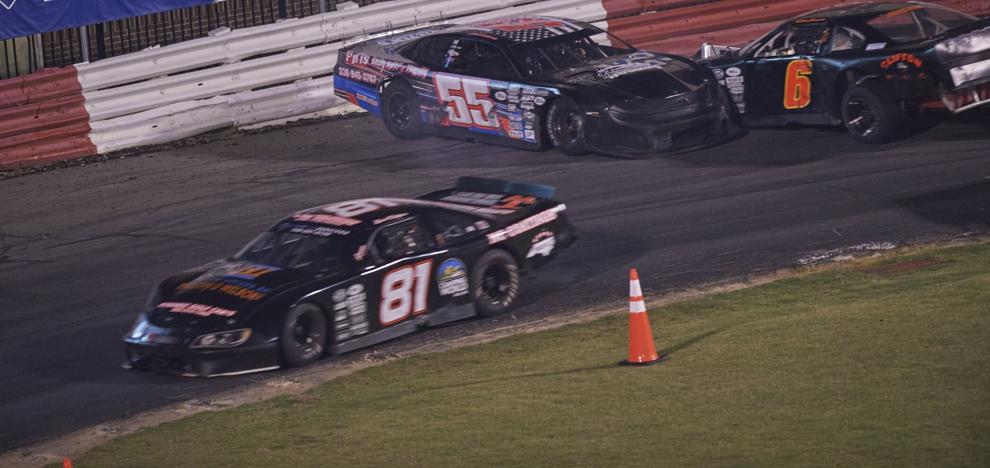 071121-wsj-spt-bowmangray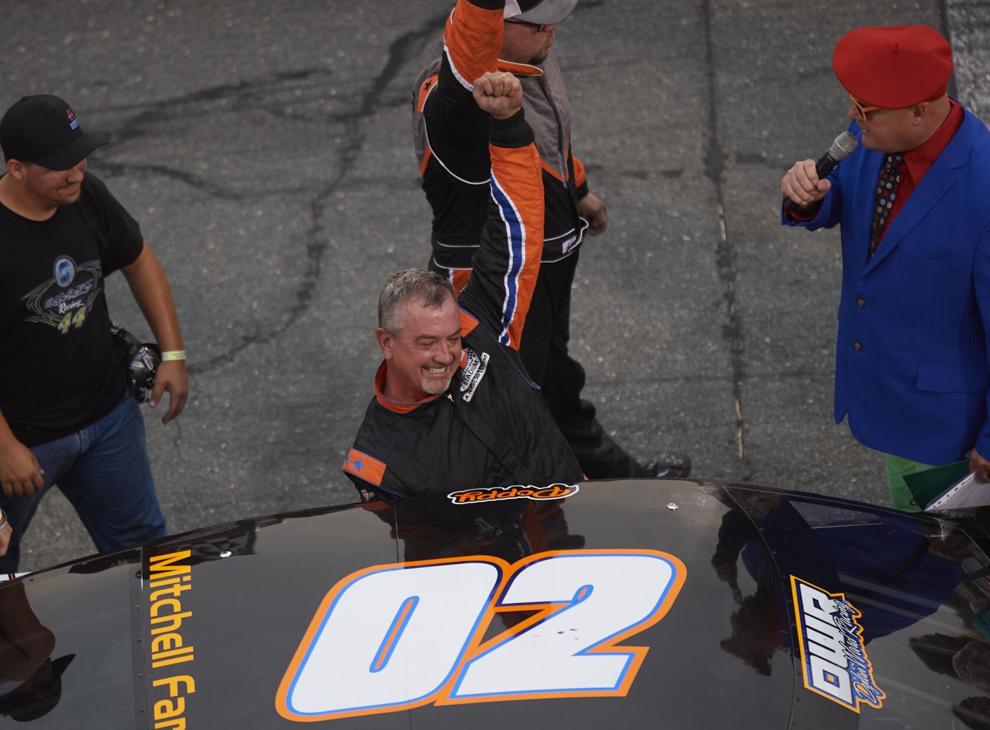 071121-wsj-spt-bowmangray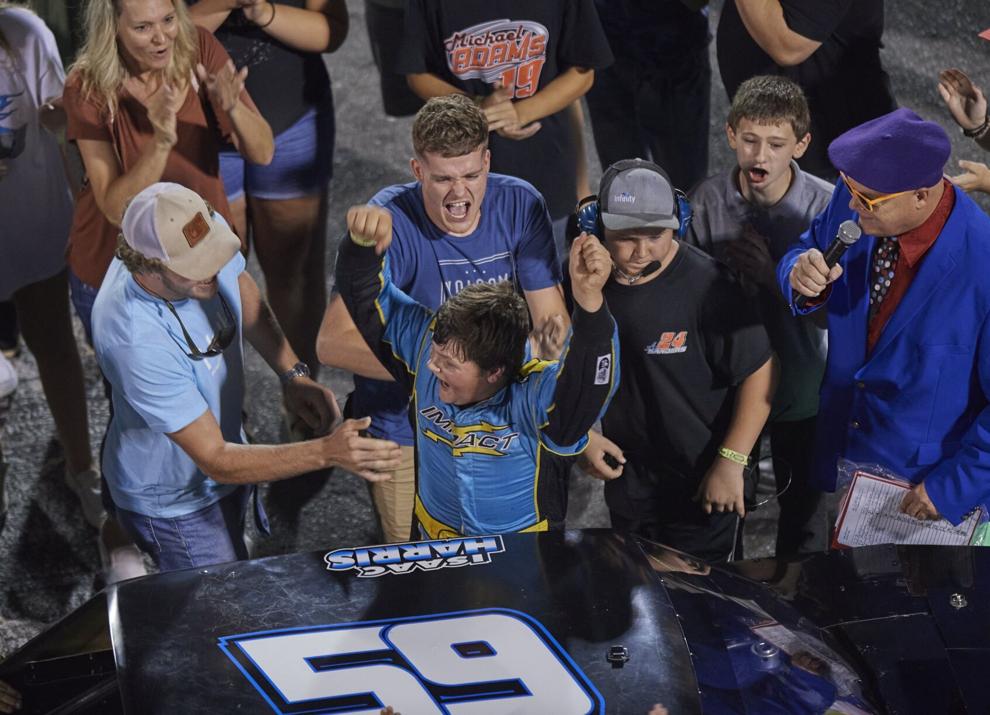 071121-wsj-spt-bowmangray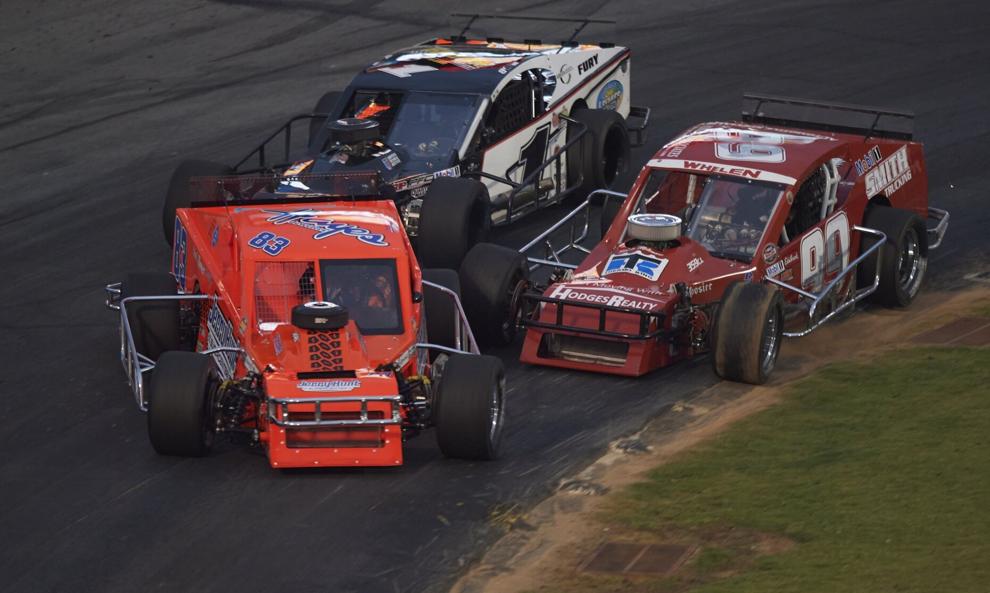 071121-wsj-spt-bowmangray