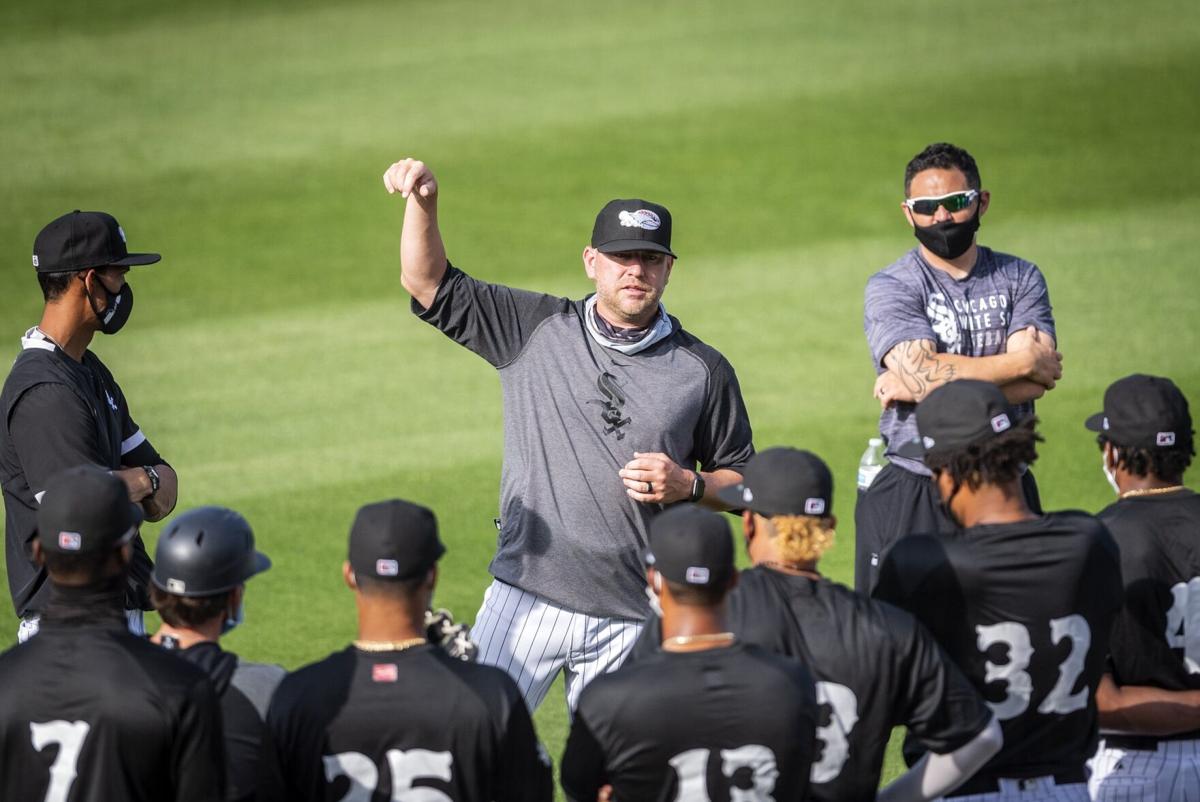 A preview of the Winston-Salem Dash, who will open their minor-league baseball season on Tuesday night, playing their first home game since Aug. 29, 2019.
Season opener
7 p.m. Tuesday (gates open 6:15 p.m.)
Truist Stadium, Winston-Salem
How to watch and listen
New in 2021
North Division: Aberdeen, Md. (Orioles); Brooklyn (Mets); Hudson Valley, N.Y. (Yankees); Jersey Shore, N.J. (Phillies); Wilmington, Del. (Nationals).
South Division: Asheville (Astros); Bowling Green, Ky. (Rays); Greensboro (Pirates); Greenville, S.C. (Red Sox); Hickory (Rangers); Rome, Ga. (Braves); Winston-Salem (White Sox).
All series are six games, and Mondays are off days.
The Dash's first series is at home, meaning games May 4-9, then the Dash will play two straight road series and return for a home game May 25 against Hickory.
Winston-Salem's final regular-season home game will on Sept. 19. The Dash's final two series will be at home, against Bowling Green (Sept. 7-12) and Asheville (Sept. 14-19).
A Triad rival
Greensboro will be in the league with Winston-Salem for the first time since the cities were in the Carolina League in 1968, and they'll meet 24 times. Their series: In Winston-Salem, June 15-20, Aug. 10-15; in Greensboro, June 1-6, July 27-Aug. 1.
About COVID-19
North Carolina is permitting 50 percent capacity at outdoor venues, although Gov. Roy Cooper could further loosen restrictions June 1. But Major League Baseball rules will determine a number of protocols that will affect spectators:
Fans are required to wear masks when not eating or drinking, per Major League Baseball rules.
Social distancing of 6 feet is required.
Fans will not permitted to watch batting practice; players will not be allowed to sign autographs.
No between-innings promotions will take place on the field, no ceremonial first pitches are permitted, and national anthems will be recorded.
Personnel
A look at the White Sox prospects ranked among the top 30 in the organization by MLBPipeline.com:
• SS Yolbert Sanchez: Ranked No. 21. ... Played for three seasons in his native Cuba. ... Defected and play with the White Sox' team in the rookie Dominican Summer League in 2019, hitting .297 in 29 games.
• RHP Caleb Freeman: Ranked No. 24. ... Former Texas Tech hurdler who reached Low A (two games with Kannapolis) in his debut in 2019. ... Nine walks, 38 strikeouts in 24 2/3 innings pitched in 2019 (2.19 ERA).
• OF Bryce Bush: Ranked No. 25. ... Played in 67 games with Kannapolis in 2019 but hit only .201 with 92 strikeouts in 254 at-bats.
• SS Lenyn Sosa: Ranked No. 27. ... Signed with the White Sox at age 16 out of Venezuela. ... Hit 35 doubles in 122 games as a 19-year-old in 2019 for Kannapolis. ... Could be a fit at third or second base, MLBPipeline.com says.