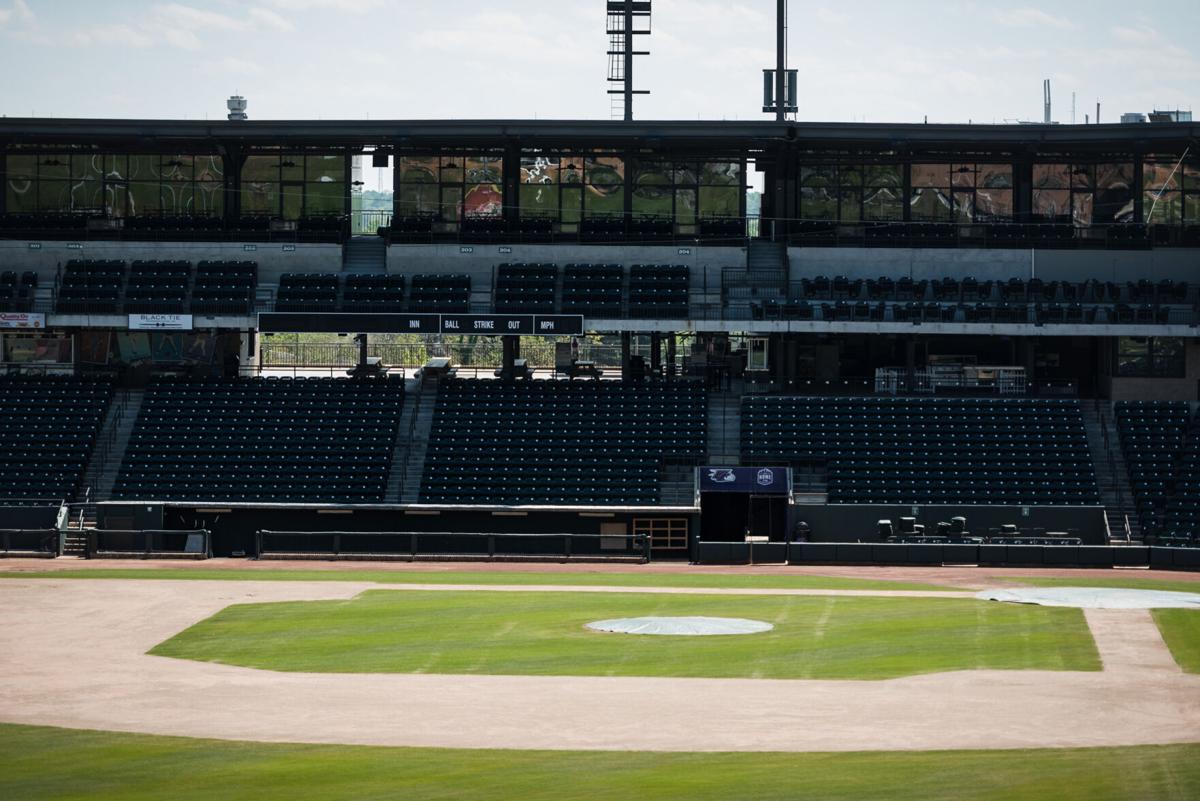 The Winston-Salem Dash, at 30 percent capacity, would be able to accommodate about 2,000 spectators when the team's High-A East League season begins in May.
The Dash plans to offer tickets in groups of two, four and six, with those groups separated by 6 feet from other spectators, says C.J. Johnson, the White Sox affiliate's president and general manager. And even with limited numbers, the ballpark experience will still include concessions.
Indoor sports arenas with seating of more than 5,000 will be allowed to have attendance at 15 percent of their capacity, and outdoor venues will be allowed to seat spectators at 30 percent capacity.
Gov. Roy Cooper's delivery of lifted attendance restrictions came on a February day on which temperatures reached the mid-60s and no doubt had baseball fans, with their eyes on spring training in Florida and Arizona, pining for a new season in the Triad.
"We were very excited to hear that news, yes," Johnson said. "One, because it clearly means that COVID numbers are going in the right direction. For us, it's a major step in our preparation for the season. We were able to receive our schedule two weeks ago. Now we know that we will start with at least 30 percent capacity, allowing us to build a framework to allow fans to be properly separated and to have a safe experience."
The Dash will open at home on May 4 against Rome, a Braves team. The Greensboro Grasshoppers, a Pirates minor-league team, will be in the High-A East with Winston-Salem, putting the two cities' baseball teams in the same league for the first time since 1968.
Thirty percent capacity isn't 100 percent, but it sure is a start for the Dash and any other organizations or teams.
"At this point, we're excited to have 30 percent," Johnson said. "As operators, we're challenged to make it work financially and make it fun for fans and safe for fans. We're up to that challenge. We hope that the COVID numbers continue to go down for all the reasons we want those to go down. But as the restrictions go up, it makes it easier to achieve some normalcy."
Eddie Wooten is sports editor of the Winston-Salem Journal and the News & Record in Greensboro.