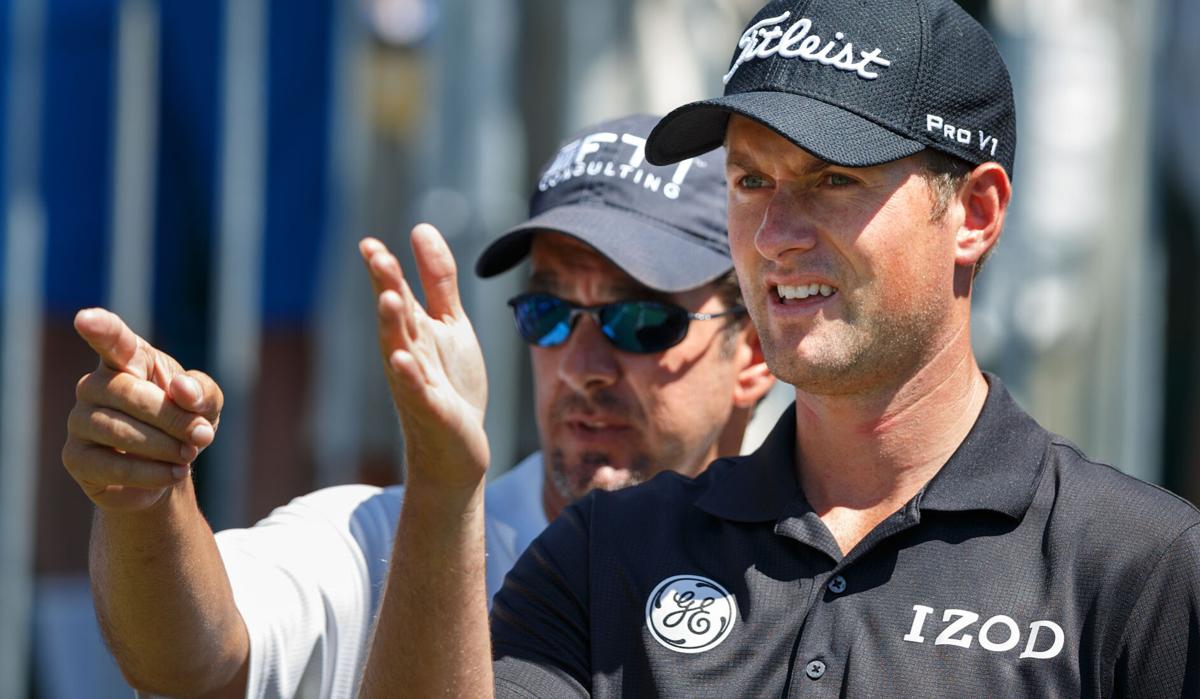 GREENSBORO — Look on the bright side, golf fans. Tiger Woods won't risk his aching back two weeks in a row, so you won't miss him.
But otherwise, in a year when no fans are allowed at Sedgefield because of the global coronavirus pandemic, the Wyndham Championship has assembled a talented, deep field of players.
"As we all know and saw (in 2015), Tiger brings another level of stardom," tournament director Mark Brazil said Saturday. "But I think this is probably our second-best field that we have seen in probably the past 20 years."
That's a bold statement. But the cold, hard numbers back him up.
Although the field is tentative and can change until Monday, as of Saturday the city's 81st PGA Tour event features:
• Four players ranked in the $10 million Wyndham Rewards top 10: No. 2 Webb Simpson, No. 3 Sungjae Im, No. 7 Patrick Reed and No. 9 Brendon Todd.
• Seven of the top 15 in FedEx Cup points: Simpson, Im, Reed, Todd, No. 12 Lanto Griffin, No. 13 Abraham Ancer and No. 15 Sebastián Muñoz.
• Ten of the 12 men who have won the Wyndham Championship since it moved back to Sedgefield. Only Henrik Stenson and Camilo Villegas — whose 22-month-old daughter died of cancer last month — are not in this year's field.
• Sixteen of the top 50 in the World Golf Rankings, led by No. 4 Simpson, No. 8 Reed and Englishmen No. 13 Tommy Fleetwood and No. 16 Justin Rose.
The international presence alone is impressive. Ancer (Mexico), Im (South Korea), defending British Open champ Shane Lowry (Ireland) and Paul Casey (England) are all world ranked in the top 30.
And the strong field comes the week after the PGA Championship, one of golf's four majors, is played in San Francisco on the Pacific coast — something that would be impossible to duplicate in a regular year.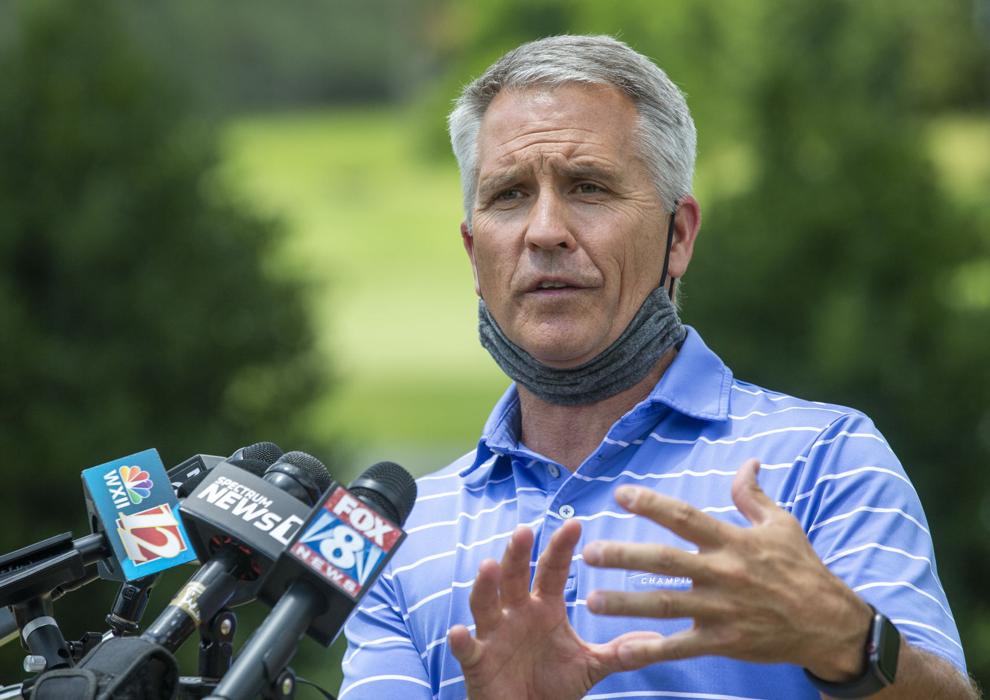 But this year has been anything but regular.
"We're kind of benefiting a little bit from the limited opportunities to play out there this year," Brazil said. "There were five or six tournaments that were canceled altogether. … I didn't envy what was going on at the PGA Tour with the schedule shuffling decisions they had to make.
"We're lucky to have our event going on. We're lucky to have the PGA Tour going on. Our friends down the street in Charlotte, they didn't get to have their tournament (in May). That's a blow to all of us in North Carolina, and we felt that."
Even so, the Wyndham kept its spot on the calendar as the last regular-season tournament before the start of golf's postseason, the three-tournament FedEx Cup playoffs.
The top 125 players after the Wyndham qualify. And that remains a strong draw for the tournament.
"There's a lot to be played for at the Wyndham Championship," Brazil said. "Obviously, there's the usual competition for who's going to get into the playoffs. Now there's the question of who's going to be in the top 10 and split the $10 million for the Wyndham Rewards. Those are two huge reasons to play. … There's a combination of reasons why people are coming."
Jordan Spieth, for instance, started the week No. 90 in the FedEx standings, comfortably in the playoffs but competing for a top-70 spot to advance to the second round.
And Sergio Garcia, who won the Wyndham in 2012, started the week just 16 points outside a playoff spot in the top 125.
Reed, meanwhile, can protect his spot in the Wyndham Rewards Top 10 and perhaps move up with a strong finish here.
Ancer, Griffin and Muñoz are all chasing a lucrative spot in the top 10.
"(Ancer) is such a talent, and this golf course really fits his game as a shot-maker," Brazil said. "Well, he's like No. 13 on the FedEx Cup list. He doesn't have to play. But maybe there's a chance he can get in on some of that Wyndham Rewards cash. There are a few guys coming for that reason."
And so Greensboro's event goes on — without fans allowed at the golf course but with a strong field of players — as a made-for-TV tournament.
"I talked to Paul Casey on the phone the other day," Brazil said, "and he was like, 'I can't stand this without the fans.' A lot of these guys feed off the fans' energy. They love having those fans and sponsors out there. So this has not been easy for them. But we all understand it. It's a pandemic. The virus is extremely contagious. We're all waiting for the day when we're on the other side."
Contact Jeff Mills at (336) 373-7024, and follow @JeffMillsNR on Twitter.