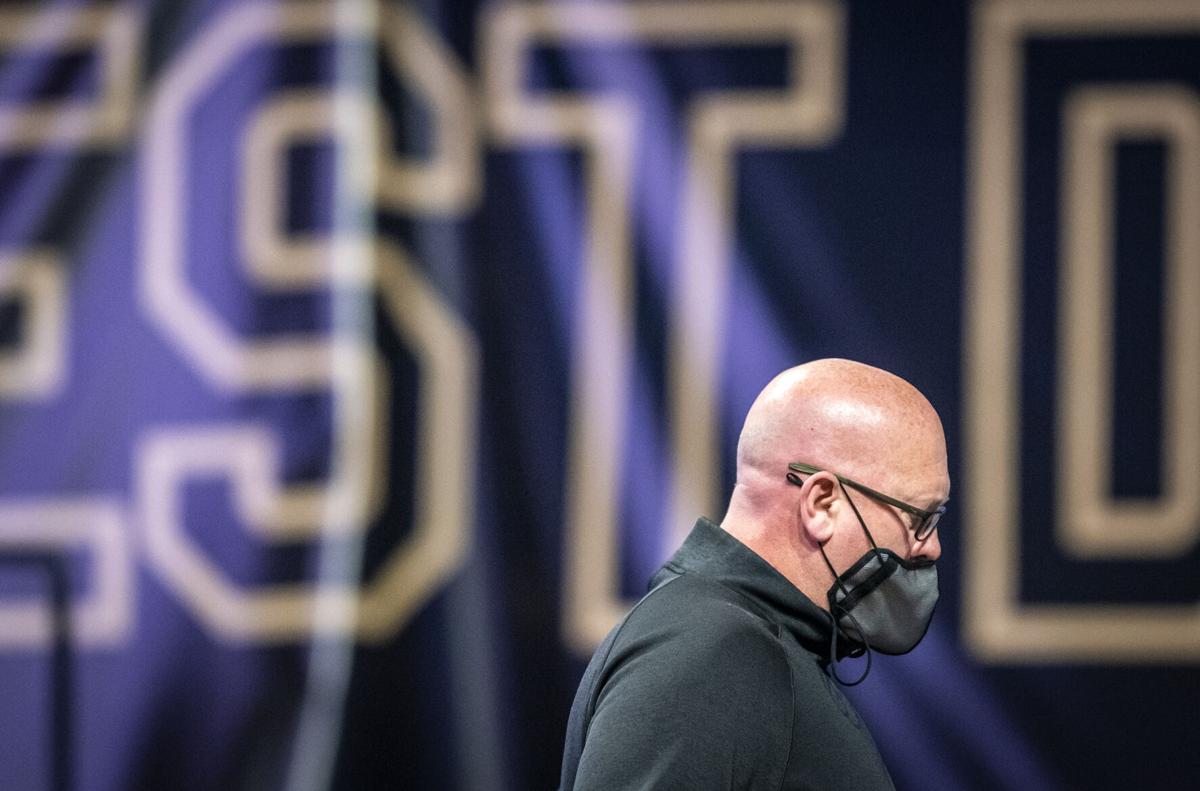 Wake Forest's halftime procedure against Duke was no different than any other basketball game this season.
The staff meets until 10 minutes before the start of the second half — reviewing the first half and hashing out adjustments — before Coach Steve Forbes addresses the team and the Demon Deacons hit the court again. 
Unlike all the other times, though, Forbes didn't get to go back out with them. Called for a pair of quick technical fouls with just more than three minutes until halftime, he was forced to stay behind as Wake Forest (3-10 ACC, 6-10 overall) went on to lose, 84-60, to the visiting Blue Devils.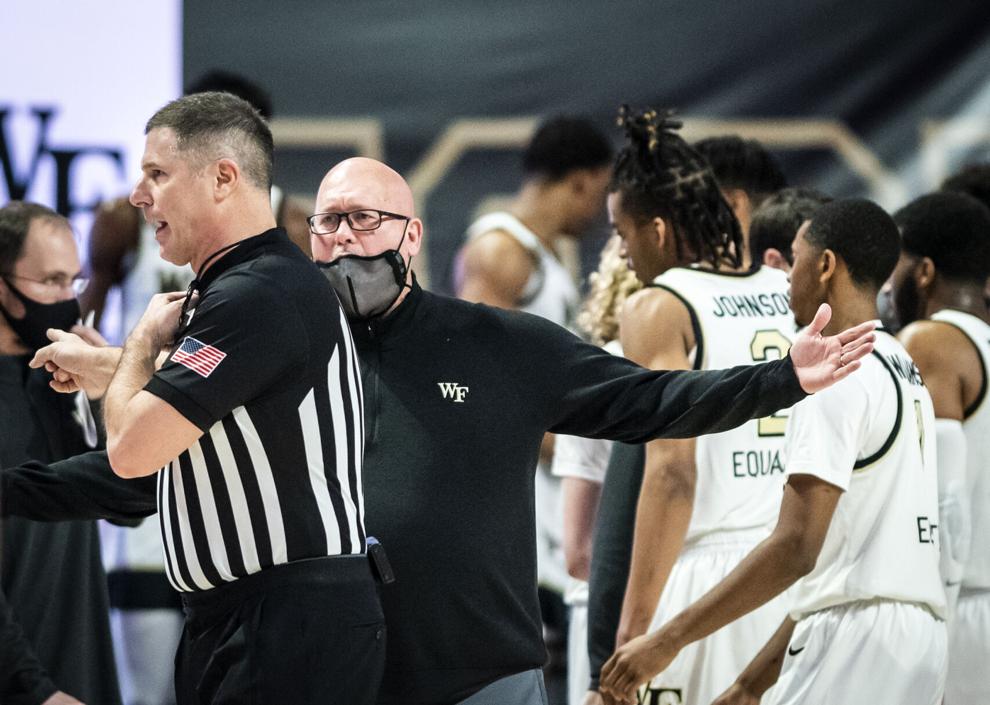 "I've always had great relationships with the officials," Forbes said. "I got respect for them and the job they have to do, but I'm going to fight for my players. I got a passion for them and our university and our team. That's not going to change today, and that's not going to change tomorrow."
It happened in a flurry. Forbes became perturbed after a no-call on a junior guard Daivien Williamson, who drove into the paint for a layup, found contact and landed on the floor.
A loose ball out of bounds on the other side of the court triggered the final TV timeout of the first half. Forbes, with 3:18 until halftime, used the moment to share his thoughts. The coach approached the referee, getting momentarily animated as the two moved toward midcourt.
A quick discussion led to two quicker techs and an ejection for Forbes. After Duke's Matthew Hurt made two of the four free throws, Duke led 38-22.
The sequence led to momentary confusion — it appeared Forbes realized he'd been ejected, talking to officials for a few moments at the scorer's table — before he walked off, head down slightly and eyes focused on the floor as he exited. 
"I'm more upset because that's my team," Forbes said of the moment. "I don't want to ever leave them out there without me, but again I'm always going to fight for my team and my players and Wake Forest University. So yeah, you're kind of conflicted a little bit, but for the most part, I just wanted to be there to coach the game and coach the team.
"And no disrespect to Duke, either. I didn't want that to be the narrative of the game; I thought they played great."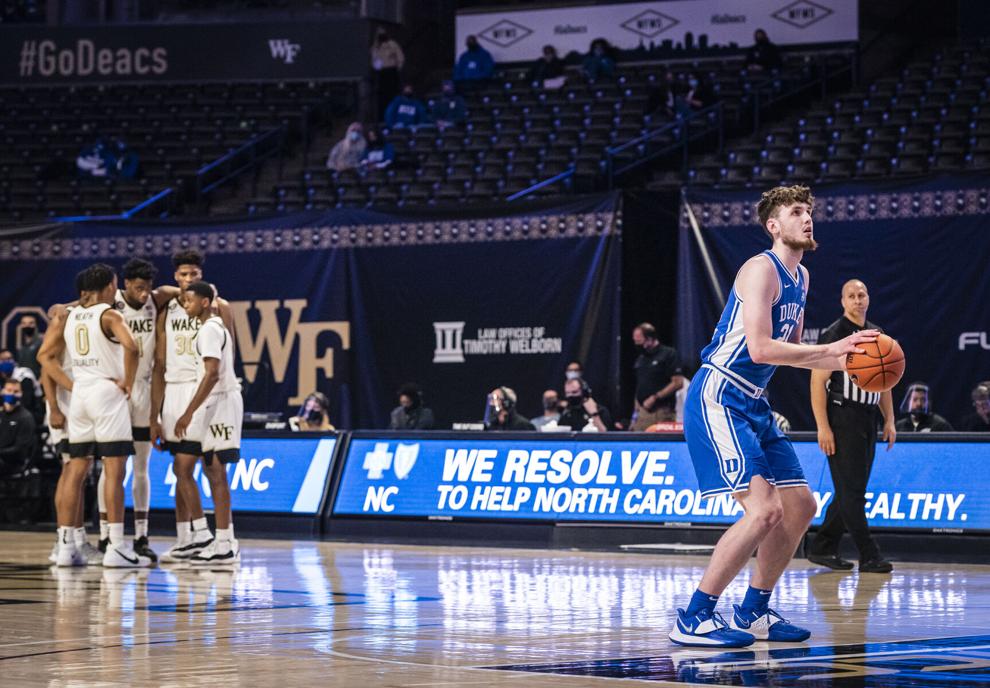 Forbes, in his first season as Wake Forest's head coach, said he was ejected once during his five-year tenure at East Tennessee State. It happened on Dec. 1, 2018, an ETSU away game against Wofford.
The Terriers, then led by current Virginia Tech coach Mike Young, won 79-62 behind a 24-point performance from Fletcher Magee. Forbes got hit with two back-to-back technical fouls with 1:35 remaining. That Wofford team would eventually go on to win the Southern Conference, grab a  No. 7 seed in the NCAA Tournament and nearly upset Kentucky in the second round. ETSU, no slouches either, went 24-10 that season. 
The situation was much more different Wednesday. Wake Forest saw its first conference rematch get out of hand quickly. The Blue Devils (7-6, 9-8) shot 54% and found a double-digits lead in the first half. 
Wake Forest came off an impressive showing against No. 16 Florida State — a 92-85 loss to a team that would beat No. 7 Virginia by 21 points two days later — to face a Duke team fresh off freshman Jalen Johnson's decision to opt out for the remainder of the season.
The teams' previous matchup, a 79-68 Duke win on Jan. 9, featured 26 points from Matthew Hurt and a 21-point, six-rebound performance from D.J. Steward. 
In the trip to Joel Coliseum, Hurt chipped in 22, and Steward had 16 and seven. Same issues with even more frustration. 
Forbes said he was bothered by the looks his team gave him. The offense would get a couple of good possessions, then get out of rhythm. He said he didn't feel his defense out there at all, and if he wasn't feeling it, Duke definitely wasn't, either.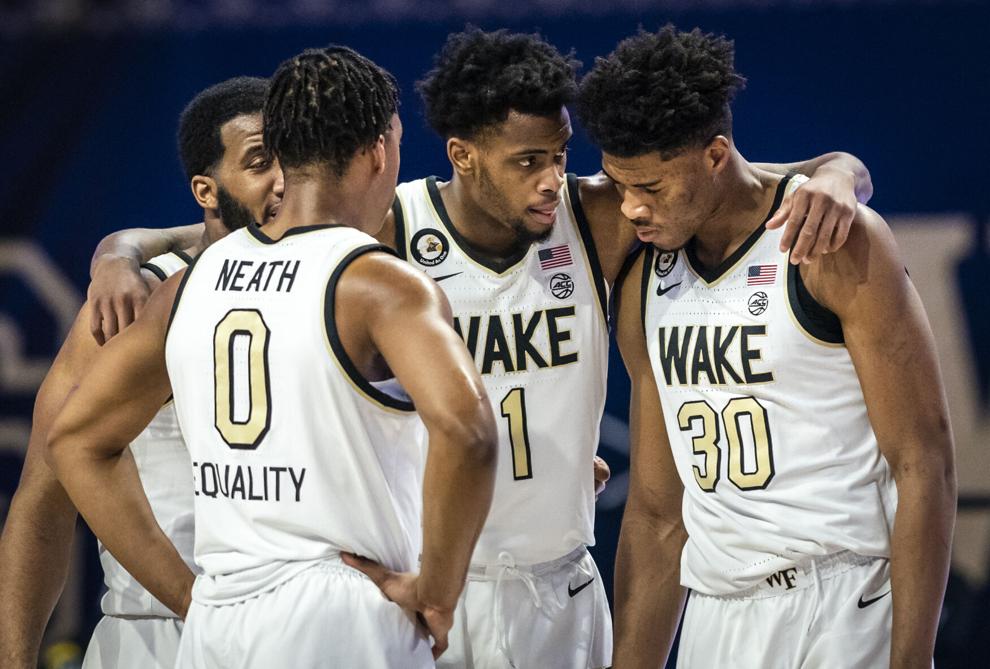 His ejection didn't impact a game that was already trending Duke's way, but it did garner an emotional response from his players. For Isaiah Mucius, it confirmed the general care he's felt from the coach since taking over the program.
"He's not going to let anything go bad about our team," Mucius said. "He's going to fight for us no matter what. So if something's going wrong — he feels like the refs aren't making good calls — he's going to talk about it because he loves and has that much fight for us and wants us to win.
"So we've got to come back and respond with that same energy that he brought for us."