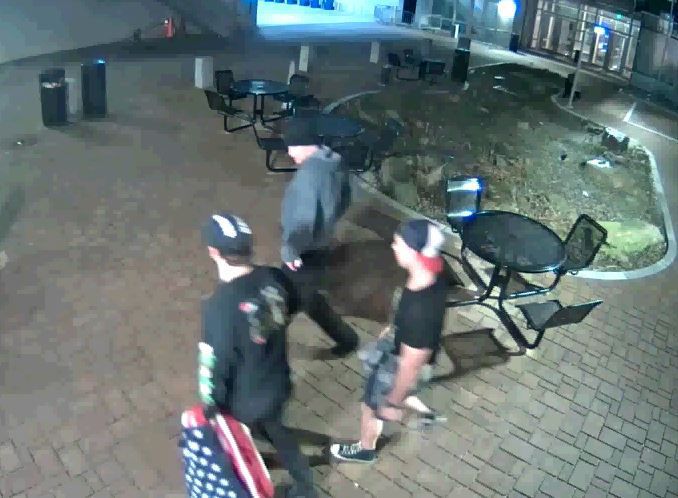 RALEIGH — Police patrolling North Carolina's state government complex are still trying to find people they say stole the U.S. and state flags from atop the Justice Department building in the middle of the night.
North Carolina State Capitol Police officers are looking for three suspects in the alleged larceny of the flags in the early-morning hours of Feb. 18. The police released surveillance camera video that Chief Glen Allen hopes will help identify the suspects. One of the videos shows someone walking away with an American flag.
"We hope to identify these suspects with the help of the public," said Allen said. "These flags were stolen from the people of North Carolina, and larceny should not be tolerated."
A police news release says investigators think the suspects used construction scaffolding to reach the poles on the roof. North Carolina Attorney General Josh Stein has his office in the Department of Justice building.