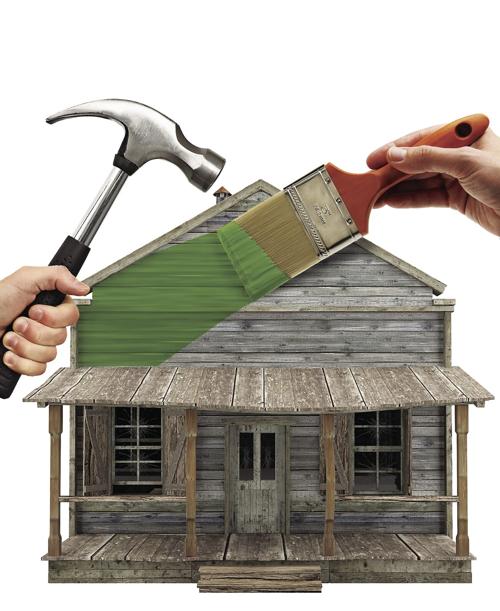 GREENSBORO — The city has hundreds of vacant and dilapidated houses that are a blight to the community and a drag on property values.
City officials have been searching for a way to help neighborhoods fix up or tear down those places in what has been a nagging issue during the last few years.  
Now, a new legal process approved this week by elected officials empowers the city with more authority to wrest control of those residences from neglectful landlords and rehabilitate them.
That new process is part of a systematic effort by the city to improve the quality of its existing housing and hold landlords responsible if they don't maintain their properties.
Officials say the program is a new tool Greensboro can use to improve neighborhoods throughout the city. 
"I think it will really help us toward making strides," Councilwoman Tammi Thurm said. 
With the city putting more pressure on landlords, the hard part in choosing what should be fixed may be where to begin. A city commission has designated 139 residences for demolition and 68 for repairs across Greensboro.
They're places that have been reviewed by the Greensboro Minimum Housing Standards Commission, an appointed body that oversees complaints of properties that are in disrepair — or worse — as judged by a city inspector.
The pilot program, approved unanimously on Tuesday by City Council, will initially identify 20 of those properties to be considered for rehabilitation or demolition. 
Under the program, if owners of neglected properties don't repair or demolish their buildings within a set period of time, the city can go to a judge. That judge can then appoint a developer or contractor to complete the work the owner did not. 
Thurm said such a process became more urgent as City Council set its goals earlier this year and a recent report determined that Greensboro has a severe shortage of affordable housing.
Receivers — the court-appointed people who would take over a property and repair or demolish it — will be selected through a qualification process to make sure they have enough financial resources and expertise to get the work done.
When the work is completed, the receiver can collect rent from the renovated property or sell it.
If the original owner tries to collect rent or sell the property while under the receiver's control, the company or individual can be held in contempt of court. 
But the owner does have some rights in the process. Within 30 days of a court announcing it will appoint a receiver, the property owner can request to have that role. 
Thurm said the new program will improve the older housing that exists and allow the city to return dilapidated residences to the inventory of affordable housing that's needed right now. 
"I really think it's going to be a stepping stone in helping us improve that stock," she said. 
Contact Richard M. Barron at 336-373-7371 and follow @BarronBizNR on Twitter.
Be the first to know
Get local news delivered to your inbox!