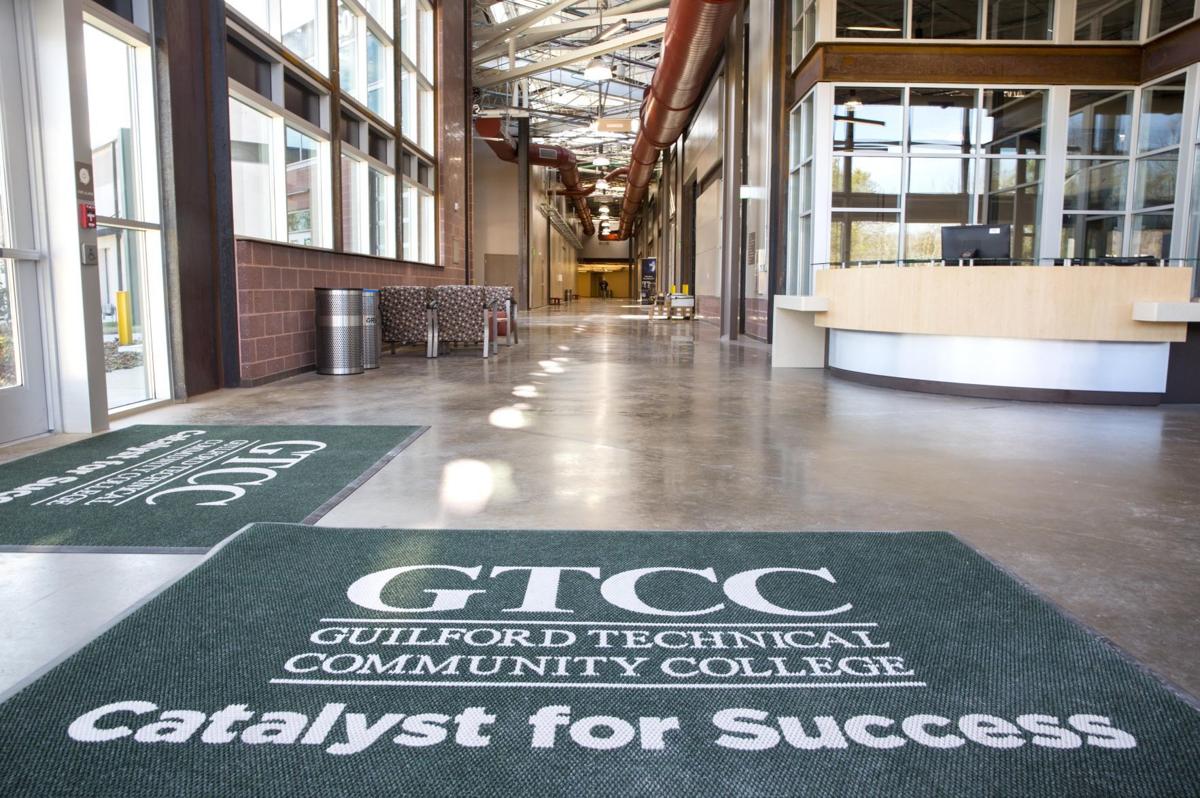 JAMESTOWN — GTCC will start the fall semester on time next month but has adjusted its schedule and class offerings because of COVID-19.
The Guilford County community college said Thursday that fall semester classes will start Aug. 17 as planned. But in-person lecture courses will move online after Thanksgiving, and all final exams will be given remotely.
The college also announced new formats for lecture classes to ensure the social distancing believed to slow the spread of the novel coronavirus. But labs, workforce training classes and continuing education classes — which often require hands-on instruction and access to specialized equipment — will be offered only in person for most of the semester.
"GTCC is taking a measured approach to re-opening while ensuring the appropriate safeguards are in place to maximize the safety of our students, faculty, and staff," President Anthony Clarke said in a statement put out by the college.
The community college is following the lead of nearly all local four-year colleges and universities, which have announced they'll resume in-person instruction in August after moving classes online in March when COVID-19 cases began to be reported in North Carolina. The lone local exception is Bennett College, which said last week that it will start the new academic year online.
Unlike most other four-year schools, however, GTCC has been doing some face-to-face instruction for the past two months. The college in mid-May resumed in-person lab classes in close to 20 programs in areas such as aviation, automotive, dental assisting, carpentry and welding. These lab classes had been suspended when the pandemic hit in March.
The college began in-person summer session classes in June, the same month that some employees returned to the main campus in Jamestown. The college reopened its Greensboro and High Point campuses earlier this month.
Since GTCC resumed in-person instruction in mid-May, a college spokeswoman said Thursday, five students have reported that they contracted COVID-19. The positive cases caused the college to suspend two separate classes for two weeks, but both classes have begun meeting again.
GTCC's plans for the fall 2020 semester, like those announced by other local colleges, includes numerous measures aimed at protecting the health of students and employees. Among them:
• Classrooms will be reconfigured to increase the space between students.
• GTCC will offer hybrid lecture classes — a blend of in-person and online instruction — to reduce the number of days and hours that students are in a classroom.
• The college has increased the number of classes that will be offered completely online.
• In some instances, GTCC lecture classes will meet in two rooms. Students in one room will hear from the instructor directly, while students in another room will watch the same lecture on a screen.
• Face coverings are required on all GTCC campuses.
GTCC said it will continue to hold lab classes in person but with some changes. Students and instructors will have to stay 6 feet apart during the lab. But in labs that require people to be closer than the recommended 6 feet, the college will use health screenings and check temperatures before class.
After Thanksgiving, all in-person lecture classes as well as some workforce training and continuing education classes will move online. Labs will continue to meet in person through the end of the semester. The last scheduled day of fall semester classes is Dec. 12.
The college, which enrolls about 35,000 students annually, also announced Thursday that its volleyball and men's and women's basketball teams won't start their seasons until after Jan. 1. The NJCAA, which governs athletics for the nation's two-year colleges, said Monday that most fall sports will move to the spring semester and winter sports will start play in January.
For more details on GTCC's plans for the fall semester, click here.
Want to know more?
To learn more about GTCC's fall 2020 plan, visit www.gtcc.edu or call the college's COVID-19 hotline at 336-334-4822 Ext. 26843.
GTCC's class registration deadline is Aug. 13. Visit www.gtcc.edu for more details.
Contact John Newsom at (336) 373-7312 and follow @JohnNewsomNR on Twitter.​