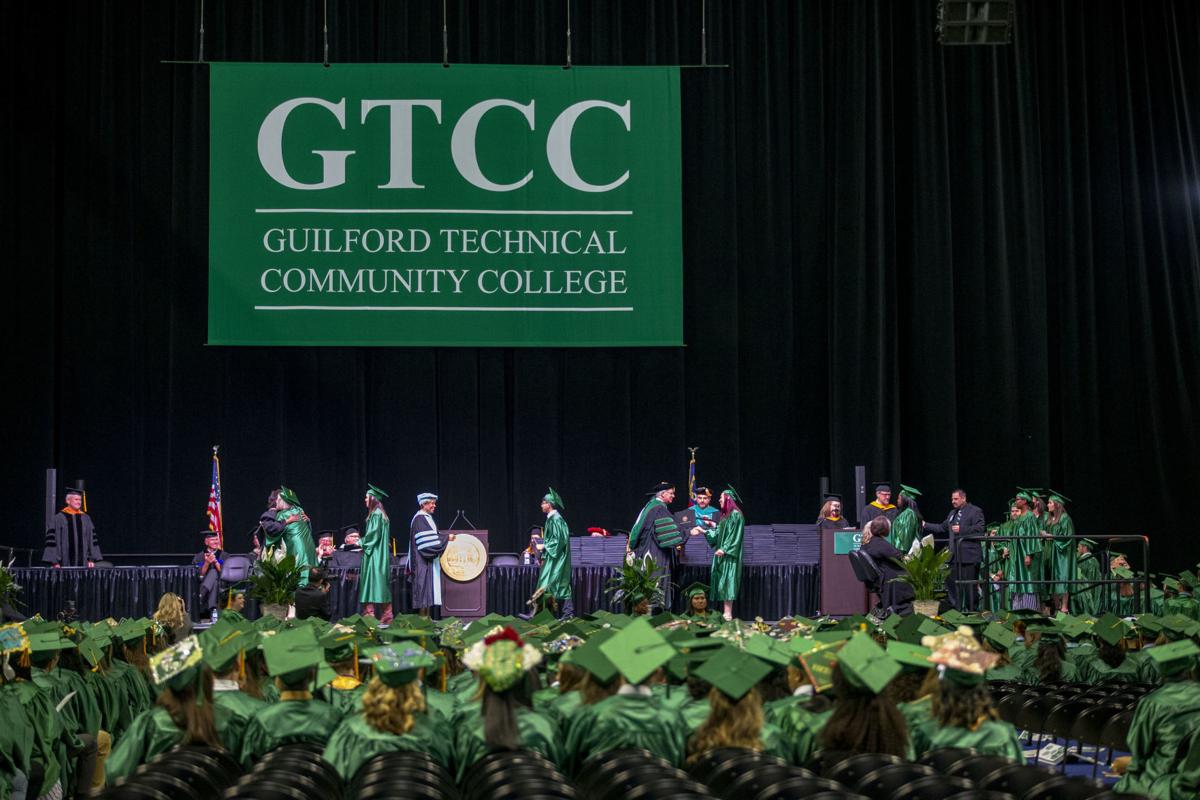 GREENSBORO — GTCC plans to start its summer sessions and fall semester on schedule.
Though classes will continue online through the summer, President Anthony Clarke told trustees Thursday that the college plans to return to its normal operations when the fall semester starts in August.
"The fall schedule — we have not changed," Clarke said during a conference call of the college's governing board. "We're offering the full schedule online and on campus."
Like other colleges across the state and nation, GTCC canceled in-person classes weeks ago as COVID-19 started to spread widely in North Carolina. The college moved about 1,100 class sections online, largely in the curriculum, career and general education areas.
But the college canceled in-person labs and other courses that normally require students to be in close proximity to people.
College officials said Thursday the vast majority of GTCC students have stuck with their classes, which college faculty last month converted from in-person to remote formats in about a week's time.
GTCC surveyed about 150 of these converted classes and found that 87 percent of students on average were still doing the work, said Beth Pitonzo, GTCC's senior vice president of instruction.
GTCC will start its 10-week summer session on May 18 followed by its eight-week session on May 27.
Summer classes will be held online, but some courses won't be offered at all.
Classes that require an in-person lab will start with lectures May 18, and Clarke said the college hopes it can begin holding the actual labs on campus starting June 1.
"All of this is contingent on what happens at the state level," Clarke said.
A statewide stay-at-home order is in effect until April 29, and Gov. Roy Cooper hasn't yet said if he'll extend it.
Clarke also said Thursday that GTCC probably will hold commencement in November or December, depending on when the college can get a date in the Greensboro Coliseum.
GTCC postponed its May 7 graduation ceremony. The rescheduled commencement will be open to students who earned their degrees last fall as well as those expected to finish in May, this summer or next fall.
Contact John Newsom at
(336) 373-7312 and follow
@JohnNewsomNR on Twitter.