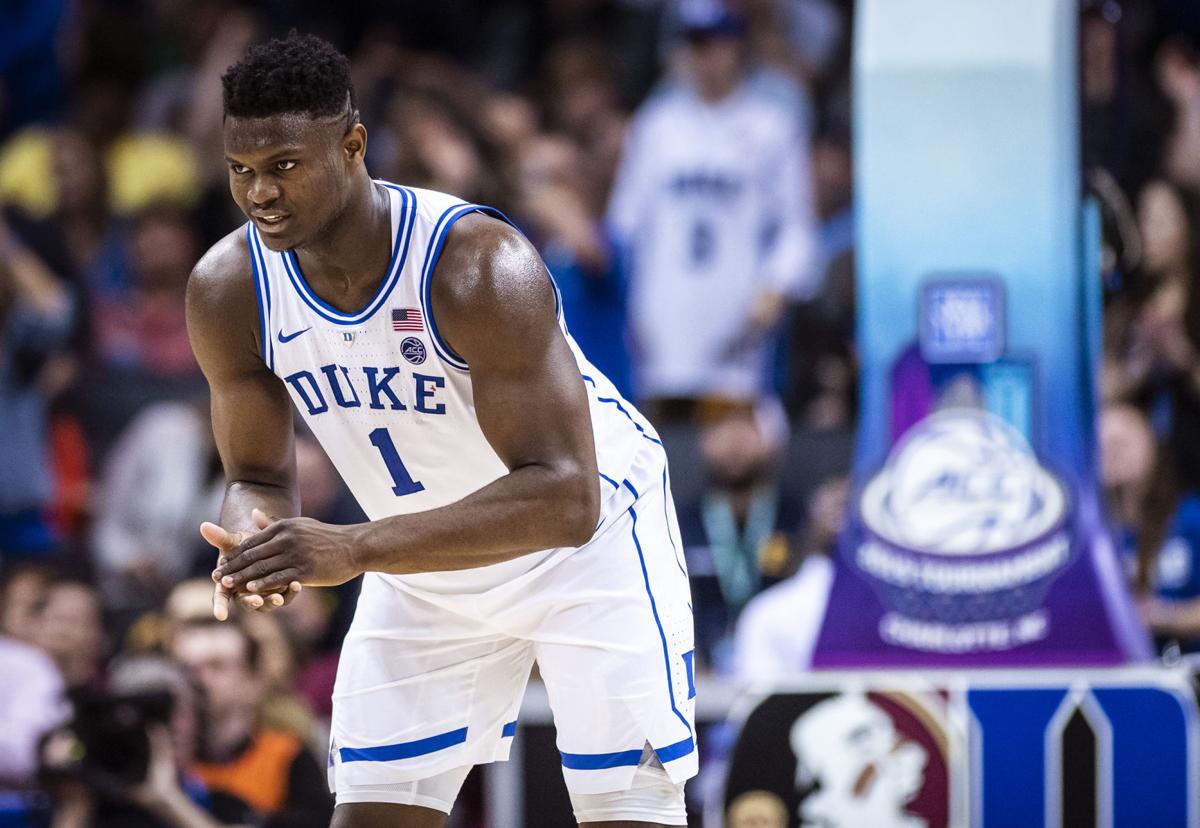 DURHAM — Zion Williamson showed up late.
With about 16 minutes left in Duke's blowout victory against Notre Dame, the former Blue Devil strolled into Cameron Indoor Stadium during a timeout. As the fans began roaring, the budding NBA star's trademark smile began to spread across his face.
Turns out, the cheers for Williamson's arrival wouldn't be the loudest of the night, and that moment wouldn't be the only time Williamson grinned either. Duke put on a show in front of its former high-flying act on its way to a 94-60 victory.
Every moment play stopped, attention turned to Williamson. But the Blue Devils eventually forced eyes back to the court. Duke hit 7 of 14 3-pointers in the second half, including a five-minute stretch where Alex O'Connell and Joey Baker chipped in two a piece and Matthew Hurts added another to send craze the Crazies.
"This was like an old-fashioned Cameron game where the crowd and the team were one," Duke coach Mike Krzyzewski said. "During that magical stretch in the second half where everything goes nuts."
Things were nuts the moment Williamson walked in. The game was already in hand, with the Blue Devils sporting a 17-point lead. And Williamson became a frequent target of the crowd.
At the final under-12 timeout, with the Blue Devils' lead well in hand, the Cameron Crazies shouted "Zion Williamson, sit with us."
Williamson, with former Duke guard Quinn Cook to his right and just behind the Duke bench, tried to ignore it. He began smiling again, covering his face with his hands. Eventually, he was allowed to focus on the basketball game in peace.
Williamson is 10 games into his NBA career at this point. He's averaging 22.1 points and 7.5 rebounds in 27.4 minutes for the New Orleans Pelicans, the organization that made him the No. 1 overall pick in the 2019 Draft. He missed the team's first 45 games due to a torn meniscus and is already starting to hit his stride.
Tre Jones said the team knew before the game that Williamson could appear if the timing worked out. Williamson played in Chicago on Friday nigh after all, scoring 14 points in the NBA Rising Star's game.
Jones — whose older brother Tyus was also in attendance — said Williamson's schedule had been hectic since joining the NBA. For Jones, it was nice to see his former teammate come back.
"It doesn't really do much to us, but all that energy just went up in the building — that definitely affects us," Jones said of Williamson's entrance. "You could tell how hard we were playing, and when he walked in, the injury went up and we kept playing even harder, hitting shots, flying around on defense, doing everything."
Vernon Carey, a true freshman who never graced the roster with Williamson, he kept his reaction simple: "It's exciting."
But for upperclassmen such as Baker and the other holdovers, it promised a moment to reconnect, which Williamson did in the postgame locker room. It also became clear throughout the game that Williamson is still invested in those guys too.
When Javin DeLaurier added a late 3, Williamson held up three fingers and starred his former teammate down. Later on, when Mike Buckmire passed to Justin Robinson for a fast break dunk, Williamson lost his mind and started to laugh.
Baker mentioned after the game how he and Williamson, members of the same recruiting class, would always share that initial college experience together.
Williamson returned on Saturday night to see that Duke is doing just fine without him, and that when the team is clicking, the Blue Devils can still put on a show.
"It's a lot of fun. That place is magical," Baker said. "When it gets loud, it gets really loud and you can feed off of it, the energy of the fans. There's nothing like it. It elevates the level of play to a different level."
ACCWakePrac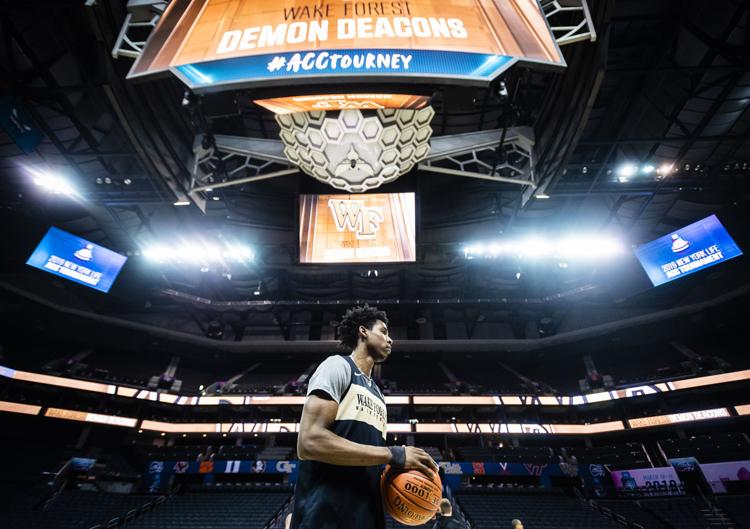 ACCWakePrac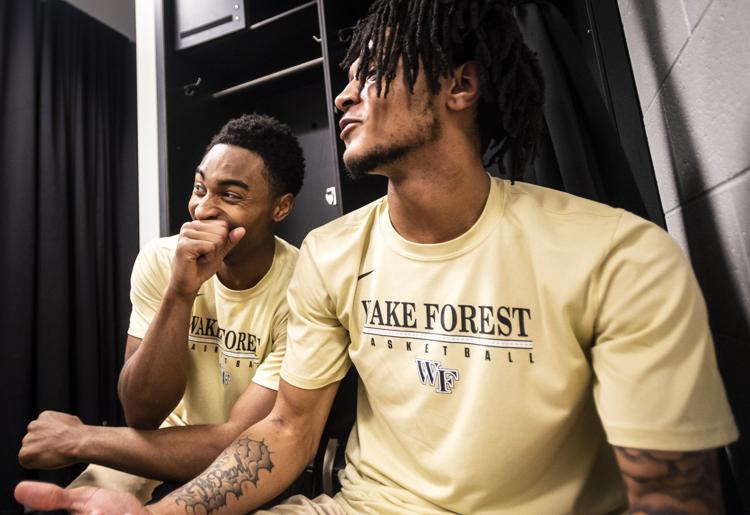 ACCWakeMiami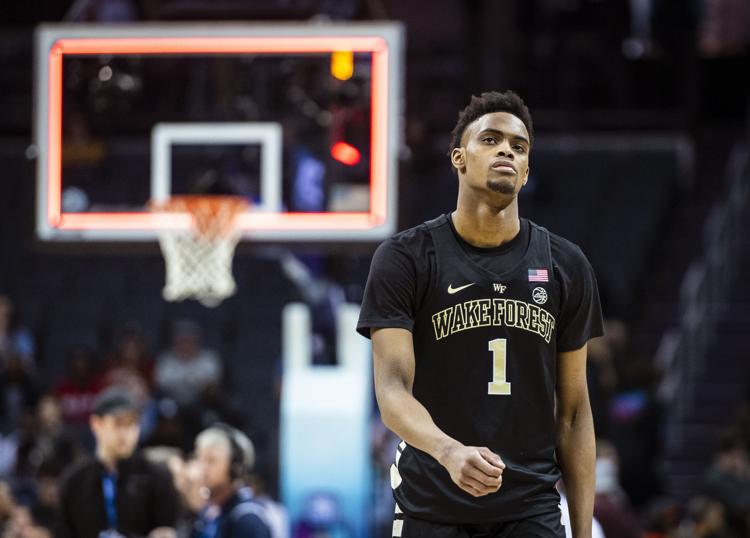 ACCNCSUClemson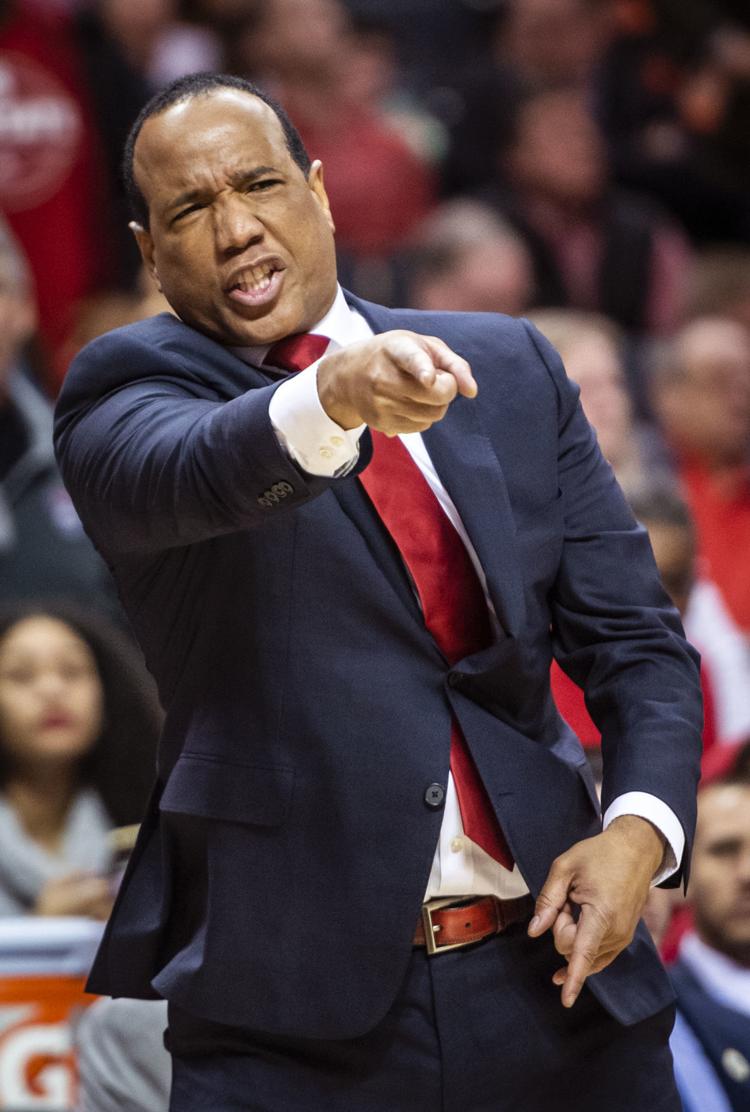 ACCNCSUClemson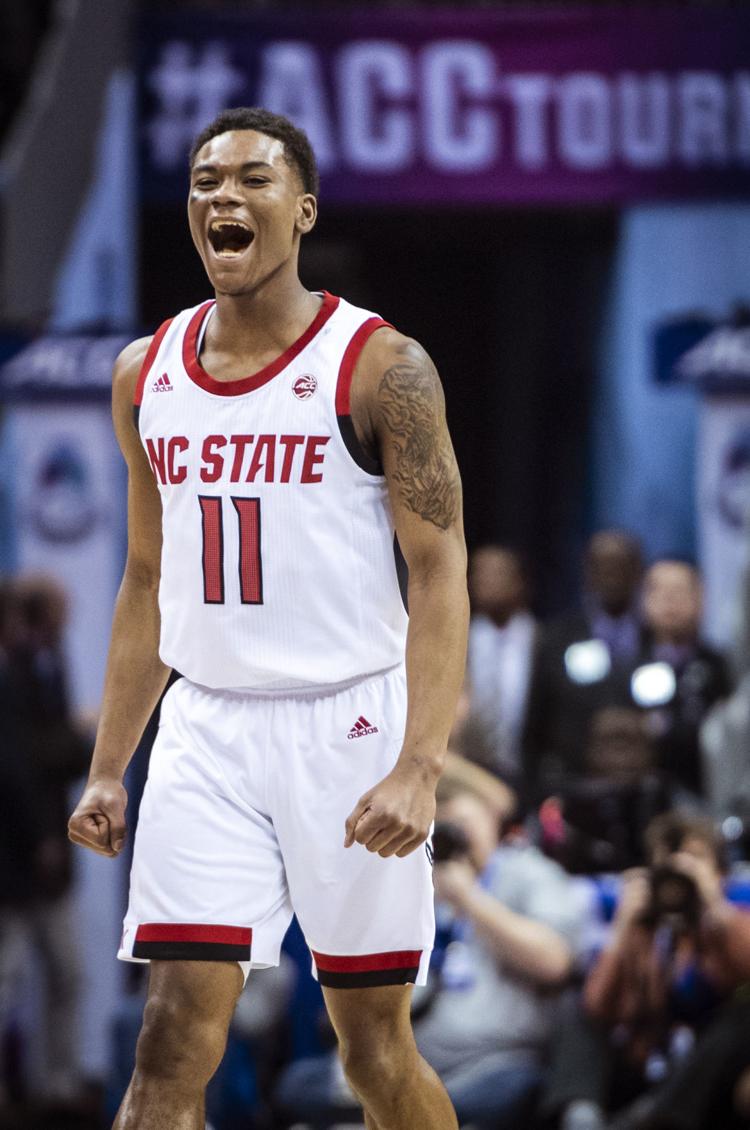 ACCNCSUVirginia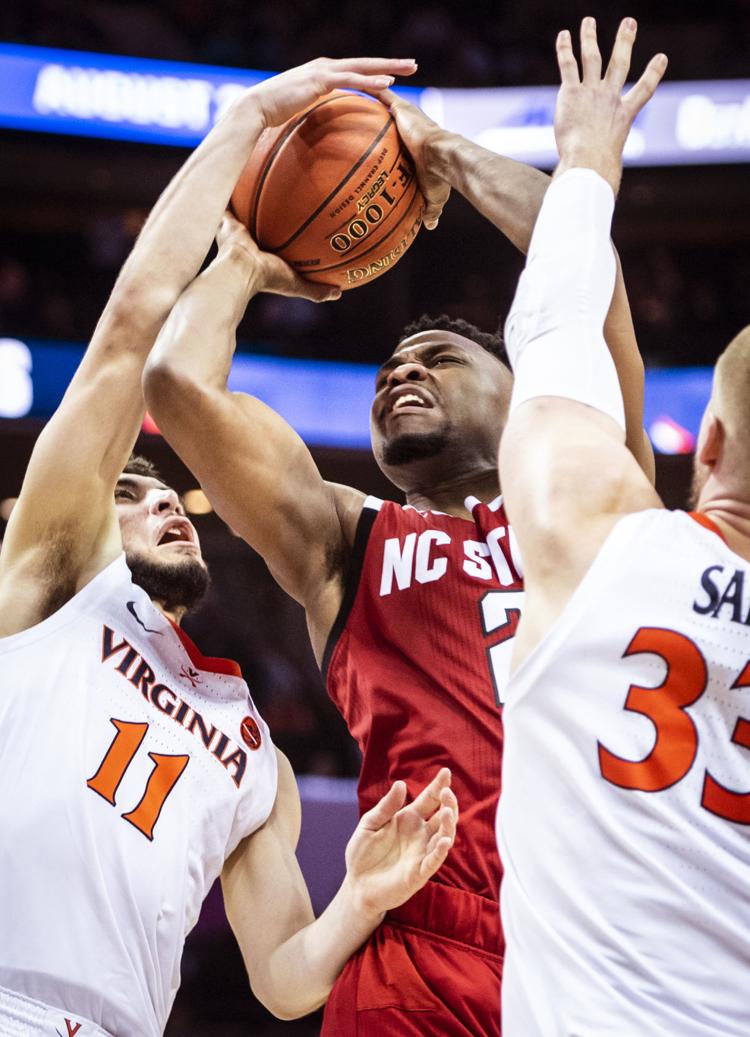 ACCNCSUVirginia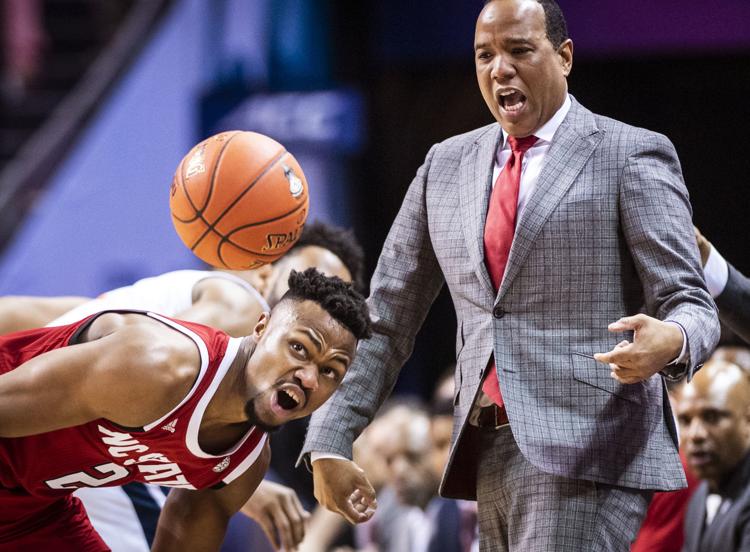 ACCNCSUVirginia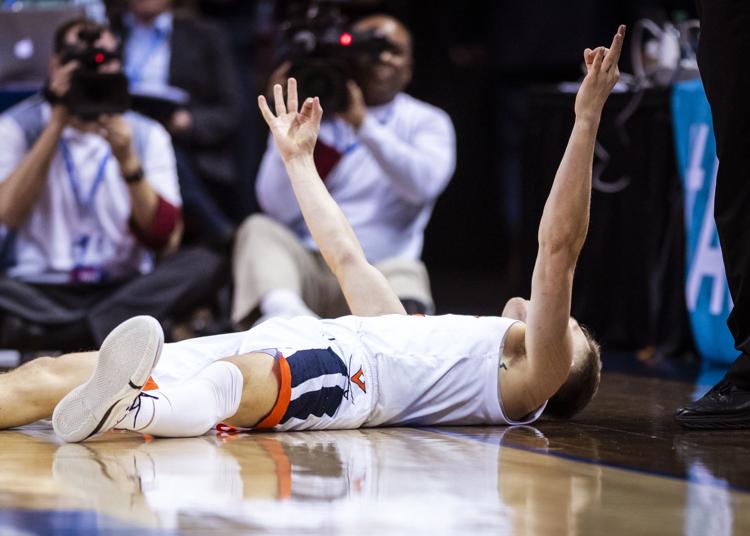 ACCNCSUVirginia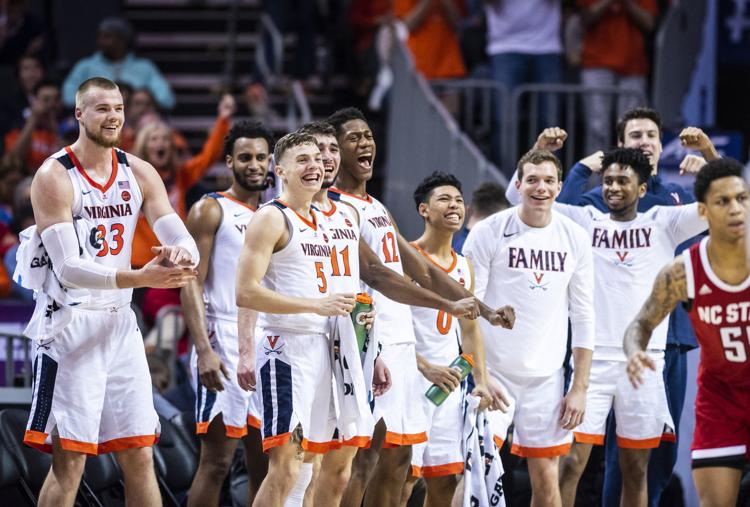 ACCUNCLouisville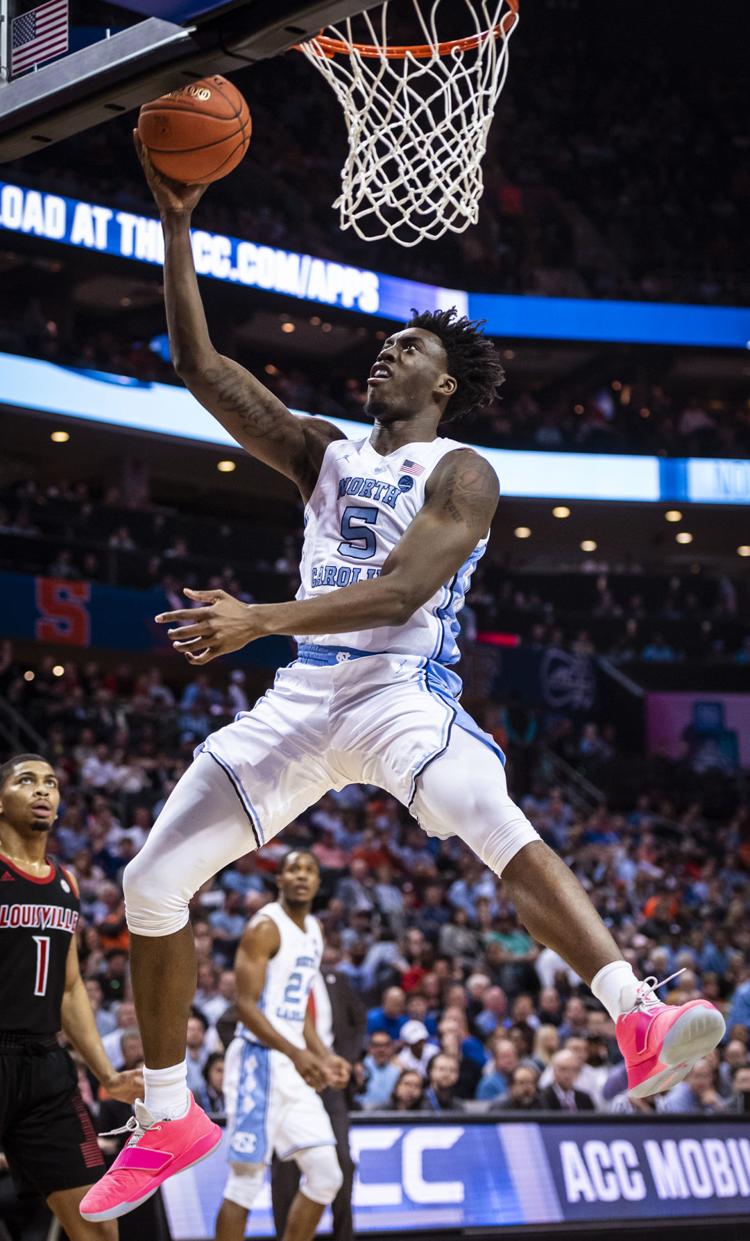 ACCUNCLouisville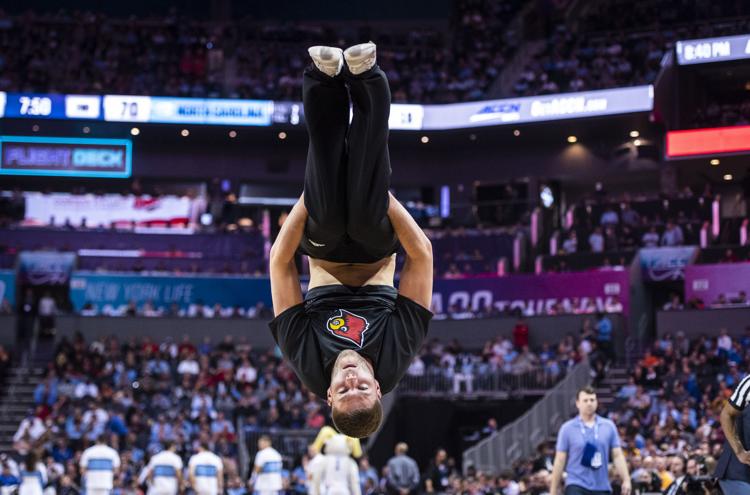 ACCUNCLouisville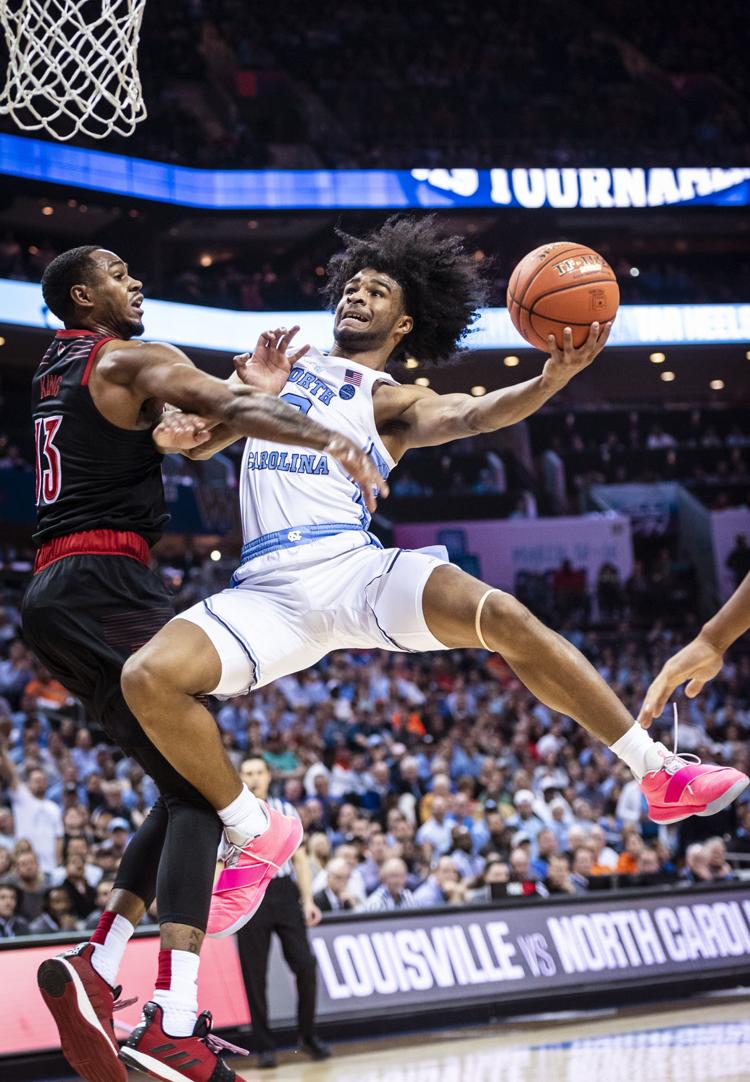 ACCUNCLouisville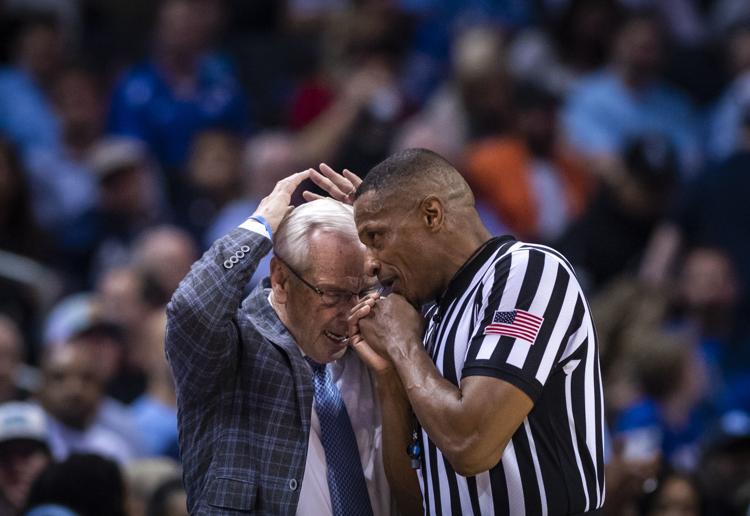 ACCDukeSyracuse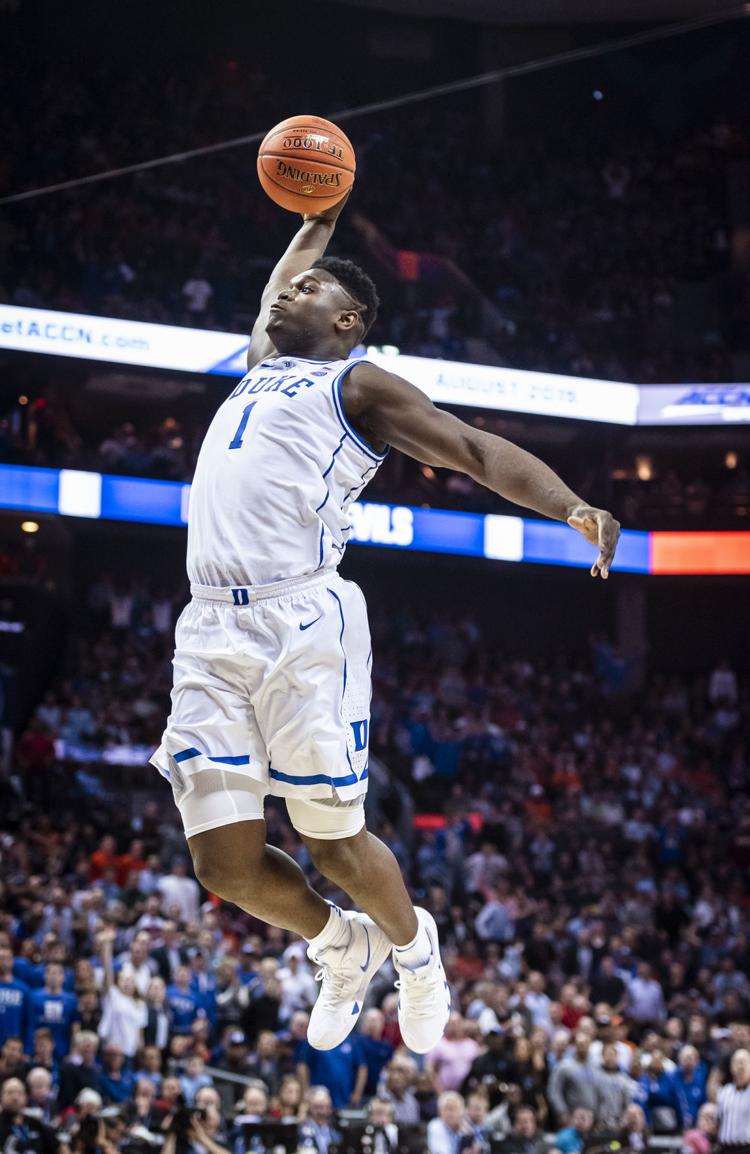 ACCDukeSyracuse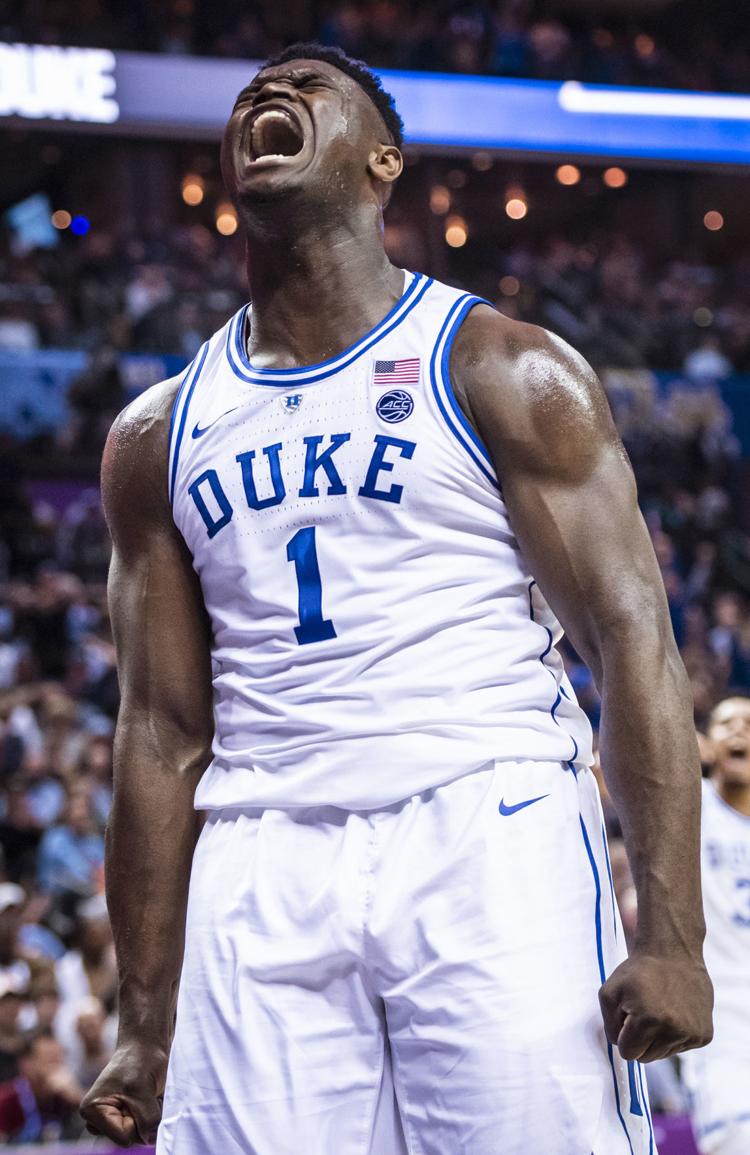 ACCDukeSyracuse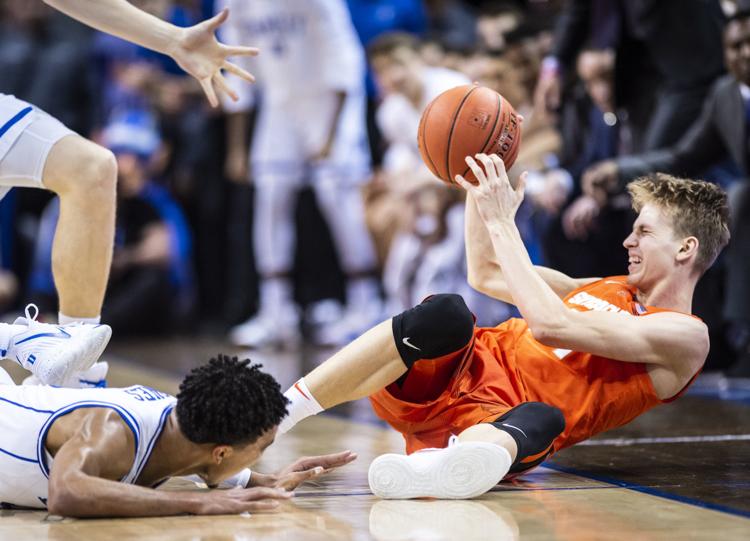 ACCDukeSyracuse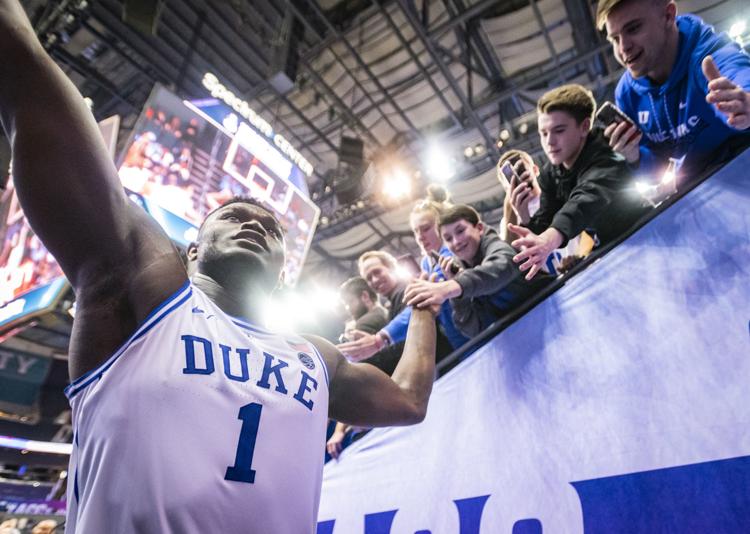 ACCGeneral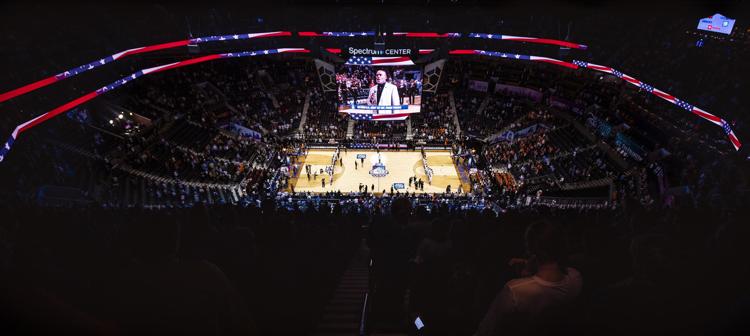 ACCGeneral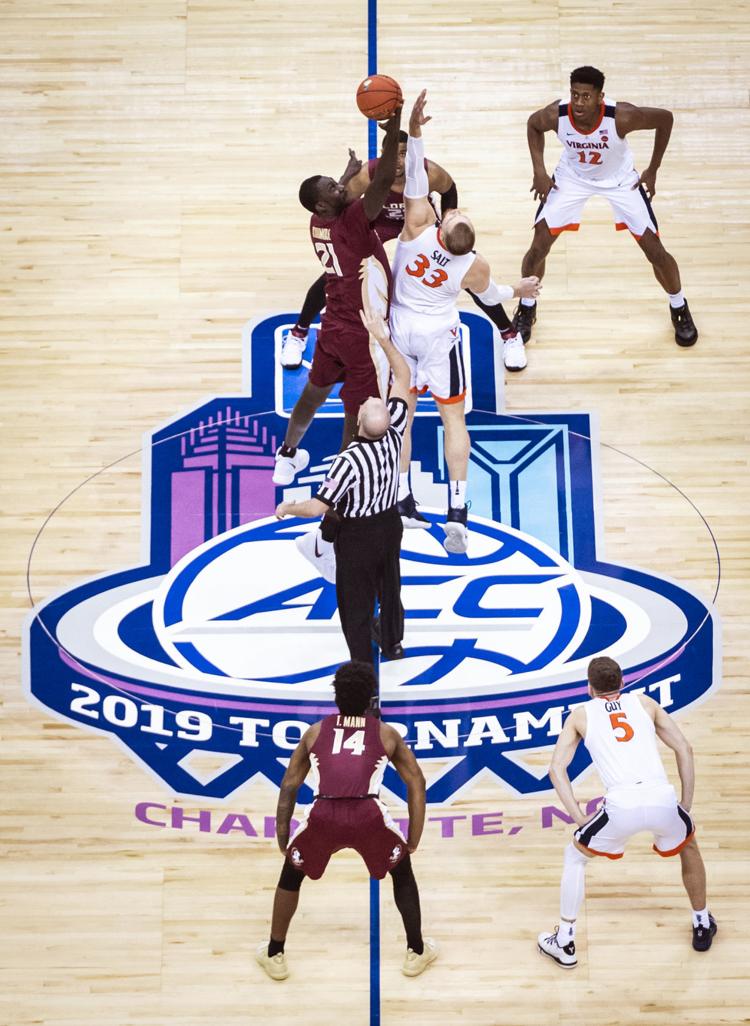 ACCUNCLouisville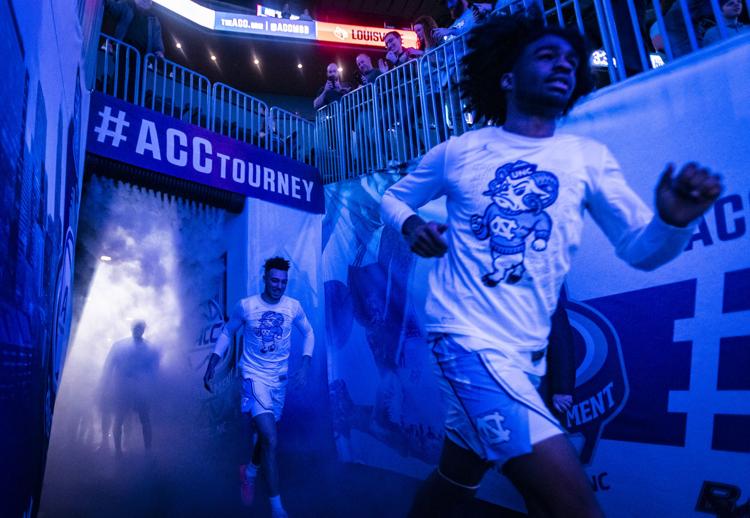 ACCUNCDuke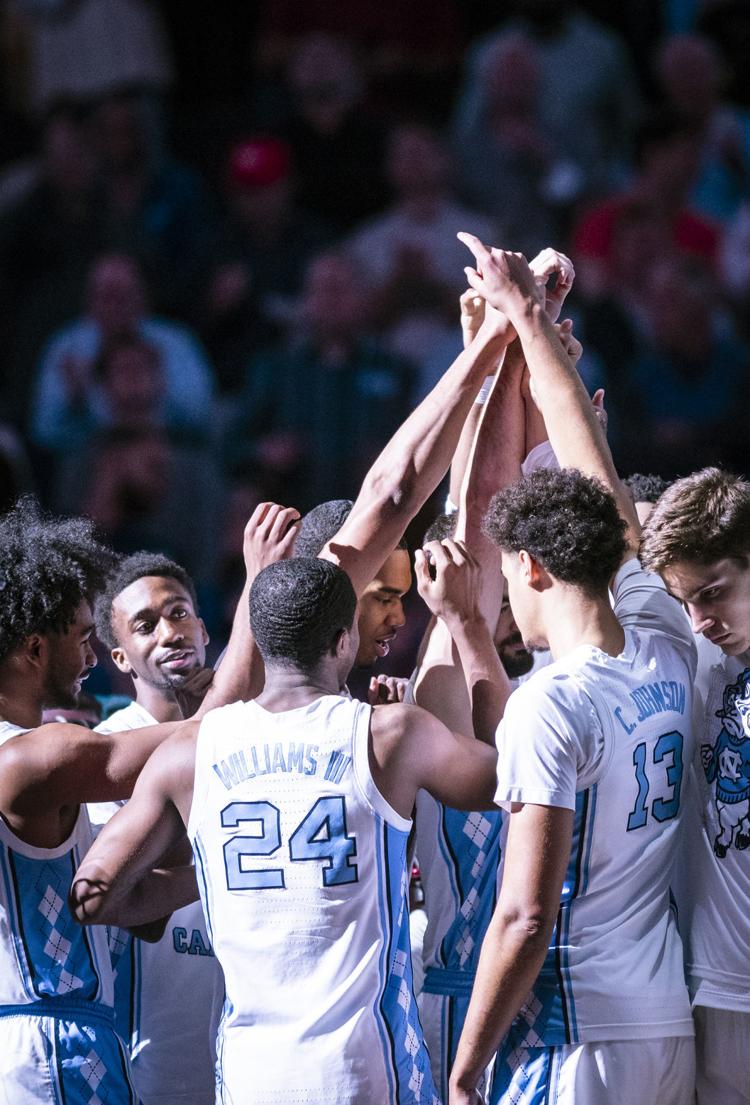 ACCUNCDuke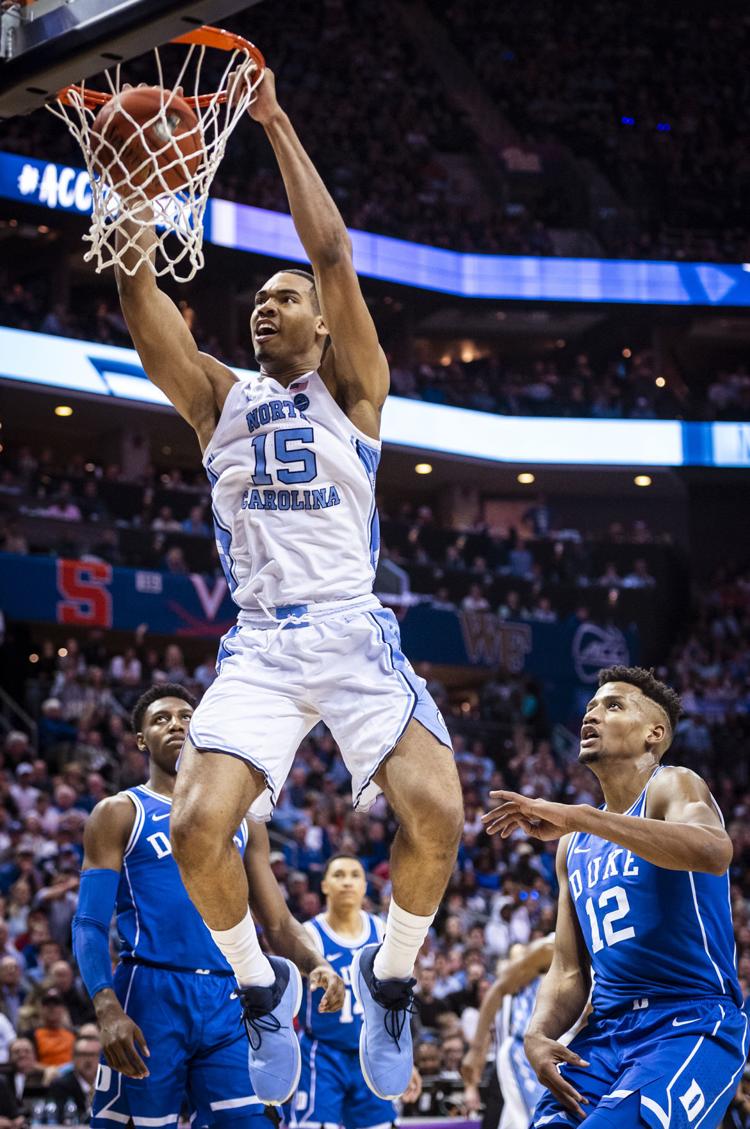 ACCUNCDuke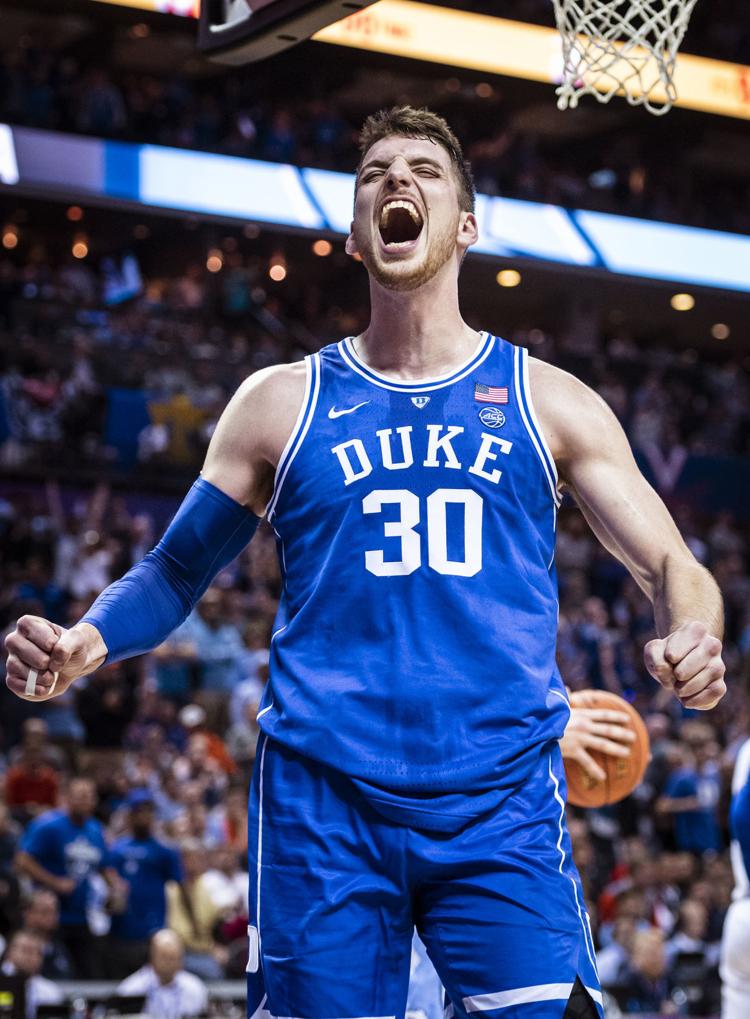 ACCUNCDuke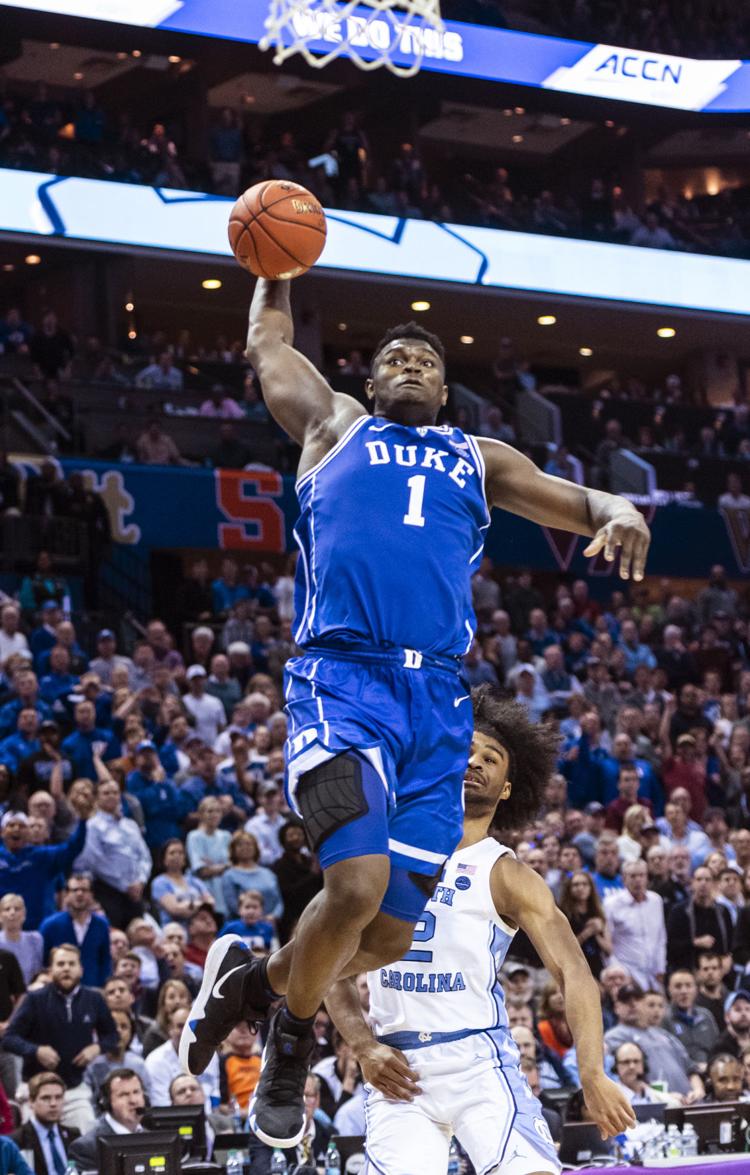 ACCUNCDuke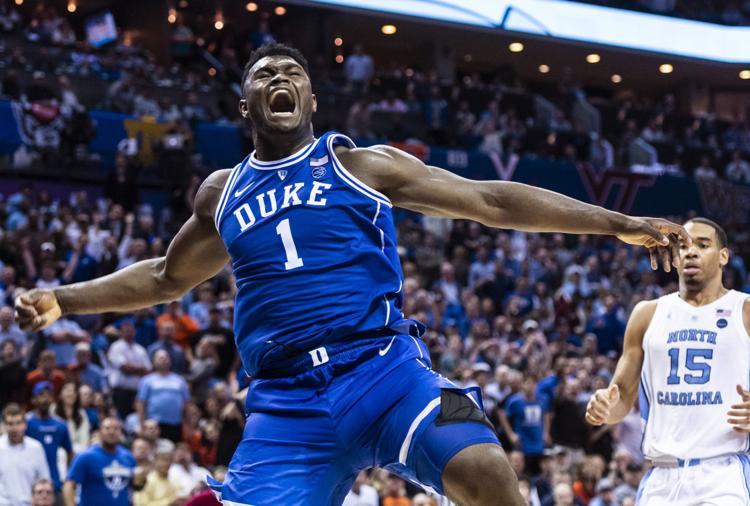 ACCUNCDuke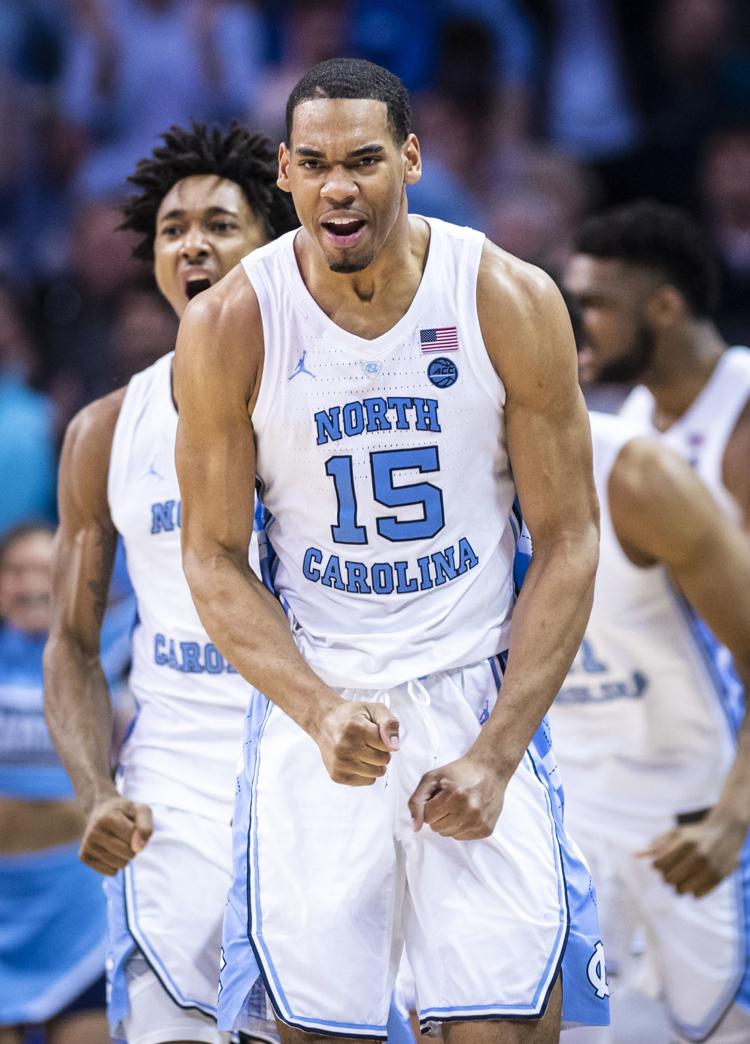 ACCUNCDuke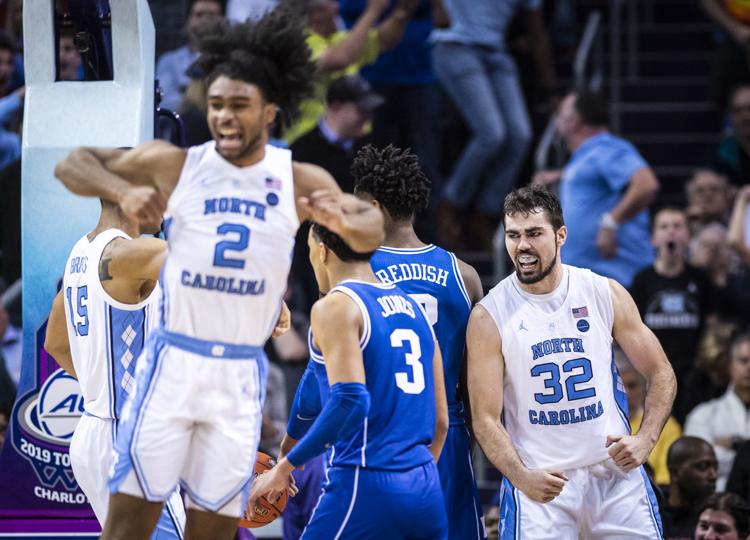 ACCUNCDuke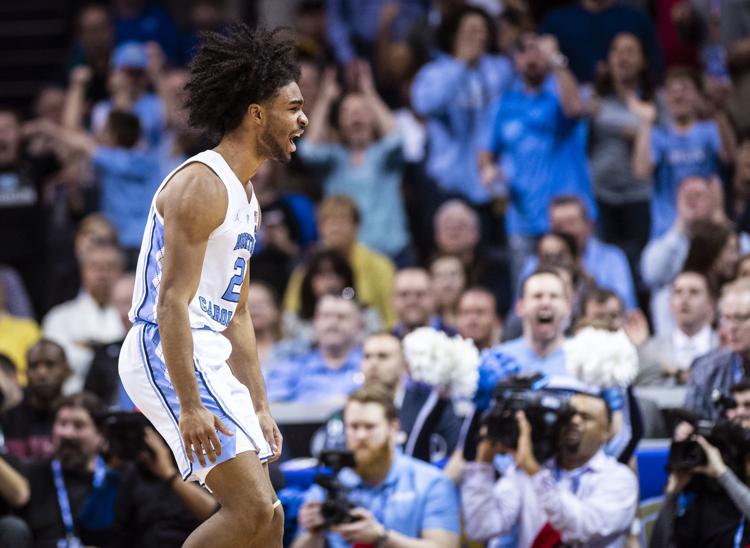 ACCUNCDuke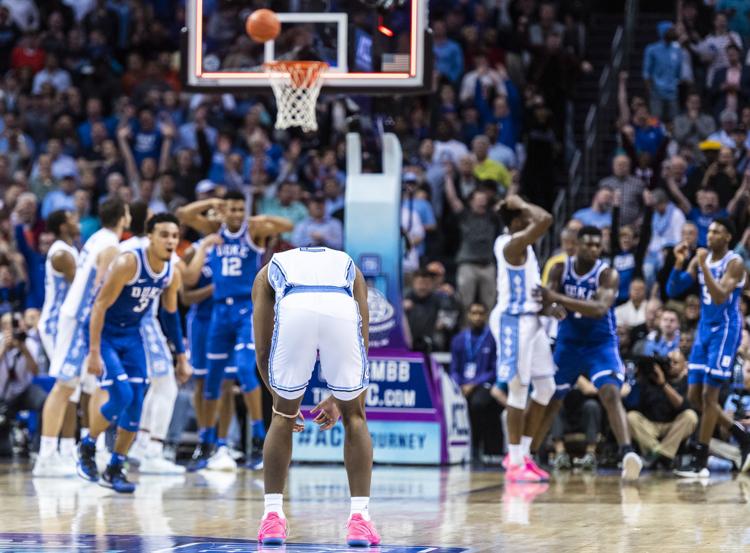 ACCUNCDuke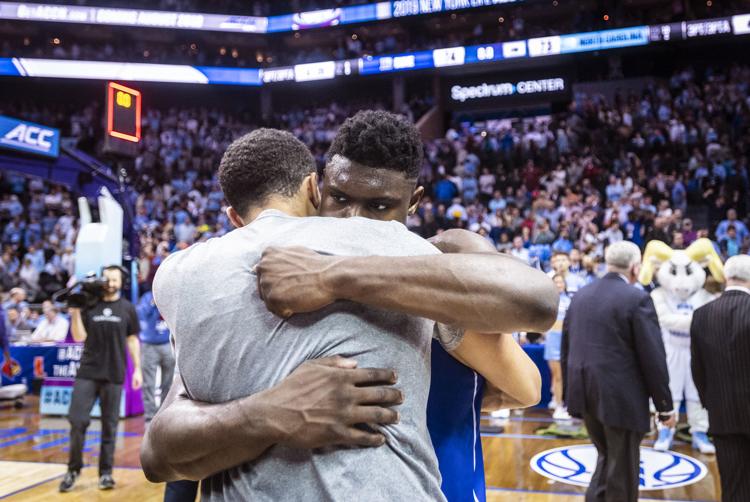 ACCDukeFSU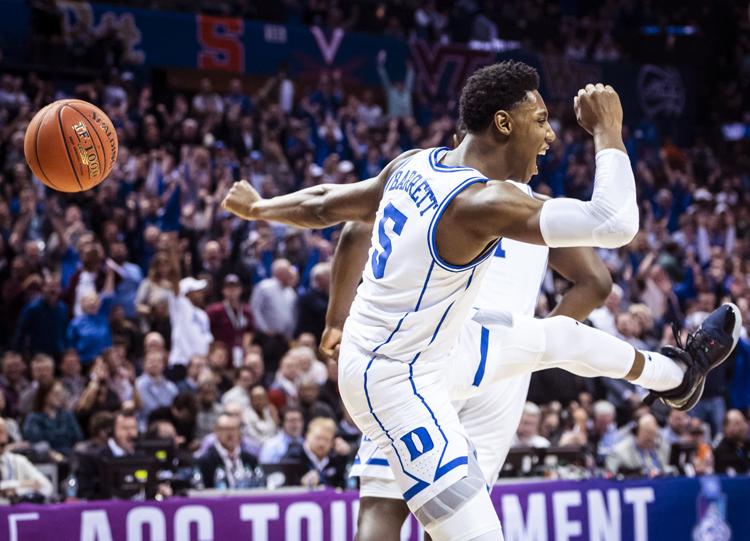 ACCDukeFSU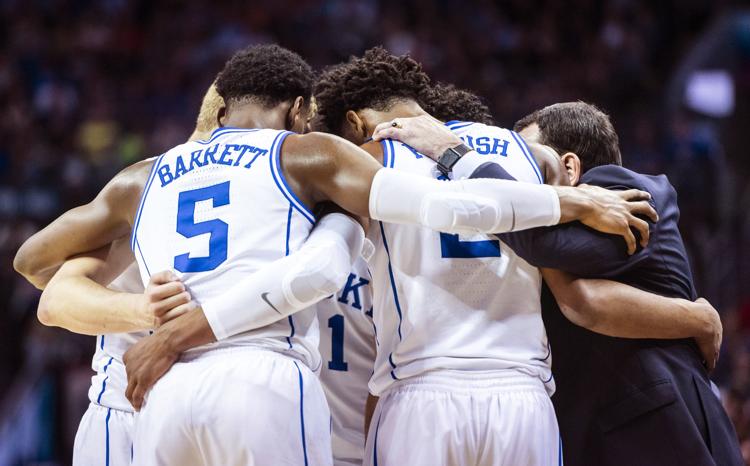 ACCDukeFSU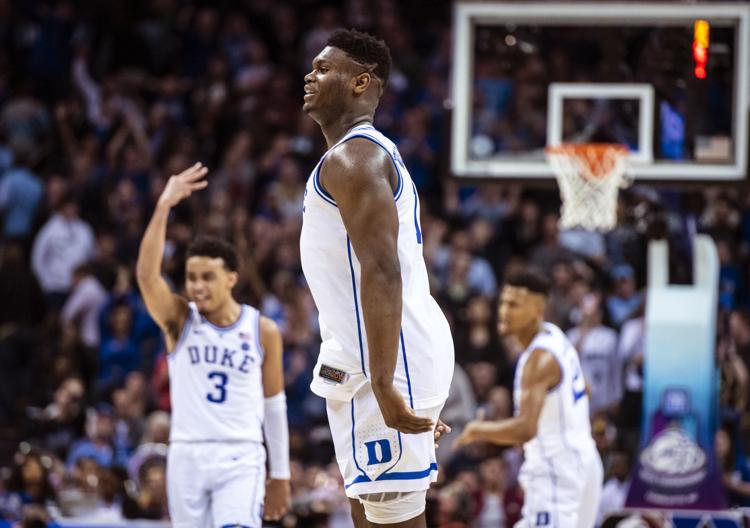 ACCDukeFSU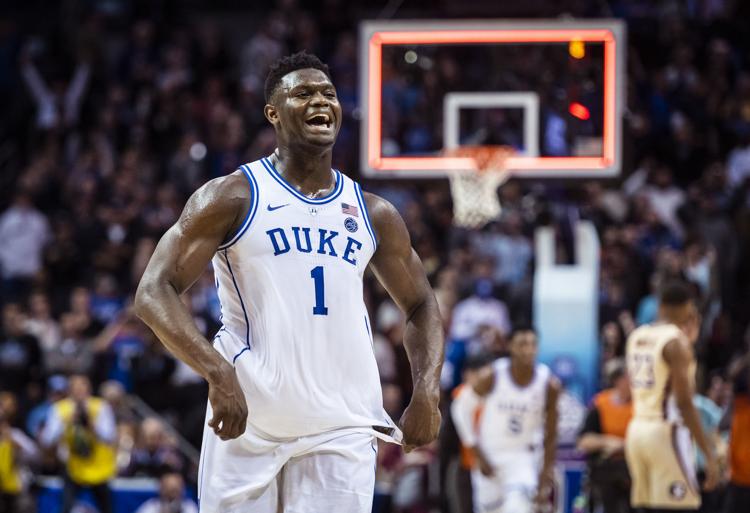 ACCDukeFSU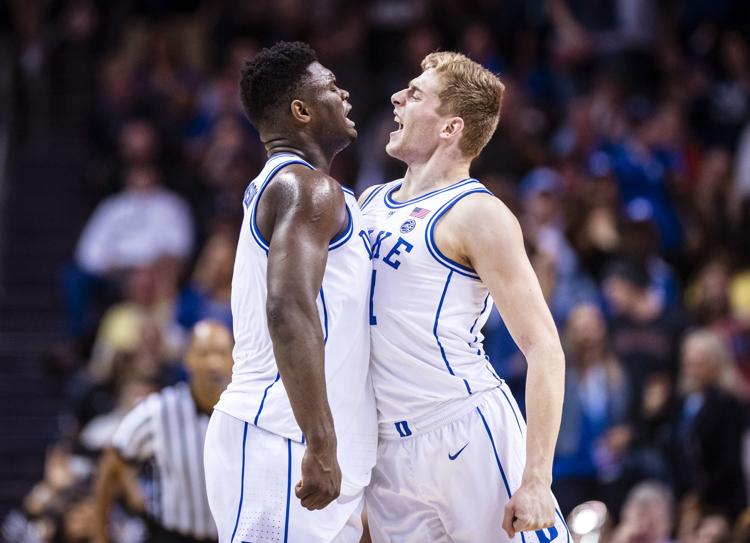 ACCDukeFSU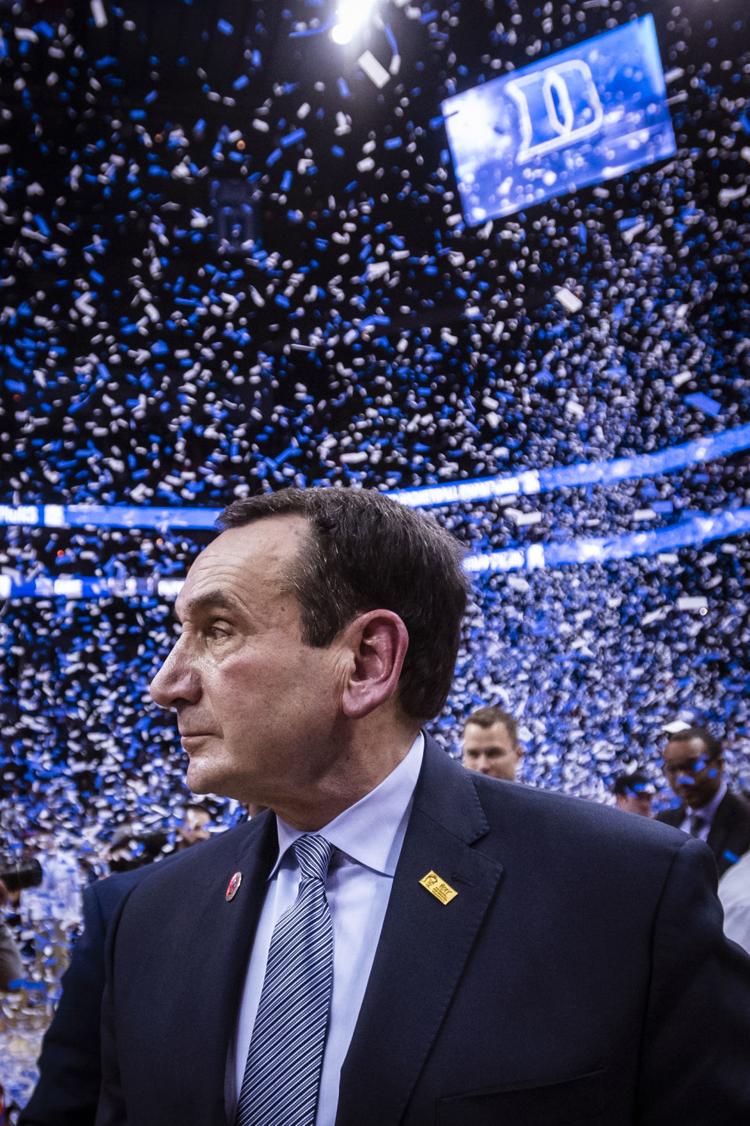 ACCDukeFSU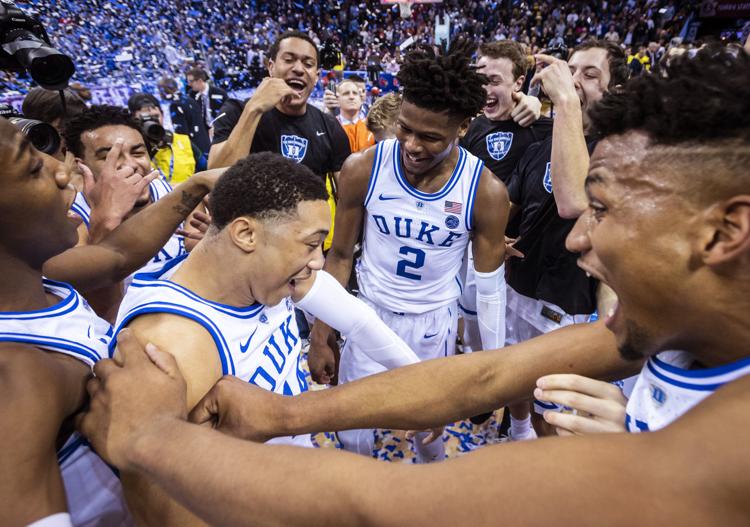 ACCDukeFSU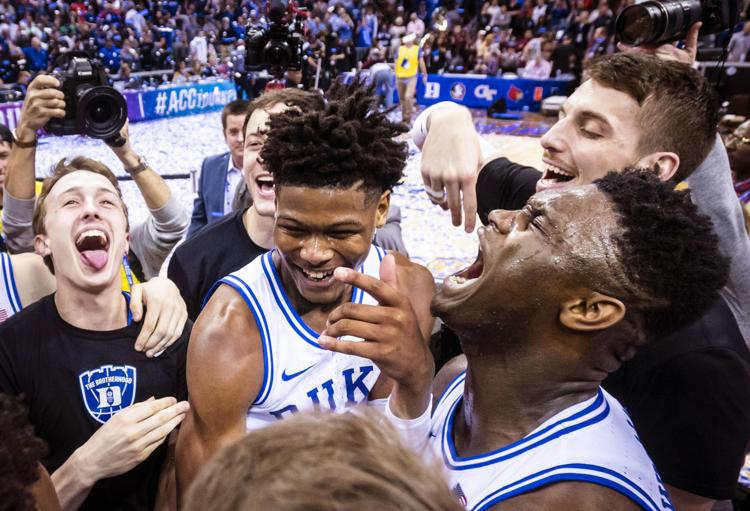 ACCDukeFSU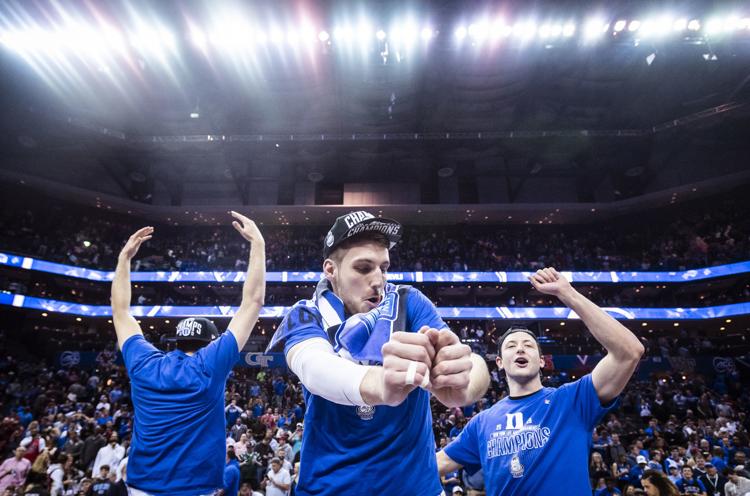 ACCDukeFSU