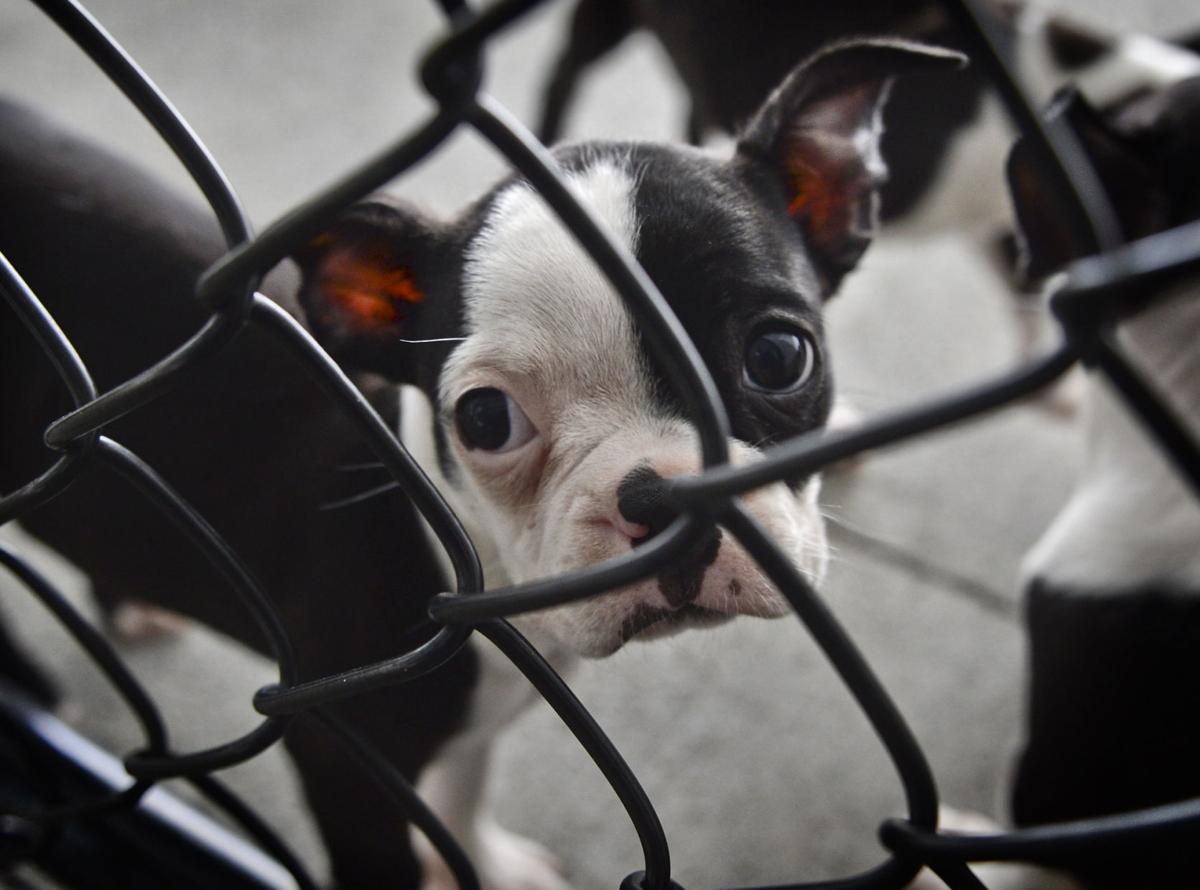 In 2017, Forsyth County embarked on a new program to help save abandoned and stray animals. The goal is to reach a save rate — the percentage of animals not euthanized — of 90% by the year 2023. Forsyth County Commissioner Dave Plyler recently praised program for its successes. So we wanted to find out more on how it works and how things are going.
We visited the Forsyth Humane Society on Country Club Road, where we spoke with Sarah Williamson, the executive director.
"In 2017, the save rate of shelter cats and dogs in Forsyth County was 36%," she says. "As of the end of September this year, we have increased that to a rate of 79%."
The increase hasn't come from boosting adoptions from the shelter, which have been flat in recent years. Instead, a number of smaller steps have made a difference.
That includes expanding the foster program that temporarily places animals in homes.
"It can be so rewarding to foster for two to six weeks, because you really are saving a life," Williamson says. "You're not only giving that animal a terrific home environment, but you're opening up another kennel in the shelter for the next animal who needs a house."
Also, reaching out to breed-specific rescues has opened a lifeline for people who want a specific type of animal.
"The No. 1 frequently cited reason for delivering an animal to the shelter by an owner is that they are moving," Williamson says. "Then there are sad circumstances ... people lose their jobs, there's a death in the family, the animal doesn't respond well to your children. There are any number of life circumstances that happened to people that caused them to need to bring the animal to our shelter. And we understand that the other category of reasons why animals come to us as strays. So and it could have been an owned animal at some point but maybe has been out on his or her own for a while and is picked up out in the community by animal services and brought to us."
Williamson also explains in our podcast why the goal is not a 100% save rate.
And while she says she's pleased with the results so far, she knows reaching that last 10% will be the hardest part of the mission.
"It can feel like an uphill battle. And there are some tough days," she says. "But what motivates all of us who work here and volunteer here and people in the community who gives so generously is knowing that we are making a difference."