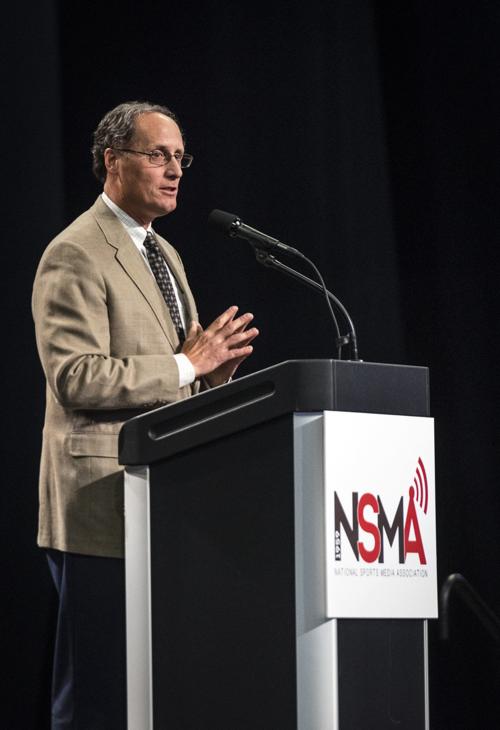 One of our panel members will be Bob Gfeller. In August of 2008 his son Matthew died from a brain injury he sustained on the football field during his debut game for Reynolds High School, where he was a rising sophomore.
His family has spent much of their time since then pushing for ways to make sports safer. A foundation and a sports-related brain injury research center at UNC bear Matthew Gfeller's name.
In the years since Matt's passing, awareness has grown significantly about the severity of sports injuries, particularly related to concussions. And it's not limited to just football or just boys sports.
As executive director of the Childress Institute for Pediatric Trauma, Bob Gfeller helped raise money so researchers could find ways to reduce brain injuries.
He says Matthew grew up in a football family - his dad played, as did his brother Robbie. His mom, Lisa, is a big fan.
"His whole persona was formed around football," Bob Gfeller says.
He says injuries were in the back of his mind as his son prepared for the season.
He says now the sports culture is evolving.
"Data, and awareness and parental awareness is definitely driving a different view on concussion," he says.
He and his wife are often asked by other parents whether they should allow their children to play football.
"It's a family decision," he says.
There's a lot of information available now that wasn't accessible when Matthew started playing, and he encourages parents and players to seek out that information.
He also says there are equipment changes happening that are helping make the game safer.
In our podcast, Gfeller talks about how the latest data is opening new insights into sports injuries and how states are also involved in setting up clearer protocols to address concussions in contact sports.
And if you have an issue you'd like Bob Gfeller or any of our panelists to address, you can submit your question to promotions@wsjournal.com.
Be the first to know
Get local news delivered to your inbox!