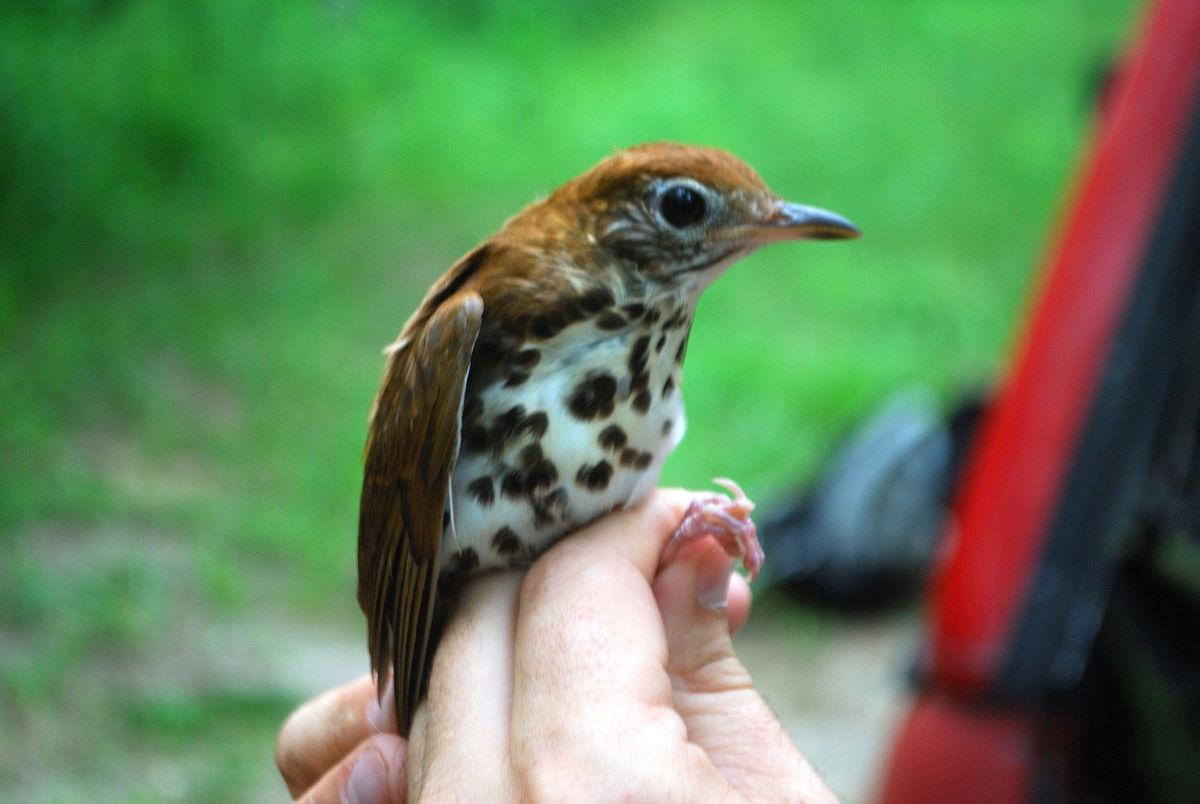 Take a stroll in Reynolda Gardens or in the forests of Tanglewood, and you'll know what it's like to be serenaded by songbirds that fill our Piedmont skies.
More and more, though, those songs are sounding like plaintive cries for help.
The journal Science recently published a report that found the population of birds in the United States and Canada had declined by an estimated three billion over the last 50 years. Habitat loss, pesticides and human development have all played big roles.
Just after that report garnered widespread attention, the Audubon Society came out with their own report, looking to the future, not the past. And that future is not pretty. According to the report, two-thirds of North America's bird species will be pushed to the brink of extinction if nothing is done to address climate change.
There is hope. The red-cockaded woodpecker, once common in southeastern longleaf pine forests, is among the birds that lost significant numbers. But efforts to restore its habitat have helped the woodpeckers rebound.
Kim Brand lives in Winston-Salem and is a senior manager for Audubon North Carolina. She says what's happening to the bird populations is a warning for us all.
"If ecosystems are broken for birds, they soon will be for humans as well," she says. "Our fates are absolutely intertwined."
Brand grew up in Florida, where she was fascinated with the colorful big birds that can be found there.
Living in the Piedmont has given her an appreciation for the songbirds that live here, and she enjoys birding in places like Miller Park, Bethabara and Salem Lake to hear them.
She says three local birds are at immediate risk: the wood thrush, brown thrasher and brown-headed nuthatch.
"Two of those have very specific habitat requirements: the brown-headed nuthatch has got to have pine trees for a variety of reasons, and the wood thrush needs that deep dark forest," she says. "All three of those we expect to experience trouble from 'spring heat' ... extreme heat during the wrong moment can be deadly."
Urbanization is also a threat.
So what can people do? Audubon has policy changes the organization would like to see. But there are also little things that anyone can do that could make a difference.
Start by planting native trees, shrubs and even flowers, Brand says.
Berries such as American Beauty berries or even blueberries, top her list.
"Berries are how birds fuel their Southward migration," she says.
As far as flowers go, coral honeysuckle is beautiful and is a favorite of hummingbirds.
Brand has advice for young people who want to get involved with birding, and also talks about how efforts to help birds dying in downtown paid off, in this edition of the Twin City Talks podcast.
Be the first to know
Get local news delivered to your inbox!