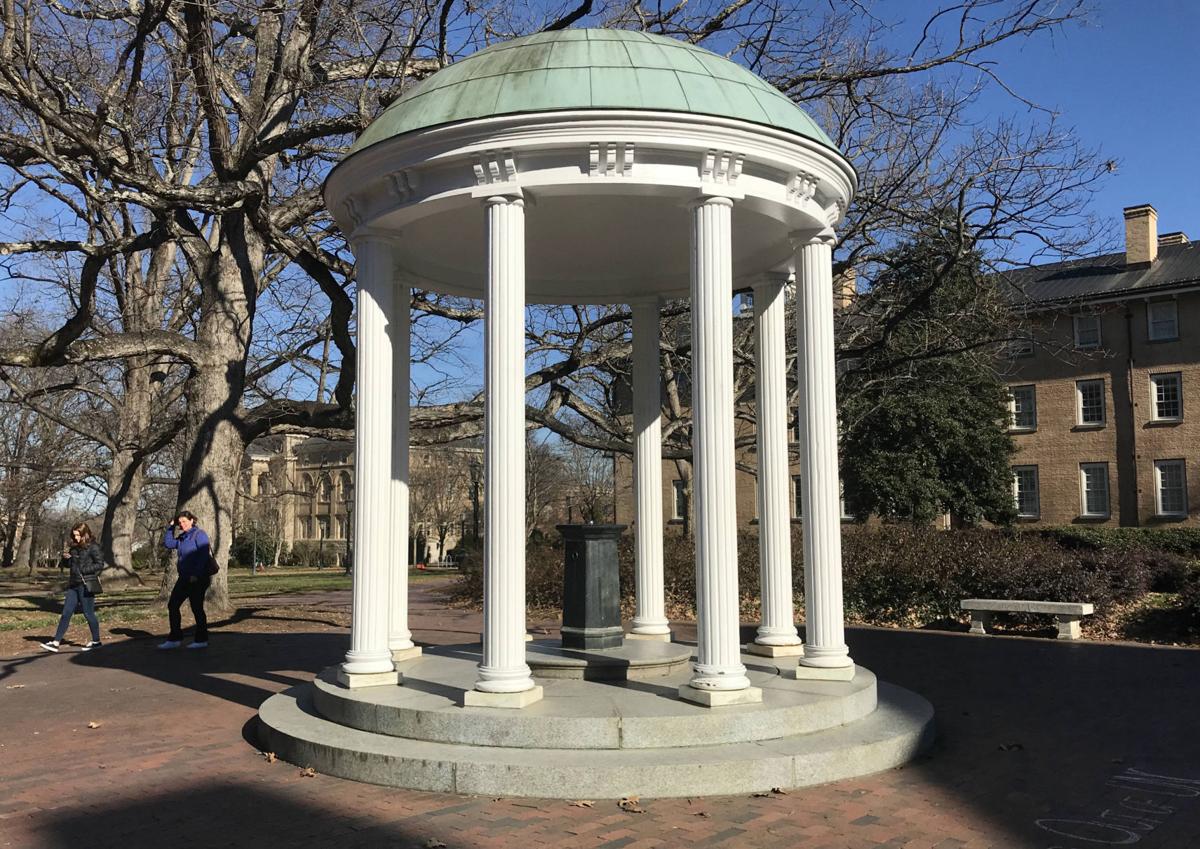 CHAPEL HILL — As COVID-19 cases continue to rise across North Carolina, UNC-Chapel Hill has delayed the start of in-person undergraduate classes by three weeks.
The university announced Thursday that spring semester classes will start Jan. 19 as previously scheduled. But all classes will be online-only through Feb. 8.
UNC-CH also said that there are no other changes to the spring semester calendar at this point. In addition, pass-fail grading and other academic accommodations used during the fall semester will carry over to the spring.
University residence halls will open Jan. 13 as scheduled. But UNC-CH said students can delay move-in until Feb. 7.
"We are making these changes with the health of our campus and the community in mind," the chancellor and provost wrote to UNC-CH students and employees Thursday. Kevin Guskiewicz and Robert Blouin said the schedule change will "provide as much flexibility as possible for a safe return to campus."
"I think this will help," said Deb Aikat, an associate professor of journalism, "but the uncertainty hasn't been solved."
Two students told the Raleigh newspaper that they would prefer that instruction be done remotely throughout the spring semester. UNC-CH was one of three UNC System schools — N.C. State and East Carolina universities were the other two — that pivoted from in-person classes to remote-only instruction in August after rapid rises in COVID-19 cases among their student populations.
The latest UNC-CH announcement came as North Carolina set a new one-day record of nearly 10,400 new reported cases of COVID-19. At the start of the fall semester in August, the state was recording roughly 1,000 to 2,000 new cases each day.
UNC-CH said earlier that all university residence hall rooms will be single-occupancy for the spring semester. The university also mandated COVID-19 tests for all undergraduate students taking in-person classes or living on or near campus before the spring semester begins. Many undergraduate and graduate students will be required to be tested at least once per week for COVID-19 during the upcoming semester.
No colleges or universities in the Triad have announced changes to their spring semester plans, but many plan to start classes later than they normally do because of the pandemic.
Here are the dates when undergraduate classes are scheduled to begin at institutions in and around Greensboro and Winston-Salem:
Jan. 11: Guilford College, High Point University, GTCC and Forsyth Tech
Jan. 13: Elon University (winter term)
Jan. 20: Greensboro College
Jan. 27: Wake Forest University
Feb. 1: Winston-Salem State
Feb. 8: Elon University (regular term), UNC School of the Arts
Bennett College and Salem College will hold all of their spring semester classes remotely.
Some graduate and professional programs might follow different class schedules.
Contact John Newsom at (336) 373-7312 and follow @JohnNewsomNR on Twitter.​