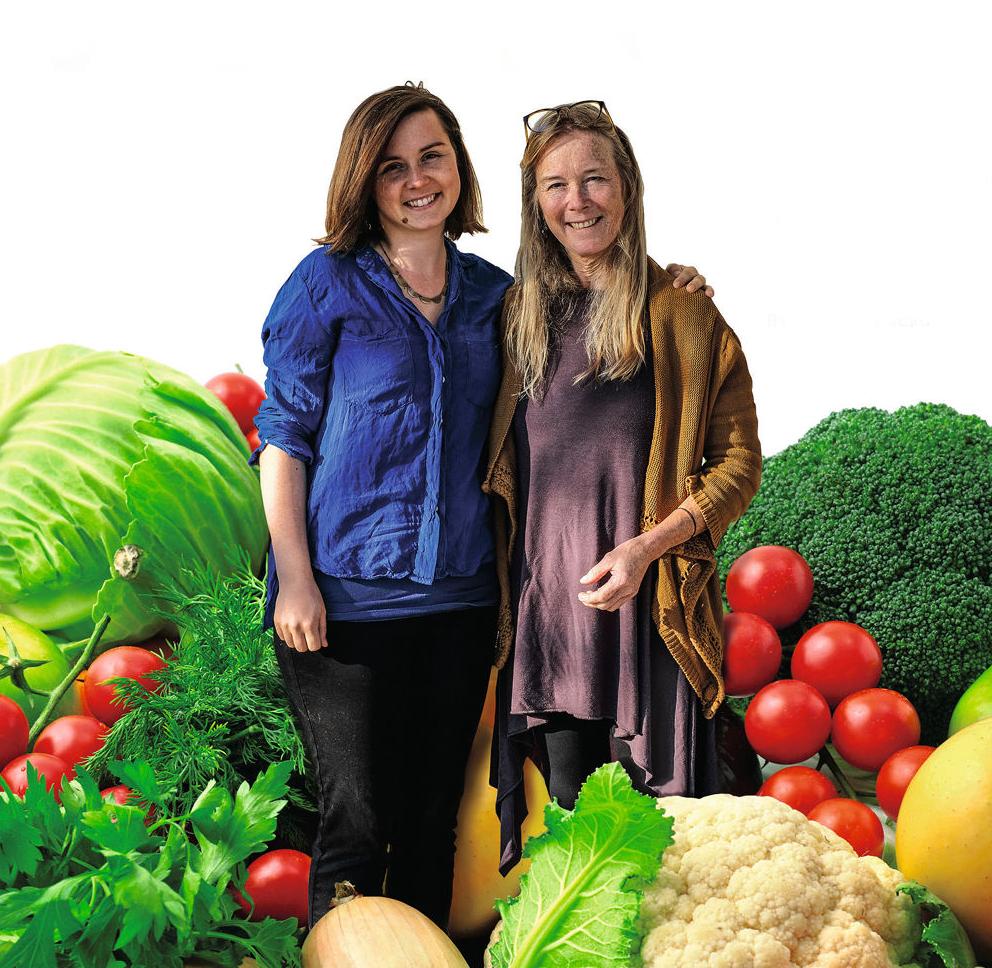 Mother-daughter team Margaret Norfleet-Neff and Salem Neff have nurtured the growth of the vibrant Cobblestone Farmers Market, and this season it's back with old favorites and new treats.
The women launched the market in 2012 with 25 vendors at Old Salem Museums & Gardens, which was the area's original center for urban trade more than 200 years ago. They wanted to create an opportunity for sustainable farmers and small businesses to have greater access to a larger customer base. They also wanted to provide greater access to fresh, locally produced food for one of the central areas of Winston-Salem.
The Old Salem market earned both local and national attention shortly after opening, including a 2012 article in U.S. News and World Report that named Cobblestone one of the "11 best farmers markets in America." But Salem and Margaret note the market has been successful in a variety of other ways, aside from the headlines:
"When we hear from customers that they can't remember what Saturday mornings were like before the market in Old Salem," says Margaret, 60, "and when young farmers [who sell at the market] have bought land because their business is stable."
Salem, 31, completes the list: "When market demand has driven up demand for items like microgreens, free-range eggs, and shishito peppers; when we were the first market in Winston-Salem to accept SNAP/EBT and FMNP WIC and raised matching funds through our food access program. … All of it demonstrates a continued growth in the market."
This year they are bringing back the popular Community Booth that they piloted last year to showcase mission-aligned businesses and nonprofits. For the third year, they will hold several "Maker Days," which invite local makers into the market to showcase their handmade goods.
Customers will also notice several new developments on the vendor side: Revival Cultivation and Farmhaven, both former Community Booth participants, will be back as full-season vendors. Popular vendor Nikki's Pickles has expanded into soups. A new chicken vendor, Buckhorn Farm, has started making chicken pies. And Caldero Bone Broth, a spin-off of Winstead Farm, will be showcasing their broth at the Community Booth.
Last year, the Cobblestone team—which includes Margaret, Salem, manager Jenni Hopkins, and lead coordinator Misty Gabriel—piloted a market next door to the Health Department on Highland Avenue in the height of the summer when Farmers Market Nutrition Program WIC coupons were available for WIC clients. Through the market's Food Access Program, Cobblestone offers nutritional incentives for FMNP, WIC, and SNAP/EBT (formerly known as food stamps) to bridge the gap and increase food access for those with fewer good food options. Bringing the market vendors to this part of town, Margaret says, eliminated the issue of transportation and made local, fresh food more accessible.
The Mother-Daughter dynamic
Cobblestone's growing footprint and fan club are further proof that Margaret and Salem are a pretty good team. In addition to starting the market, the mother-daughter duo also run a food venture called Beta Verde, producing locally sourced jams, pickles, and syrups on a 16-acre urban farm in Winston-Salem.
Salem says she admires her mother because of "the wonder and hope she has for the world and our community, and the inventive and bold ways she finds to nurture the good stuff."
Likewise, Margaret says it's a blessing to work with her daughter.
"It's a gift to work together with this young woman who is keenly aware of the world around her and is excited by the triumphs of our vendors and our communities."
She hopes they will continue to "complement and challenge each other" while carrying out the original mission of the market—to provide Winston-Salem with a sustainable, producer-only, community-focused marketplace.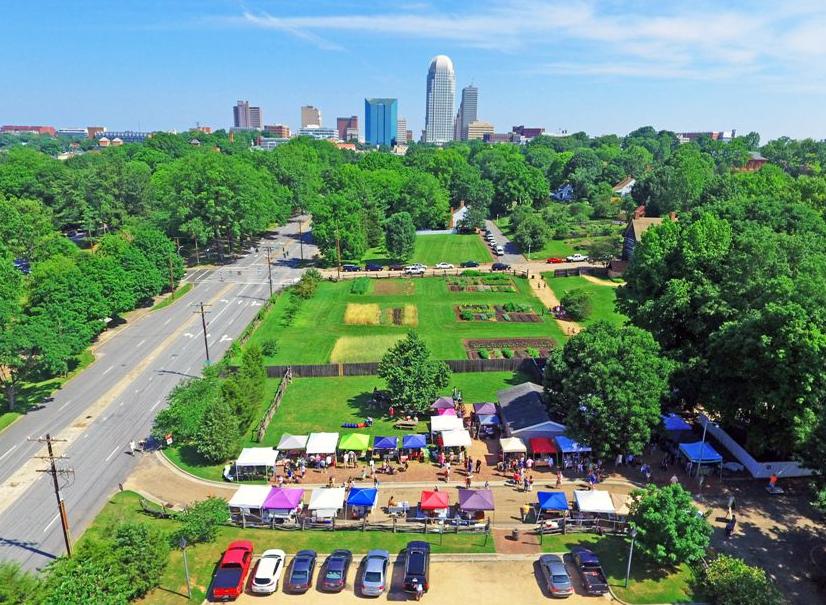 WANT TO GO?
When: Saturday mornings, 9 a.m. to noon (April 8 to Nov. 18)
Where: Corner of West and Salt streets in Old Salem
More info: cobblestonefarmersmarket.com