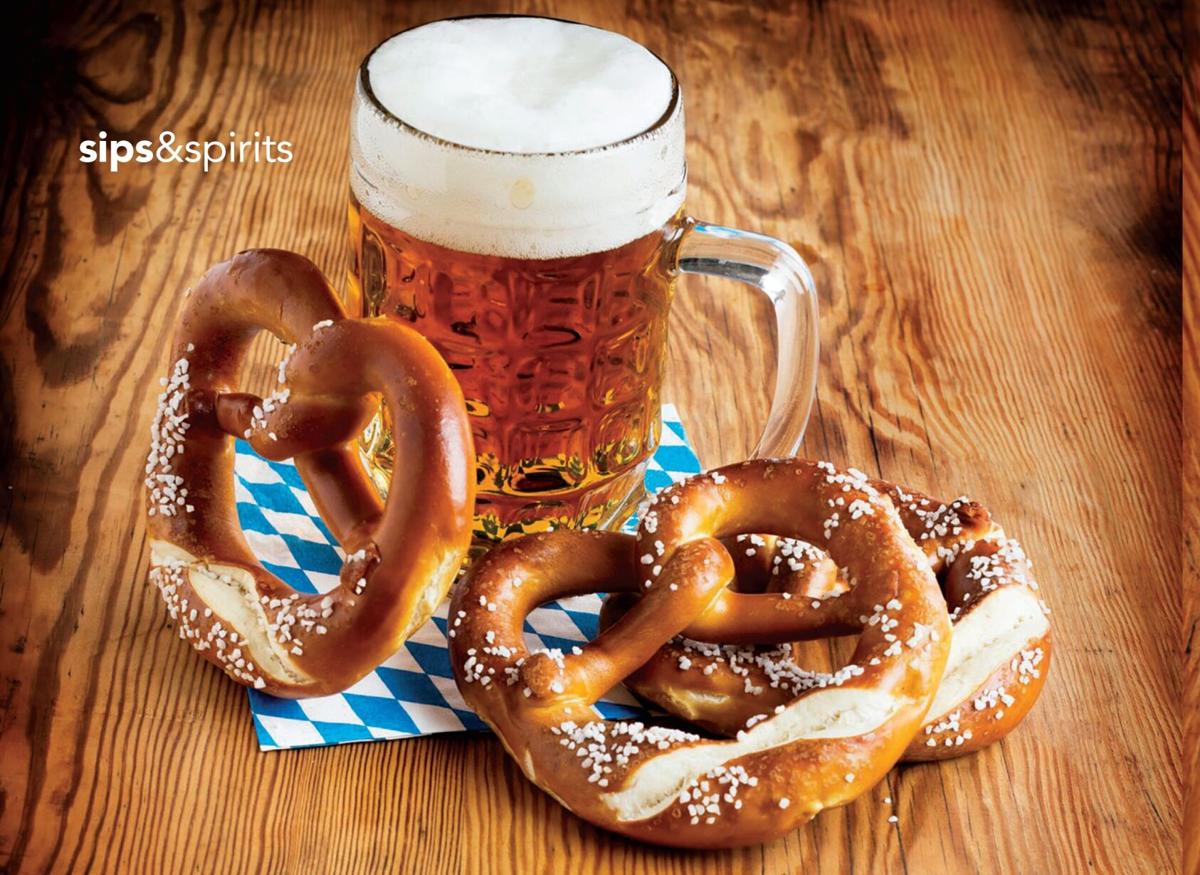 Most people know Oktoberfest center arounds German beer.
But did you know this festival originated in October 1810 in honor of the marriage of the crown prince of Bavaria, who went on to be crowned as King Louis I?
What started as a five-day festival has grown to an annual two-week festival in Munich and birthed hundreds of Oktoberfest brews.
Oktoberfest beer typically a dark lager brewed to around a 5.5 to 6 % alcohol by volume.
It's usually brewed in March and allowed to ferment slowly during the hot summer months. This is crucial to let the rich malt flavors grow.
Because of the pandemic, the official Oktoberfest in Munich is canceled this year, but there's no shortage of amazing Oktoberfest brews.
We tapped six local beer experts to find out their favorite local Oktoberfest brews.
Here's your Winston-Salem style Oktoberfest six pack! Danke schön!
1. Fiddlin' Fish
Fiddlin' Fish is known for making German-style beers that range from a pale lager to a dunkelweizen. Stuart Barnhart, president at Fiddlin' Fish, says the Oktoberfest Märzen Lager is his favorite among these. "It is a perfect balance of malty and noble hop flavors, making it very drinkable. It's perfect for those late summer and early fall days when it's still warm, but you can feel the seasons changing."
2. Foothills Brewing
Foothills Brewing is often a popular choice for Oktoberfest brews. Ray Goodrich, marketing director, loves the Foothills Oktoberfest Lager. "It stays true to the tradition of great Märzen beers, with malty notes of toasted bread and roasted almonds. OK, yeah, I'm biased – but Foothills Oktoberfest is a terrific example of the style, and that's why it's my favorite."
3. Gypsy Road Brewery
Winston-Salem residents will want to take the short drive out to Kernersville to experience an amazing Oktoberfest selection at one of the newest microbreweries in the Triad. Adam Norman, head brewer at Gypsy Road Brewery, says their Gypsy Road Oktoberfest "is a traditional German Märzen-style lager featuring a biscuity aroma, malty caramel flavors, and just enough German hops to balance things out. I love this beer as it is the perfect beer to help usher in the cooler autumn weather."
4. Incendiary Brewing
Winston-Salem native Brandon Branscome co-founded Incendiary Brewing with John Bacon. Incendiary's Oktoberfest brew, O-Fest, "has a clear beautiful hue that lures you in. Its rich malty notes and slight breadiness leave you wanting a second pint," he says. "You can almost feel the cool fall air while tailgating a football game or relaxing by a campfire when you sip this brew."
5. Joymongers Brewing Co.
Located in an old garage in West End, Joymongers is known for their many amazing local brews. Mike Rollinson, head brewer and co-owner, says their Oktoberfest is more like a Festbier than a Marzan. "Our Oktoberfest is less malty and sweet than a traditional Märzen. It's lighter in both color and body and more refreshing than a Märzen. It's my favorite Oktoberfest beer because it reminds me fall is here finally."
6. Radar Brewing
Hook & Ladder Party Pumper is a fire engine outfitted is a party bus. Owner Kevin McLaurin, no stranger to beer, says his favorite Oktoberfest brew is from Radar Brewing Company. "Radar captures the perfect Oktoberfest essence. The lacing on the beer is nice. Plus, the distinct Vienna malts and bold Saaz hops makes for a great fall beer."