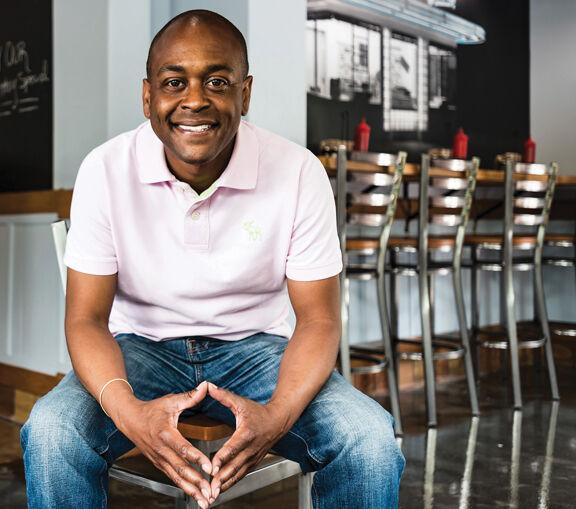 After moving to downtown in 2017, I quickly grew spoiled with my surrounding neighborhood. So much to do – neighborhood bars, wide-ranging eateries, outdoor events, international festivals, and the occasional parade or ballgame.
But then, all of a sudden, just over a year ago, my newfound happy life came to full stop: Like a childhood game of musical chairs, no more music, no more laughter, no more fun, and some were left without a chair. I recall walking home from picking up to-go dinner on Fourth Street – only two restaurants were open within the entire corridor.
People may describe the scene like something out of "The Waking Dead," but I would say it harkened images of the late '90s, when downtown Winston looked identical after sunset. The experience was unnerving and triggered a flurry of emotions from anger to deep concern about the future of downtown.
Amenities such as having multiple restaurants nearby, late-night drink options after working long hours, or walking a date to a nearby event vanished overnight.
Of course, without these benefits, many residents considered departing the center city (including me). The emerging danger was that only a few months of lockdowns might destroy a decade or more of investment.
Anxious people throughout the city reacted by handing more cash to chain groceries, but I purposely spent more time at XCaret, Young Cardinal Café and Quiet Pint. Locally owned restaurants needed our support more than most, and it felt almost criminal to give money to large corporations.
However, it wasn't just the comfort of buying and supporting local restaurants. I also enjoyed those times when I picked up to-go orders and spent extended time having conversations with owners and staff.
We all were hungrier for connection than actual food back then. Time slowed down, and it allowed us to sow the seeds of new genuine relationships.
These conversations revealed a complete new world in our local food and beverage community. I discovered a universe of business owners, chefs and servers with a big heart for everyone around them.
I personally watched owners give out food when they could not afford it and servers show up to work at food pantries to guarantee their industry friends would not go hungry.
I also used food to engage with low-income residents and frontline workers. Both groups faced unprecedented challenges during the early stages of the COVID pandemic.
I worked closely with donors and restaurant owners to mobilize over 2,000 meals to feed those in need. As we handed out meals on weekends, I discovered more of the hidden parts of my community, and it triggered newfound respect for unseen and unsung heroes.
I routinely tell anyone who may listen – "food is love." It requires sacrifice, it unites, and it brings comfort.