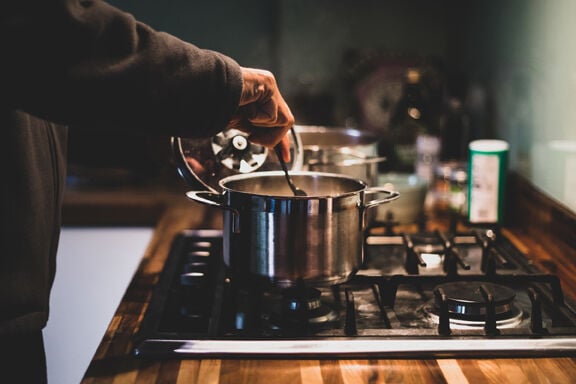 It is hard for me to conceal an eye roll when I hear someone say, "You just can't cook for one."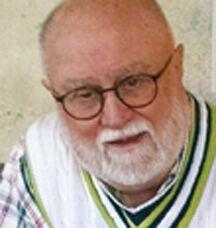 For sure, you must have some elemental cooking skills. I developed those early by watching and asking questions as two great cooks in my life, my mother and Aunt Stella, busied themselves in the kitchen preparing family meals or putting together the "big feeds" for the whole clan on holidays.
Retired Winston-Salem attorney, gourmand, barbecue aficionado and cookbook author Jim Early made an observation is his book, "Reflections," that has stuck with me. Jim said even as a kid he was determined to be independent and he knew that for anyone, regardless of gender, to be truly independent they had to know how to cook. So he pestered the folks in the kitchen at his house to teach him essentials that have served him well.
You can't cook what you don't have with pots and pans that don't exist. Good kitchens evolve. The top of my refrigerator is covered in cast-iron cooking utensils, from my mother's aged skillet to heavy flea-market frying pans – one of which, I fear, may tumble off and be the death of me.
I have one whole shelf of spices, herbs, etc., to draw upon – all bought at different times for some dish I conjured up. I have a supply of canned goods, with things I consider must-haves – diced tomatoes,
canned beans, chicken broth, sardines, canned salmon and tuna, Campbell soups. (Bless your heart, Mr. Campbell!). You have to have celery, onions and peppers ("The Trinity") on hand.
The refrigerator door is chock full of mayonnaise, mustards, pickles, ketchup, capers, minced garlic, hot sauces and Lord only knows what else! The freezer has several kinds of meats in packages of one that will thaw in minutes and require little preparation time.
You get the picture, I hope.
No, you can't cook for one – at least not efficiently — if you have to run to the market three times a day for fixings. Or, by the way, if you think every meal must be five courses. One thing I noticed when reviewing my COVID diary was how simple I kept it. And leftovers were a mainstay. Pork chop
and a baked potato and salad with a homemade dressing. Big bowl of succotash and homemade cornbread. Baked chicken, then sliced chicken sandwiches, then chicken soup. Tuna salad. Multiple servings of chicken salad made from a single $4.99 rotisserie chicken. Bed of greens,
I kept a pot of soup in the refrigerator most of the time, "quickening" a serving, as my Aunt Mittie used to say, by adding some pasta or rice, dumping in leftover veggies or a can of black beans. I even transformed a couple of pork shoulders
into multiple dishes. Then the bone became navy bean soup.
For goodness sake, learn to make a pan of biscuits. It's not advanced chemistry! They were a COVID mainstay. Hot biscuits with one huge cheese biscuit to eat with soup. A meal in itself. Biscuits to split and toast, pan in butter, or run under the broiler with cheese atop. Freeze three or four for later.
Can't cook for one? Tell it to the Marines!