On the second floor of Jackson Library at UNC Greensboro, three staff members are working hard to piece together the history of North Carolina's breweries and saloons.
Announced in July 2017, the project, Well Crafted NC, highlights the Piedmont's entry into modern craft brewing and digs into public records to find information about local saloons, breweries, and public houses going back to the 1700s. Digital Technology Consultant Richard Cox says the project started because of the widespread interest in craft beer and the uniqueness of the craft beer industry.
"It's an interesting topical crossing of local business, culture, and history and an important economic driver that is happening now," he says. "Usually these sorts of things aren't examined or documented until well after their beginnings."
Cox and his colleagues—David Gwynn, digital projects coordinator, and Erin Lawrimore, university archivist—created a timeline on the Well Crafted NC website that contains links to pages on key topics, such as saloons from the 1890s to early 1900s, as well as archived materials in the library's catalog. The team is now seeking to widen the scope by working with other universities, brewers, and individuals across the state to create a centralized well of beer-related archives.
To date, most of the group's research has centered on Guilford County breweries. But the team has recently begun exploring breweries outside of Greensboro, including two of historical note in Forsyth County: The Single Brothers' Brewery & Distillery (opened in 1774) and the Schlitz/Stroh Brewery (opened in 1970). Although these two breweries are separated by more than 150 years, they each mark a significant period in Winston-Salem's storied brewing history.
---
---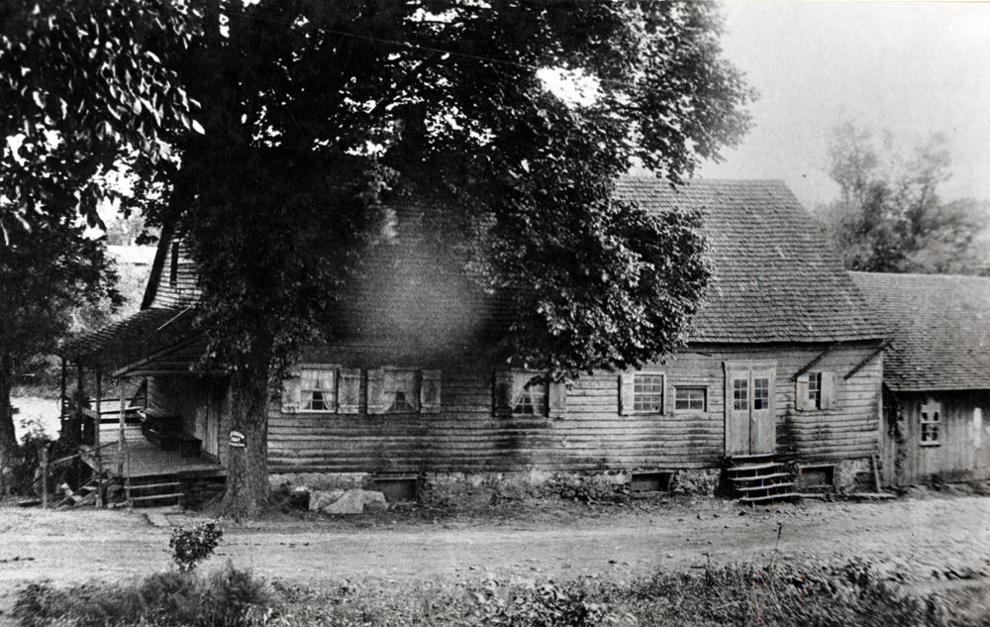 Single Brothers' Brewery & Distillery
Opened: 1774 | Closed: 1813
The beginning of North Carolina's craft beer history can be traced back to a small wooden house on lot No. 93 in Salem. It was on this lot, tucked between the current Old Salem Road and South Marshall Street, that the Single Brothers' Brewery & Distillery was constructed nearly 245 years ago.
The brewery was run by the single brothers of the Moravian church—unmarried young men at least 18 years old. During the late 18th and early 19th centuries, these men lived together in the Single Brothers' House and operated several businesses together, including a slaughterhouse and a bakery. They started brewing and distilling in 1774, just a few years after building the Single Brothers' House, and continued the operation for nearly 40 years.
Beer was a big part of life in the early days of Salem. (In fact, modern Moravians might be surprised to know that beer was often served in lieu of coffee during Moravian lovefeasts.) Nearly all of the town's libations were made at Single Brothers' Brewery, including the beer served to out-of-town guests staying at Salem Tavern. Among the brewery's biggest fans was President George Washington, who reportedly praised the tavern's beer during his visit to Salem in 1791.
According to Tyler Cox, former community relations manager at Old Salem, the Single Brothers' Brewery is believed to be North Carolina's first official craft brewery. More specifically, "it was the earliest confirmed brewery designated as a commercial business."
"There's a notation of a brewery on a 1710 map of Cross Creek, N.C. (near Fayetteville), but it could be anything, really," Cox explains. "It's definitely a 'brewery,' but is it a commercial operation? Or is it private? It would predate Single Brothers' by four years, but there aren't any details on what it was or what it did, so Single Brothers' is regarded as the first official one."
Cox is quick to note that the Moravians' rich beer history isn't just relegated to the past. In 2015, Small Batch Beer Co. worked with Old Salem to make Salem Lot 93, a malty old-style ale brewed using an original recipe found in the Moravian Archives. The brewers at Small Batch followed the original methods and ingredients as closely as possible, right down to the hops used in the beer.
"Amazingly, a lot of the techniques the Moravians were using to make beer in the late 1700s are still being used today," said brewmaster Jamie Mingia after concocting the beer. "It certainly makes you gain an appreciation for how forward-thinking the [Moravian] brewers were."
---
---
Schlitz/Stroh Brewery
Opened: 1970 | Closed: 1999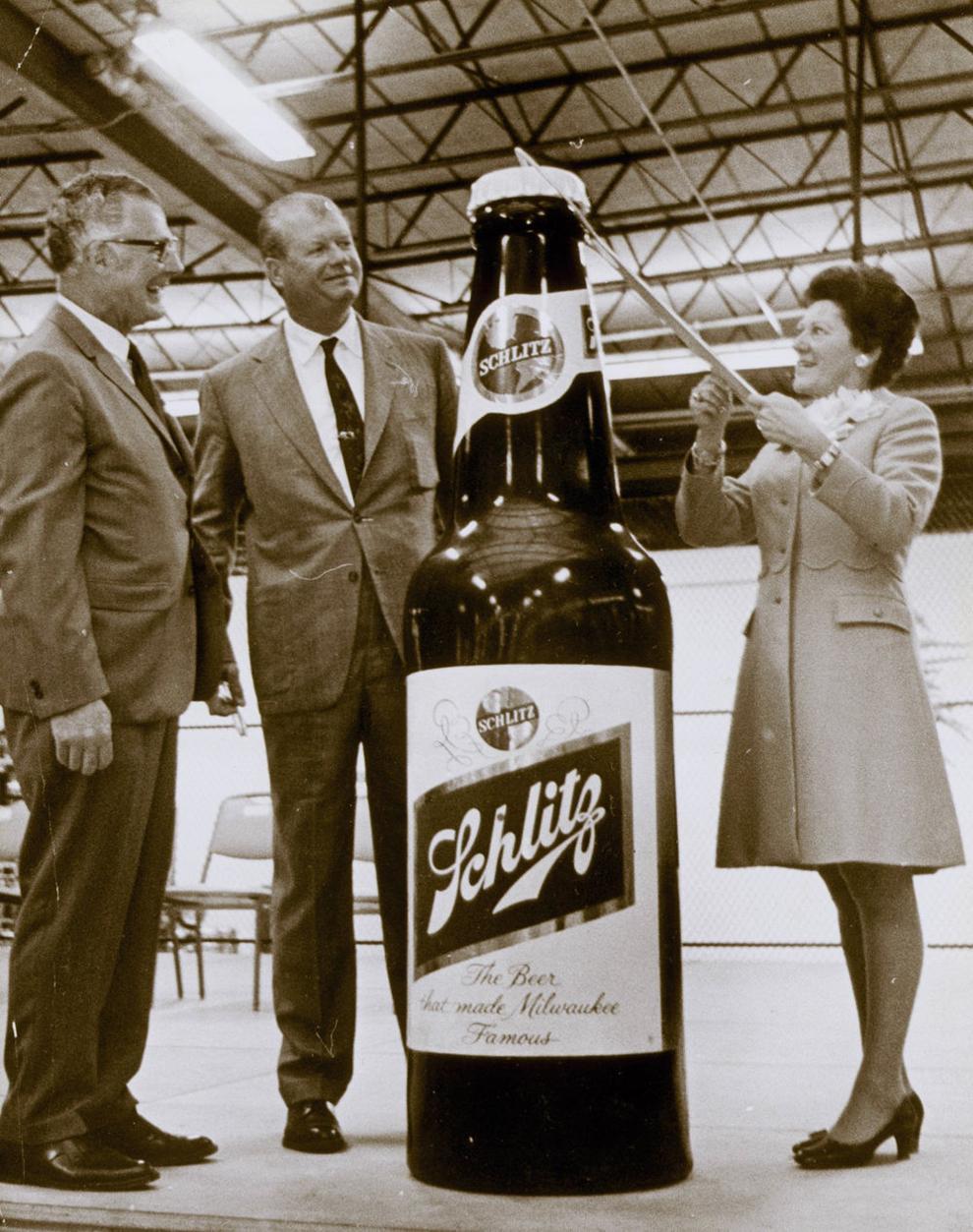 While the Single Brothers' Brewery was a small-scale operation, the Schlitz Brewing facility was anything but.
Located off U.S. 52 in southern Forsyth County, the $45 million plant became the largest brewery in the world when it opened in May 1970. It covered an incredible 1.2 million square feet and produced around 4.4 million barrels of beer a year. Local economic-development leaders of the time hailed it as "the biggest single industrial investment in Forsyth County's history," according to the Winston-Salem Journal.
Schlitz was a Milwaukee-based company founded by German-American Joseph Schlitz in 1849. It became the largest producer of beer in the U.S. at the turn of the 20th century, known globally as "the beer that made Milwaukee famous."
However, by the time Schlitz opened its Winston-Salem plant, the company's popularity had started to wane, largely due to poor marketing strategies and a change to its core beer recipe. Making matters even worse—a lot of locals didn't want the brewery here in the first place.
Before it opened, a group of Methodist ministers vehemently protested the plant's creation, claiming "it would increase alcohol consumption and turn Winston-Salem 'into the brewing center of the Carolinas.'"
A few years later, a Davie County resident filed a $2 million pollution lawsuit against the company. Although the lawsuit was eventually thrown out, Schlitz was forced to spend $1 million on anti-pollution equipment to avoid overloading Winston-Salem's sewage system and polluting the Yadkin River.
Employees at the brewery also held strikes and work stoppages throughout the 1970s to dispute contracts and other issues.
Schlitz Brewing Co. was ultimately sold to Stroh Brewing Co. in 1982, making Stroh the third-largest brewer in the country. However, the Detroit-based company didn't fare much better than its predecessor.
After taking on debt to acquire Schlitz, Stroh couldn't keep up with other national brands and began to rapidly lose market share. In 1999, Stroh sold all of its brands to Pabst Brewing and Miller Brewing Co., and some Stroh brands began to be brewed at Miller's plant in Rockingham County.
Prior to closing, the Winston-Salem brewery was producing 5.5 million cases of beer a year—and it had produced a total of 2 billion cases over its 30-year lifetime. When it finally closed for good in August 1999, about 500 local people were left without a job.
The facility was eventually redeveloped as a multi-tenant business park—known as The Piedmont Triad Industrial Center—and nearly 80 percent of its leasable space was occupied at last check.
"Even though the brewery failed, the site is a great example of rebranding an old facility in response to market needs," said local appraiser Michael Clapp. "It's something that could be followed by developers of other plants in town."
When viewed today, it's clear that both the Single Brothers' Brewery and the Schlitz/Stroh brewing plant were historic in their own ways. Yet they also illustrate the transient nature of the brewing business, as both operations only lasted only a few decades. That's one of the reasons the team at Well Crafted NC feel it's important to document our current breweries and place them within the context of the state's brewing history. After all, good beer is certainly something worth savoring.
ABOVE: Officials celebrate the opening of the Joseph A. Schlitz Brewery in 1969. The facility, which sat off U.S. 52 in southern Winston-Salem, became the largest brewery in the world when it opened.
The Well Crafted NC project will hold a launch party at Little Brother Brewing in downtown Greensboro on April 14. For more details on the event or the project in general, go to wellcraftednc.com.