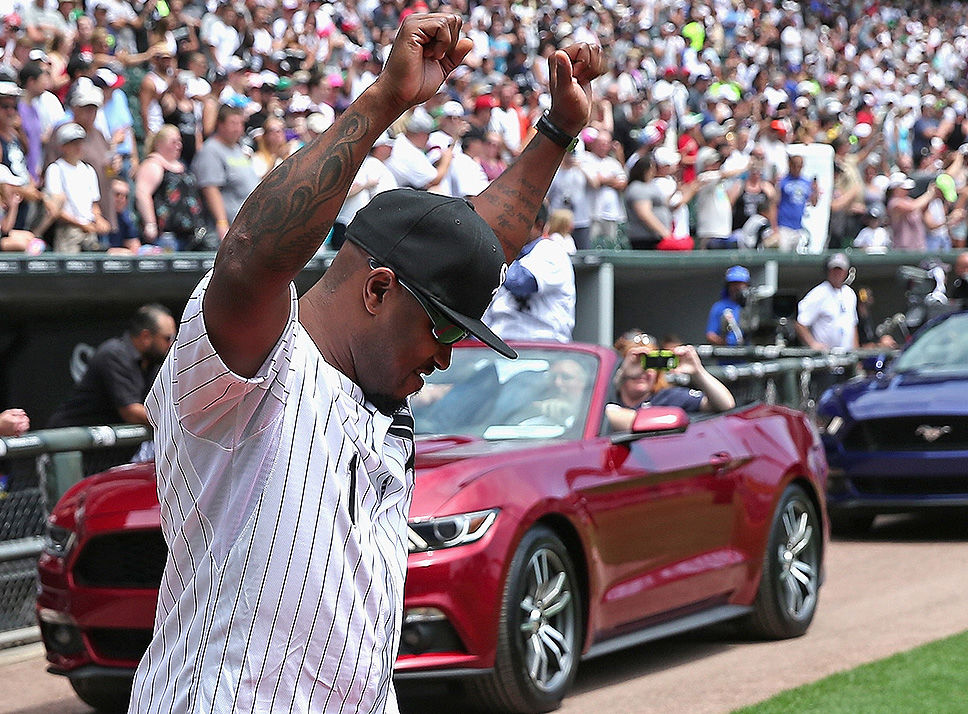 When members of the 2017 Winston-Salem Dash reported to Spring Training this year, they noticed a change in the form of the new Chicago White Sox skipper, Rick Renteria. He often walked over to the minor league fields to observe and chat with the players.
"For young guys with the dream of playing in the Major Leagues, that does a lot for you," says Willie Harris, the new manager of the Dash. "Rick is changing the philosophy of the White Sox franchise, and it trickles down to the farm system. We want players to enjoy the moment, because when you're done playing you don't want to wonder what could have been."
Harris knows how to make the most of opportunities. He played for 12 seasons with seven different MLB teams. He was also part of the White Sox championship team of 2005, collecting hits in both his postseason at-bats.
Another interesting side note about Harris? Before he arrived this year to manage The Dash, he'd never set foot in Winston-Salem.
Regardless, Harris says he intends to manage the team the same way he played—with plenty of enthusiasm.
"Fans can look forward to a team that will play hard and not be afraid to fail, because this is a game of failure," says the 38-year-old Harris. "You have to get used to it. We'll play the game the right way and respect our opponents."
Last summer, Harris served as the hitting coach at the White Sox' rookie-league affiliate in Great Falls, Montana, where he worked with a few good hitters likely to play here at some point in the season.
"With the draft we had last year, a lot of guys we brought in are very athletic position players who can really play," says Harris. "Then we made a couple of big trades this offseason that really boosted our farm system."
That's an understatement. In dealing outfielder Adam Eaton to the Washington Nationals and ace lefthander Chris Sale to the Boston Red Sox, Chicago landed a raft of high-caliber prospects that turned its farm system into one of baseball's best. Unfortunately for Dash fans, most of those acquired prospects have already graduated beyond the high-A level and aren't likely to appear in Winston-Salem.
Not bespectacled righthander Dane Dunning, however. He joins the White Sox system after being traded from the Nationals, where the former Florida Gator showed enough polish to be one of its top young arms. Another newcomer, 21-year-old Luis Basabe, arrived from Boston as part of the Chris Sale deal. He figures to give the Dash some serious athleticism in the outfield and on the bases.
And as Harris mentioned, the White Sox' 2016 draft class is plenty to be excited about. Righthander Alex Hansen, the 49th overall pick last year, throws a plus fastball, albeit with questionable command to this point. It'll be a long season for Carolina League hitters if he figures it out at BB&T Field. Catcher Zack Collins, a former Miami Hurricane, was taken by the White Sox with the 10th overall pick in the 2016 draft. He'll likely start the season in Winston-Salem, yet his high-end hitting prowess might propel him to the Majors by seasons end.
Regardless of who takes the field for the Dash this year, players will have a manager who knows how to help them reach their goal.
"My job is putting guys in situations where they're comfortable and can succeed and have confidence," he says. "If you have those three things, good things can happen."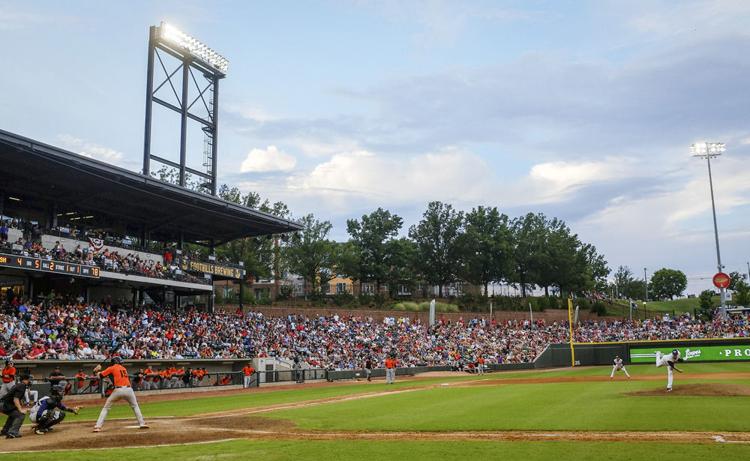 Be the first to know
Get local news delivered to your inbox!