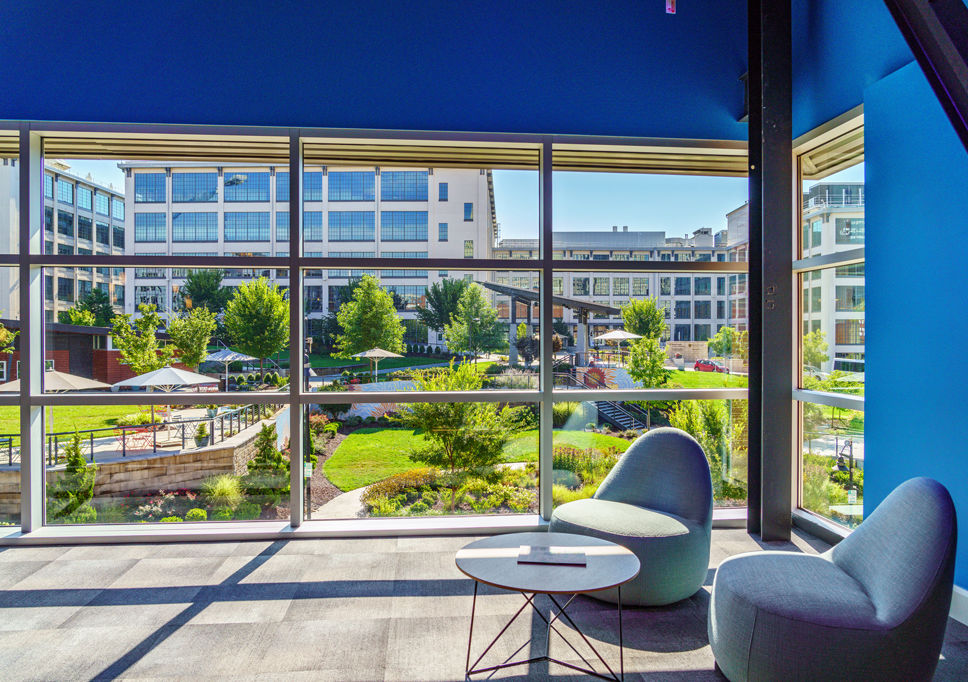 It's amazing how much can change in a few years.
. . .
As recently as 2011, the eastern edge of downtown was still essentially barren, filled with boarded-up factories and a few hundred workers. It was called the Piedmont Triad Research Park, though there really wasn't much research going on (or anything else for that matter).
Then 2012 came, and things began changing. It started when Wake Forest BioTech Place opened inside a former RJR warehouse, bringing hundreds of jobs and cutting-edge research to the center of the park. Its price tag topped $100 million, making it the most expensive project in downtown history. Other adjacent big-ticket projects would follow—525@Vine, Plant 64, Inmar, Bailey Park, Wake Downtown, and most recently, Bailey Power Plant. The area was rebranded as Wake Forest Innovation Quarter in 2013, and it's since become one of the fastest-growing urban-based innovation districts in the country—one that's home to more than 4,000 workers and 1,000 residents.
In honor of this issue's Innovation theme, we wanted get an up-close look at just how far the Innovation Quarter has come in recent years. So, with photographer J. Sinclair leading the way, we spent a day walking the WFIQ grounds, meeting the people, and peering inside its newest buildings. At the end of the day, it was clear the area has evolved well beyond its "research park" origin and into a living, working ecosystem—one that's become the focal point of Winston-Salem's future.