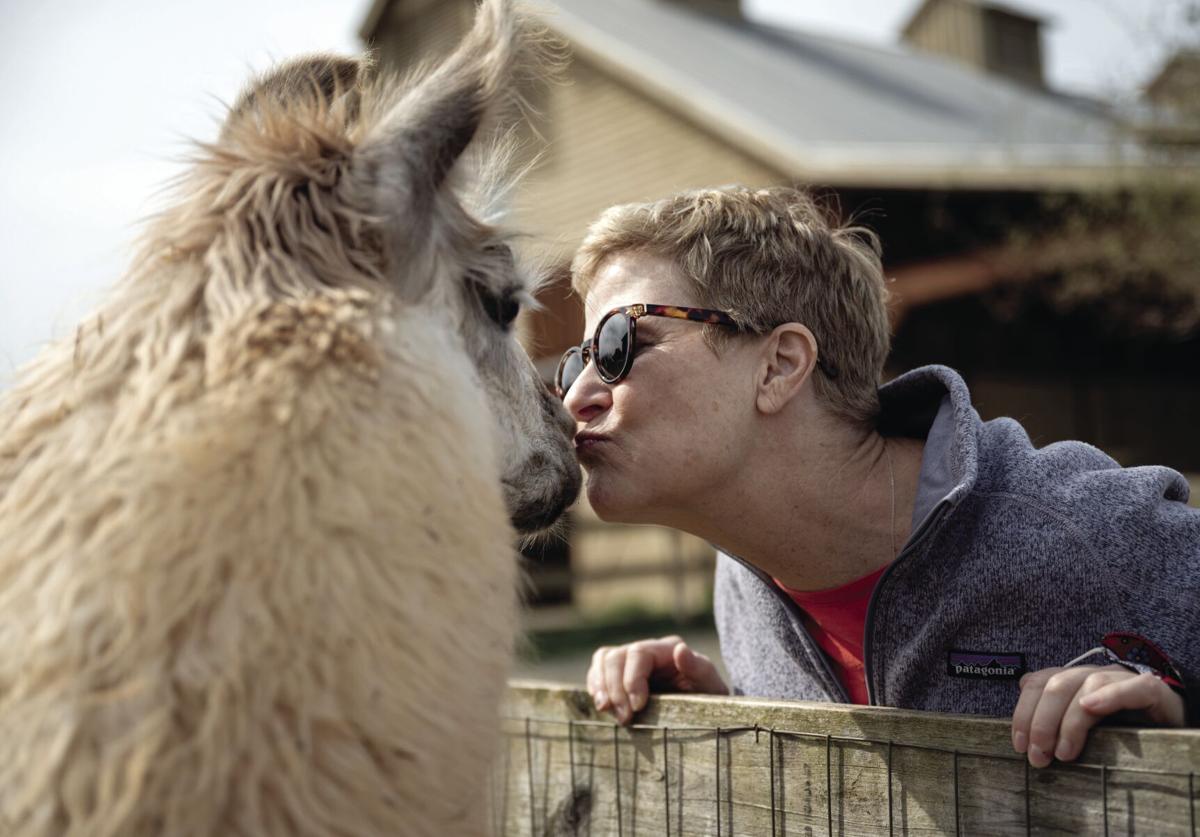 More than 40 vineyards dot the Yadkin Valley's rolling hills, spread out across eight counties in North Carolina's wine country. All of them give visitors the chance to taste the fruits of the vine, soak in the view, shop, relax and buy.
But only one — Divine Llama Vineyards — lets guests do those things in the company of nearly 100 friendly, colorful South American neighbors. Guests may arrive wondering what pairs best with a dry, sparkling white or full-bodied red, but by the time they leave, they know the answer is a fuzzy, friendly llama.
"Our property is unique in that it gives guests something to do outside,'" says Mike West, who owns the property along with his wife Patricia and close friends Leslie Messick and Paul Baumbach. "They can taste, buy, and then take a glass and go see a llama, or bring in food and go on one of our llama treks. The llamas have tons of personality, and they're super fun to be around. They bring people back as much as the wine does."
Llamas and wine may be a unique combination, but they're the perfect blend for the East Bend, N.C., operation. Their 90 acres include "di vine" in the form of a 23-acre-and-growing vineyard, a tasting room, tables and areas for picnicking and food trucks; and "di llamas," the namesake companion animals who make their home on the property's Four Ladies and Me llama farm, the Southeast's largest.
Hundreds of guests visit each year, and most will pose for pictures with the animals or go on a llama trek, a two-mile scenic walk around the grounds with a llama as a hiking partner. Many also come for llama yoga, tapping into the animals' Zen disposition. With dozens of llamas all around, other guests come just to enjoy the llama panorama.
Like many of the wine grapes, the llamas may not be from around here but have taken to the foothills in a vigorous way. Native to the Andes Mountains in Peru, Chile and Argentina, these distant relatives of camels can carry up to 80 pounds of gear but can't be ridden because of their bone structure. However, they have proven themselves to be calm pets, sturdy hiking partners and chatty companions.
"They're a herd animal, so they're very social, and they're addictive, like potato chips. You can't have just one," West says. "They like attention. They 'talk' to you with little sounds. They don't mind being groomed or petted – in fact, they get lonely if there are no people or other llamas around. They form bonds, so you have to have another animal for them to hang out with, ideally another llama."
Each of the farm's 100 llamas has a name. Mojo and Nefertiti chew the cud with Meatball and Blackjack. Some are named after wines, like Merlina, which the farm's website describes as "the female companion of Merlot." Some wines are named for the llamas: Versailles, for example, is both a crisp white with spicy overtones and the name of the Wests' youngest daughter's show llama.
West got into the llama business when a friend with a small llama farm introduced him to the joys of a 350-to-400-pound cuddle buddy. For West, the meeting was i-llama-nating.
"I thought they were beautiful and totally unique," West says. "I was fascinated by them."
Before long, three female llamas – In a Heart Beat, Sheza Miracle and Muchas Colores – had joined the family on their 15-acre mini-farm in Winston-Salem, keeping company with their chickens and mini-horses.
The Wests began to breed and show llamas, turning to friends in their ever-growing circle of llama fanciers for advice beyond what the family vet might provide.
The llamas hum when they're unhappy. Mountain-dwellers by native habitat, they like it cool, so a fan and water are a must. They sometimes spit, but usually at each other to keep another furry face away from their food. Like sheep, they need shearing. West takes their wool, called fiber, to a mill to be spun into yarn, which is sold in the tasting room along with knit hats, scarves and gloves made from the wool.
"They're an unusual animal around here. They have some of the same needs as sheep or goats, but other needs are unique — they have nails, not hooves, that need trimming, for example," West says. "They're pretty hardy, though, and pretty forgiving."
When their backyard herd swelled to 30 animals, the Wests knew the time had come to relocate. Tapping into a love of wine that Mike West had nurtured since college, the couple toured and bought an old, 91-acre farm property in East Bend. They planted the first vines in 2007, taking courses at Surry Community College in viticulture to boost their grape-growing skills.
Mike, an architect, built a house and a barn and moved the llamas in, calling the llama farm Four Ladies and Me as his nod to Patricia and their three original llamas.
Although the Wests — now among the top breeders in the country — do sell llamas, it's usually to other breeders and then only after closely scrutinizing the buyer. Llamas typically cost several thousand dollars, so the investment is substantial.
"When we first started, people thought we were crazy," Patricia West says. "They seem incongruous, but wine and llamas are the two things we were really passionate about, and we wanted to work with them full-time. They keep us really busy."
In winter 2015, Leslie Messick and Paul Baumbach drove up from Winston-Salem for a glass of wine. Strolling around the property, they ran into Mike West, who let them walk a llama. Five weeks later, the couple bought two baby llamas, called cria, from him.
"Once you cuddle with a llama, you never go back," Messick says with a laugh. "We were boarding Zorro and Phoenix with the Wests and coming out every weekend, and as we learned more about them, we started helping around the barn and with the llama treks. We'd even help out in the tasting room when things got busy."
Last summer, the Wests' partners decided to retire, leaving their house and interest in the vineyard. Without a backward glance, Messick and Baumbach took the opportunity and moved onto the property, becoming co-owners.
A year later, the two couples are not only business partners but best friends.
"It has taken over our life in a positive way," Messick says. "We're all wine people and llama people. After three years of helping with the llamas, we have a pretty good handle on that side of the business, so we're trying to learn all we can about the wine business now."
The best part of her new role, Messick says, is the chance to enjoy life with llamas.
"We wake up in the morning and look out the window and see the baby llamas running and playing, and outside the other window are the vines," she says. "We are living the dream."
"We all four do this because we love llamas, and it just evolved into a business," Mike West says. "We like the people's reactions and seeing them smile. We've made lots of friends. Llamas and wine just bring people together."
Photos: Divine Llama Vineyards
Divine Llama Vineyards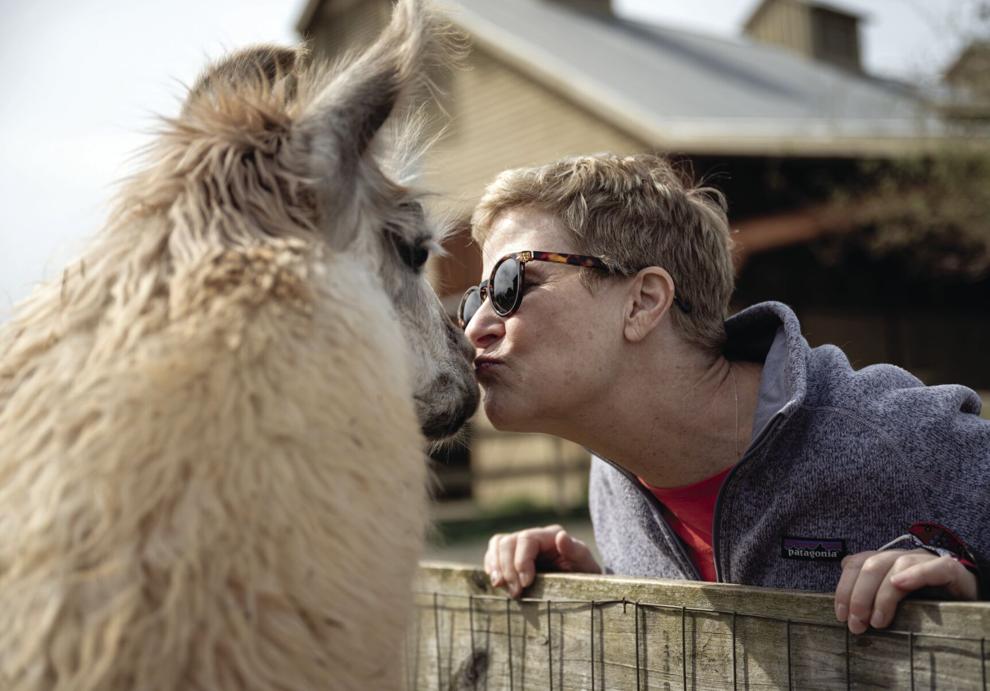 Divine Llama Vineyards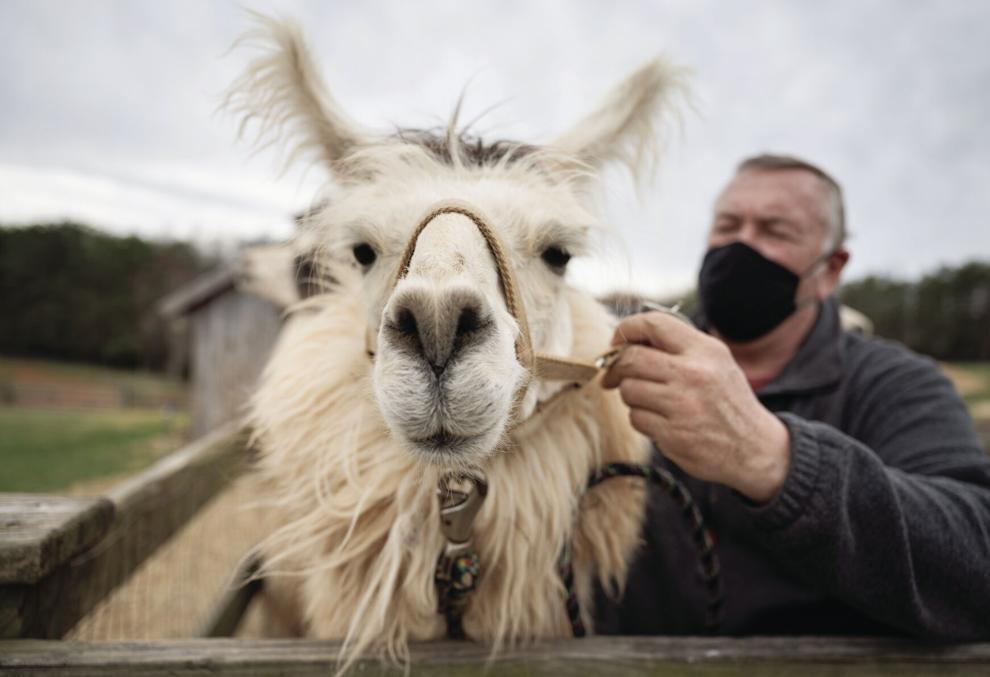 Divine Llama Vineyards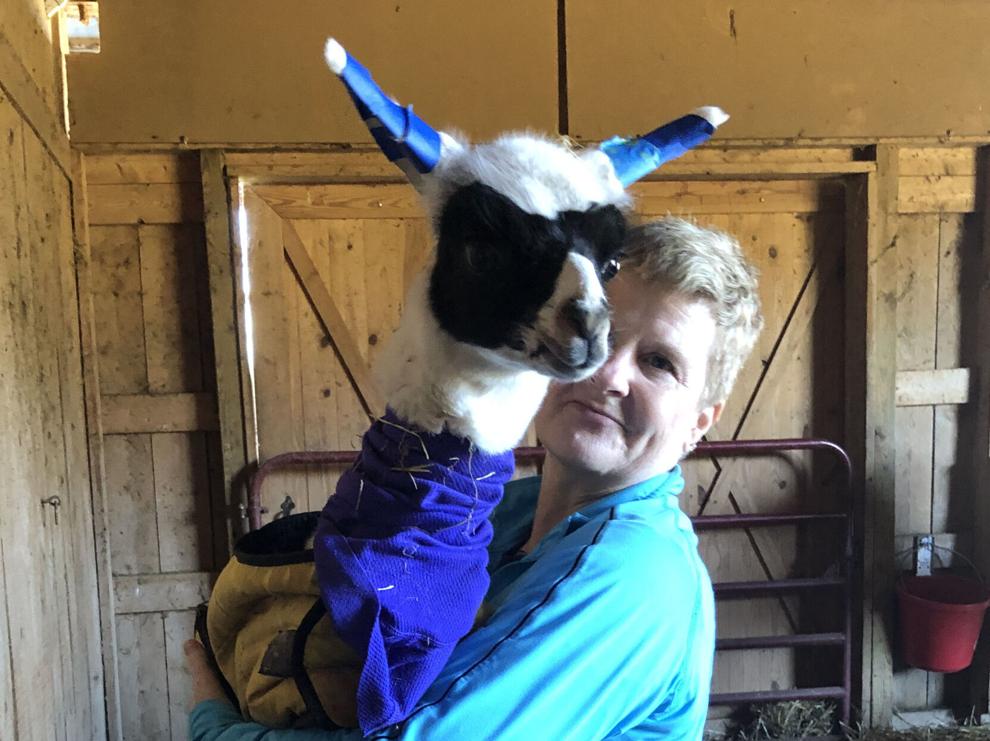 Divine Llama Vineyards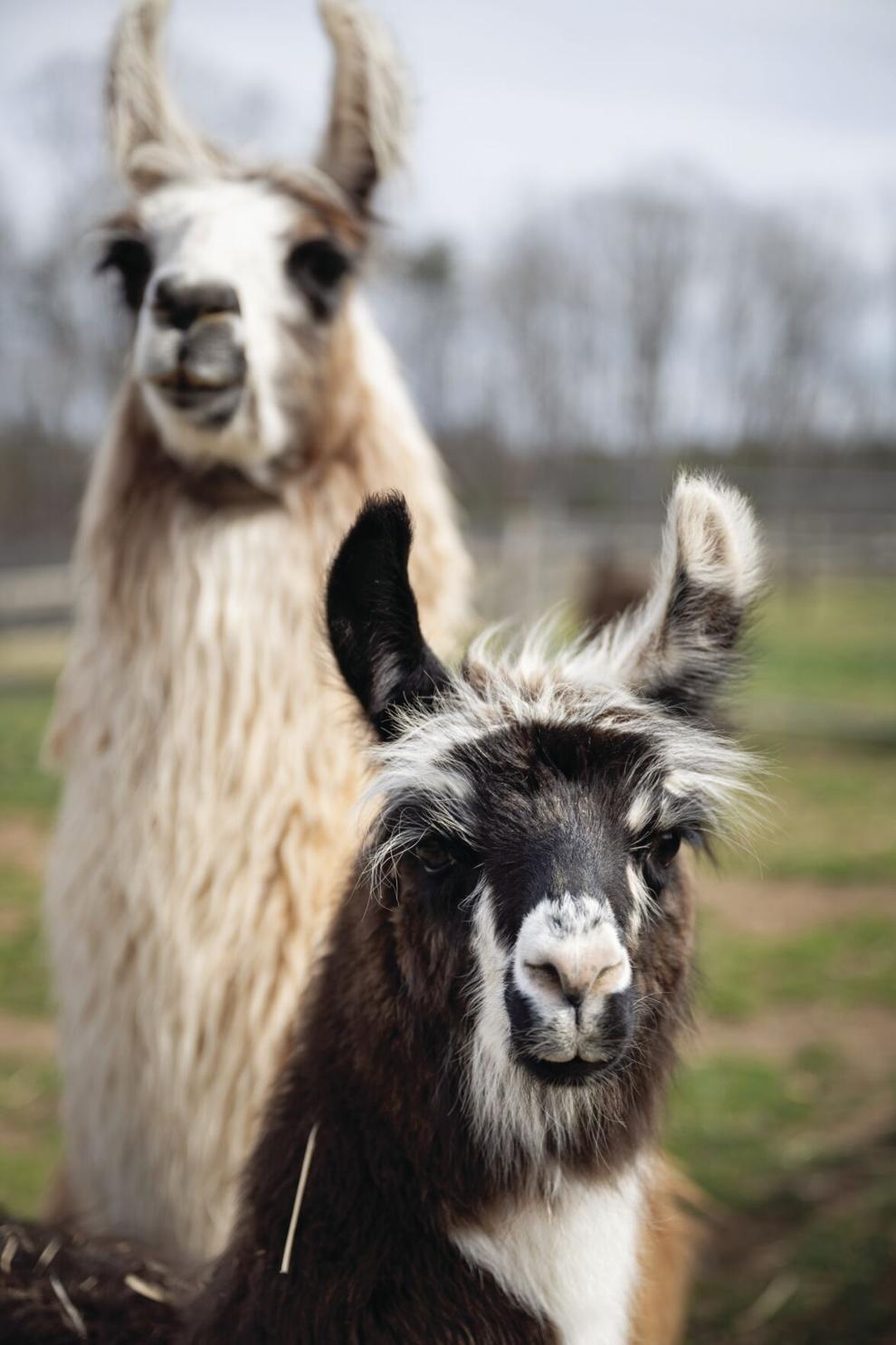 Divine Llama Vineyards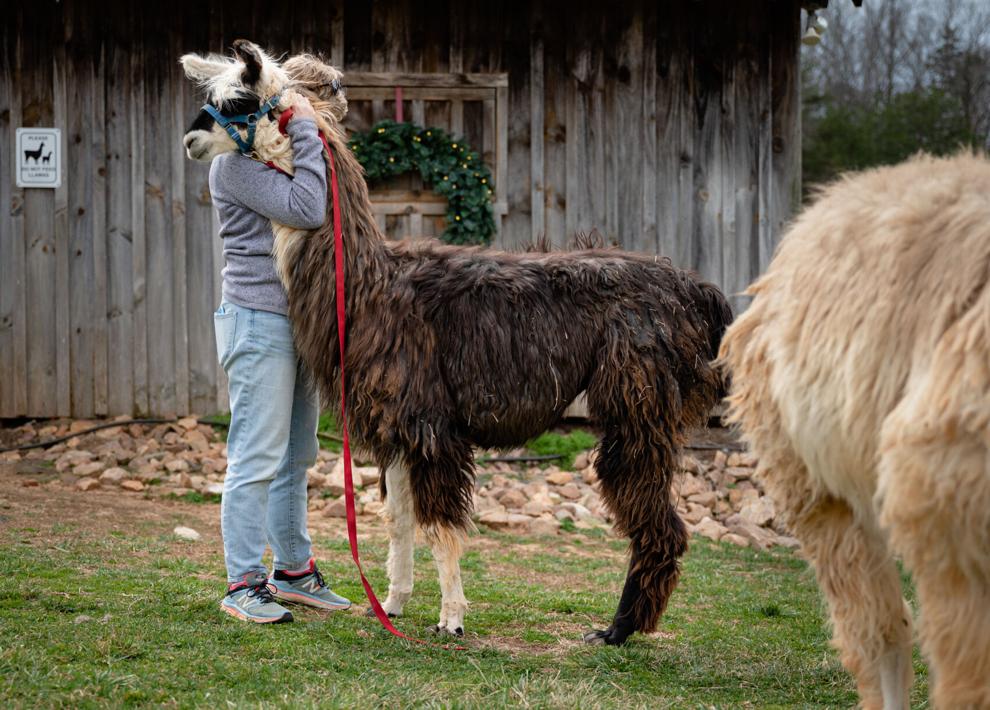 Divine Llama Vineyards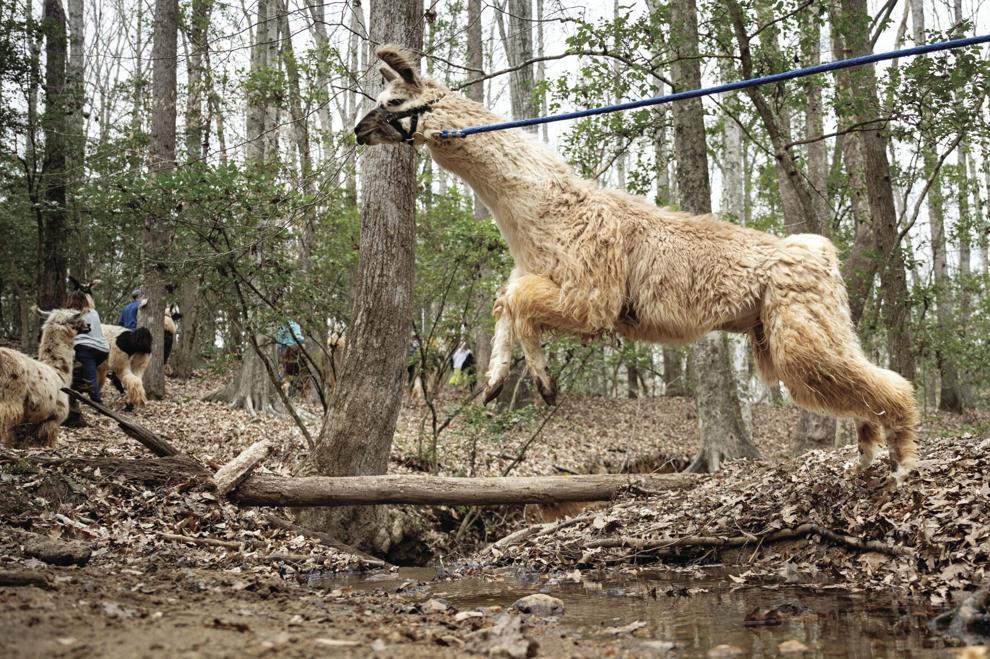 Divine Llama Vineyards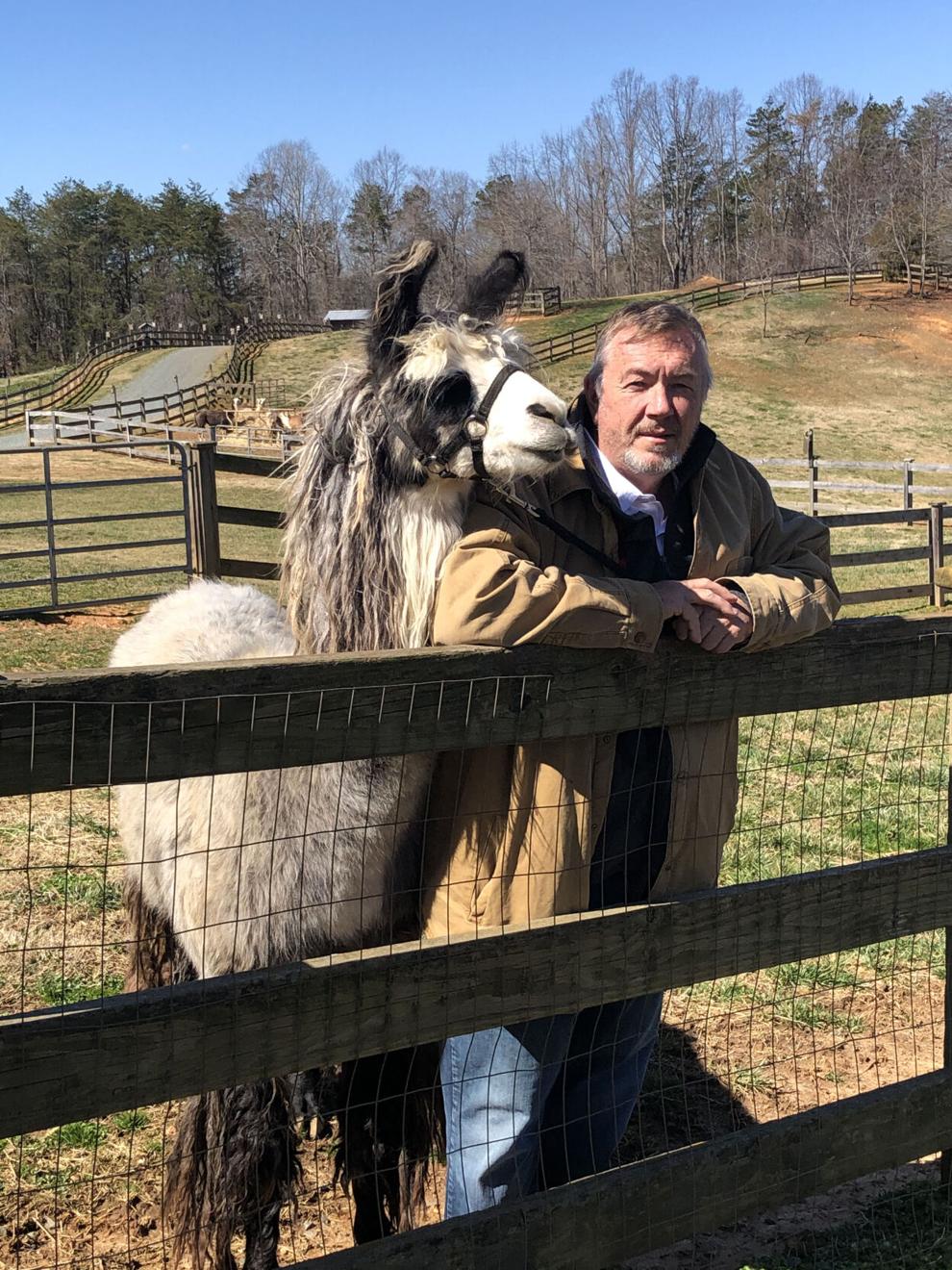 Divine Llama Vineyards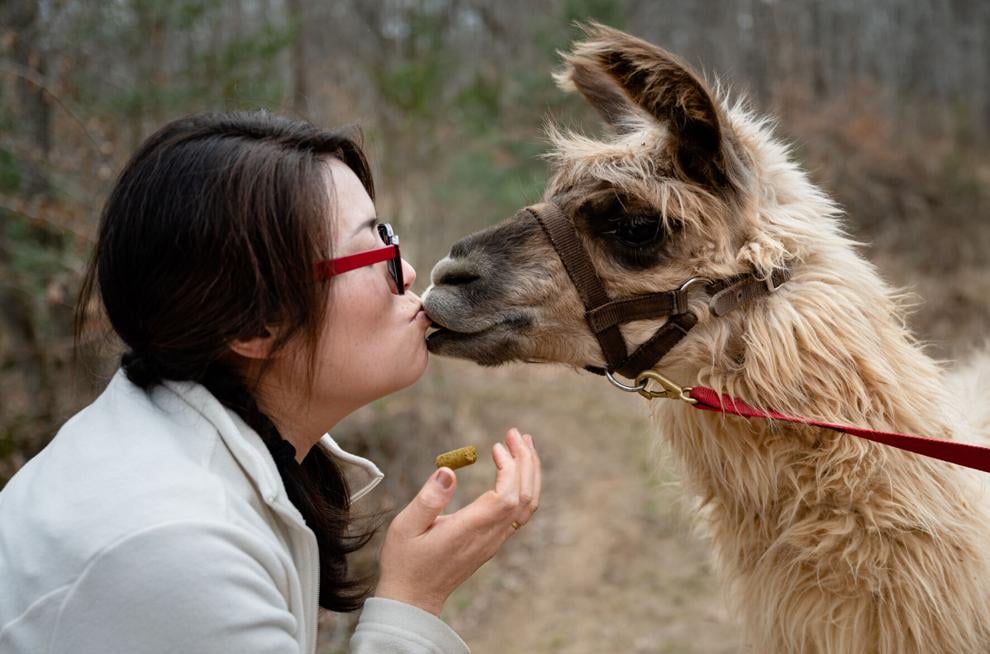 Divine Llama Vineyards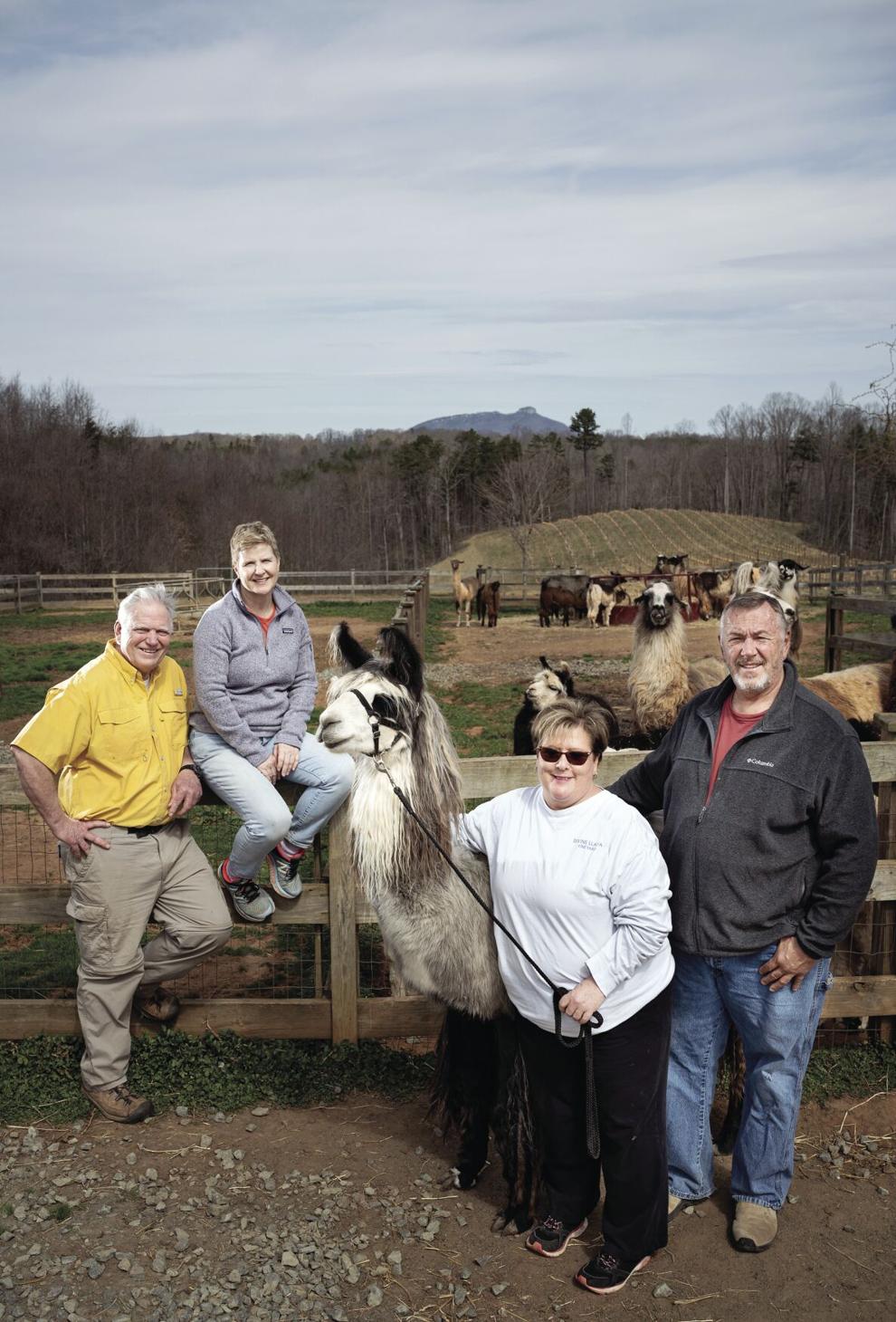 Divine Llama Vineyards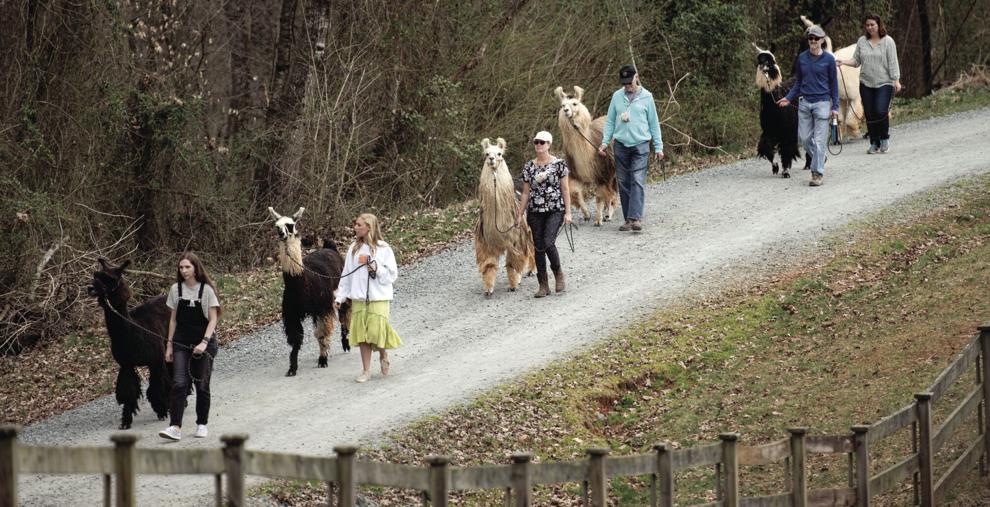 Divine Llama Vineyards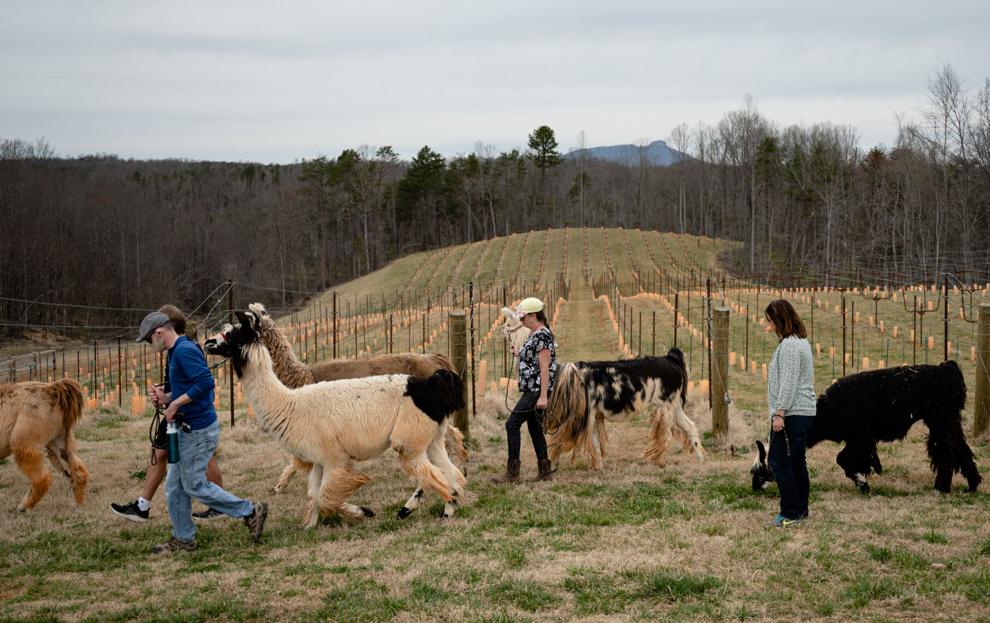 Divine Llama Vineyards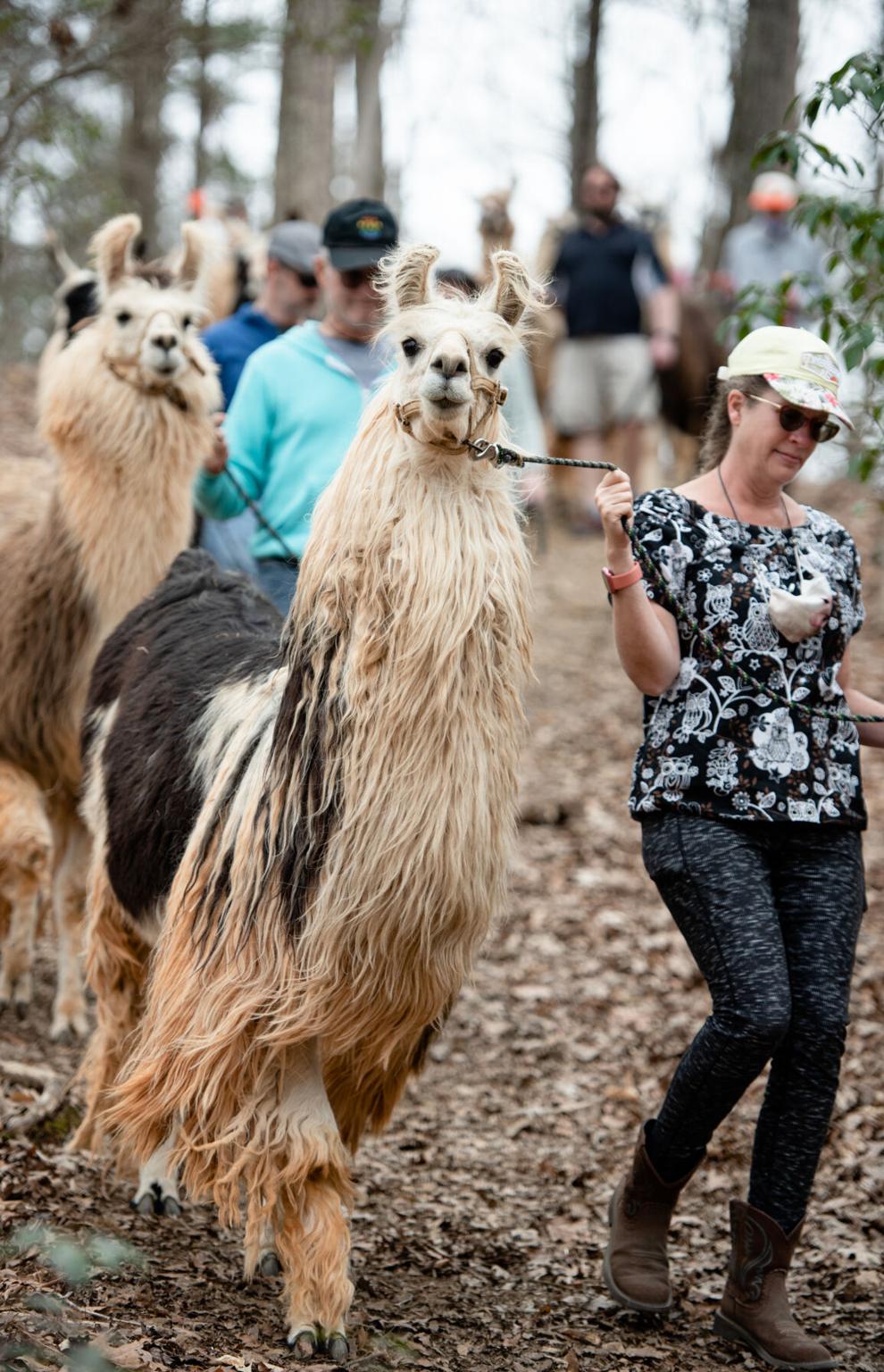 Divine Llama Vineyards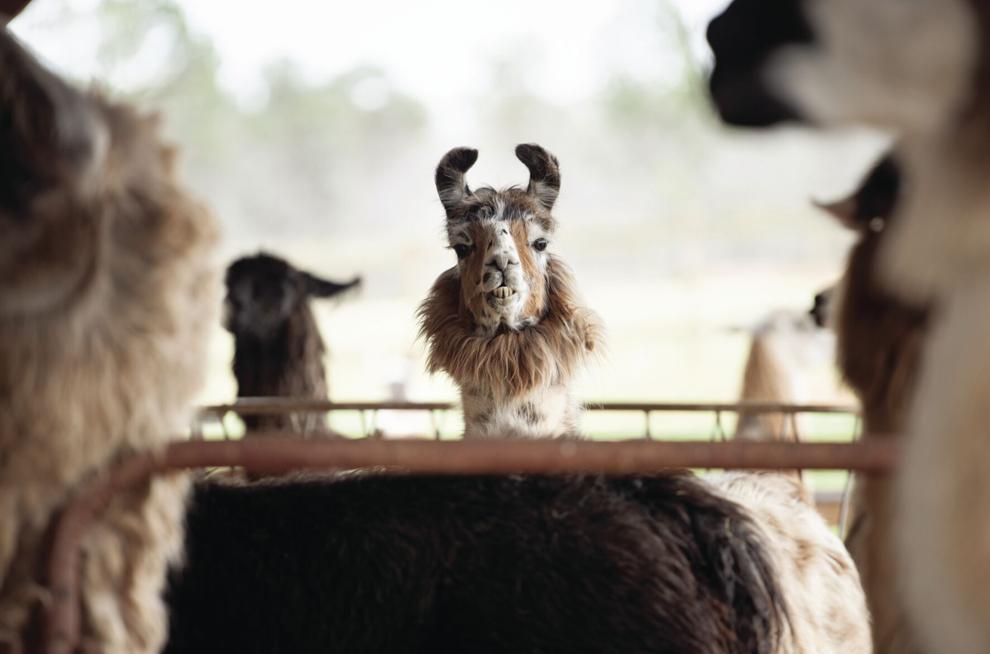 Divine Llama Vineyards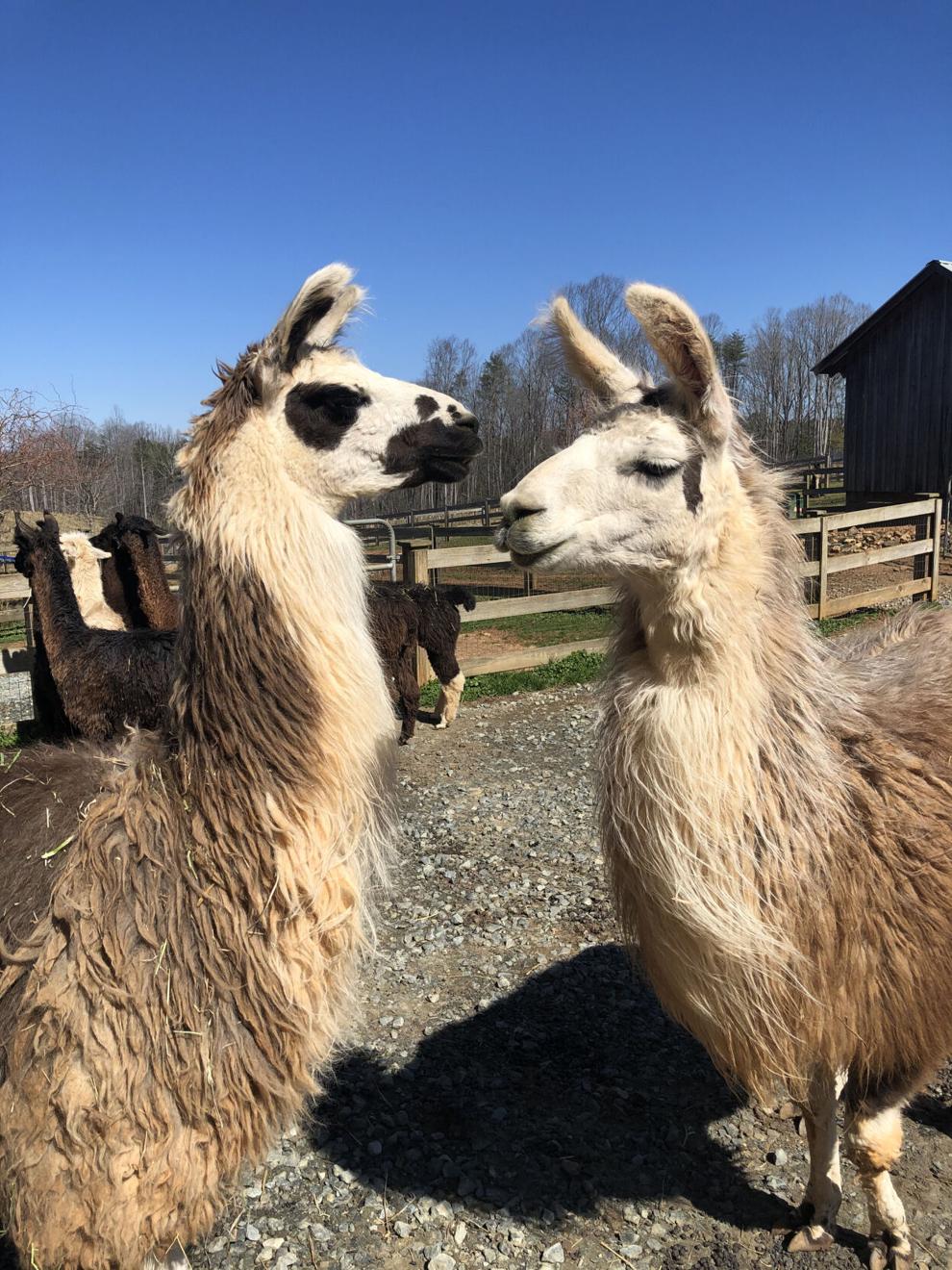 Divine Llama Vineyards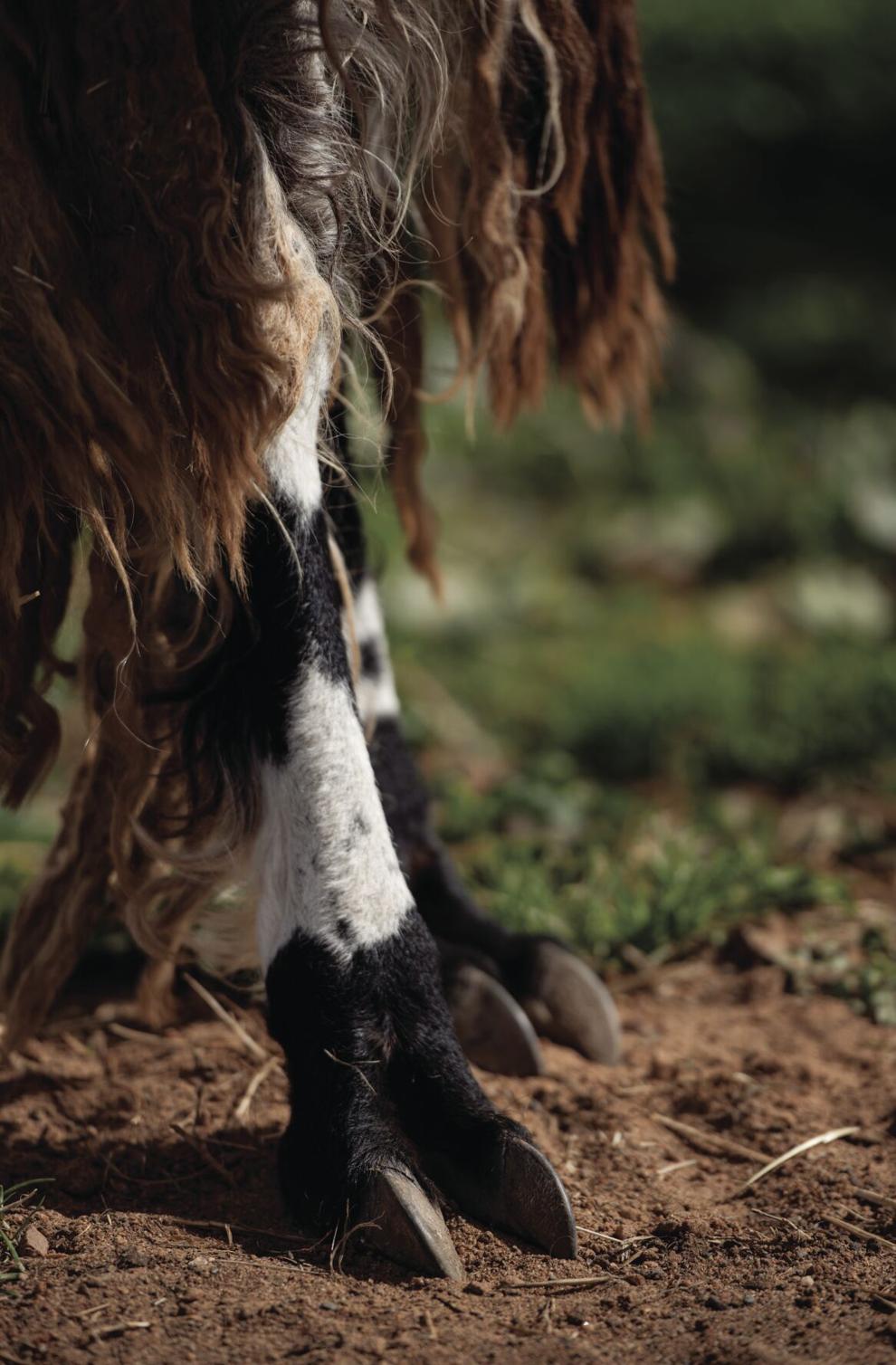 Divine Llama Vineyards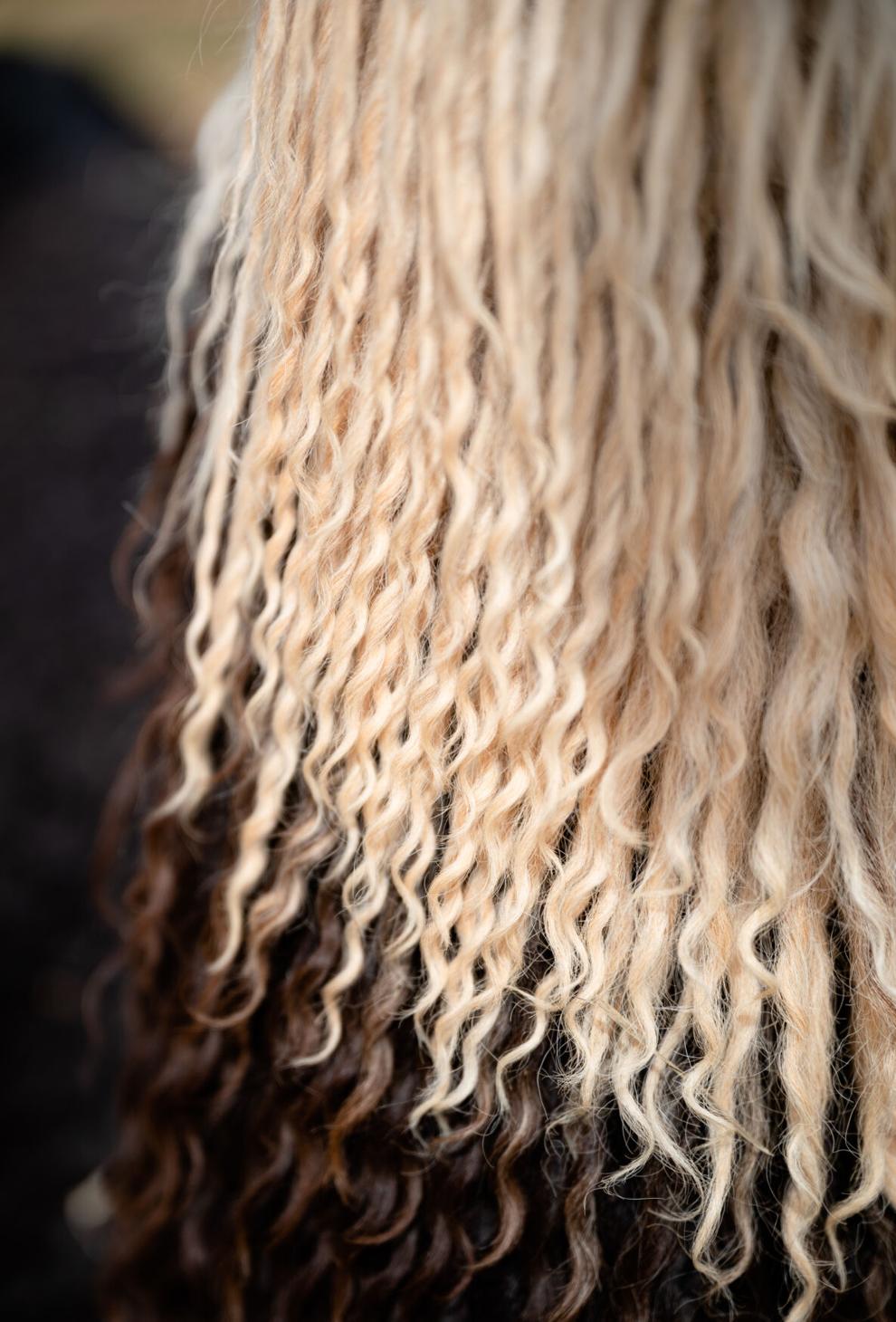 Divine Llama Vineyards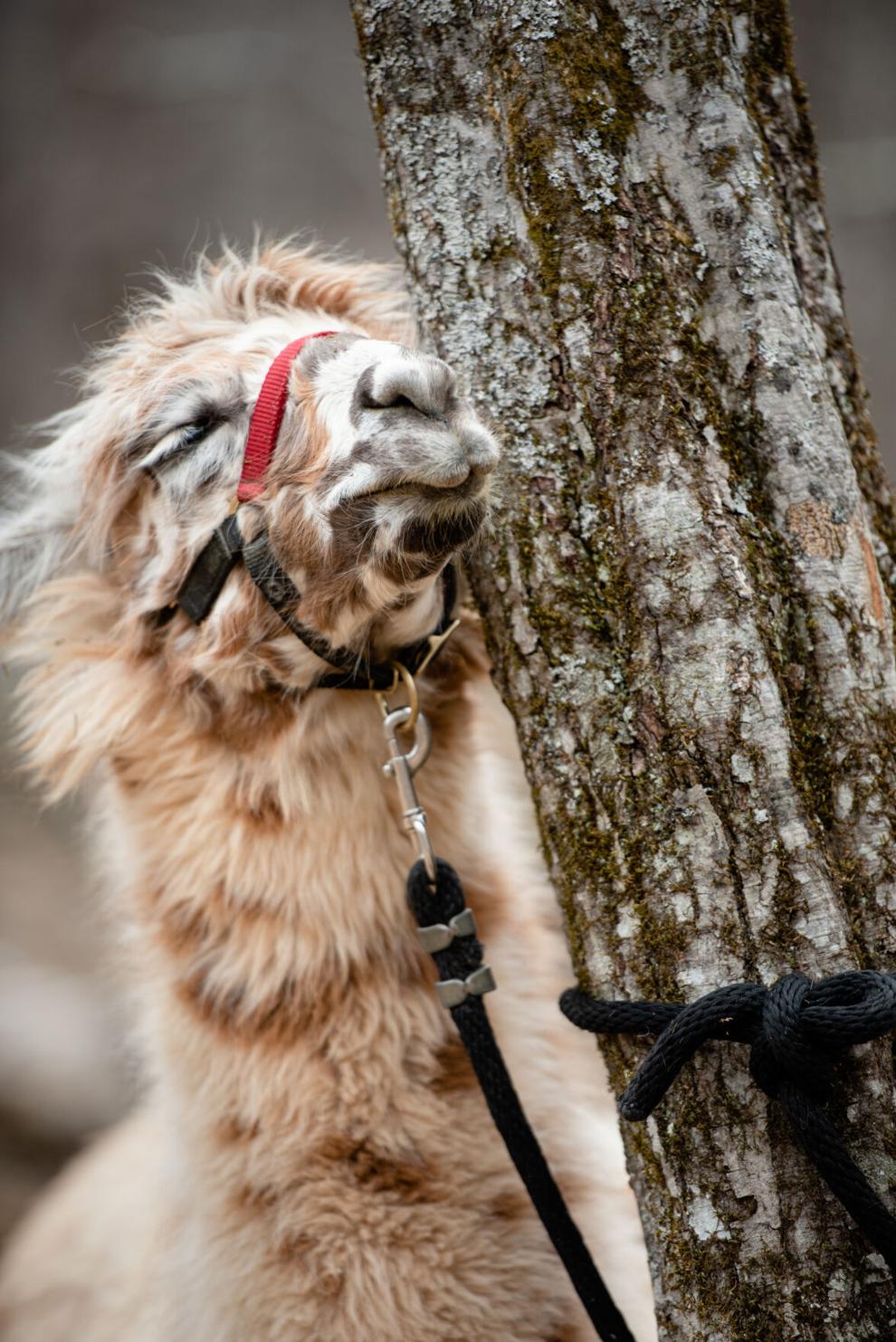 Divine Llama Vineyards