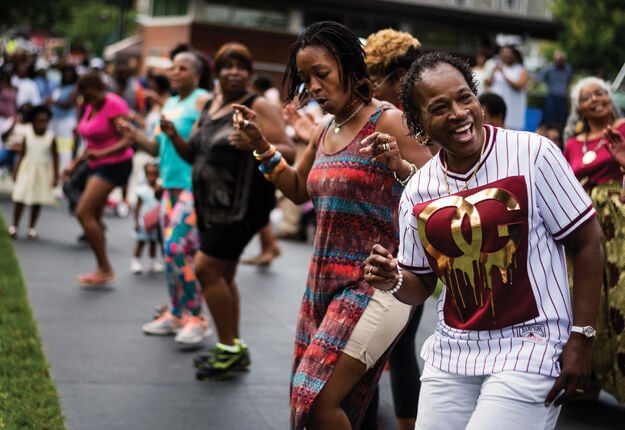 On May 21, 1865, a mostly Black crowd gathered inside what is now St. Philips Moravian Church in the town of Salem.
A Union Army chaplain came in, delivered a sermon, then read out General Orders No. 32, declaring that "all persons in this state heretofore held as slaves are now free."
In the immediate aftermath, some of those who had been enslaved left to find long lost relatives.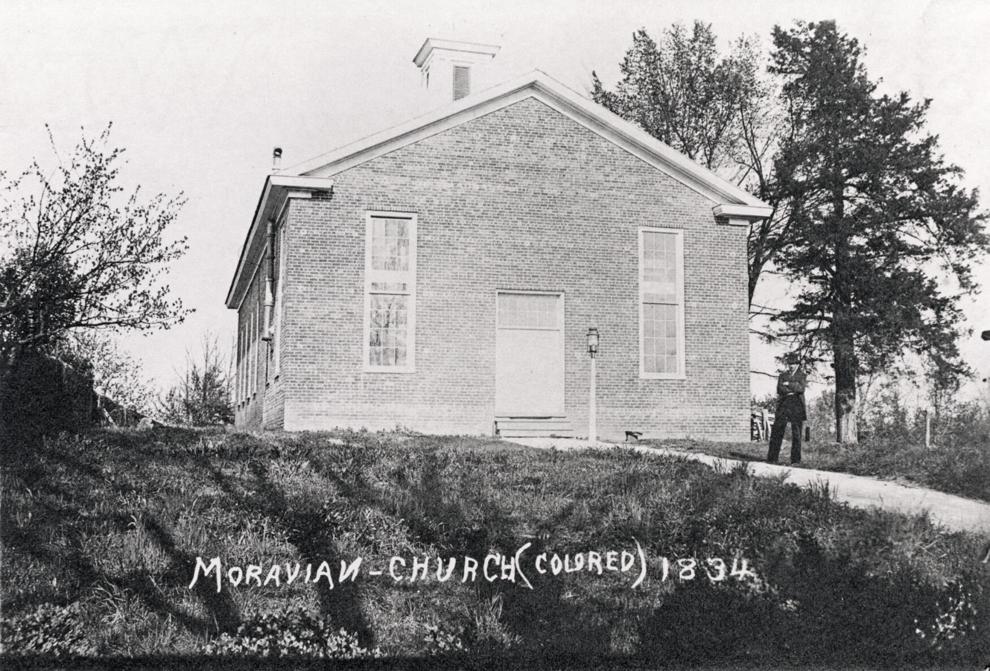 Many stayed and helped give rise to the working-class neighborhood of Happy Hill. In 1867, a school for Black children was founded, and within a few decades, the college that would become Winston-Salem State University took root nearby. 
"This is American history," says Cheryl Harry, executive director of Triad Cultural Arts, a non-profit that promotes African-American arts and history. "And for so long the full story of American history has not been told. But, I hope people sort of pause, look at the history, and how stories like this play into that history."
Since 2005, Harry has been trying to shed some light on those stories through Winston-Salem's annual Juneteenth Festival. 
The celebration will kick off this year with a ceremony on June 17 at St. Philips Moravian Church commemorating the proclamation read there in 1865 and continue through June 19 with a virtual Juneteenth, as well as live festivities at Bailey Park. The event will include R&B and Gospel performers, a men's health panel and a screening of the film "Miss Juneteenth."
Small feet in big boots stomp out a beat. Clapping hands add polyrhythms, and voices rise in song.
The Black Lives Matter movement and its focus on systemic racism and the continuing legacy of Jim Crow have given a sense of urgency to efforts promoting African-American history.
In September, the City Council in Winston-Salem voted unanimously to make Juneteenth an official paid holiday for city employees, joining a number of other municipal and state governments that have done the same over the past year. 
"People have really taken a deeper dive into the historical facts, reflected more deeply into our nation's history," Harry says. "And I hope people get more of a sense of how what we do today has an impact, and can change the course of history."
"Black theater… Holy ground. Black theater … Holy ground."
The original Juneteenth took place on June 19, 1865, when Union troops arrived in Galveston, Texas, and Maj. Gen. Gordon Granger announced that the enslaved there were now free.
Though Abraham Lincoln had issued the Emancipation Proclamation two years earlier, it was not enforced in Confederate territories until the Union Army arrived, and even months after Robert E. Lee had surrendered at Appomattox Court House, slavery persisted in some of the more far-flung corners of the South. 
The first commemorations of what is sometimes referred to as America's "Second Independence Day" took place in 1866, and in the years after, African-American communities in Texas would often purchase land so they could have a place to host celebrations.
In North Carolina, the Civil War came to an end at Bennett Place in Durham, where Confederate Gen. Joseph E. Johnston surrendered to Union General William T. Sherman on April 26, 1865, marking the conclusion of major combat operations in the region.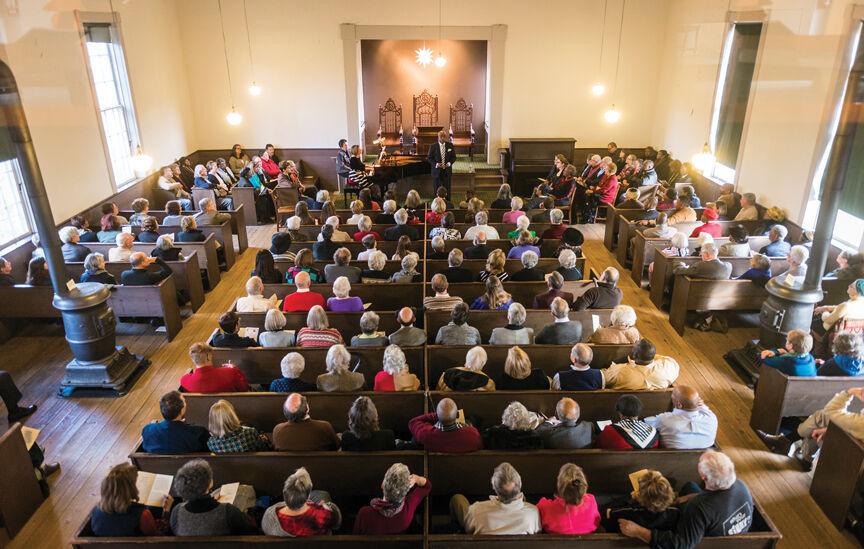 History does not record how the crowd at St. Philips a few weeks later reacted to the news of Emancipation. A Moravian diary simply stated that the chaplain offered the crowd "good advice, told them that now they would have greater responsibilities, and encouraged them to industry, honesty and piety."
Earl Ijames, curator of African-American, agricultural and community history at the North Carolina Museum of History in Raleigh, says word of Emancipation spread through the "grapevine."
"People who were formerly enslaved would hear words about Emancipation and go spread it to the nearest fence post, where a grapevine would be growing," he says.
"Someone would be there to meet them, and they would run to spread the news. So it was by word of mouth mainly. And the term that was used back then was 'Freedom coming,' or 'Heard it through the grapevine.'"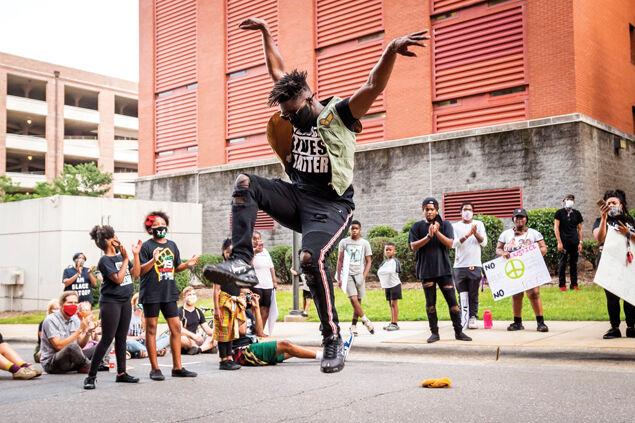 Angela Thorpe, director of the N.C. African-American Heritage Commission, says Black communities in the state traditionally celebrated Emancipation with church services and picnics.
Ijames, who grew up in Winston-Salem, recalls an Emancipation celebration at church every New Year's Eve when he was little. But, sometime in the 1990s, African-American communities around North Carolina began commemorating Emancipation with festivals on or around June 19. 
"One of the more consistent running festivals is the Juneteenth Festival of the Carolinas, which began in 1997 in Charlotte," Thorpe says. "Around that time, the 1990s, the 2000s, you saw increased attention being placed on Black history and more attempts to educate our community and celebrate our strength and our resilience and our brilliance."
Winston-Salem's Juneteenth Festival, hosted by Triad Cultural Arts, is now in its 17th year. Last year, due to the pandemic, the organization did a virtual celebration with live performers and craft makers.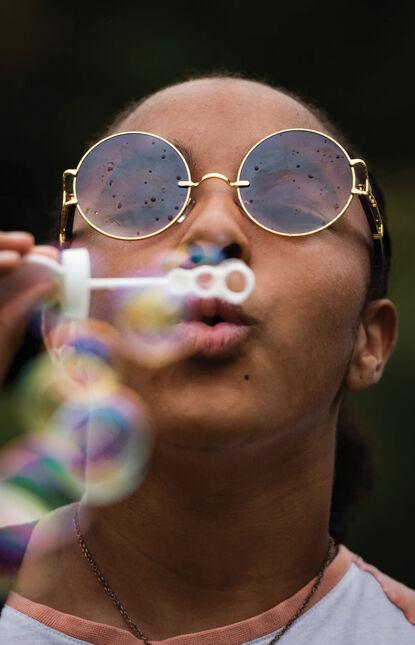 Many of the events this year will be streamed online, but safety measures will be in place for those who want to attend in person.
"It's still rough, trying to adhere to the COVID protocols, and the restrictions we have, as well," Harry says. "And then, you have to worry about the technology, making sure you have the proper connections. We're waiting to see what restrictions may be lifted, so we can figure out how to do crowd control and maintain social distancing. There's also a lot of expense incurred with these protocols."
In 1980, Texas became the first state to make Juneteenth an official state holiday. In the wake of the Black Lives Matter protests last year, several other states, including Virginia, New York and Massachusetts followed suit.
Along with Winston-Salem, several cities and counties in North Carolina last year designated Juneteenth as a paid holiday, among them Greensboro, Carrboro and Wake County. The governor's office each year issues a proclamation in observance of the day, but the state itself does not recognize it as a paid holiday.
A bipartisan group of senators that included now-Vice President Kamala Harris introduced a bill last year to make Juneteenth a federal holiday, but the legislation stalled over a dispute regarding how to cover the pay federal employees would receive on that day. It was reintroduced in the U.S. House of Representatives in February.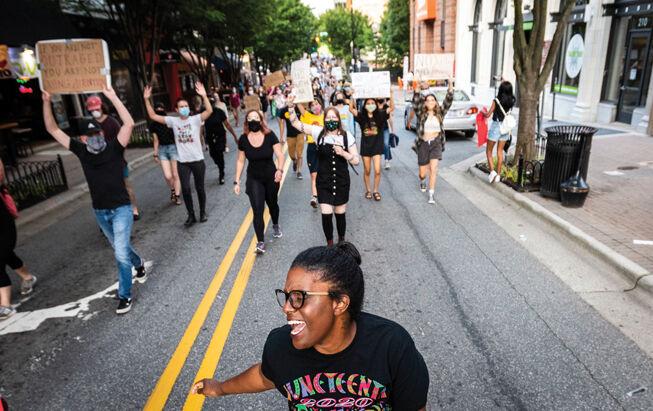 Ijames says the murder of George Floyd last year by a Minneapolis police officer, captured in a video that went viral, along with the deaths of other African-Americans at the hands of law enforcement, created a new awareness about how history had traditionally been taught, and inequities glossed over.
"Juneteenth is a way to celebrate freedom," Ijames says. "But it's a freedom we have yet to fully realize in this country. Here we are almost 160 years after the Civil War, still fighting for voting rights. But you have a heightened level of consciousness for people of all races."
Juneteenth celebrations, even those taking place virtually, wound up attracting an extraordinary level of interest last year, Thorpe says.
"I'd never quite seen so much information about Juneteenth being shared, articles, digital content," she says. "There was much more widespread knowledge about Juneteenth. And looking toward 2021, folks are preparing to educate other people about it. I hope these celebrations can be sustained, be as well known as Black History Month. It's an important commemorative opportunity."
Vera Cecelski, manager at Stagville State Historic in Durham, which hosts an annual Juneteenth celebration, says she tries to focus on "two big ideas that intersect with each other" when talking to people about Juneteenth.
"You've got the very real hope and possibility and the revolutionary moment that was Emancipation," she says. "More than 300,000 North Carolinians are now free of this bondage they had had to endure. Simultaneously, we want to use that history of Emancipation to begin thinking about the ways that the legacy of slavery is present with these families and how that became embedded in the history of North Carolina. Teaching about Emancipation is a way to ask about how that legacy is still with us."
Harry says she is working with Forsyth County Schools to develop a toolkit with which to teach about Juneteenth. She also sees the festival as a good way to have a "community conversation."