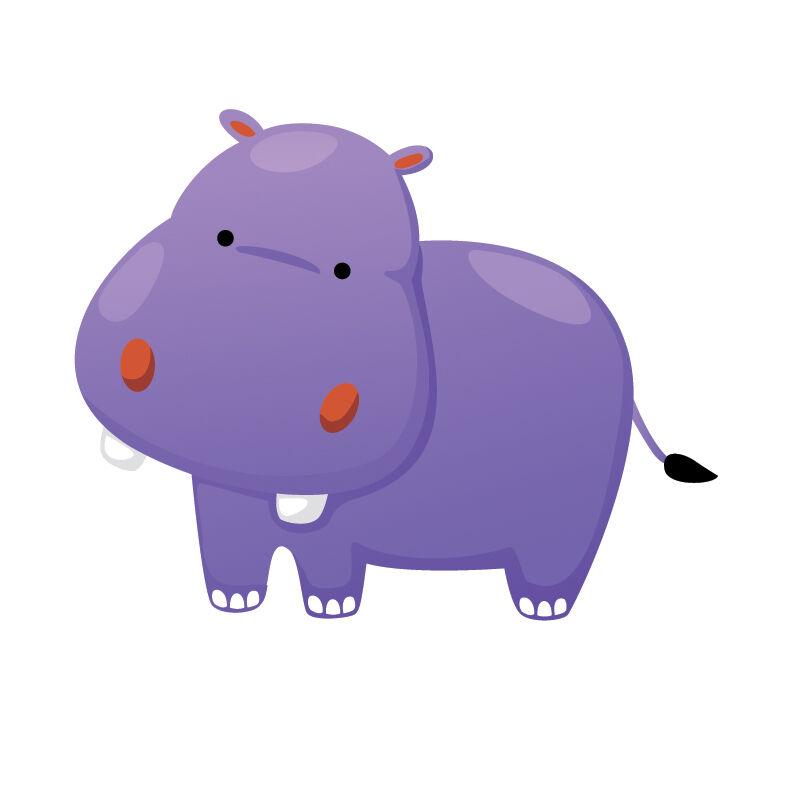 It doesn't have a name yet, but it occupies a prominently visible place in the family room, at the ready to remind us of its mission as the calendar year turns to 2021.
All we really know about it is that it originated in South Africa and is a form of Raku pottery, an art form that originated in ancient Japan and that references a commonly-used word meaning comfort, ease, or relief — feelings we're all craving  after the tumultuous year that has been 2020.
Although beautiful as an art form in its own right, this piece of Raku pottery joined our family as our first "house hippo."
A concept first introduced in the 1990s as part of a public service campaign in Canada, the house hippo was the main character in a video PSA featuring a pint-size hippo rummaging through a kitchen for crumbs, fleeing from the family pet, and finally creating a bed from lost mittens. The goal of the 1990s version of the PSA was to encourage children to question what they saw on television, and even as millions of kids across the country became enchanted with the idea of their own pet hippo, they also began to learn that things are not always as they seem.
A new 2019 version of the house hippo campaign was created as part of Canadian media literacy nonprofit MediaSmarts' Break the Fake campaign expanded the message to include internet content, an idea quickly embraced by parents all over the world. But somewhat ironically, the campaign also launched a social media trend around finding the perfect house hippo, leading to thousands of thrift store and secondhand shop hippo posts on Facebook, Instagram, and Pinterest. A tongue-in-cheek talisman for the return to reason, the house hippo is a quirky antidote to the rampant hyperbole that has accompanied the serious issues of 2020, a tangible reminder that objectivity is good.
Hope looms on the horizon in 2021, and with common sense and perhaps a little good luck, we will return to a new normal. The events of 2020 have transformed our psyches — reinforcing the importance of family, health, and the collective good — and through it all, the voices of reason and objectivity forged ahead, intent on dismantling misinformation.
In honor of those voices, and of all who will continue to support critical thinking instead of misguided manipulation and exaggeration, perhaps it's time for all of us to welcome a house hippo into our homes.