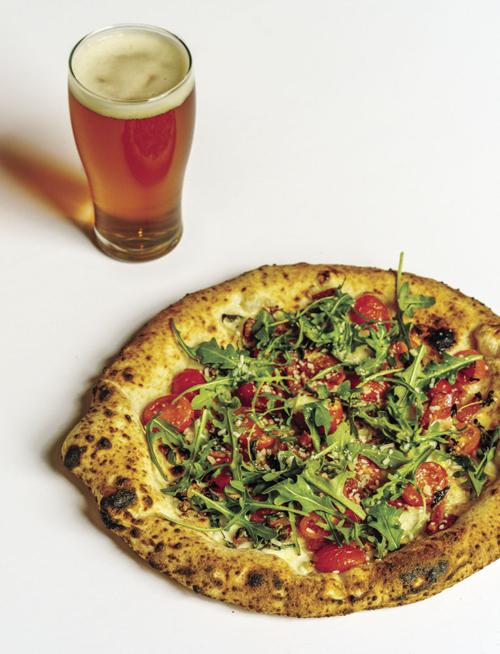 Now that you know of the many pizza options in our community, one thing is still missing. A game time meal isn't really complete without a nice cold beer, right?
Brixx is known for their extensive beer menu, as well as rotating taps featuring many local selections. In fact, they even feature a "Brewery of the Month." General Manager Travis White shares some of their guest favorite pizza and beer pairings.
Bronx Bomber with Red Oak. This pizza features spicy Italian sausage with prosciutto, mozzarella, and Gorgonzola cheese.
Buffalo Chicken with Blue Moon. We're talking mozzarella, Gorgonzola cheese, and roasted chicken.
For those that live gluten-free, BBQ Chicken with Omission Pale Ale. Pretty straightforward but this 'za includes smoked Gouda and is topped with cilantro.
So what makes this combination so perfect? Believe it not, there's science behind it. Beer's carbonation actually accentuates the fats in the layers of cheese while the various yeasts meld the flavors together. Also, beer tends to stand up to tomato tang.
Whether you're dining in or dining out, there's no better way to enjoy the game.
Be the first to know
Get local news delivered to your inbox!