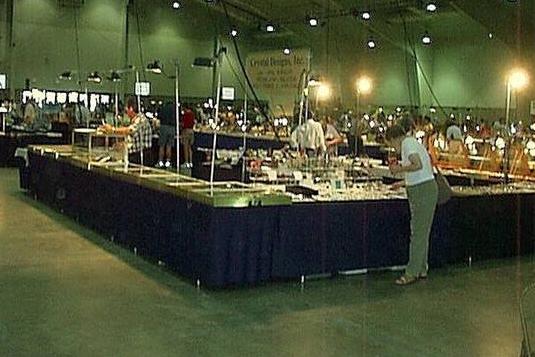 The Forsyth Gem & Mineral Club will present its 50th Annual Jewelry, Gem, Mineral and Fossil Show and Sale from 10 a.m. to 7 p.m. on Sept. 10 and 11, and noon to 5 p.m. Sept. 12 at the Educational Building at The Fairgrounds in Winston-Salem.
As part of this golden anniversary, the organization will offer a special gold display and presentation on gold, emeralds, amethyst and hiddenite of North Carolina.
Admission is $3 for adults, free for children through grade 12 with accompanying adult.