Becky Zollicoffer, owner of Let It Grow Produce, has some advice for customers looking to cook a fresh meal at home: Shop first, meal plan second.
"I tell everybody, 'Come in here with a mindset—see what's in season, and make your menu around that,'" she says. "When you start with good ingredients, that's all you need. People can taste the goodness in the food."
Located on Country Club Road, Let It Grow provides a much-needed space for the community to purchase locally grown food year-round. It also benefits area farmers by giving them a space to sell what they grow.
"I really think people want local, clean food if they can get it a fair price," she says. "Customers understand these items aren't coming from an industrial farm. They're coming from real people, and they're farming for a living."
She says local farmers have embraced her mission since she opened back in 2011.
"I love getting to know the farmers, and I have so much respect for what they do," she says. "I'm buying their excess, so it's win-win for everyone."
She regularly deals with about a dozen farms, many of which can also be found selling at local farmers markets.
"It's nice, because sometimes if they sell out of an item at the farmers market, they'll tell customers they can come up here," she notes.
Johnny and Robin Blakley, who raise goats and make goat cheese at Buffalo Creek Farm and Creamery in Germanton, were the first farmers to buy in to her idea. They said Zollicoffer has been an important resource for the farming community since she's willing to purchase their extra produce. This can be especially helpful if, for example, a torrential rain cancels a farmers market one week.
"You've got to have some place local to find a good home for that fresh produce," Blakley says. "She's always had the idea of making local food more available."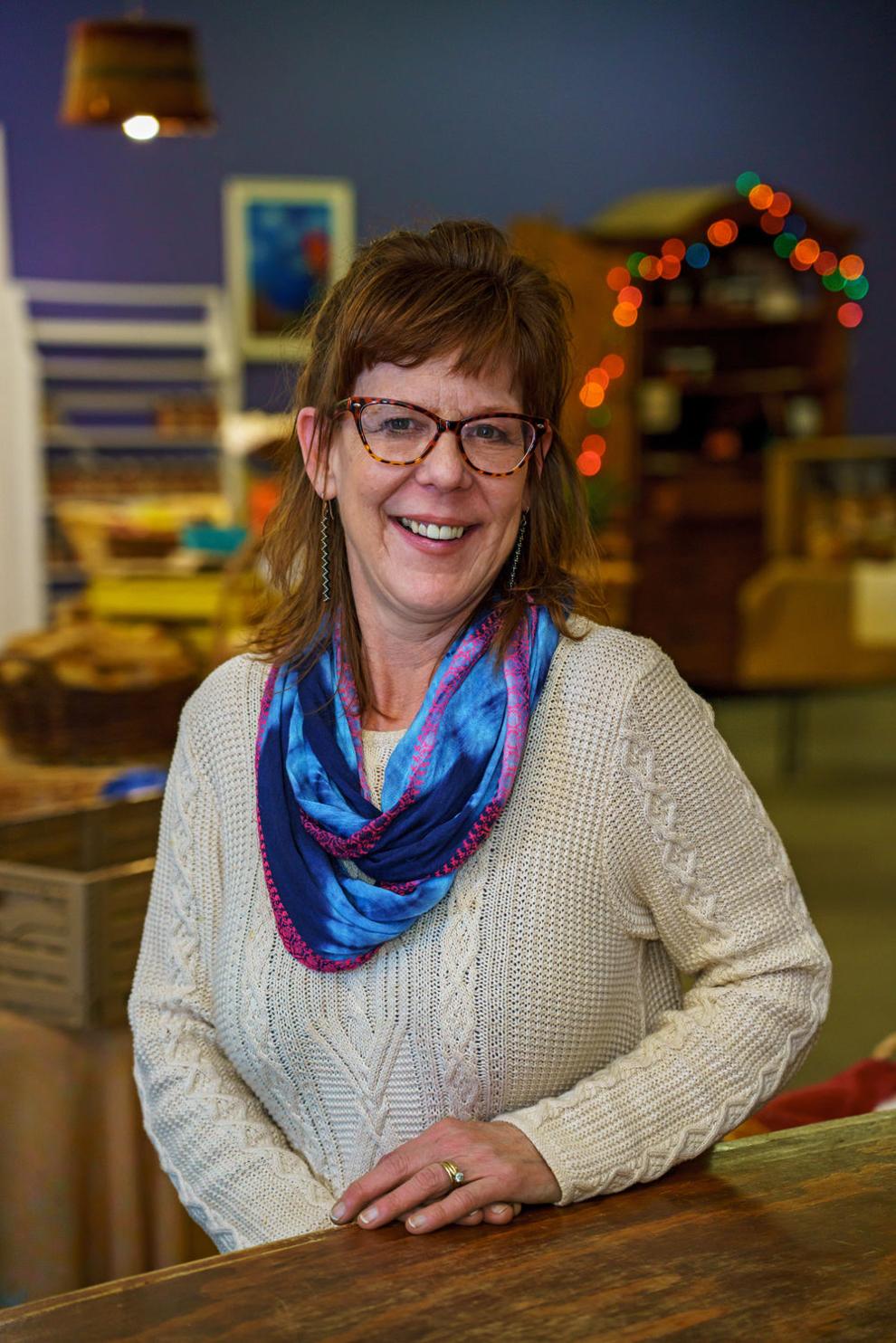 While produce is the shop's main focus, Let It Grow stocks lots of other local food items as well. Zollicoffer built her inventory gradually and has added products for the winter months, including Caldero Bone Broth from Winstead Farm, UpDog Kombucha, Black Mountain Chocolate, Red Clay Gourmet pimento cheese, dairy items from Wholesome Country Creamery, and krauts and kimchi from Gnomestead Hollow. There are also local barbecue sauces, jams, jellies, and pickles.
In March, the store will have lots of lettuces and hydroponic tomatoes along with store staples, including baked goods from Swedebread of High Point and Rustic Charm Confections, and cheese straws from Rose's Kitchen in Advance. Zollicoffer also sells pasture-raised eggs, chicken, and beef. Spring brings fennel, Delicata squash, and seedlings and herbs. Look for a rainbow of tomatoes in the height of summer, including customer favorites: Sungold cherry and Cherokee purple.
"I love everything we carry here, I really do," Zollicoffer says. "Everything is so fresh. I look forward to each arrival."
Zollifcoffer grew up in Winston-Salem but regularly visited her grandparents' farms on the weekends: Her father's family had a dairy farm in Virginia, and her mother's parents raised beef, grew vegetables, and had an orchard. Her childhood instilled a passion for freshly grown foods, but it didn't become her profession until much later in life.
She worked for 25 years as an administrator in the medical field before deciding she needed a career change. She began thinking about what she could offer the community, looking around at what it needed, and settled on the idea of a year-round farmers market.
"When I was in the corporate world, I always wanted to go to farmers markets, but my schedule wasn't really conducive to that," she says. "I wanted to help people like me who wanted to shop at farmers markets but couldn't always get there."
She began her venture by selling plants and produce under a tent on Jonestown Road in 2010. The response she got was positive, so she decided to move inside to her current location the following year.
While the shop's inventory has evolved over time, local food remains the focus. Everything in the store is sustainably grown without pesticides, and a lot of it is certified organic. She selects inventory items based on taste and nutrition, and she often posts recipes that she's prepared with produce from her shelves on the shop's Facebook page.
"I love helping customers cook healthier at home," she says. "Most of them have become more like friends than customers to me. They're what make this place special."
WANT TO GO? Let it Grow Produce
Where: 4825 Country Club Road
Hours: Tue–Fri, 10 a.m.–6 p.m.; Sat, 10 a.m.–3 p.m.
More info: 336-768-6488, letitgrowproduce.com